Logan Sargeant Just Staked His Claim to be the American Formula 1 Star the Series Needs Right Now
Formula 1's charge into the American motorsports market has been led mainly by the popularity of Netflix's Drive to Survive series. The docuseries, which sometimes hypes-up the behind the scenes drama, has helped Formula 1 reach new fans and expose them to the high-tech pinnacle of motorsport.
With a growing fan base and an American team on the grid, Formula 1 should have everything in place to dominate American motorsports. But there is one thing the series is missing, an American driver. Without a home-grown hero to root for, Formula 1 is missing the final piece of the puzzle in cracking the US market. 
British-based Williams Racing Team might have a driver on their junior team that is exactly what the sport needs.
Logan Sargeant gets his first taste of F1 machinery
Less than 48 hours after the season finale Abu Dhabi Grand Prix, Formula 1 cars took to the track again as part of the Young Driver Test and Pirelli Tire Test at the Yas Marina Circuit. Each team remained in Abu Dhabi to give their junior drivers a chance to get mileage in an F1 car and conduct testing ahead of the 2022 rules change, which will see the cars move from 13-inch wheels to 18-inch wheels.
Williams opted to give Sargeant a taste of Formula 1 machinery, where he completed two days of running. His lap times did not break any track records, but that is more likely due to the overall performance of the Williams F1 car than Sargeant's talent level.
Speaking after the test day, as quoted by Racer.com, Sergeant had this to say, "How enjoyable was it? Probably tops the best day of my racing career, that's for sure. It was everything I expected, plus more. It was pretty awesome.
"I just expected a lot of grip, but not quite that much! Just crazy how planted they are. They really don't move from the ground too much. It was just awesome.
"First run, just trying to feel as comfortable as (possible) – get comfortable with it. I felt like I adapted to the amount of power quite quickly. I think the one that took a little bit longer and the bigger step was the amount of grip and downforce. The first lap, you're like, 'Wow, this thing's got some serious grip.' So that was sort of the biggest thing that stood out to me.
"Honestly, (the braking) is absolutely insane. You hit the pedal, and in the junior formulas, it really doesn't affect you when you hit the brake pedal. But this throws your whole body forward. The stopping power is like nothing I've felt before."
What are Logan Sargeant's chances of getting a Formula 1 seat?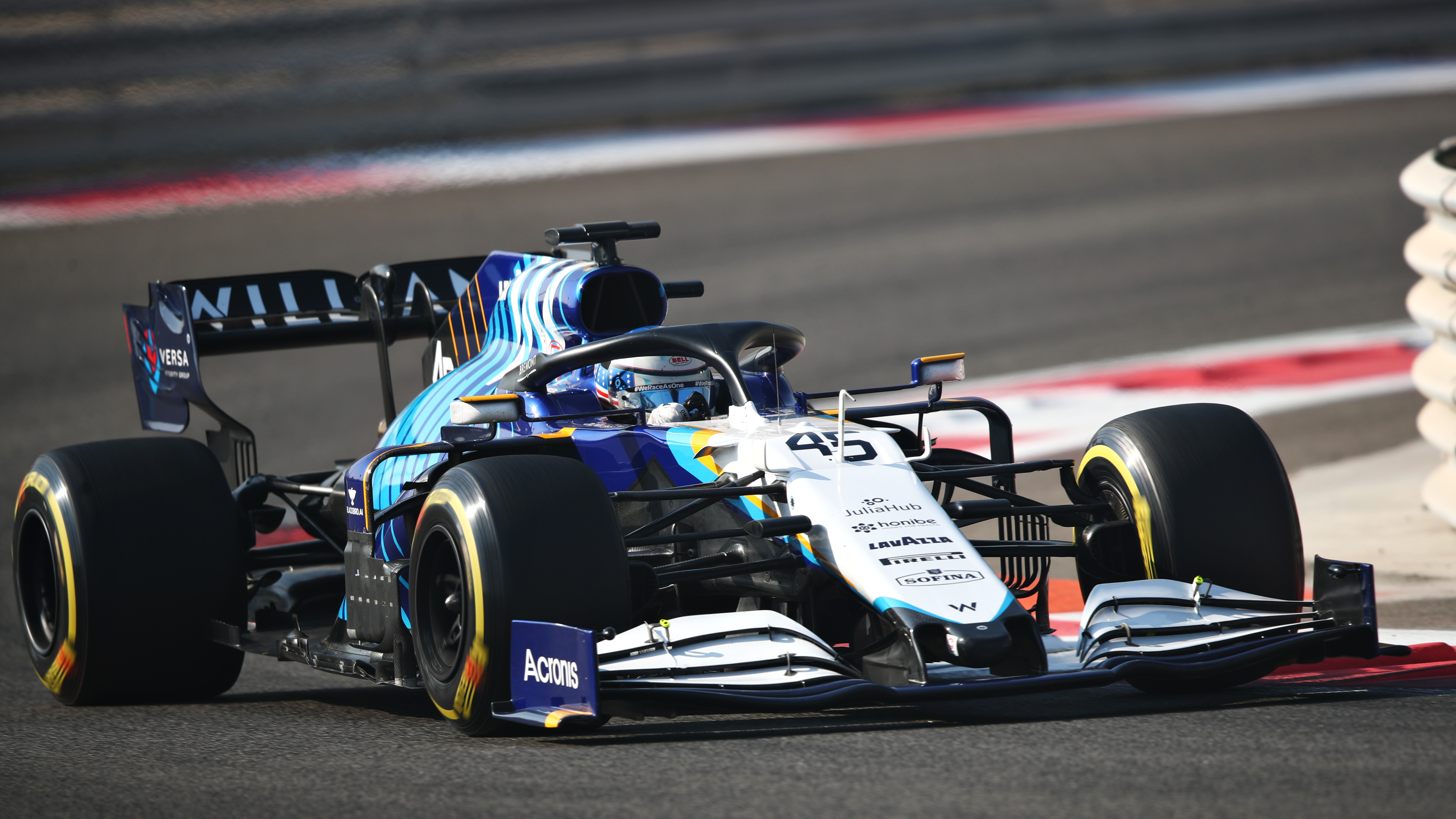 Logan Sargeant joined the Williams Racing Team's junior program in October of 2021. He has been racing in the FIA Formula 3 Championship, a stepping stone for young drivers into Formula 1, where he picked up a win and four podiums on his way to seventh place in the championship standings.
Most of his recent success has come in sports car racing, but a current deal with Carlin Motorsports will see Sargeant compete in the Formula 2 series in 2022 and give him a real shot at Formula 1 if he can win regularly.
In terms of when we might see him compete full-time in a Formula 1 car, that will depend on several factors, controlled mainly by Sargeant and Williams Racing. There are no seats available to him in 2022, and having only competed in three races of the Formula 2 season in 2021, he will need at least one full season in the series to prove that he can race at the level of Formula 1.
Williams can continue to give him mileage in the Formula 1 car throughout the year. That will be critical for him to gain enough points to qualify for an FIA Super-License, the credential needed to compete in F1.
If he can find success in Formula 2, win races and place highly in the championship, or even win it, then he could make a move to Formula 1 as early as 2023. However, if his race record is any indication of future performance, then he may need an extra year in Formula 2 to hit his stride.
His performance in the Young Driver Test suggests that he is full of talent, and Sargeant may be the best shot that America has to put one of its own on the Formula 1 grid.
Related: Williams Racers George Russell, Nicholas Latifi Question One-Stop Strategy After Tire Punctures