MLB: The 8 Longest Baseball Games Ever Played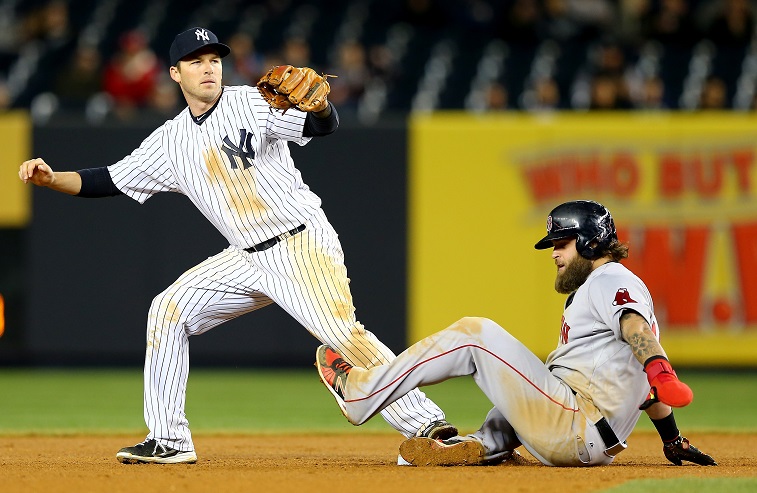 Two seasons ago the Chicago Cubs wrapped up the longest game by time in their franchise history, finishing up a 16-inning marathon against the Colorado Rockies that ended in a 4-3 Cubs victory. Those 16 innings, while they surely felt like an eternity for the players and fans in attendance, do not represent the longest game, by innings, in the hallowed halls of Wrigley Field — that honor goes to a 21-inning game between the Cubs and the Dodgers in 1982, a game that was 17 minutes shorter than the six-hour, 27-minute game from 2014.
For the completists, the longest game by time ever recorded in MLB history also happened in Chicago. This was during a 7-6 Chicago White Sox victory over the Milwaukee Brewers, a match that lasted for eight hours and six minutes in 1984. And because you've got it on the tip of your tongue, the Red Sox-Yankees game from last night was "just" six hours and 49 minutes long. Pace of play is working. Measuring the longest baseball games played by innings, though, is considerably more interesting to fans of the sport. Why? Well, you can explain away a time lapse by all sorts of things; extra innings implies a game that's gone beyond the scope of a normal, expected outcome.
For anyone who might not know, baseball games can only end in a tie under very specific circumstances, so if the game is tied at the end of the ninth inning, which is nominally the last in a game, it continues on into perpetuity until one team finally scores a run over the other. Specifically, the visiting team wins if it scores more runs during the top of an extra inning, while the home team scores a winning run at the bottom.
Call it home-field advantage. There are other technicalities on display, as well, since teams have to forfeit games if they can't field nine players (and substitution is a carefully monitored art in the MLB, which is why everyone loves a good manager), but generally speaking, extra innings only end when one team outscores the other one. That can take an impressive amount of innings, as you'll see below, since all of these games make 16 innings look quaint by comparison.
8. Boston Bees vs. Brooklyn Dodgers, June 27, 1939 – 23 innings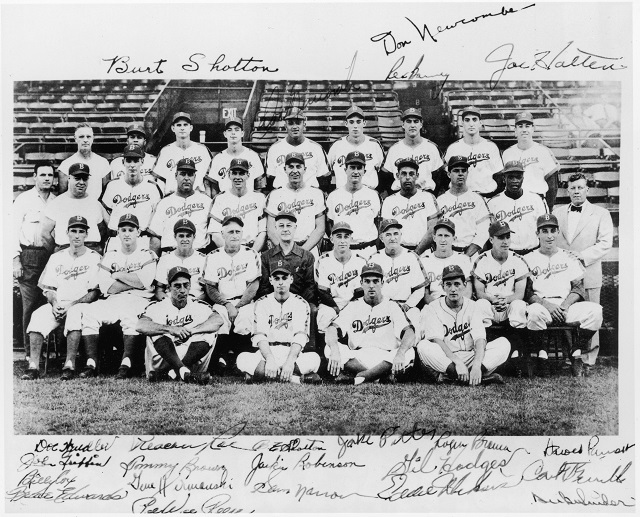 This game, featuring the Boston Bees — you know them today as the Atlanta Braves — and the Brooklyn Dodgers ended in a tie, with each side scoring only two runs apiece in 23 innings. A tie? Yes, a tie. Baseball games can end in a tie for two reasons, the weather or "darkness" (which is sort of a subset of weather, when you think about it). Darkness, as you've most likely deduced, is the absence of light, and in 1939, floodlights at every stadium weren't even a glimmer in the MLB's eye. Professionals of the day had to endure the same suffering that backyard ballplayers know all too well: when it gets dark, the game has to stop. The game took five hours and 15 minutes to "complete."
7. San Francisco Giants vs. New York Mets, May 31, 1964 – 23 innings
Given the bump over the Dodgers-Bees game because it didn't end in a tie, the Giants-Mets match was mercifully put to rest when San Francisco scored two runs in the 23rd inning, snapping a scoreless streak of 16 innings, equivalent to one-and-a-half "normal" baseball games. That year, the second in the Mets' existence, would see the New York club finish with a 53-109 record that doesn't seem all that different from the Mets of today, although, in actuality, the team hasn't finished with below 60 wins since 1965 (record: 50-112).
As for the Giants, they would finish 90-72 and miss the postseason for the second straight season since losing the World Series in 1962, a downward streak that would continue for most of the decade. All in all, the game would take seven hours and 23 minutes start to finish.
6. Detroit Tigers vs. Philadelphia Athletics, June 21, 1945 – 24 innings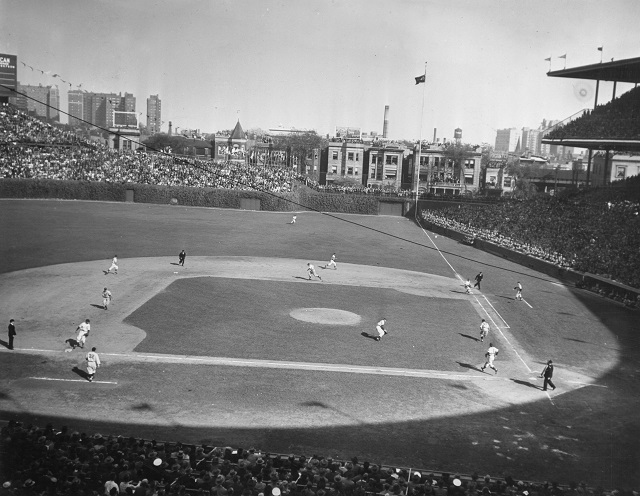 Another game that ended in a tie, the comparatively short four-hour, 48-minute matchup between the Philadelphia Athletics, now in Oakland, and the Detroit Tigers seems like a prime candidate for the "weather" ruling, since it ended in a tie, with each side notching just one run in 24 innings. The last score came to Detroit in the seventh inning, when any fan with any reasonable ability to see into the future would've gone home.
5. New York Mets vs. Houston Astros, April 15, 1968 – 24 innings
The Mets wound up losing this game, their second appearance on this list of extra-innings baseball games, by letting up one run in the 24th, the only time a run would be scored by either side in this entire match. Imagine being one of the 14,000 fans sitting through 23 scoreless innings at the Astrodome in the midst of just the sixth season in Astros history, when they were a team that had yet to notch a winning record in the short entirety of their existence. That would be absurd, but imagine the emotional payoff when, after six hours and six minutes, the Astros were able to walk away with a win. Those sorts of endorphins are why people follow sports, after all.
4. Boston Red Sox vs. Philadelphia Athletics, September 1, 1906 – 24 innings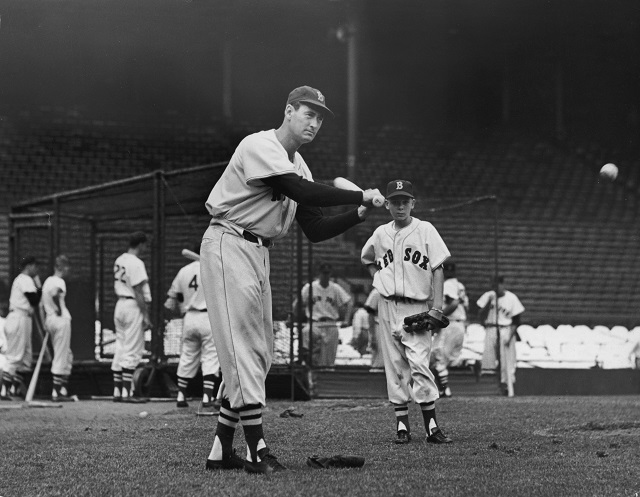 The second-longest baseball game in Red Sox history was almost called off earlier, due to darkness, but the game, which took four hours and 45 minutes to complete, ultimately ended in a 4-1 Athletics victory. This game, which is so old Baseball Almanac doesn't have a proper box score for it, has been preserved by The Boston Globe's sports section.
Here's their morning after recap, per CelebrateBoston.com: "For 23 Innings, Boston and the Philadelphia Athletics fought every inch of ground like gladiators, until the players began to show signs of distress and darkness was fast settling over the battlefield. With the record broken and the enthusiastic 18,000 persons worked up to the highest pitch, the plucky Quakers landed a grand victory, not, however, until two men were down and two strikes had been called on the luck Echreckengost, when he singled and sent in the run that told the tale." If only there was a font that made things read in sepia.
3. Milwaukee Brewers vs. Chicago White Sox, May 8, 1984 – 25 innings
We covered this game — the longest clocked game in MLB history — at the start of the post, but it's worth noting that this game, all eight hours and six minutes of it, must have been absolutely agonizing to sit through. Both teams were tied in the seventh inning and each scored two runs in the ninth, and then proceeded to sit scoreless for 11 more innings, when Milwaukee scored three runs that Chicago, the home team, answered in the 21st. Four innings later, the White Sox were finally able to hammer a run in and nail down the final score: Chicago 7, Milwaukee 6.
2. St. Louis Cardinals vs. New York Mets, September 11, 1974 – 25 innings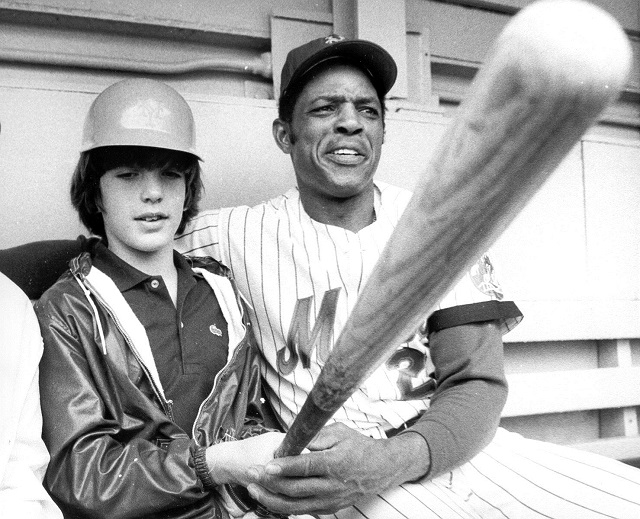 Yes, we know that Willy Mays retired a season before this game took place, hanging it up in 1973, but come on, that's a phenomenal picture, and this game was yet another loss for the Mets anyway, so we're going to put a bit of a silver lining in this entry. The game, which lasted seven hours and five minutes, would see St. Louis come back in the ninth to tie it all up at three runs apiece as the Mets failed to capture another run in the bottom of the ninth. As the game pushed deep into extra innings, the Mets would remain scoreless for 20 innings, or over two "normal" games, giving up the losing run at the top of the 25th.
1. Brooklyn Robins vs. Boston Braves, May 1, 1920 – 26 innings
This was another game that ended in a tie, 1-1, as neither team found itself able to score a single run after the Braves tied it in the sixth inning. This was, of course, due to the ever-present threat of darkness, and the game was called a tie, or a "suspended game" in official Major League Baseball terminology. In what was either an impressive display of great pitching or simply just some terrible offense by both teams, the game was somehow able to cram 26 innings into just three hours and 50 minutes.
Data courtesy of Baseball Almanac.