Longtime Colts DE Raheem Brock Earned a Theft Conviction Over a $27 Bar Tab
Like many of his defensive teammates on the Colts, Raheem Brock went underrated during the 2000s.
Understandably, Peyton Manning and the Colts' record-setting offense stole the show. But without the work of Mathis and others on defense, the Colts wouldn't have been in those games.
Not long after Brock left the Indianapolis Colts, he wound up in legal trouble over a $27 bar tab. Here's the story.
Raheem Brock played 10 NFL seasons
RELATED: Booger McFarland Might Be Done on Monday Night Football, but He'll Still Have a 'Prominent' NFL Gig
A seventh-round pick out of Temple in 2002, Raheem Brock actually began his career with the Philadelphia Eagles — to an extent, at least.
Although the Eagles drafted Brock, he never played a regular-season game for them and instead began his career later that year with the Indianapolis Colts.
Alternating between defensive end and defensive tackle, Brock played a key role on the Colts' defense for eight seasons.
He recorded 28 sacks, forced 12 fumbles, and recovered another 16. Brock added another two sacks and two forced fumbles in 16 playoff games.
Brock won a Super Bowl with the Colts in February 2007. He registered a career-high nine sacks with the Seattle Seahawks in 2010 but was out of the league by 2012.
Brock was arrested in June 2011 for not paying his tab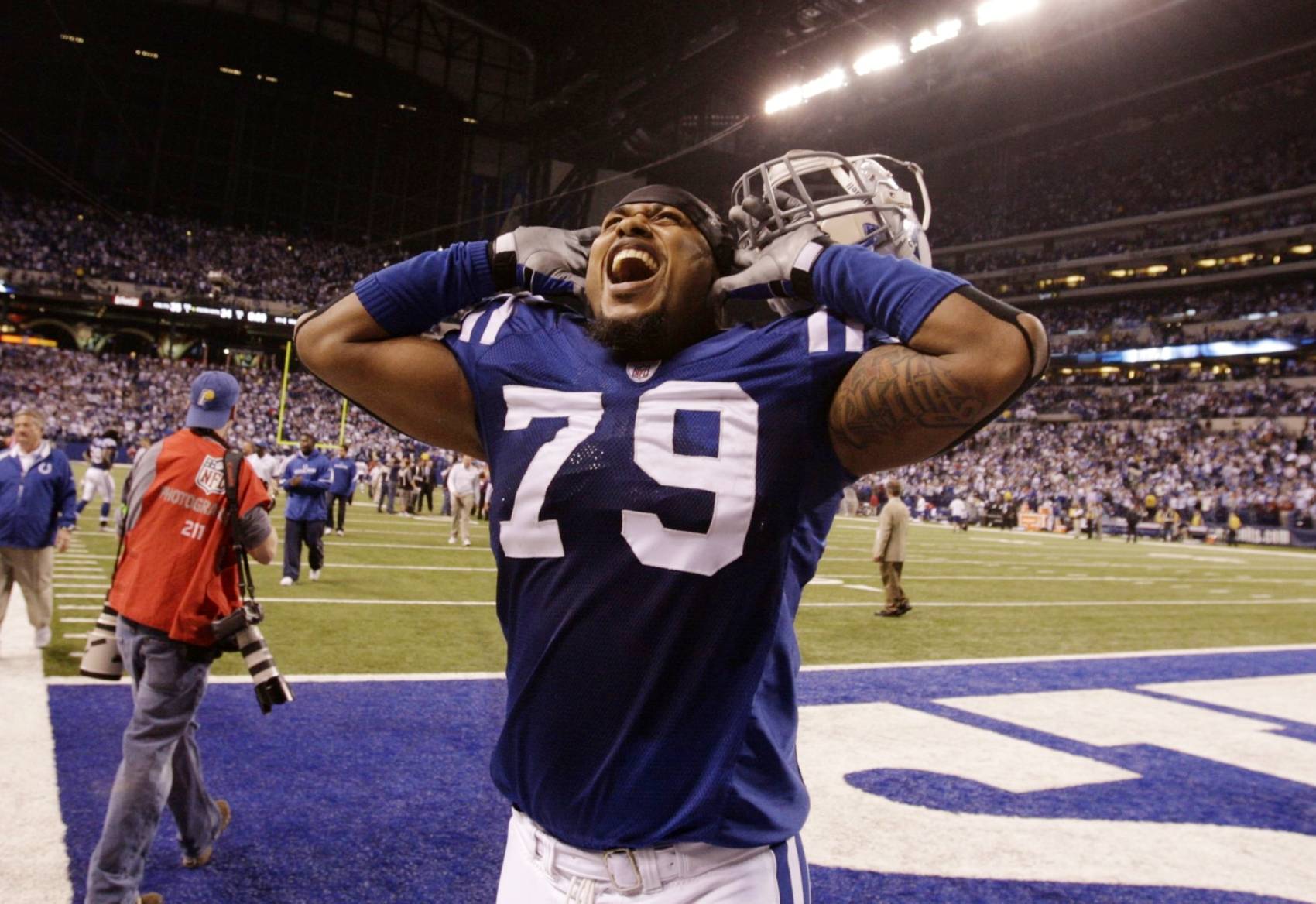 RELATED: The Boston Bruins Racked Up a $150,000 Bar Tab After Winning the 2011 Stanley Cup
Raheem Brock was about to enter his second season with the Seattle Seahawks when he found himself in handcuffs come June 2011.
Philadelphia police arrested Brock after he allegedly ran out on a $27 bar tab. Brock was charged with theft and resisting arrest.
Rob Harris, the bartender, said Brock's party was asked to leave "after one of them brought in food from another eatery," according to ESPN. Police arrived when the group refused to pay the tab.
Brock insisted his group canceled their order and headed to the resturant they rought the other food from.
Brock played all 16 games for the Seahawks that year, although his three sacks were his fewest in a 16=game season since he also totaled three in 2006.
Raheem Brock later earned a theft conviction for the tab
RELATED: Tiger Woods Once Went to Lunch With a Group of Navy SEALs and Refused to Pick Up the Tab
In August 2011, Seahawks coach Pete Carroll pranked Raheem Brock by having him "arrested" during a team meeting for not paying a $3,000 hotel bill.
The joke contained an ugly bit of foreshadowing as a Philadelphia court convicted Brock of a single count of theft in December 2011. He was not found guily on the charge of resisting arrest.
That didn't last long. Brock appealed the conviction and a jury overturned it in April 2012.
Within 10 months, a $27 bar tab landed Raheem Brock in jail, then with a conviction, and then with an overturned conviction. Any element of the three stands out as its own strange story.
All stats courtesy of Pro-Football-Reference