Longtime Kings Announcer Grant Napear Resigned After 'All Lives Matter' Tweet
Grant Napear had been the voice of the Sacramento Kings for over 30 years. His time on the airwaves looks to have ended, though.
Napear, who had called highlights of every Kings star from Ron Artest to DeMarcus Cousins since 1988, resigned after a controversial 'All Lives Matter' tweet. The longtime Sacramento Kings broadcaaster also lost his radio job.
Here is what you need to know about Grant Napear's resignation.
Grant Napear had worked for the Sacramento Kings since 1988
Before the Sacramento Kings were a perennial pushover team, the Kings were one of the Western Conference's top franchises. Grant Napear was there to call every highlight and, in recent years, every inconceivable lowlight.
A Bowling Green graduate, the 60-year-old Napear joined the Kings as a play-by-play announcer in 1988; the Kings had moved to Sacramento from Kansas City three years earlier.
Napear had a complicated reputation in recent years, though. Several Kings players, including Matt Barnes, publicly called him a "closet racist."
Grant Napear defended former Clippers owner Donald Sterling during a radio interview in 2018. Napear said Sterling, who the NBA banned for life in 2014 after he was caught on tape making racist comments, could not have been racist because he had black employees.
Napear posted a controversial tweet about 'All Lives Matter'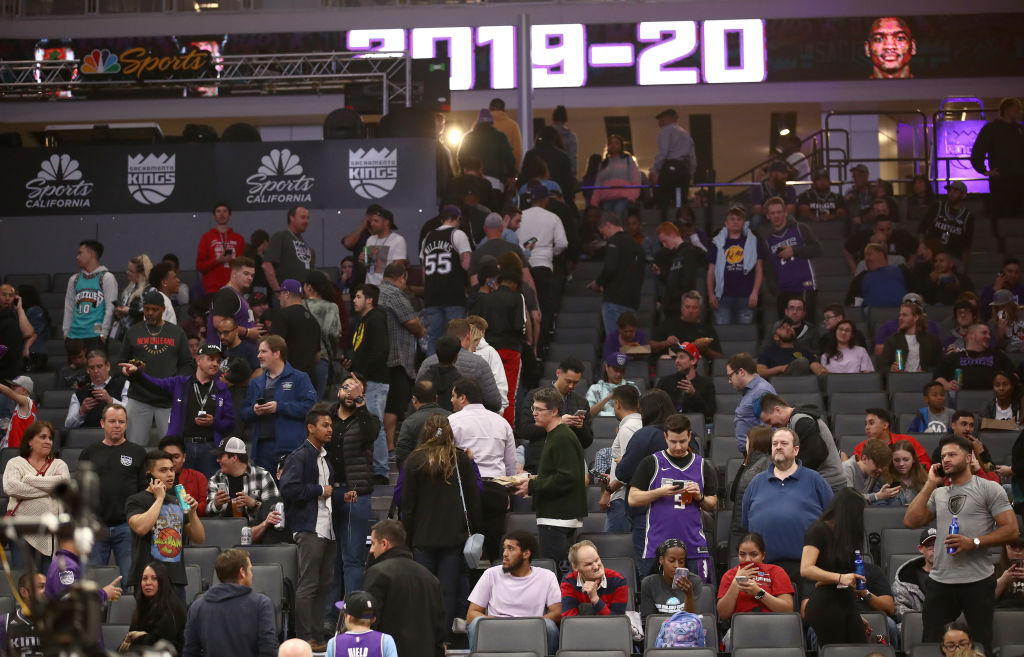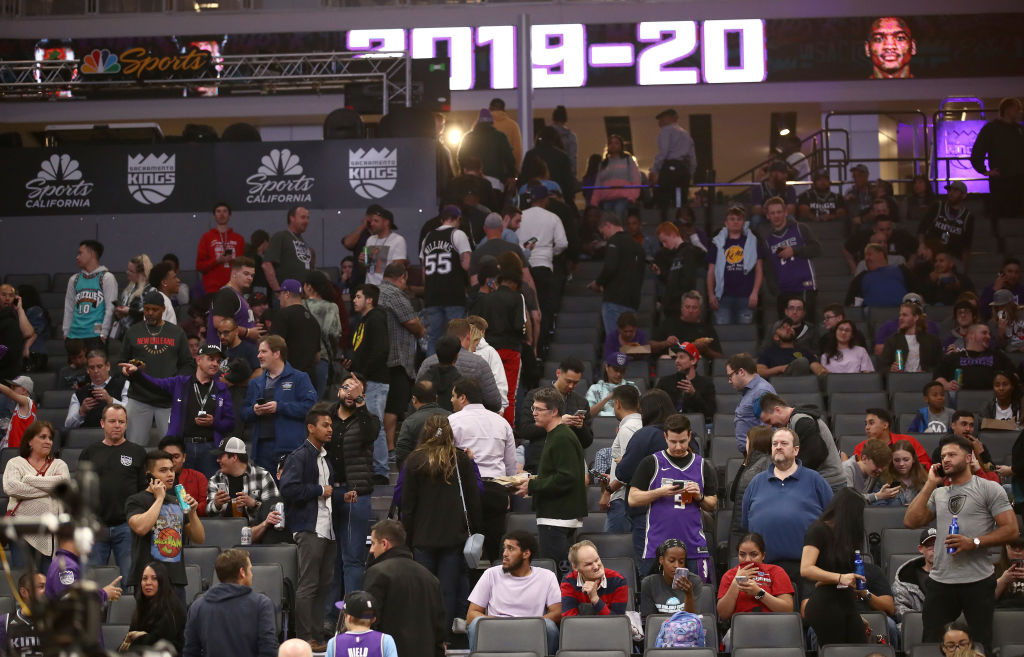 One of the ex-Kings players who didn't get along with Grant Napear was star center DeMarcus Cousins. Napear once called Cousins, who is now with the Lakers, the "crudest, most vile player that I have ever been around."
Cousins recently directed a tweet at Napear and asked him for his take on the Black Lives Matter movement. Black Lives Matter is a movement that campaigns in racial equality and an end to social injustice.
Napear responded with a tweet that eventually cost him his job.
"Hey!!!! How are you? Thought you forgot about me. Haven't heard from you in years. ALL LIVES MATTER. … EVERY SINGLE ONE!!!"
Cousins replied "Lol as expected" to Napear using the "All Lives Matter" phrase. The phrase is viewed as dismissive and distracting of the Black Lives Matter movement and pursuit for equality.
Grant Napear lost several broadcasting jobs after the tweet
Grant Napear apologized for his comments and told the Sacramento Bee he wasn't as educated on the Black Lives Matter movement as he thought he was.
Napear added he had no idea that the "All Lives Matter" phrase had a negative connotation and he has a "lot to learn."
Napear will need to do that learning away from the Kings. He resigned from his broadcasting job Tuesday.
Sacramento has not yet announced who will replace Napear. It is not yet known if the Kings will play another game this season.
Sports 1140 KHTK, which aired "The Grant Napear Show," also parted ways with Napear. Bonneville International Corporation, which owns the radio station, called Napear's comments "insensitive."