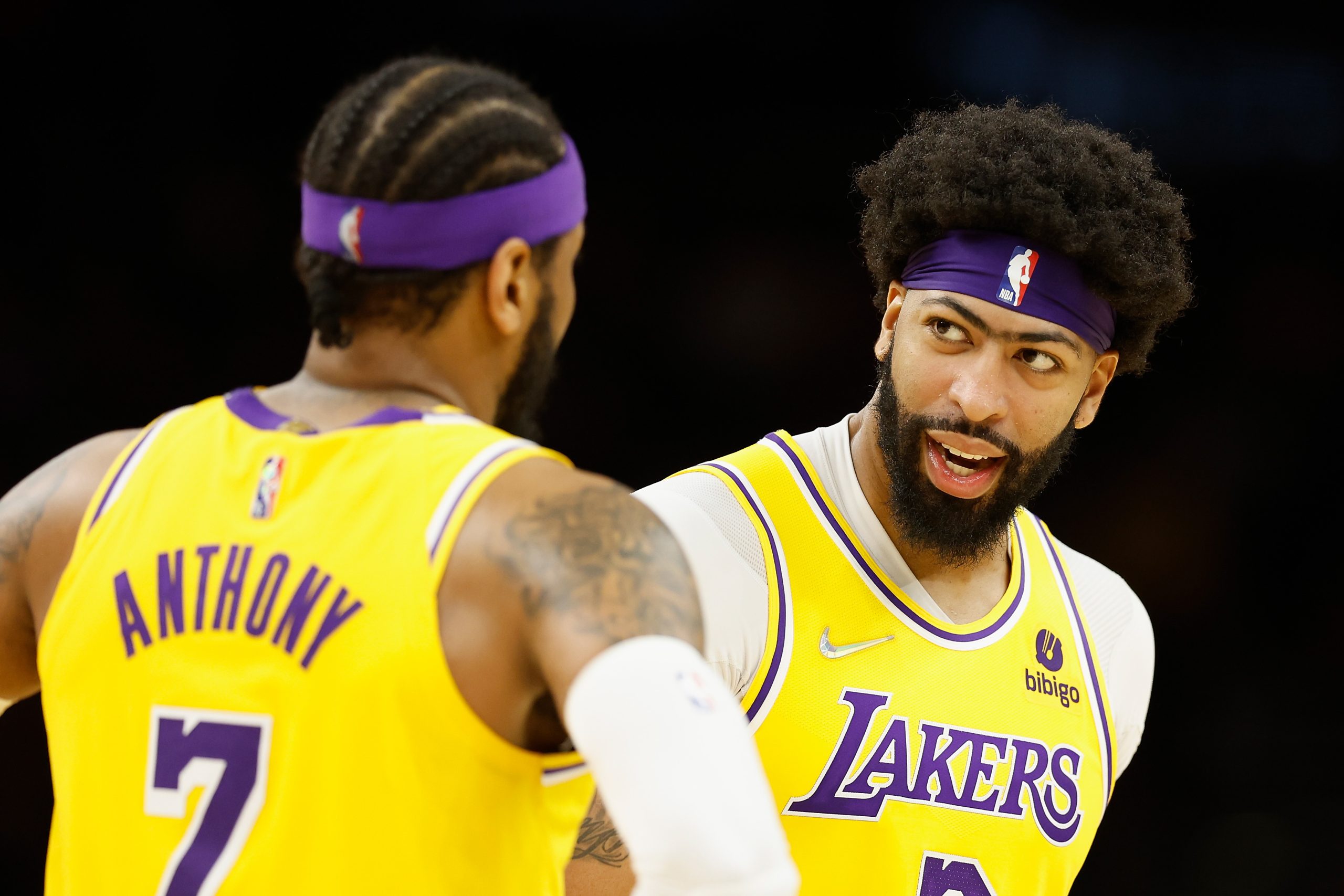 Longtime LA Lakers Announcer Inadvertently Sums Up the Season While Mic'd Up
Stu Lantz, the longtime LA Lakers announcer, got his wish from the Phoenix Suns.
Stu Lantz, a longtime announcer for the Los Angeles Lakers, pretty much spoke for every one of the team's fans Tuesday before LA's meeting with the Phoenix Suns. The problem was that it doesn't appear his message was supposed to be heard.
Lantz, the team's color commentator since 1987, didn't say anything derogatory or hurtful to anyone. He just summed up the way the Lakers' season has gone without realizing the microphone was still on.
This has been a season to forget for the LA Lakers and their fans
This was supposed to be another year of title contention for LeBron James and the Lakers. Instead, they were officially eliminated from playoff contention with one week remaining in the regular season.
The Lakers brought in nine-time All-Star Russell Westbrook to pair with James and Anthony Davis to form another LeBron version of a Big Three. The Lakers also added veterans Dwight Howard and Carmelo Anthony before the season, but none of it paid off.
A year after going 42-30 in a season cut short by 10 games because of the pandemic, the Lakers are an embarrassing 31-48 with two games remaining.
Injuries played a role, but they are the sole reason for the lack of success. Davis has been limited to 40 games, while James appeared in 56 games. The Lakers were out of sync all season and face several questions heading into next season. Who will be their coach? Will they be able to trade Westbrook?
Next year will be a season of change in LA, and that's exactly what this team needs.
Longtime LA Lakers announcer says what most fans are probably feeling
Lantz, 75, has been a big part of the Lakers organization for quite some time. His time with the organization can be traced back to his playing days when he spent the final two seasons of his eight-year NBA career with the Lakers. Drafted in the third round of the 1968 NBA Draft, Lantz averaged 12.4 points in his career as a 6-foot-3 shooting guard.
For 35 years, Lantz has been the color commentator for the team. He shared the microphone with the legendary Chick Hearn. In February, the team celebrated his 35th anniversary with a pregame video ceremony.
During Tuesday's pregame warmups, Lantz was yearning for the end of the season and was caught on a hot mic saying so. He didn't appear to know the mic was on when he said, "SOS, DD. Get this over with. Put us out of our misery."
"SOS, DD" is an acronym for "Same old s***, different day."
A loss to the Suns would have mathematically ended the Lakers' woeful season. The Suns came through for Lantz and many Lakers fans by cruising to a 121-110 victory.
These Lakers may be one of the biggest busts in NBA history
While there are still two more games to be played, the Lakers know their fate. They know they won't be playing in the postseason, and some have gone on record to say that this Lakers team might be one of the biggest embarrassments in NBA history.
Former Boston Celtics center-turned-analyst Kendrick Perkins didn't hold back.
"For superteams, because that's what the Lakers were supposed to be this year when they acquired Russell Westbrook, they're going to be the biggest bust in NBA history," Perkins said on ESPN's NBA Today. "When you have this many Hall of Famers on your team, you have zero excuses to be 17 games under 500, I don't care what no one says."
Whether they are or aren't the biggest bust ever, Lakers fans can finally stop holding out hope for them. They and Lantz can thank the Suns for essentially ending their season for the second straight year.
All statistics courtesy of Basketball Reference.