Lonnie Walker IV Will Look Really Different When the Spurs Return
Lonnie Walker showed signs of progress for the San Antonio Spurs this year. But he's known for his distinct hair almost as much as his play on the court. This may change soon as Walker has changed his hair. His locks led to many jokes, but Walker kept his hair this way for a tragic reason. He discussed his difficult past on social media and how important it was for him to make this choice.
Lonnie Walker's NBA career always came second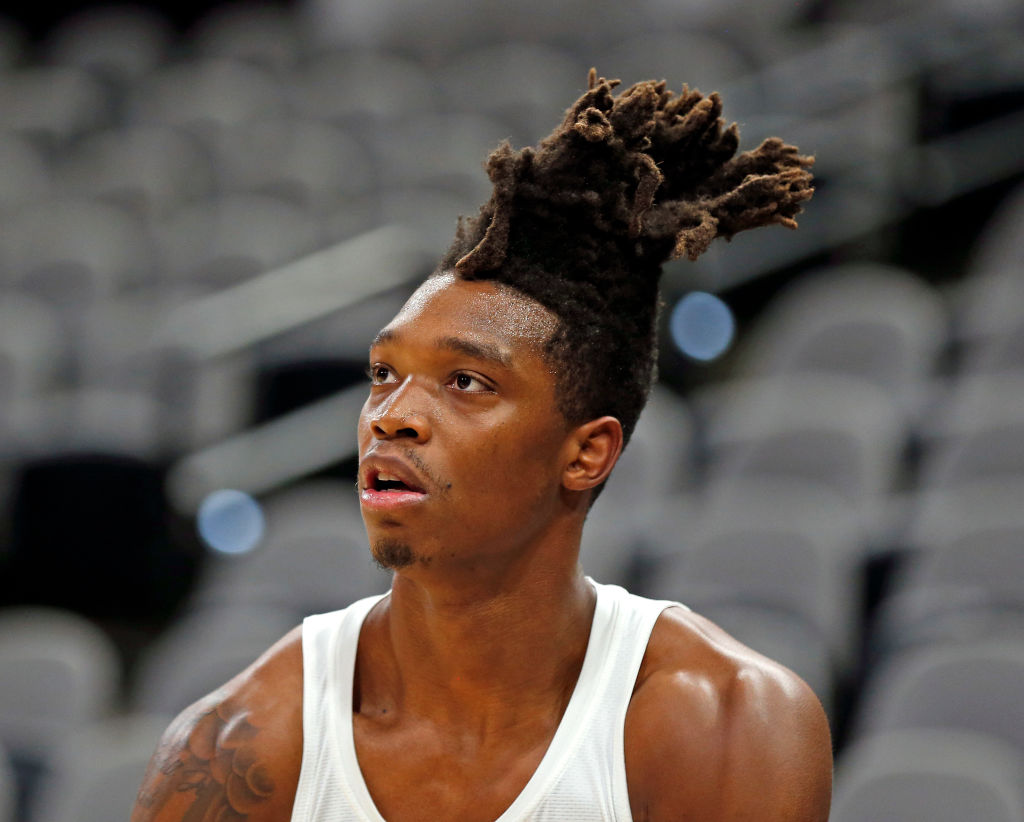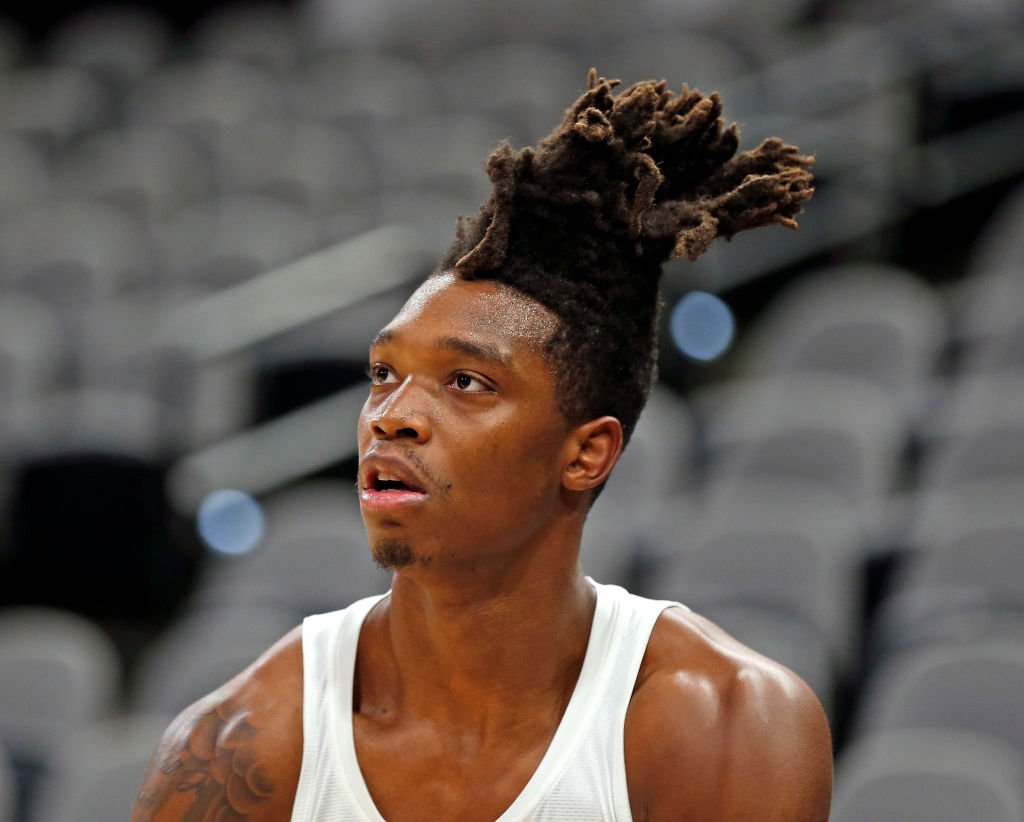 When Lonnie Walker first appeared in the consciousness of most basketball fans, he seemed to be a new addition to the NBA's cast of kooky characters. While on set with ESPN during the 2018 draft combine, Walker asserted his belief in the theory that the Earth is an illusion. 
Then there's the hair. The natural pineapple on top of his head understandably drew a lot of focus away from his potential as an NBA player. This is unfair in Walker because he has shown glimpses of being a real player for the San Antonio Spurs.
He's bided his time since being drafted 18th overall two years ago, but his per 36 minute numbers are solid: 14 points and five rebounds per game while shooting over 40% from three. Walker's best game for the Spurs came in December when he scored 28 points off the bench in a win against the Houston Rockets.
Even then, his performance was overshadowed by the "missed dunk" from James Harden that led to the Rockets protesting the result of the game. 
Cutting his hair was a bigger deal than anyone realized
It's easy to look at the thicket of hair that adorned the top of Walker's head and make jokes. But for him, it was more than a hairstyle. The coronavirus pandemic gave many people the opportunity to make changes to their looks. Walker did just that by cutting off most of his hair a few weeks ago.
He explained on Instagram that this decision was weighed down by a traumatic past that Walker never spoke about in public before now:
The real truth as to why i started doing this early 5th grade, it was a cloaking device for me. During the summer of my 5th grade year I was around more family … I was sexually harassed, raped, abused, I even got accustomed to it because being at that age you don't know what is what. I was a gullible curious kid that didn't know what the real world was. I had a mindset that my hair was something that I can control.
Walker went on to explain this his hair gave him confidence and something of his own. He said he's been struggling recently with "demons." The coronavirus pandemic gave him a chance to take a good look at himself and see who he truly was. As Walker explains on Instagram:
Long story short I have found peace and internal happiness through this journey god willingly. I forgave everyone even the people that don't deserve it why? Because it's dead weight. Time doesn't wait on anyone so why should I waste my time on it ? Me cutting my hair was more than a cut.
Walker explained that he used his hair to mask insecurities. "Out with old. In with the new. I have shed my skin mentally, emotionally, physically, and spiritually."
Walker deserves all the credit and support for revealing his pain. As awful as these stories are, they need to be told to build awareness and show solidarity with less-famous victims of these crimes. Here's hoping Walker finds the peace he's looking for.