Looking Ahead to the 2018 NBA Free Agent Class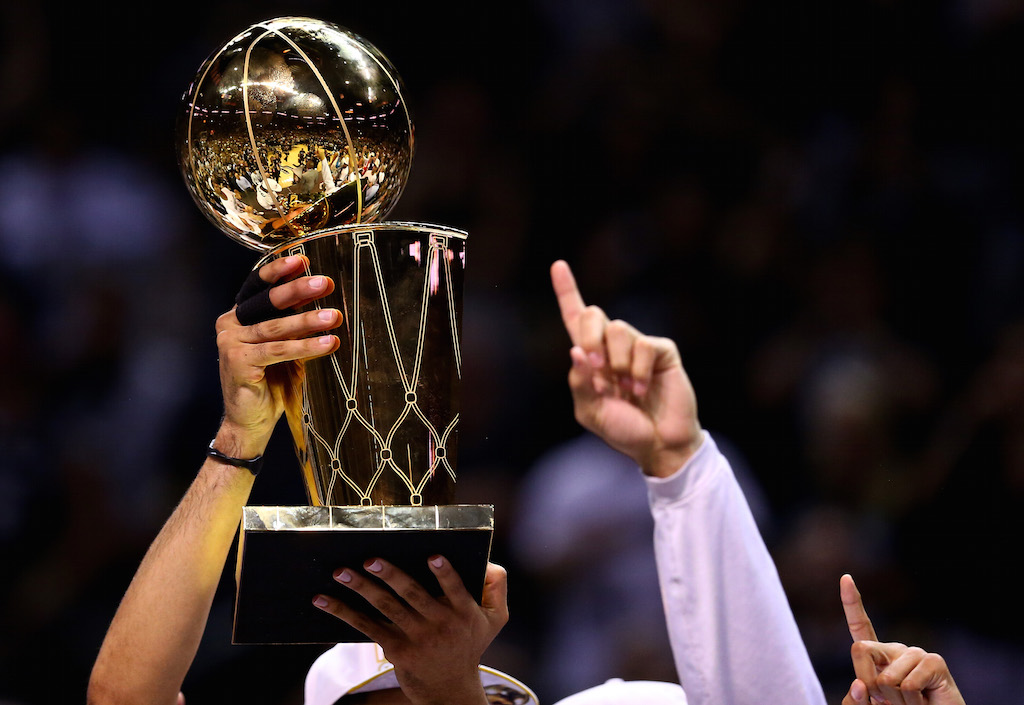 The free agent period of the summer is one of the most enjoyable parts of the NBA calendar. Players enjoy a ton of freedom to move around the league, and they make huge amounts of money in the process. A team doesn't even really need a General Manager to sign players in free agency anymore.
With the draft over and the biggest free agents off the board, we turn to the 2018 NBA free agent class. We looked at the 10 best potential unrestricted free agents for next summer, including players who can — and are more likely to — opt out of the final year of their contracts.
[Editor's note: Players who can opt out but are not included on this list: LeBron James, Carmelo Anthony, and Kevin Durant.]
10. Dwyane Wade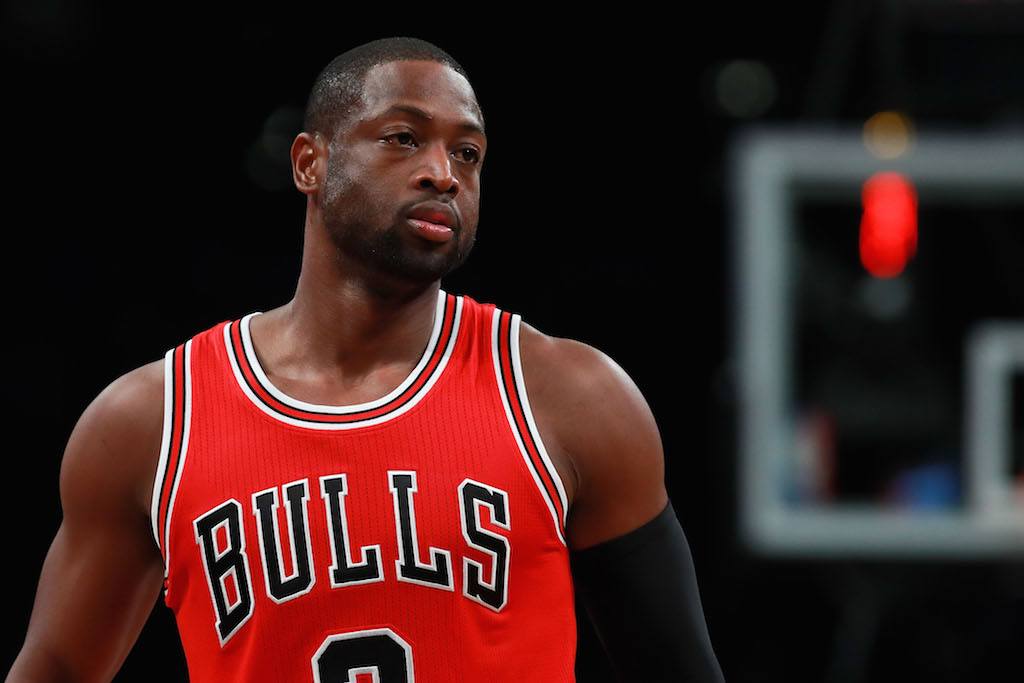 Chicago Bulls shooting guard Dwyane Wade may be older, but he'll almost certainly have some suitors next offseason when he becomes an unrestricted free agent.
The Bulls are paying Wade, who is now 35, a total of $23.8 million for the 2017–18 season. But considering the stark decline in his abilities as he has aged — 18.3 points on 43.4% shooting last season in 60 games played — the cost for a contender to bring in Wade next offseason shouldn't be anywhere near that high. With Jimmy Butler gone and the Bulls clearly rebuilding, there's a good chance that Wade doesn't even last the whole season in Chicago.
9. J.J. Redick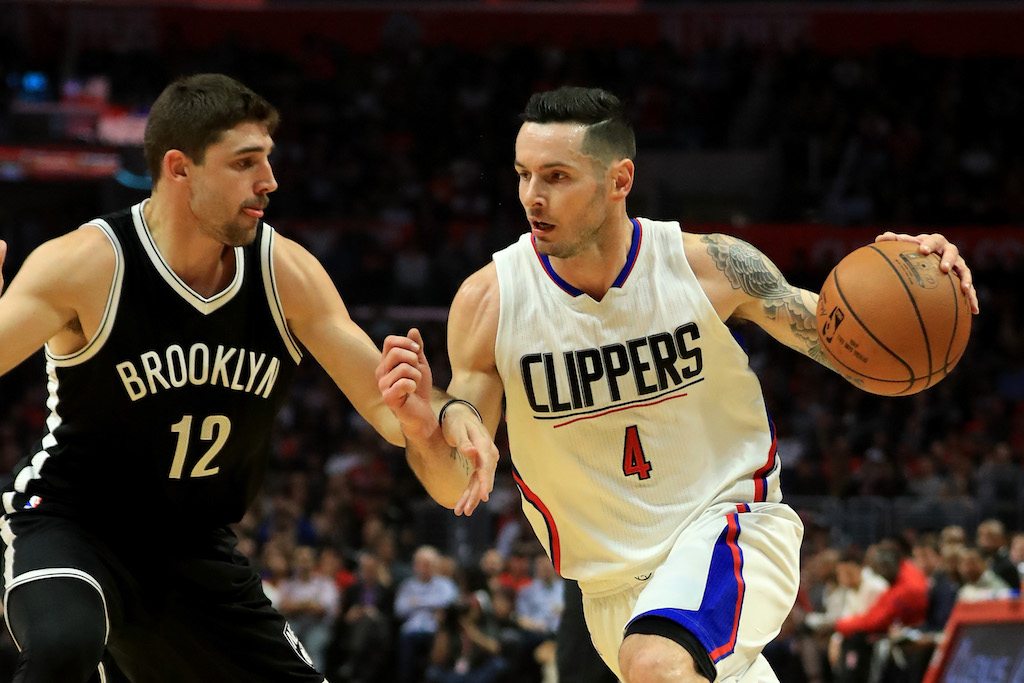 Philadelphia 76ers shooting guard J.J. Redick signed a one-year, $23 million deal this offseason, putting the former Los Angeles Clippers guard back on the free agent market next season. Now 33 years old, Redick has experienced a surprising, late-career upswing the last few seasons. In the last four years with LA, Redick averaged 15.8 points on 44% shooting from three-point range. His skills are more relevant in today's NBA. Another good season for the Sixers could land him more money next year.
8. Avery Bradley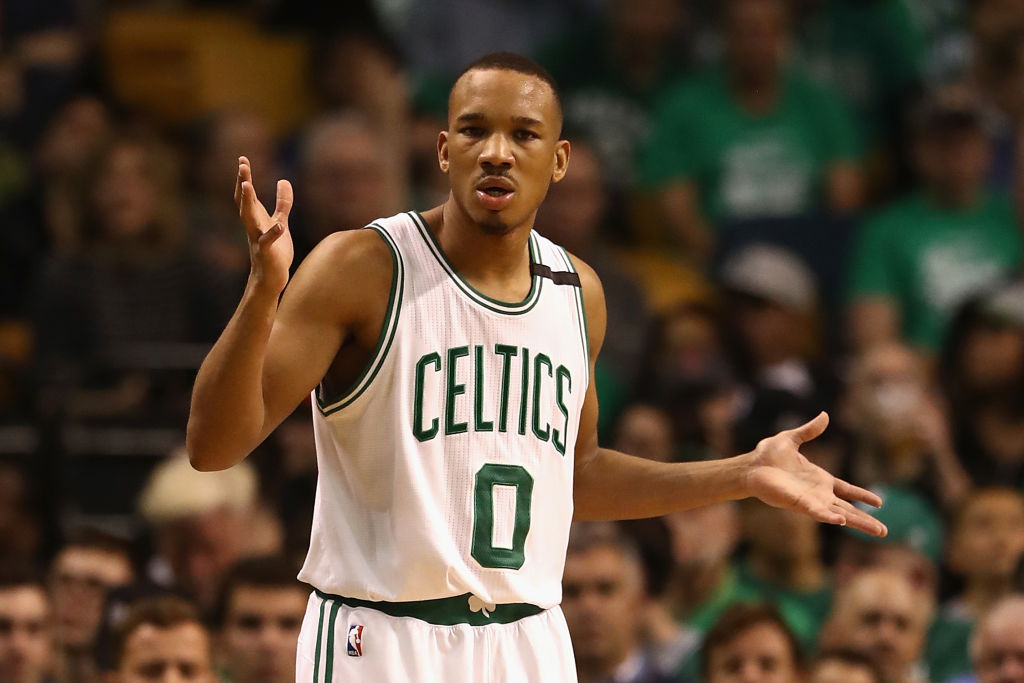 Former Boston Celtics guard and current Detroit Piston Avery Bradley will receive a big-time pay raise next offseason. He played the first seven seasons of his career in Boston, the Celtics dealt Bradley to the Pistons in exchange for forward Marcus Morris earlier this offseason.
Bradley is one of the best defensive guards in the league. He's also developed into quite the shooter in recent years. In 55 games in 2016–17, Bradley averaged a career-high 16.3 points while knocking down two three-pointers per game at a 39% rate. He is currently set to make $8.8 million in the final year of his contract.
7. Brook Lopez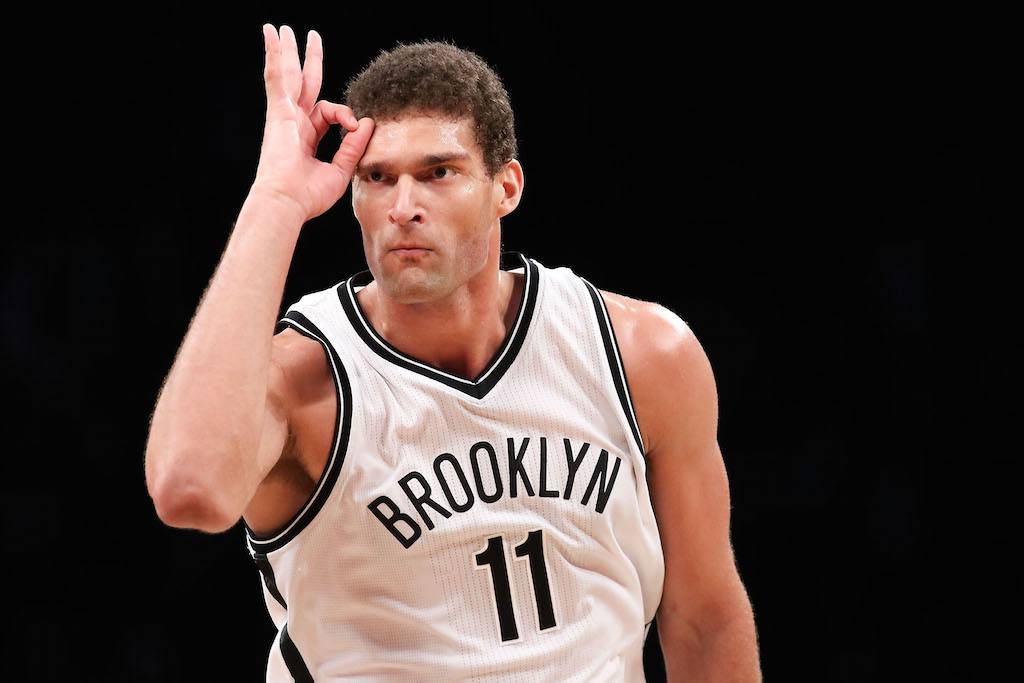 Another free-agent-to-be who was traded this summer: new Los Angeles Lakers center Brook Lopez. The 29-year-old played the first nine seasons of his career with the New Jersey/Brooklyn Nets. During that time, he made one All-Star team and averaged 18.6 points and 7.1 rebounds.
At 7-feet tall, Lopez's excellent spot-up jumper has ranged all the way out to the three-point line, with the center making 134 of his 137 career threes in the 2016–17 season. The Lakers will pay "Bropez" $22.6 million this season and will likely seek to lock him up long-term in free agency.
6. LaMarcus Aldridge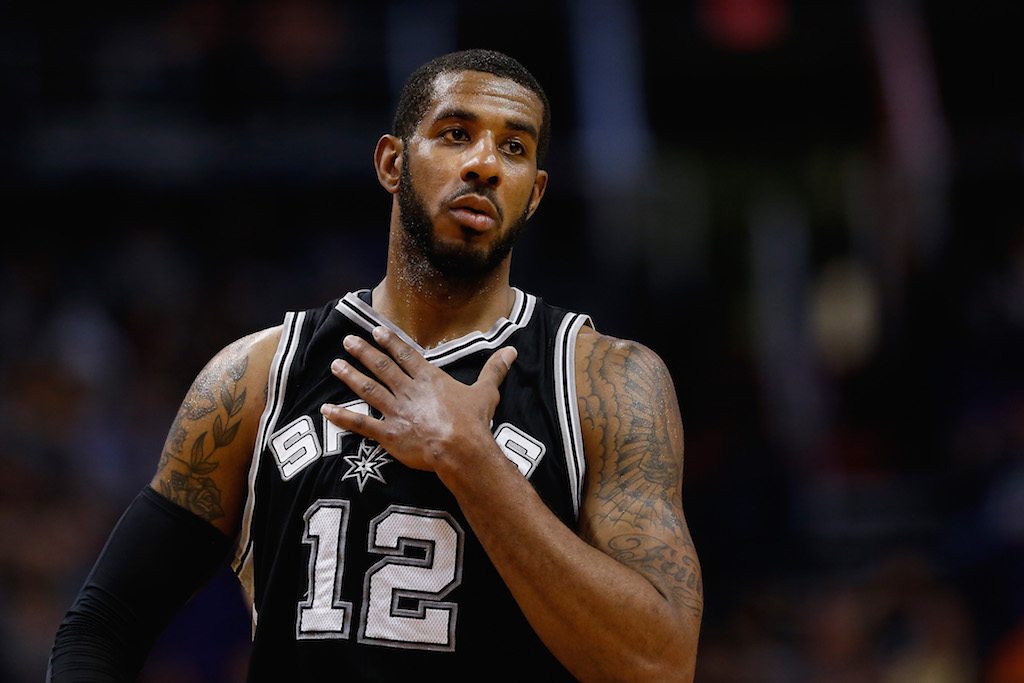 Averaging 17.6 points and 7.9 rebounds over the last two years, LaMarcus Aldridge of the San Antonio Spurs has been pretty good. The forward will make $21.4 million in 2017–18 and has a player option on $22.3 million in 2018–19.
Some reports say that Aldridge wants out of San Antonio, and the team may oblige him with a trade at some point next year. Just the fact that he'll be nearly 33 years old when free agency opens next season is a good reason for him to opt out and get one big, final contract. Teams that need a solid power forward will fight for him.
5. Isaiah Thomas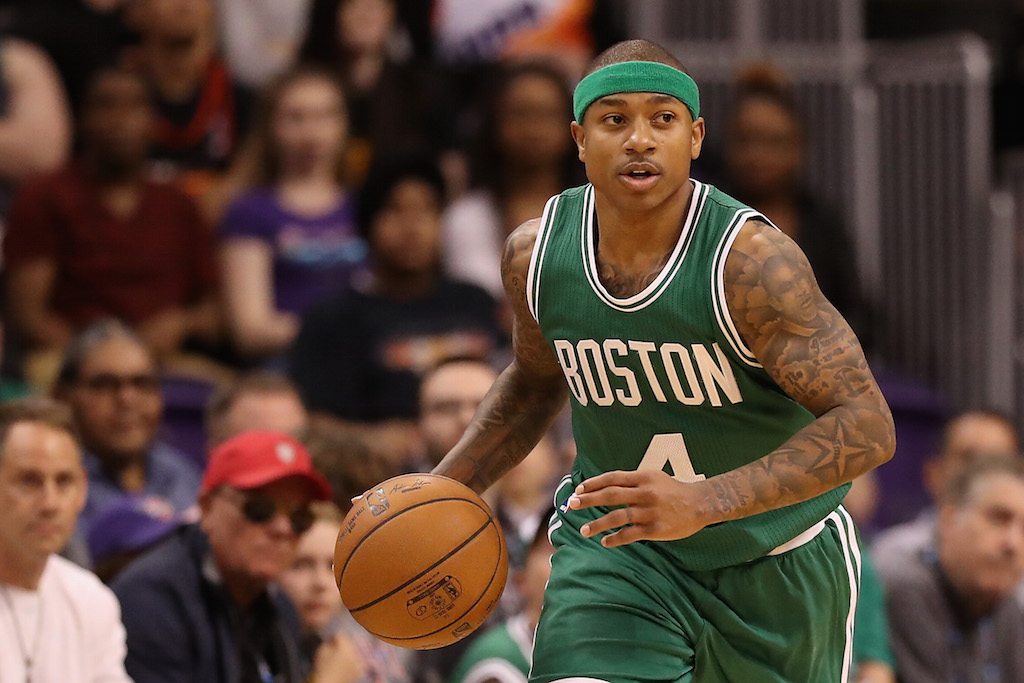 A dark horse MVP candidate this past NBA season: diminutive Boston Celtics point guard Isaiah Thomas. After breaking out as an All-Star for the first time in 2015–16, Thomas surprised everyone by averaging 28.9 points on 46.3% shooting from the field this season — both career highs. He also led the Celtics to the No. 1 seed in the Eastern Conference. Boston advanced to the conference finals against the Cleveland Cavaliers, where they lost in five games.
Being a former second-round pick, Thomas is criminally underpaid at just $6.3 million for the 2017–18 season. He'll be 28 years old this season. He will probably find someone — even if it's not the Celtics — to give him a max contract next summer.
4. Chris Paul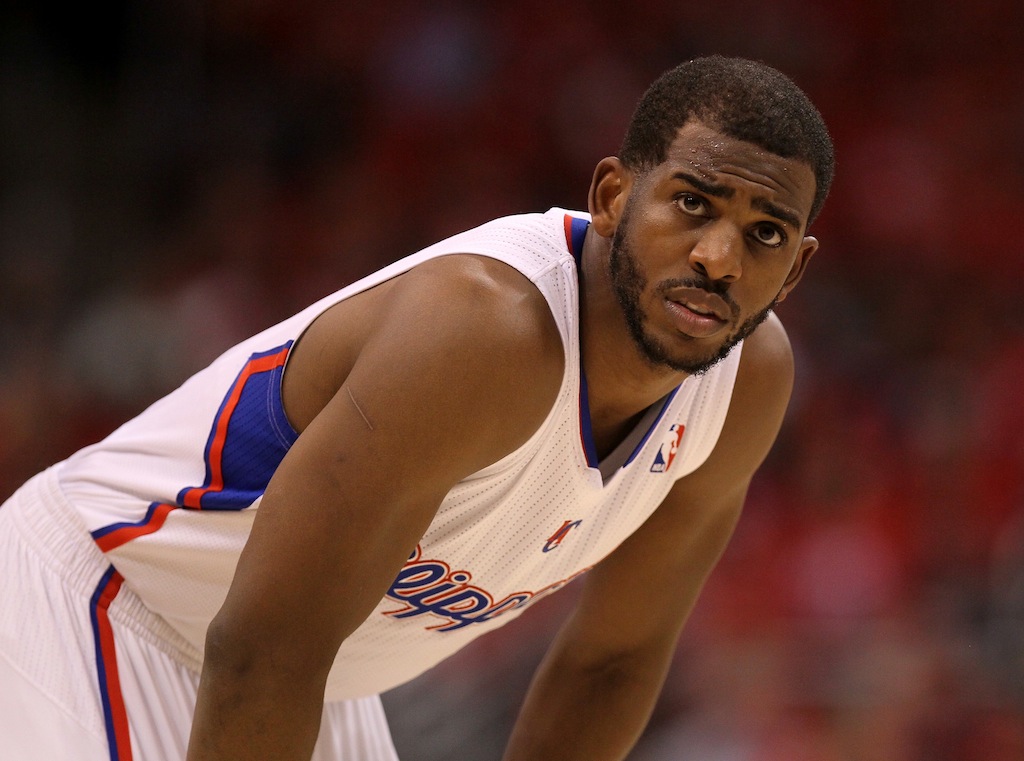 This summer, Chris Paul could have opted out of his contract to become a free agent. Instead, he pulled a genius move. Paul let his old team, the Los Angeles Clippers, know that he intended to opt out and sign a new deal with the Houston Rockets. This gave Los Angeles the chance to trade Paul, who chose to opt in to his final season and test the waters next year in a less crowded free agent market.
Paul will be 32 years old this year and teaming up with James Harden in Houston. This will give him the best shot he's ever had at knocking off the Golden State Warriors in the postseason. Over the last three years, the point guard has averaged 19 points, 9.9 assists, and 4.6 rebounds per game. The Rockets are paying Paul $24.6 million in the final year of his deal.
3. Paul George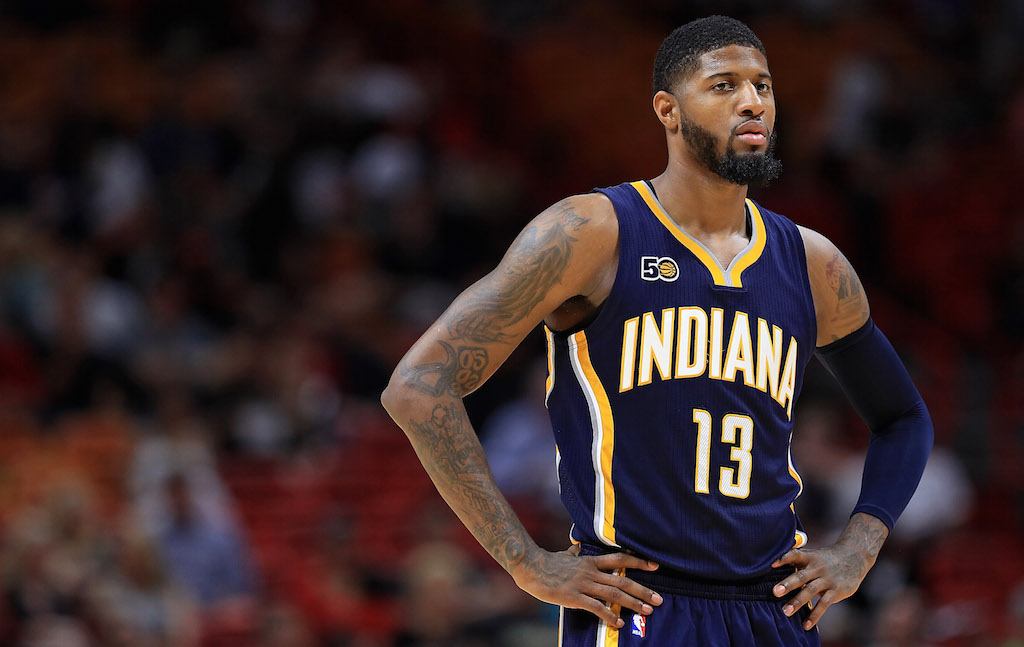 The Indiana Pacers were so scared about forward Paul George's opt-out clause after the 2017–18 season that they traded him to the Oklahoma City Thunder this summer. This pairs a top-15 player in the league with a top-five player in Russell Westbrook. George had his best season at the age of 26 in 2016–17, averaging 23.7 points and 6.6 rebounds.
It'll be interesting to see how he and Westbrook gel in their time together. Who knows how far they might be able to carry the Thunder in the playoffs. But at just $19.5 million in 2017–18, with a player option for $20.7 million the following year, there's no doubt that George will opt out to get more money.
2. DeMarcus Cousins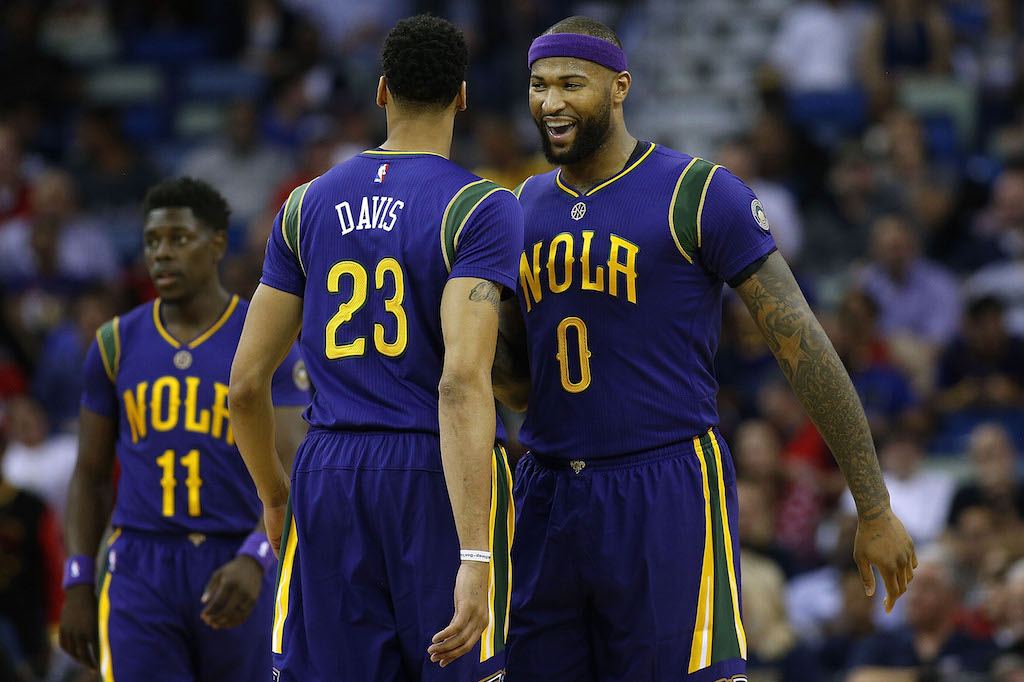 If DeMarcus Cousins were still with the Sacramento Kings, he'd absolutely move on to a new team as a free agent next offseason. But the Kings wisely saw the writing on the wall and dealt the center to the New Orleans Pelicans, where he pairs up with fellow talented big man Anthony Davis. In 17 games with New Orleans last season, Cousins averaged 24.4 points and 12.4 rebounds.
There's still a chance that the unrestricted free agent could find a greener pasture outside of NOLA. (The Pelicans will pay him $18.1 million this season.) But expect the Pelicans to do everything possible to keep their core and build a contender behind their two young studs.
1. Russell Westbrook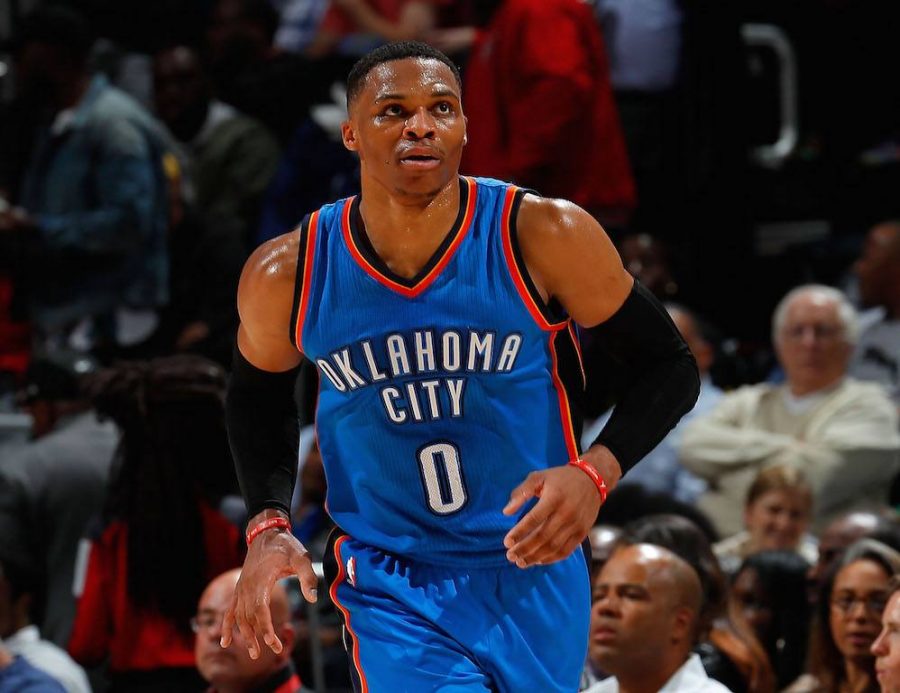 It doesn't seem so long ago that the Oklahoma City Thunder featured Russell Westbrook with Kevin Durant, James Harden, and Serge Ibaka. Then, it was just Westbrook. He had a historic season in 2016–17, taking home the MVP award and averaging 31.6 points, 10.7 rebounds, and 10.4 assists per game. The Thunder knew that Westbrook could opt out next summer. So they put it all on the line to get Paul George and vault themselves back into the conversation in the West.
But Westbrook will make $28.5 million this season and has a player option for $30.6 million the following year. He can get a significant raise by opting out and getting a new, longer-term deal.  We think he'd be wise to do it, given his age of 29 years old. The Thunder are at a major risk of losing both George and Westbrook in the same offseason.
Statistics courtesy of ESPN, Spotrac, and Basketball-Reference.