Looking Back at Phil Jackson's Biggest Blunders With the Knicks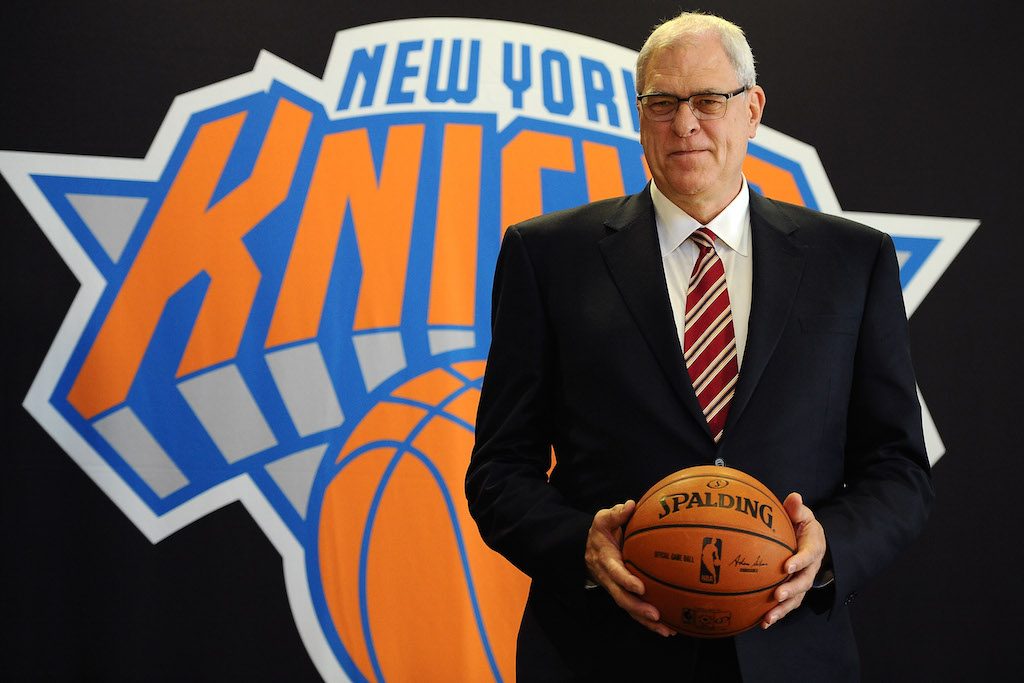 With the news coming that Phil Jackson has been fired, New York Knicks fans everywhere combined to collectively celebrate while exhaling. Despite recently making Kristaps Porzingis available via trade, Jackson never got the chance to make one big, final, bad decision to further cripple the franchise. But make no mistake, he's made plenty of blunders that have put the Knicks behind the eight ball for the next several years. We looked back at the biggest mistakes Jackson made as President of the Knicks.
7. Sending Tyson Chandler to the Mavericks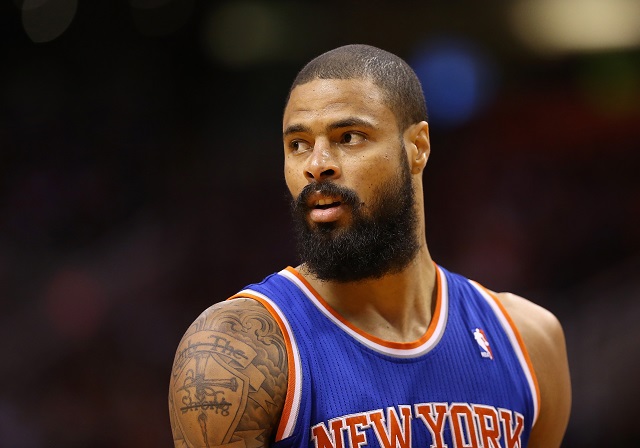 One of Jackson's first big personnel moves after arriving to the Knicks was trading center Tyson Chandler to the Dallas Mavericks. Chandler won the Defensive Player of the Year award with New York in 2011–12, and then he became an All-Star for the first time in 2012–13. After playing in just 55 games in 2013–14, the 31–year–old and guard Raymond Felton were sent to Dallas in exchange for what amounted to not much other than a few seasons of point guard Jose Calderon. Thanks, Jackson.
Meanwhile, Chandler's absence hurt the Knicks. His defense presence, rim protecting, and rebounding helped make the Knicks a playoff contender during his time with the team. Sadly, they fell off in a big way after the trade. New York won just 17 games in 2014–15.
6. Giving away Tim Hardaway Jr.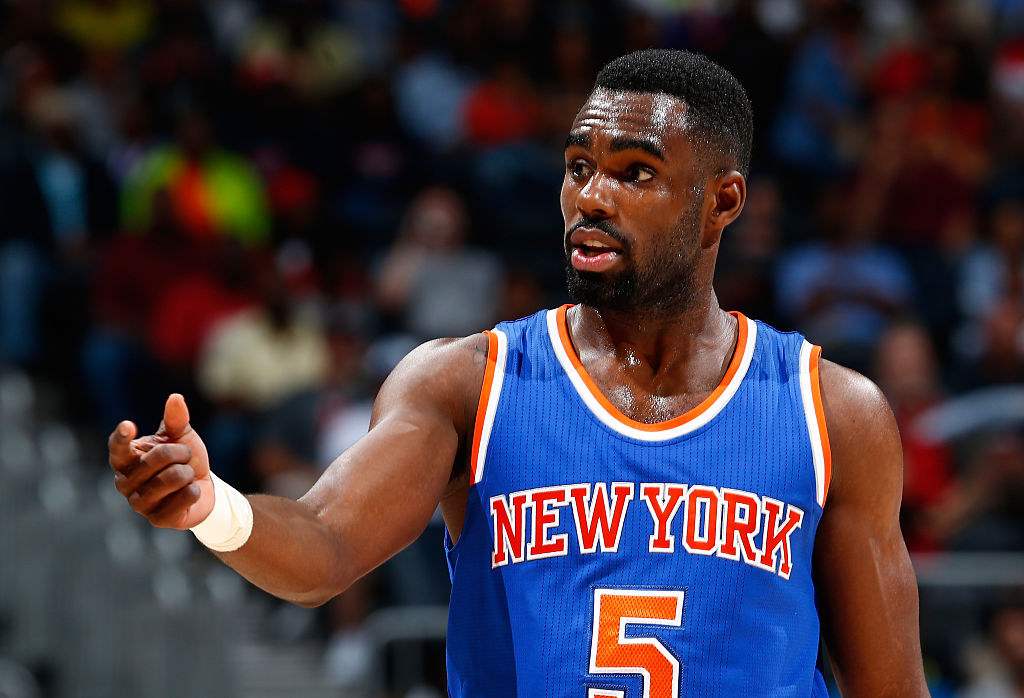 The Knicks drafted guard Tim Hardaway Jr. with the 24th overall pick in 2013, and he was solid in his first two seasons in the NBA. Hardaway averaged 11.3 points while shooting 44.9% from the field, but that wasn't good enough for Jackson. On draft night in 2015, the Knicks got into a three-team deal where they sent Hardaway to the Atlanta Hawks in exchange for the recently drafted guard Jerian Grant.
As a 23-year-old rookie, Grant struggled to crack regular minutes in the rotation. He averaged 5.6 points and shot just 22% from three-point range. It ended up being his only season with the Knicks. He was part of the package sent to the Chicago Bulls in exchange for Derrick Rose. Meanwhile, Hardaway averaged 14.5 points per game for Atlanta in 2016–17.
5. Acquiring a broken Derrick Rose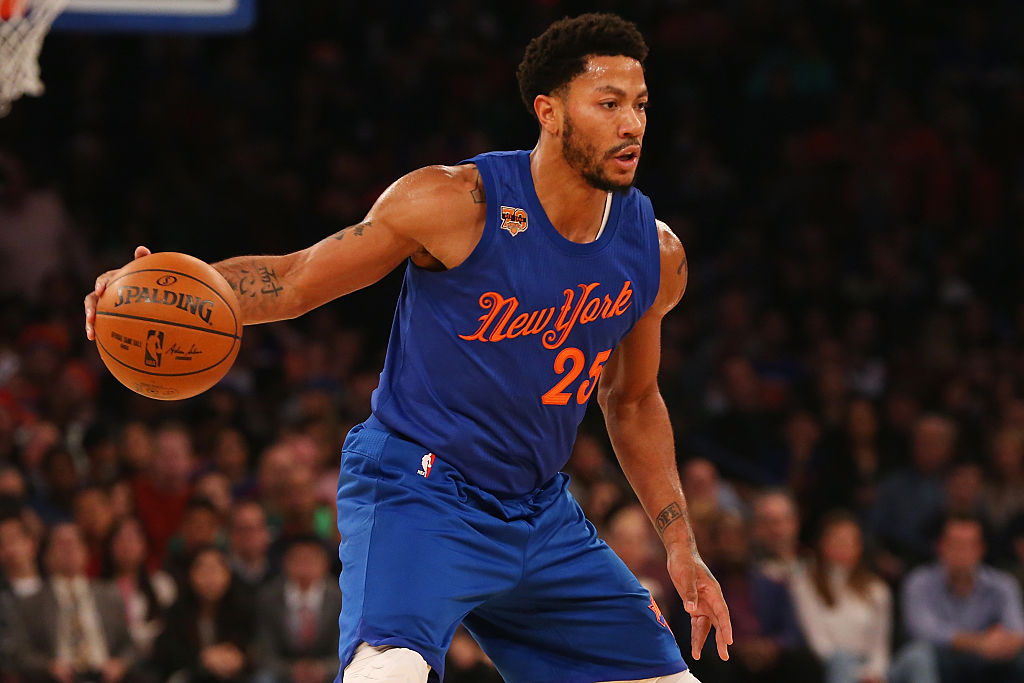 Speaking of the trade for Rose, it also makes the list of Jackson's greatest blunders. In a misguided attempt to quickly rebuild the floundering Knicks in the 2016 offseason, Jackson sent Grant, Calderon, and center Robin Lopez. He received Rose, the former league MVP, in return. But Rose hadn't been the same since suffering all his knee injuries. And he had just one season left before going to free agency.
Rose actually experienced a fine season from a statistical standpoint, averaging 18 points on 47.1% shooting. But he arrived in New York with uncertainty surrounding a civil rape trial, he went missing without telling anyone, and he topped it all off by tearing his meniscus with seven games remaining in the season. Rose now becomes a free agent at 29, with four major knee injuries to his ledger.
Lopez was a valuable asset; he's a quality starting center on a reasonable long-term deal, and Jackson gave him to Chicago for a broken point guard who the Bulls were practically begging to give away.
4. Trading J.R. Smith and Iman Shumpert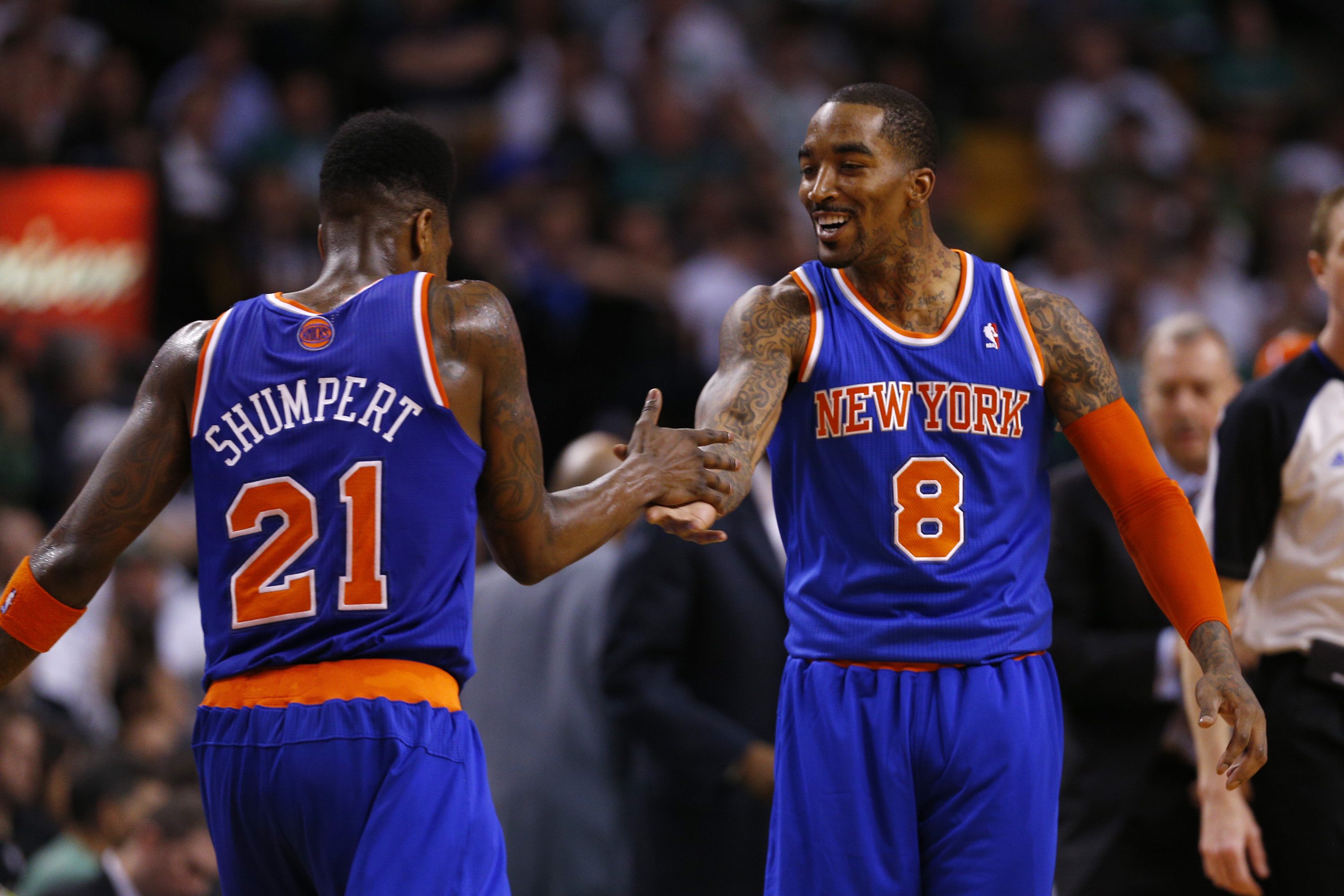 The biggest, most head-scratching trade Jackson made during his Knicks tenure was the one that essentially gave guards J.R. Smith and Iman Shumpert to the Cleveland Cavaliers. After LeBron James returned to Cleveland to play with Kyrie Irving and Kevin Love, the Cavs were still a few role players short of challenging for the championship. In January 2015, the Knicks helped them out in a big way.
Jackson sent Smith and Shumpert, two valuable assets and quality role players, to the Cavaliers in a three-team deal that also involved the Oklahoma City Thunder. In return, New York received Lou Amundson, Alex Kirk, Lance Thomas, and a second-round draft pick. While Thomas has been a quality player, Amundson never factored with the team beyond being an expiring contract. Kirk never even wore a Knicks uniform.
New York could've received more in exchange for the two players. Smith is a quality scorer and three-point shooter, while Shumpert was 24 at the time, a former lottery pick, and a strong defensive player. The Knicks essentially received no impactful, long-term assets in the deal.
3. Carmelo Anthony's no-trade clause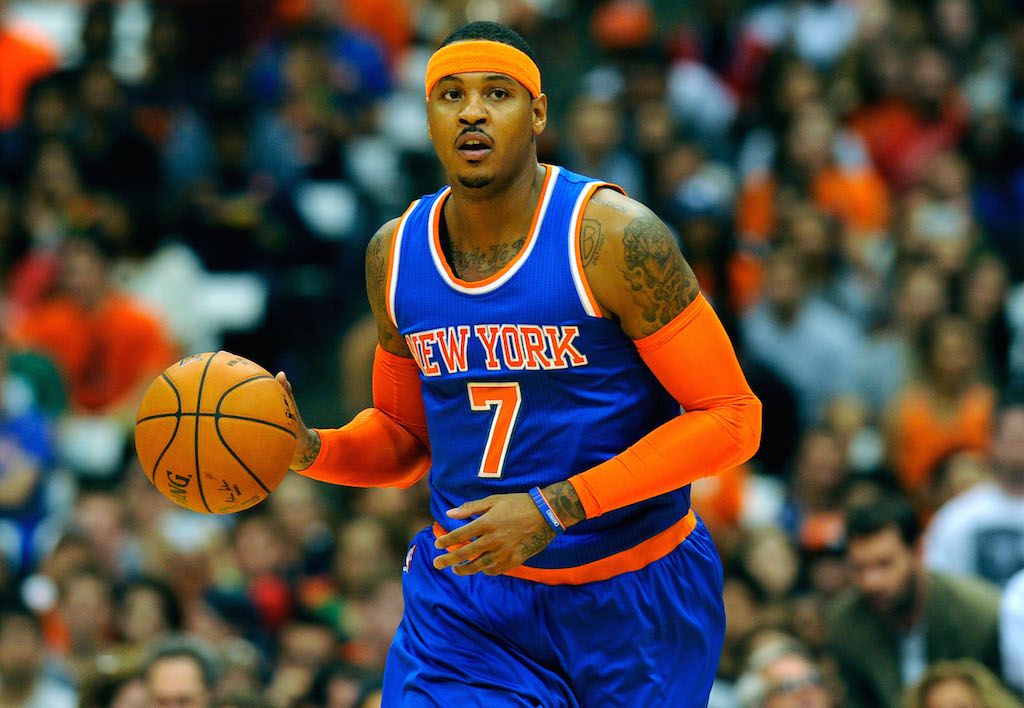 You could argue that simply re-signing Carmelo Anthony was a big mistake, but it would be disingenuous. Back in the summer of 2014, nobody argued that the Knicks should stand by and watch their biggest star, then 29 years old, walk away for nothing as a free agent. That summer, Anthony strongly considered leaving his home in New York to sign with the Chicago Bulls, then featuring a solid core between Rose, Joakim Noah, Jimmy Butler, Taj Gibson, and head coach Tom Thibodeau.
In the end, the fact that the Knicks could offer a ton more money than Chicago made all the difference. But Jackson also threw in a sweetener in the form of a no-trade clause. Years later, that loaded down the Knicks to the point where Jackson intentionally attempted to tank Anthony's trade value through the media. All that, just to get his 32-year-old aging star to agree to leave in a trade.
2. Hiring Derek Fisher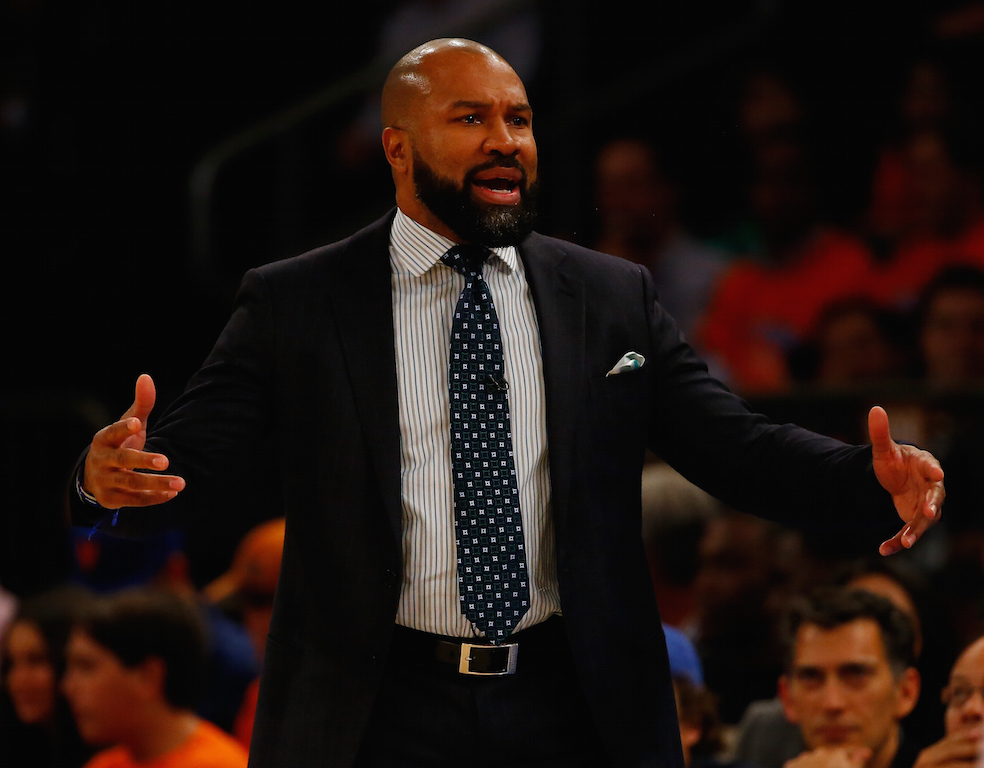 In his first offseason with the Knicks, Jackson took it upon himself to hire a new head coach. First on the list: his former sharp-shooting guard, Steve Kerr. At the time, Kerr was a former Phoenix Suns front office executive with no coaching experience. Things looked ready for him to take over as head coach, but the negotiations hit a snag: Jackson low-balled Kerr on the money. In the end, Jackson ended up hiring a different former player, Derek Fisher.
Fisher lasted less than two seasons with the Knicks, going 40-96 during his tenure. Kerr, meanwhile, took the Golden State Warriors to three consecutive trips to the NBA Finals, winning two championships. The blunder of missing out on Kerr in favor of Fisher is a huge black mark on Jackson's resume.
1. Signing Joakim Noah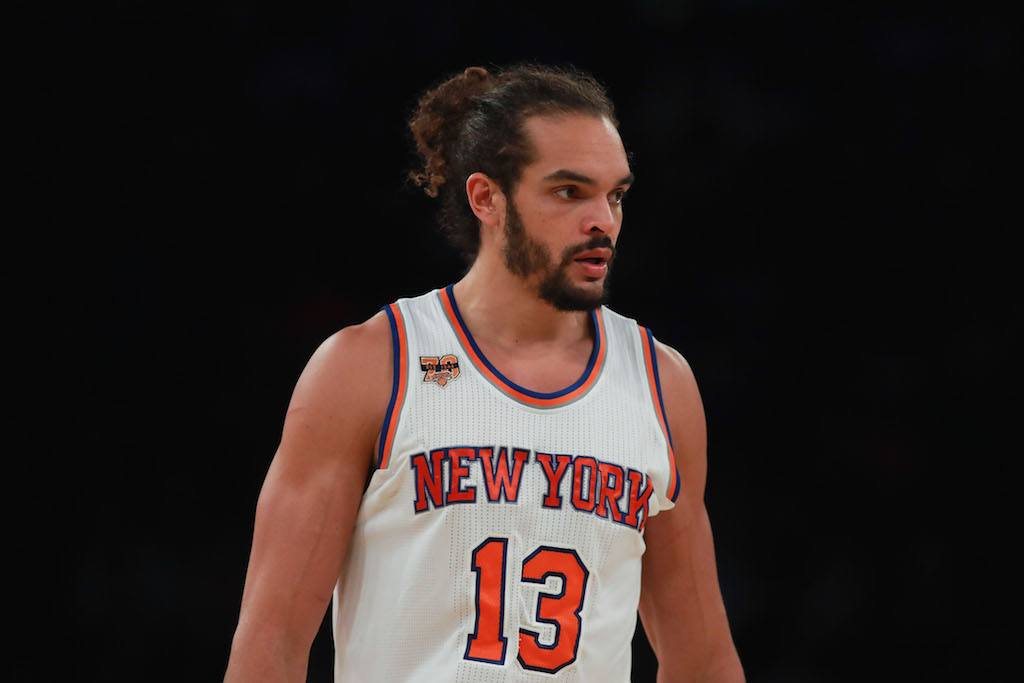 Even the Fisher situation can't compare with the boneheaded signing of free-agent center Joakim Noah. Let's set the stage. Noah averaged 12.6 points, 11.3 rebounds, and 5.4 assists in 2013–14, winning the Defensive Player of the Year award for the Bulls. But the Knicks didn't sign Noah after that season.
Noah spent that whole summer recovering from a knee surgery, and his performance drastically fell off. Over his final two seasons in Chicago he averaged 6.3 points and 9.4 rebounds, eventually losing his starting job and ending his 2015–16 season prematurely after he dislocated his shoulder. Noah entered free agency at the age of 31 as a shadow of the All-Star he once was.
But that didn't stop Jackson from giving him a four-year, $72 million contract to come play with the Knicks. In his first season, Noah played in just 46 games and averaged five points and 8.8 rebounds per game. Jackson may no longer be around in New York, but the Knicks will be paying Noah big bucks for three more years.
Statistics courtesy of ESPN and Basketball-Reference.