Los Angeles Lakers: Max Christie Receives Magic Johnson's Stamp of Approval
The Los Angeles Lakers didn't initially have a pick in the 2022 NBA Draft. However, they left it with someone who has since received Magic Johnson's stamp of approval.
The Lakers bought their way into the second round and selected Max Christie 35th overall. Christie, a shooting guard, played for Johnson's alma mater, Michigan State. And Magic believes he can become the next great developmental player for the Lakers.
Magic Johnson approves of the Max Christie selection for the Lakers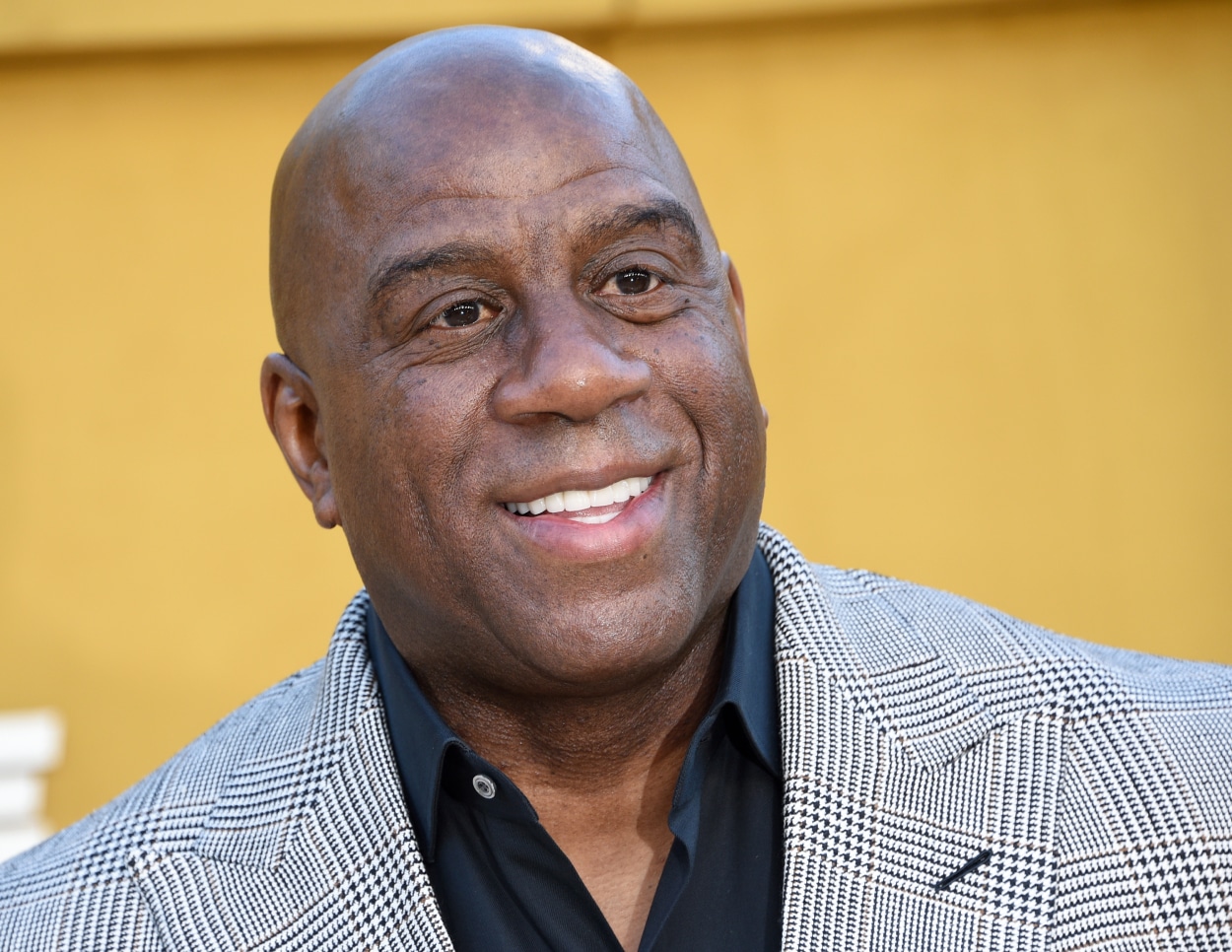 As mentioned earlier, the Lakers bought their way into the 2022 draft. They sent the Orlando Magic a future second-round pick and cash for the 35th selection. That pick became Max Christie, whom Magic Johnson seems to like.
"I'm excited about the [Lakers] draft pick MSU's Max Christie," the three-time MVP tweeted. "He can play multiple positions, is an excellent defender, has a high basketball IQ, and has a beautiful jump shot. Max just needs to get stronger and work on his ball handling."
Johnson added: "Jesse and Joey Buss have always done a great job developing players like Alex Caruso and Austin Reaves; they'll do the same with Max."
So, who is Christie?
He was a five-star recruit out of high school and the No. 2 shooting guard in the entire 2021 class, but he didn't just flat-out dominate at Michigan State. Christie scored 9.3 points per game for the Spartans and shot 38.2% from the field. He also only made 31.7% of his three-pointers.
Those numbers aren't the greatest, but his potential is there. Christie proved he can become solid on defense, and he has the length to shoot over defenders along the perimeter.
The youngster was a five-star prospect for a reason.
Christie even has so much promise that another Michigan State alum, Draymond Green, potentially thinks he could become an All-Star.
"Another 35th pick from Michigan State. History says he's going to be an All-Star," Green, the 35th pick in 2012, tweeted.
As Johnson noted, Christie can, in fact, develop into a nice player if he follows the paths of Alex Caruso and Austin Reaves. The former went undrafted in 2016 but later played a major role in the Lakers' 2020 championship team, especially defensively. Reaves also went undrafted but in 2021. He averaged 7.3 points and 3.2 rebounds as a rookie last season.
Selecting Max Christie might be considered a minor move for a Lakers team with one of the most poorly constructed rosters in the league. But perhaps LA fans will appreciate it in the coming seasons.
Stats courtesy of Sports Reference and Basketball Reference
RELATED: Feel Old Yet? Scottie Pippen's and Shaquille O'Neal's Sons Are Now Teammates on the Lakers