Lou Williams Accepted a Risky Bet From Allen Iverson, Matt Barnes as a 76ers Rookie
Lou Williams of the Los Angeles Clippers has had an interesting career. He's been a journeyman who's played for several teams, but he's been very productive at every stop. He's probably the best Sixth Man of the modern era of the NBA.

Williams' career has taken a lot of unique turns. That includes increased levels of productions as well as a ridiculous story from his rookie season involving two veteran teammates with the Philadelphia 76ers, Allen Iverson and Matt Barnes.

Lou Williams' career overview
The 2019-20 season marks Williams' 17th season in the NBA. The Philadelphia 76ers selected him with the 45th overall pick in the second round of the 2005 NBA draft. Williams did not play college basketball — he declared for the draft straight out of high school. That was before league rules prohibited players from having at least one season in between their high school and draft years.

He's never been a superstar, but Williams' accomplishments in the league so far are pretty impressive:
962 games played
14.4 points per game
3.4 assists per game
Made 42% of his field goals and 83.9% of his free throws
Made 34.9% of his 3-pointers
18.4 player efficiency rating
61.3 win shares
Lou Williams may not be a household name, but he's a solid contributor. Hardcore NBA fans know his name as he's been a consistent presence for multiple teams throughout his career. He's been named the NBA's Sixth Man of the Year three times.

Pro Basketball Reference compiles "similarity scores" to compare NBA players' careers. Williams compares favorably to several well-known NBA players:
JJ Reddick
Tyrone Corbin
David Wesley
Nick Van Exel
Kyle Korver
Reggie Theus
Michael Cooper
Damon Stoudemire
How Williams blossomed into a vital member of an NBA team
In his first two seasons in the league, Williams barely made an impact. His presence grew, however. From 2007-08 until the 2016-17 season, Williams averaged in double figures in scoring every year. It wasn't until Williams got to the Clippers that he began to truly blossom.

Since coming to the Clippers before the 2017-18 season, Williams has averaged either above or close to 20 points per game. He averaged 22.6 in 2017, 20 in 2018, and 19.9 so far this season.
What's led to Williams' stellar career? It probably has something to do with the advice he received from his mentor, former Sixers' guard Allen Iverson:

"Just stay ready. I played with A.I., whose favorite saying was, 'Stay ready so you don't have to get ready,' " Williams said. "That is one of the mantras I took with me, the gems he gave me. That is always how I patterned myself and prepared for every situation.


"I learned a lot from just the way he approached the game. A little dude that would go out there feeling like he is 7-2. Being able to line up next to him, having the ability to compete with him, seeing how he competed for games, that was one of the career-changing experiences for me."

Lou Williams learned a lot from Allen Iverson that has helped him carve out a notable NBA career. But A.I. wasn't all wisdom and leadership during Williams' rookie season,

The risky bet Lou Williams accepted from Allen Iverson and Matt Barnes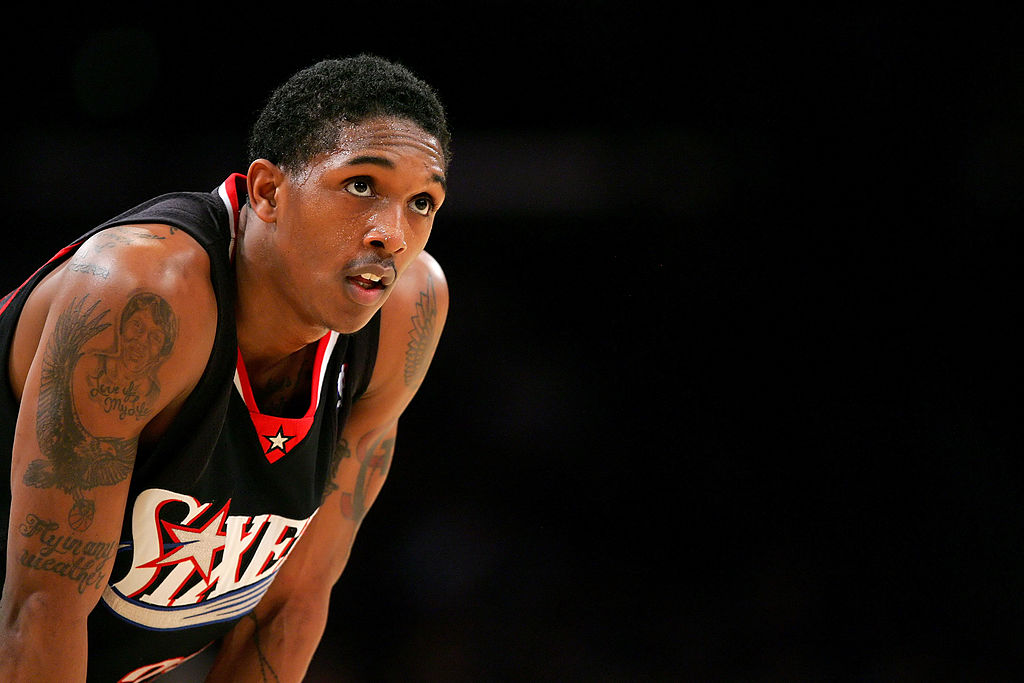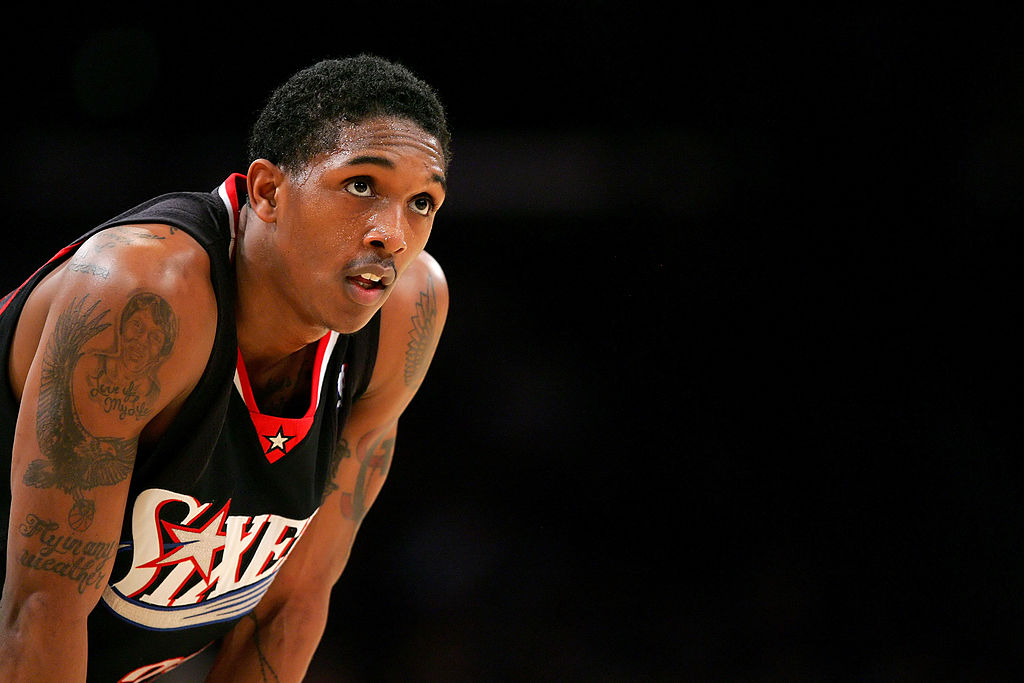 While Iverson's influence on Williams was mostly positive, there's one story about Williams and Iverson that is more comical than anything else.

During Williams' rookie year, he was only 19 years old (as previously mentioned, he entered the league right out of high school). Before the team boarded a plane, veterans Allen Iverson and Matt Barnes challenged Williams to finish an entire six-pack of beer. Williams did it successfully, but he had trouble standing up after that. Barnes, Iverson, and fellow veteran Chris Webber had to hide the fact that Williams was drunk from the rest of the team, as Williams was clearly feeling the effects of the alcohol.

Lou Williams survived the bet and has since gone on to become one of the best bench players of all time. Indulging in several adult beverages before he was of legal age clearly didn't hinder Williams' development or his ability to become one of the best role players in NBA history.