LPGA Star Is Playing U.S. Women's Open With Tumor on Her Spine
LPGA Tour standout Danielle Kang has been diagnosed with a tumor on her spine but made the cut at the U.S. Women's Open.
Lee Trevino once described pressure on the golf course as playing $2 Nassau with only a buck in your pocket. The former PGA Tour great has nothing on Danielle Kang, whose concerns on the course this weekend surpass money and rival golfers by a factor of 10.
Kang is competing in the U.S. Women's Open while awaiting word from doctors on how to proceed with a serious medical issue that puts more than just a splendid career in peril.
Danielle Kang has made the cut at the U.S. Women's Open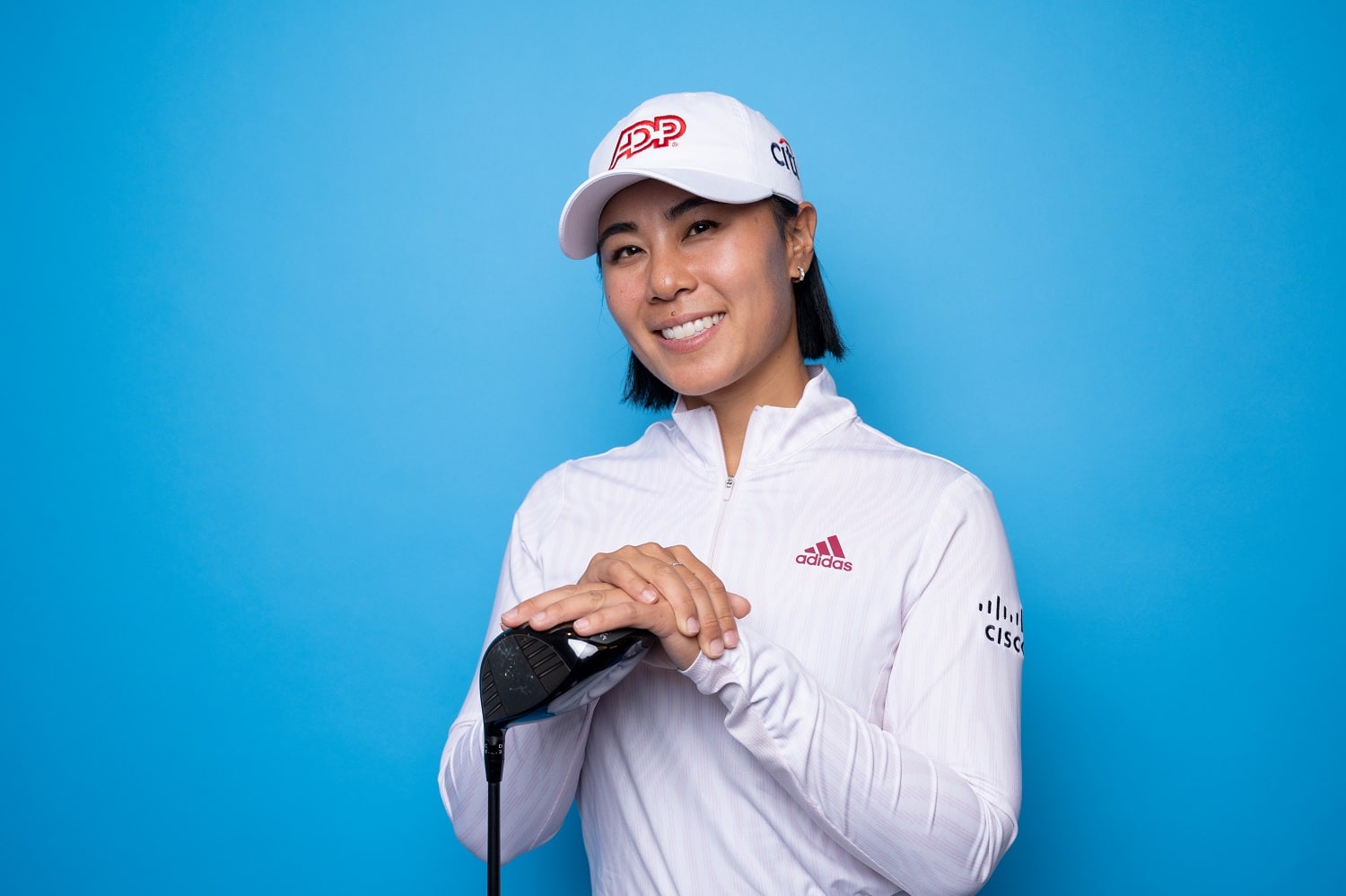 The LPGA Tour is at Pine Needles Lodge and Golf Club in Southern Pines, North Carolina, this week for the U.S. Women's Open, the second major on the schedule. Minjee Lee and Mina Harigae matched 9-under-par 133s to share the lead by two strokes entering the weekend.
One of the players sneaking in just under the cut was Danielle Kang, who followed an opening 71 with a second-round 74 to place her 12 strokes behind the leaders. That leaves her far out of contention, meaning Kang won't add a U.S. Open victory to the PGA Championship she captured in 2017.
Still, Kang made news on Friday that overshadowed what was happening on the golf course. The LPGA's website reported that Kang revealed she has been playing after being diagnosed with a spinal tumor, and the fact that she is competing is a testament to her determination to take part in the sport's most prestigious event.
The report said Kang has been dealing with discomfort in her back this spring. After opening the year by winning the Hilton Grand Vacations Tournament of Champions, she recorded three more top-10 finishes. In mid-April, however, she withdrew from the LOTTE Championship after a first-round 76. She made it through 72 holes the following week only to withdraw from the Palos Verdes Championship after a first-round 70 the week after that.
Danielle Kang has been diagnosed with a tumor on her spine
LPGA Tour veteran Danielle Kang dropped off the tournament schedule for a month before appearing in last weekend's Bank of Hope LPGA Match-Play in Las Vegas, in part to gauge her preparedness for the U.S. Women's Open.
In her time away, Kang consulted with doctors to investigate the escalating discomfort in her back. Tests detected a tumor on her spine. Still, she remained committed to playing this weekend.
"I'm actually doing everything I can," Kang said after Friday's round. "I don't know how to answer these things right now. I don't have all the answers. I've been working with (my doctor) and he has been really great, and my physio has gone above and beyond."
Kang is waiting for test results that will reveal whether the tumor is benign or malignant. Sitting at home during the heart of the season never felt like an option to her.
"For the last seven, eight weeks I've done everything I can to get here. After this week, I will focus on addressing the issue and then trying to figure it out from there."

Danielle Kang
Danielle Kang has been a steady LPGA Tour performer
Currently ranked 12th in the world, Danielle Kang has been among the steadiest players on the LPGA Tour since making her debut as a full-time competitor in 2012. Eight top-10 showings in her first five seasons kept her consistently in the range of 50th to 65th on the annual money list, and then she broke through for the first of her victories at the PGA Women's Championship in 2017.
Kang's win to kick off the current season was the sixth of her career, and she has placed in the top 20 on the money list every year since 2017. She placed fourth, fifth, and 11th in the season-ending world rankings the past three seasons.
Like Sportscasting on Facebook. Follow us on Twitter @sportscasting19 and subscribe to our YouTube channel.