College Football: LSU DE Jarell Cherry Prepared for the 2019 Season with a Brilliant Muscle-Building Idea
For the 2019 season, LSU football is off to a roaring start. With a 55-3 win over Georgia Southern during the season opener, this year's pack of Tigers is looking great. What makes the tigers so remarkable? Well, the planning of head coach Ed Orgeron for one. A Louisiana native, Coach O replaced Les Miles in 2016. According to Athlon Sports, it took Orgeron one full season of tinkering and another season of install to align the Tigers the way he wanted with results that speak for themselves.

Another reason the Tigers are looking spectacular this year is that the team members take matters into their own hands when preparing for upcoming games. Take defensive end Jarell Cherry as an excellent example. Cherry looks quite different this year thanks to a unique strength training routine.

Quite a commitment
Hailing from Carter High School in Dallas, Texas, the four-star defensive end was the highest-rated commitment for LSU heading into the early signing day of April 1, 2017. As 247Sports' 190th overall player in the class, Jarell Cherry rounded out his high school career as a 4-star rated defensive end. Cherry turned down offers from 19 different schools in favor of LSU. Among those spurned were Alabama and Texas A&M, two of LSU's biggest rivals. Oklahoma, Michigan, and Texas were also on that roster. He never wavered from his commitment to the Tigers.
The whole Cherry for LSU
Jarell Cherry entered the LSU program at 224 pounds as a true freshman in 2018. After redshirting his first season as an outside linebacker, he has undergone a substantial body transformation in his move to the defensive line. The official LSU roster lists jersey No. 55's 6-foot-3 frame at 264 pounds, but actually, he's now up to 280 pounds. According to sophomore outside linebacker K'Lavon Chaisson (No. 18), teammates are now calling him "Whole Cherry." So how did he pack on the weight?
Could it be the new locker room?
This year, LSU unveiled a new and controversial locker room renovation. At a cost of $28 million, the upgrade gained criticism from college professors who cited needs by other departments on campus. Former LSU players joined in the outcry on social media stating that the money should go for scholarships. Could the extra money spent on football players comfort have something to do with Cherry putting on the extra weight? Not likely.

It's all in the backpack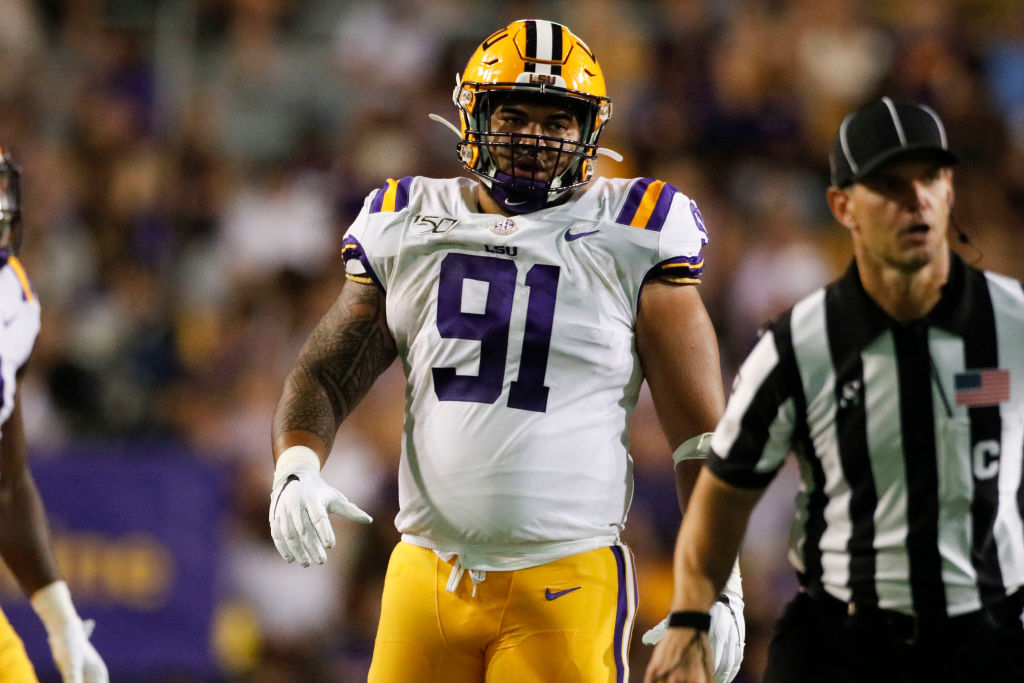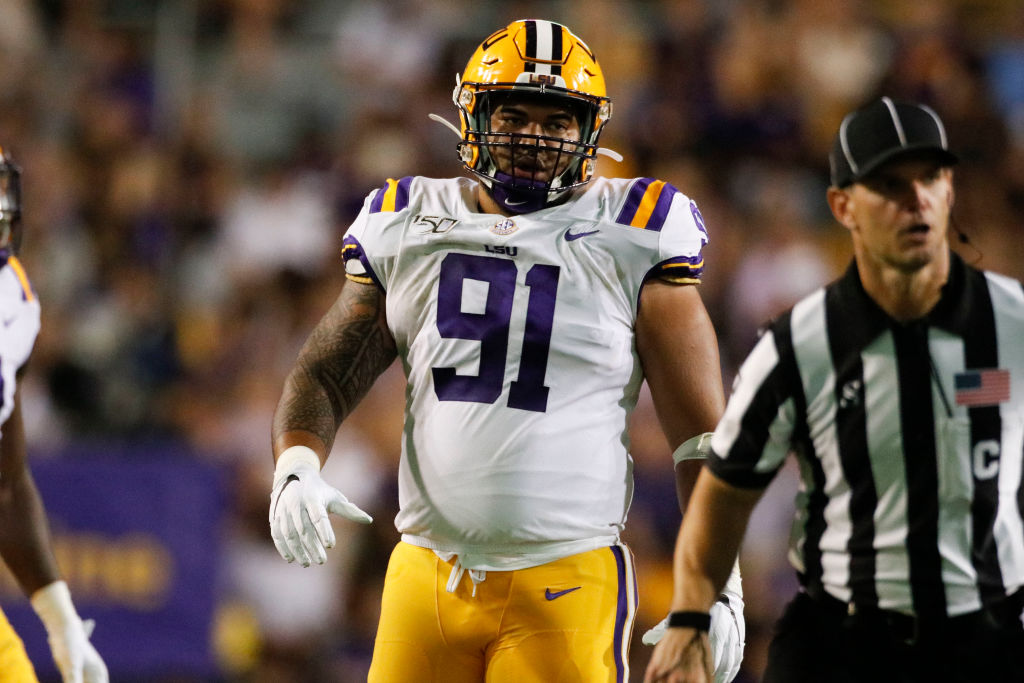 So just how did Cherry build up that extra 20 pounds? Starting defensive end Breiden Fehoko recalls a day this past summer when Cherry was outside running. LSU assistant strength coach, Jake Reidel, tried to move Cherry's backpack to get it out of the way. He couldn't lift it and had to drag the backpack across the floor.
When asked why his books were so heavy, Cherry admitted that there weren't just books in his bag. "Coach, I got bricks in there," he laughed.

"He's strong as a rock," Fehoko said. "He benches 485 (pounds). For his size? He's a freak of nature."

LSU's outlook for the 2019 college football season
The upcoming LSU season looks promising. Aside from Georgia Southern, the Tigers will battle Northwestern State, Utah State, Florida, Auburn,, Arkansas, and Texas A&M at Tiger Stadium.

Away games include Texas, Vanderbilt, Mississippi State, Alabama,, and Ole Miss.

The season will be tough, but manageable, with this year's team being stronger and more talented across the board.