Luka Doncic and LeBron James Make History With Dueling Triple-Doubles
On paper, the November 1 matchup between the Los Angeles Lakers and Dallas Mavericks in Dallas looked like it would be must-see TV. The Lakers and Mavericks both made trades for talented big men before the 2019-20 season as Dallas acquired Kristaps Porzingis to join Luca Doncic, and Los Angeles acquired Anthony Davis to join LeBron James. Those trades had been working out so far as both teams entered this game with a 3-1 record to start the season.
On the court, this one lived up to the hype. LeBron James and Luka Doncic both shined with masterful performances that pushed the game into overtime, where the Lakers eventually pulled away for a 119-110 road victory. Let's take a closer look at these performances and the paths that led to them.
Luka Doncic adds to his triple-double record
It's difficult to believe that Luka Doncic is just 20 years old. What he did last season as a 19-year-old rookie for the Mavericks was nothing short of remarkable. Averaging 21.2 points per game, 7.8 rebounds per game, and six assists per game last year wasn't just great for a rookie or great for a 19-year-old; it was great, period. No qualifiers necessary.
On April 9, 2019, Doncic recorded the eighth triple-double of his rookie season with 21 points, a career-high 16 rebounds, and 11 assists. In doing so, he passed Magic Johnson's record seven triple-doubles by a player under the age of 21. Doncic recorded four of those triple-doubles while he was still 19, becoming the first teenager in NBA history to record multiple triple-doubles before the age of 20.
Luka Doncic doesn't turn 21 until February 28, and it looks like he's going to be adding to his triple-double record before then. Doncic already has two through five games in 2019-20, scoring 25 points with 10 rebounds and 10 assists against the New Orleans Pelicans last month and then starting November off with 31 points, 13 rebounds, and 15 assists against the Lakers.
In his second season in the NBA, at just 20 years old, this kid is averaging 26.2 points, 8.4 assists, and 7.6 rebounds per game. The sky is limit on Luka Doncic's career.
LeBron James is on a mission this season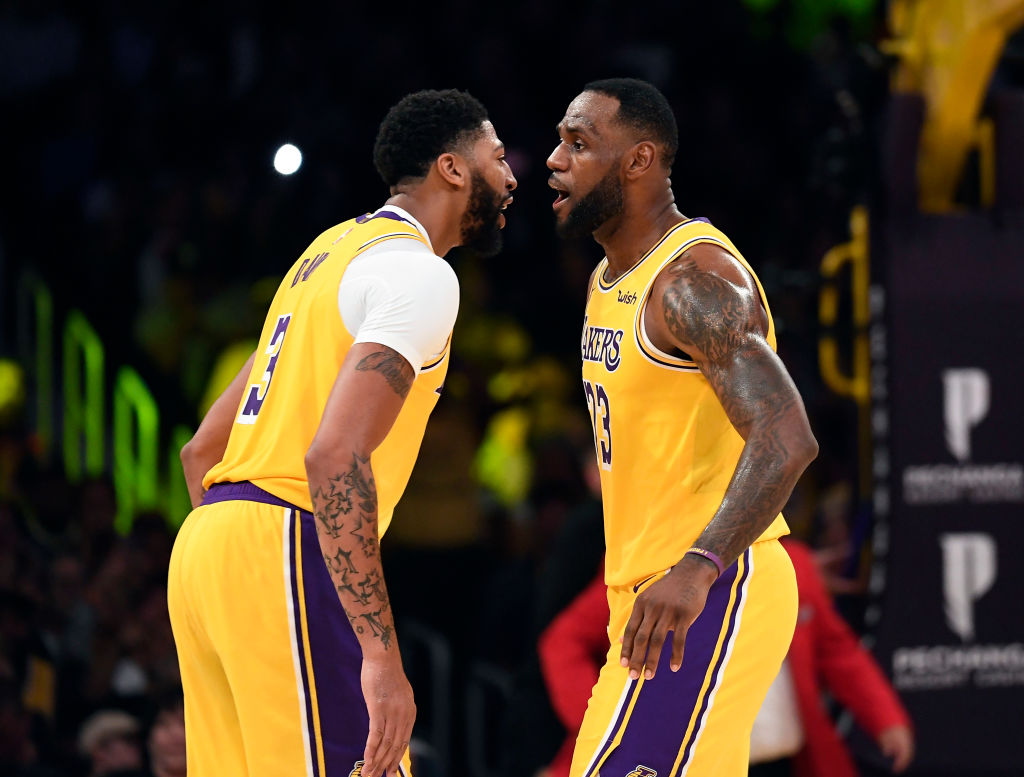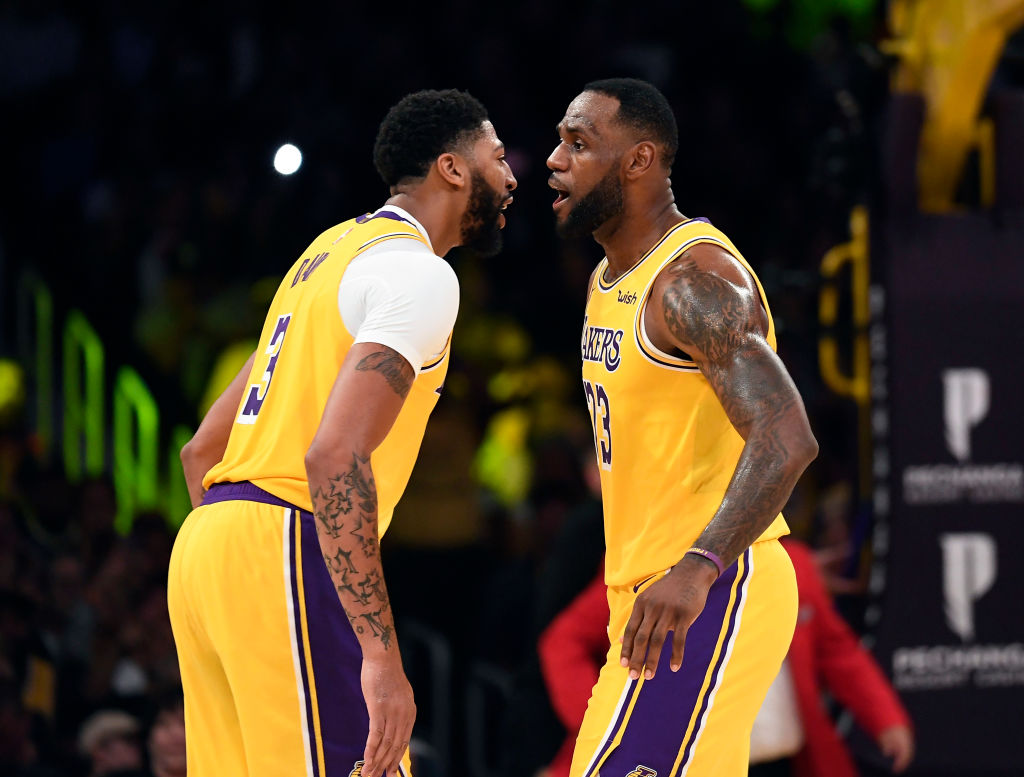 LeBron James missed the playoffs for the first time since 2005 last season. ESPN ranked James lower than No. 1 for the first time since debuting is NBARank list back in 2011. An anonymous poll of 20 NBA executives found that not a single one of those executives still considered LeBron James to be the league's best player.
"Alright alright. Enough is enough," James tweeted in August. "The throne has been played with [too] much and I ain't for horseplay. Ether coming soon!"
With a lot of offensive possessions running through Anthony Davis this season, LeBron James may not put up the type of numbers he used to when he was the focal point of the offense this season. But on nights like tonight, he can still remind us of what he's capable of.
LeBron James led the Lakers to a win with a final stat line of 39 points, 16 assists, and 12 rebounds. Shortly after Luka Doncic cut Los Angeles's lead in overtime down to two points with his fourth three-pointer of the game, James hit his fourth three-pointer to put the Lakers up for good with a dagger.
A historic night in Dallas
According to ESPN Stats & Info, Sunday night's game marked the first time in NBA history that two players on opposing teams recorded a 15-assist triple-double. It was also just the third time in league history that a pair of opposing teammates both recorded 30-point triple-doubles.
Watching these two superstars trade blows made for an exciting show all night long, and basketball fans will be circling December 1 on their calendars for when these two teams meet again in Los Angeles. Doncic may sit on the throne someday, but after this one, it's hard to dispute that LeBron James is still the king.