Luka Doncic Could Be the Greatest Investment the Jordan Brand Has Ever Made
The Dallas Mavericks' new superstar Luka Doncic is a sneaker-free agent no more. He landed about where you'd expect: the legendary Air Jordan brand. But was it always a foregone conclusion? It turns out, Doncic put some legitimate effort into checking out the competition.
In an era where the most recent NBA Finals star signs with New Balance, maybe anything is possible. Here's how the next great hope for the Mavs ended up signing with Air Jordan.
How Luka Doncic handled sneaker "free agency"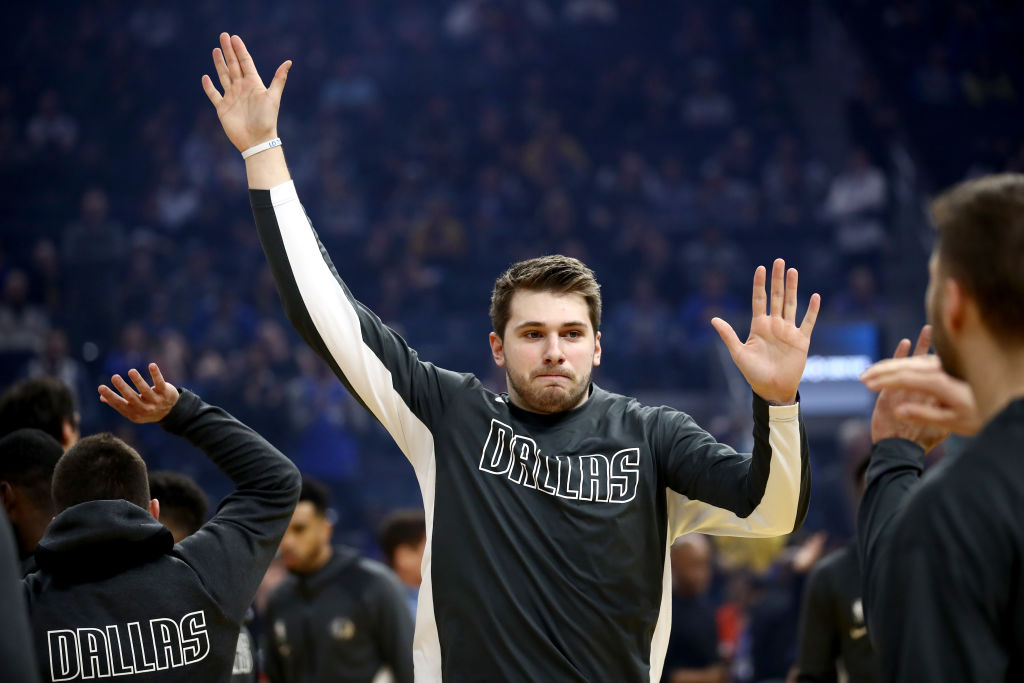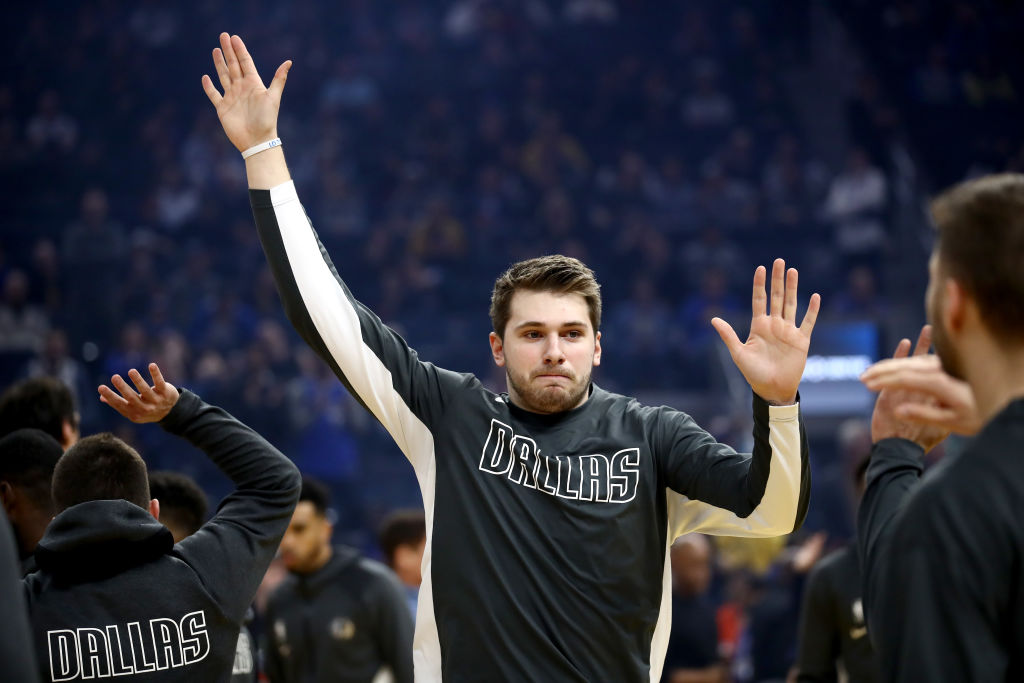 Doncic had an endorsement deal with Nike earlier this year. It expired, leaving open a 180-day window where he agreed only to negotiate with Nike brands. This period coincided with Doncic proving his rookie year wasn't a fluke. As he became a constant presence in highlights, the 20-year-old lacked an official endorsement deal.
Doncic and likely his agent kept Nike on edge. He appeared in games wearing everything from his usual Nike gear to various Jordans to Under Armor. Doncic even left a pair of Kawhi Leonard's New Balance OMN1S prominently displayed in front of his locker at one point.
After letting every single day of his endorsement free agency pass, he still gave Nike the first look. They didn't blink, putting a huge offer on the table.
Doncic's blockbuster Air Jordan deal
In the weeks leading up to Christmas, a sidelined, injured Doncic was spotted wearing one brand: Air Jordans. He mainly switched between Air Jordan Is and Air Jordan IVs during this period. The signal was pretty clear.
The day after Christmas, the Jordan brand made it official.
Doncic's excitement was clear in the press release: "For me, when I knew Jordan Brand was interested, I was really excited. It's a brand with an amazing history. The more I learned about their plans and how much they believe in me, it became an easy decision."
Neither Air Jordan nor Doncic made the terms of the deal plain aside from it being a multi-year contract. Looking at the scale of previous deals gives us a hint. The Jordan brand takes in around $3.5 billion a year. Emerging stars take in about $5-$10 million per year. Then, sales goal incentives provide the opportunity to earn even more.
The signing is a safe one. Doncic regularly draws comparisons to a murderer's row of NBA all-time greats: LeBron James, James Harden, Larry Bird and Magic Johnson. It's hard to make a case against signing a player getting compared to those names.
But Doncic in particular has an extra dimension to his marketability: a strong fanbase on the other side of the globe.
Doncic's global appeal
Doncic's two years in the NBA have already catapulted him to becoming a household name. But he made his original splash on the other side of the world. The Slovenian superstar tore up youth and semi-pro basketball in his home country.
Then he joined Real Madrid's youth basketball division in Spain. He was quickly promoted to the pro squad, where they conquered the Euro League. Doncic then led Real Madrid to the 2015 FIBA Intercontinental Cup. And won. Big for Slovenian fans; huge for Spanish fans.
Whatever the exact details of Doncic's Air Jordan partnership, one thing's for sure: His international appeal puts a finger on the scale. Michael Jordan personally thinks the global market can send the Jordan brand past the $3-$4 billion range. The Doncic signing is likely a crucial aspect of this strategy.
Follow more updates from Sportscasting on our Facebook page.