Luka Doncic Could Soon Team up With a Former All-Star Guard, as the Dallas Mavericks Look to Salvage a Somewhat Disappointing Offseason
Every team wants to improve in the offseason, and the Dallas Mavericks had high hopes for free agency this year. But so far, they have yet to make a big splash to help Luka Doncic contend for an NBA title.
They could, though, still maybe somewhat salvage things.
The Mavs recently worked out a former All-Star in Isaiah Thomas. And while he's no longer a big-time talent, the guard could still potentially be an excellent addition to a squad looking to contend in the Western Conference.
In fact, if healthy, Thomas would fill a glaring hole for Dallas this upcoming season.
The Dallas Mavericks have had somewhat of a disappointing offseason
Over the past couple of years, it appeared the Mavericks were hoping to land a big-time talent like Giannis Antetokounmpo in 2021. Antetokounmpo signed an extension with the Milwaukee Bucks, though, and many of the other big-name stars who were supposed to be free agents also signed extensions.
Dallas still had a chance to add another ball-handler like Kyle Lowry, Chris Paul, or even Spencer Dinwiddie this offseason, but none of those options panned out. Instead, the Mavs added Reggie Bullock, Sterling Brown, and Moses Brown, while also re-signing Tim Hardaway Jr. and Boban Marjanovic. 
Bullock is a nice 3-and-D player and should pair well with Luka Doncic, but he's still not someone who can create plays for the offense. He averaged 10.9 points and 1.5 assists last year. Sterling Brown and Moses Brown, on the other hand, both only scored around 8.5 points per game for their respective teams last season.
In addition to the moves above, Doncic also signed an extension with Dallas earlier this offseason (the team's best move of the summer), and the franchise switched leaders from Rick Carlisle to Jason Kidd (its most questionable).
After all these offseason transactions, though, the Mavericks still just need another ball-handler to go with Doncic and backup guard Jalen Brunson.
Maybe, Thomas can fill that role.
Isaiah Thomas worked out with the Mavericks
Shams Charania of The Athletic reported on Sept. 2 that Isaiah Thomas, Monta Ellis, and Lance Stephenson recently worked out for the Mavericks, and he added that Thomas reportedly "appeared to be in great shape." Chris Mannix of Sports Illustrated also noted that Thomas and Stephenson reportedly "impressed."
Thomas played in just three games in 2020-21 and has only appeared in 87 since 2017-18, but we all know how talented he is when healthy. He averages 18.1 points and 4.9 assists for his career and has even earned two All-Star selections. The former Celtics star also posted an MVP-worthy 28.9 points and 5.9 assists for Boston in 2016-17.
But again, health is the real question with Thomas, as he hasn't been the same since suffering a hip injury in 2017. In April, though, the guard said he's "102 percent" and feels the best he has "ever felt since before" he suffered his injury, per CBS Sports.
All in all, no one would expect Thomas to come in and completely turn the Mavericks into a contender, but he would potentially be a nice scoring threat off the bench. The Washington product would also take some pressure off Doncic in terms of bringing the ball up the court.
OK, so what about Stephenson and Ellis?
The former has always been someone who can create a spark for his team. He's also a bigger guard than Thomas, but he isn't a great shooter and doesn't facilitate particularly well. Ellis, on the other hand, was an electric scorer back in the day when he averaged 25.5 points for the Golden State Warriors in 2009-10, but he's almost 36 and hasn't played since 2016-17.
Of the three, Thomas — if healthy — is probably the Mavs' best option.
Luka Doncic could team up with another guard instead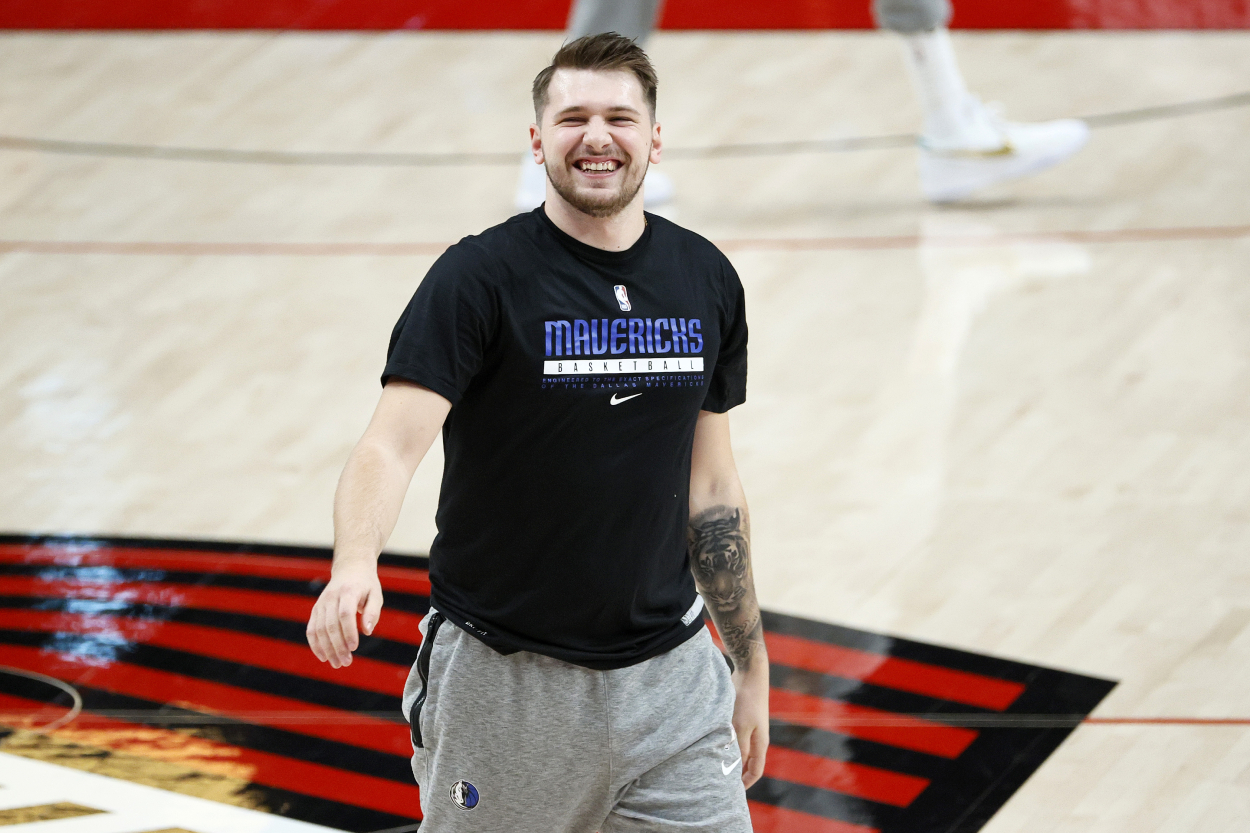 If the Mavericks decide to make just one move, none of those names mentioned above will even matter.
They need to try and sign Goran Dragic.
Dragic is currently on the Toronto Raptors, but he has been working out with Luka Doncic. Bleacher Report's Jake Fischer also recently reported that the Raptors are expected to buy his contract out, and he will then follow that up by signing with the Mavs, per Sports Illustrated.
Dragic would be a much better option than the names discussed earlier. He averaged 14.9 points and 4.8 assists in the last two seasons with the Miami Heat and led them to the NBA Finals in 2020. The guard also shot 37.3% from 3-point range last year.
No, Dragic still wouldn't be the type of name Mavs fans were hoping for, but he would immediately make them a better team and help them become a contender in the Western Conference.
It has been somewhat of a disappointing offseason so far, but the Mavericks have a chance to salvage it by signing Dragic or even Thomas. Their next move could have playoff implications.
Stats courtesy of Basketball Reference