Luka Doncic Only Needed 25 Minutes to Record His Latest Triple-Double
Luka Doncic is 20 years old. This bears repeating; one of the NBA's biggest stars is not old enough to order a beer to go with his barbecue in Dallas. With each passing game, he seems to get better and better; who knows what his upper limit might be?
In a 117-110 win over the San Antonio Spurs on November 18, Doncic joined LeBron James as just the second player in NBA history under the age of 21 to record a triple-double with 40 or more points scored. Doncic recorded a career-high 42 points, 12 assists, and 11 rebounds against the Spurs for his NBA-leading sixth triple-double of the season. And on Wednesday night against the Golden State Warriors, Luka Doncic had quite the encore.
Brilliance against the Warriors
Luka Doncic scored 22 points and had five assists and five rebounds against the Golden State Warriors on Wednesday. This would be a perfectly respectable stat line for a game, but it was actually just Doncic's stat line at the end of the first quarter. His Mavericks led 44-16 through the game's first 12 minutes.
By half-time, Doncic had scored 33 points in just 17 minutes of play as the Mavericks extended their lead to 74-38. With the game firmly in hand, Dallas only used Luka Doncic for nine minutes in the second half, which is all he needed to complete yet another triple-double. Doncic had 35 points, 11 assists, and 10 rebounds at the end of the third quarter, and with his team leading 104-68, he earned the rest of the night off.
All told, Doncic went 11-for-18 from the field with a 6-for-10 shooting night from three-point range. He hit seven of his eight free throw attempts and recorded a point differential of +45, absolutely dominating the Warriors pretty much the entire time he was on the court.
Luka Doncic is already one of the NBA's best
Did we mention that he was only 20 years old?
Luka Doncic ranks fourth in the NBA in scoring with 29.9 points per game. He ranks second in the NBA in assists with 9.4 per game, second only to LeBron James. He ranks 10th in rebounds with 10.6 per game.
In the month of November, Luka Doncic is averaging 31.9 points, 11.4 assists, and 10.5 rebounds per game.
Reigning MVP Giannis Antetokounmpo is 24 years old and currently averaging 30.3 points and 14 rebounds per game. When he was 20 years old, in his third season in the league, he was averaging 16.9 points and 7.7 rebounds per game. What kind of upwards trajectory might we see from a player like Luka Doncic, who is already this gifted at 20?
Look out for the Mavericks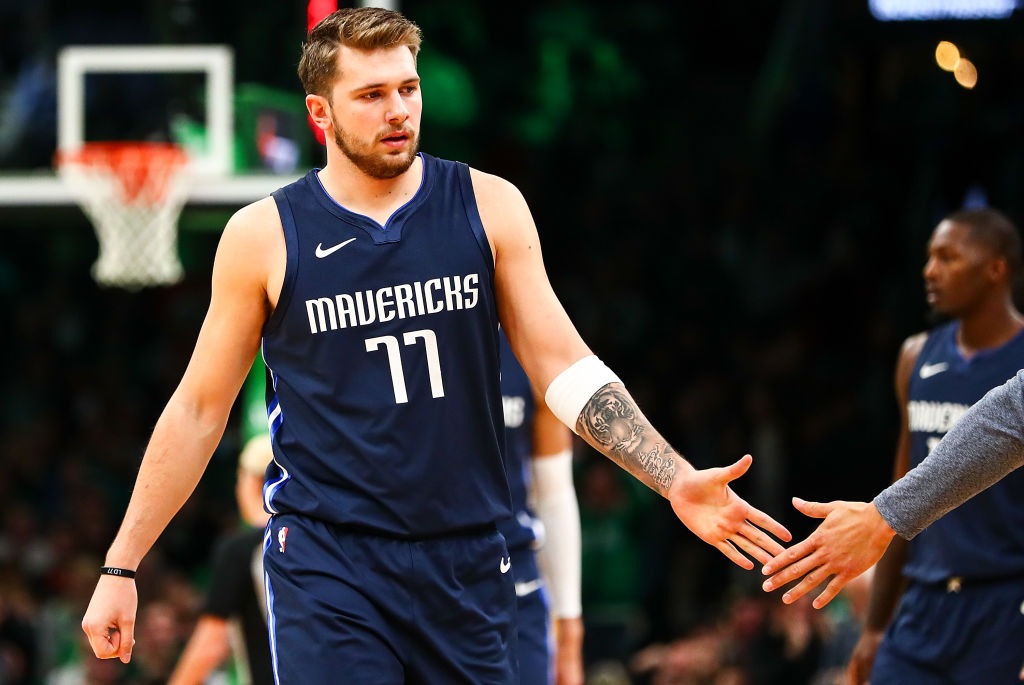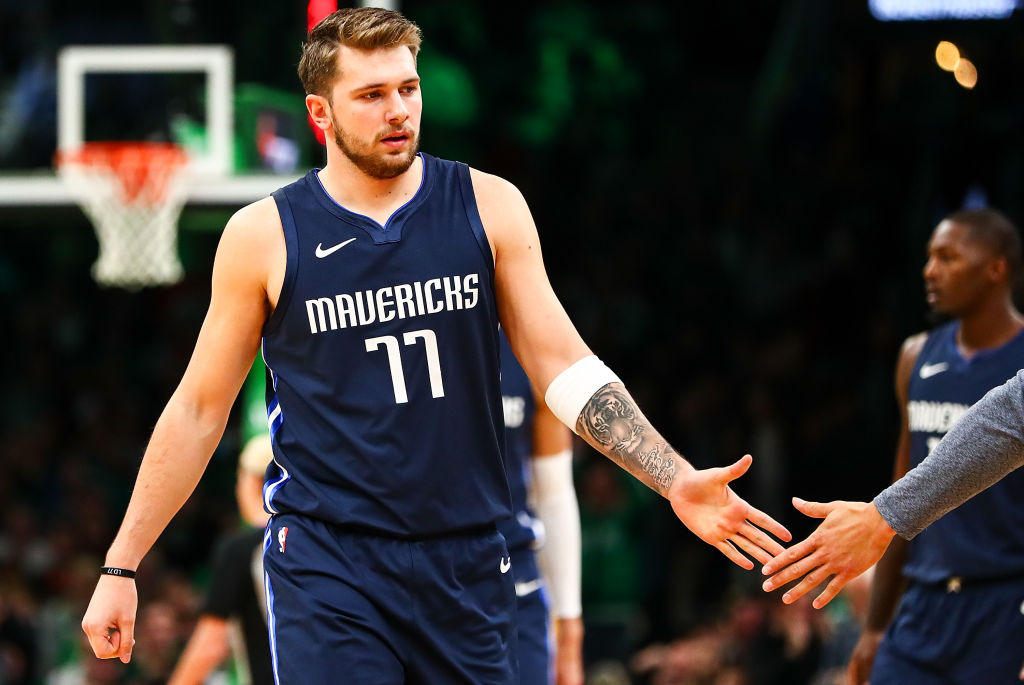 The best part about Doncic's incredible season is that it isn't all just a bunch of statistics coming in garbage time of losses. The Dallas Mavericks are holding their own in the brutal Western Conference with a 9-5 record through their first 14 games.
Dallas isn't an NBA Championship contender just yet, but they are certainly on the right path. As Kristaps Porzingis shakes off the rust of a long offseason and Doncic continues to surge, the Mavericks should be a tough out all season long; and in the very near future, they'll be a legitimate threat to win it all.
The Mavericks struck gold when they traded for Dirk Nowitzki in the 1998 NBA Draft. Twenty years later, they traded for Luka Doncic in the 2018 NBA Draft, and the gold rush is back again.