Luka Doncic Puts Together Historically Dominant Olympic Debut
Luka Doncic and the Slovenian men's basketball team had cause for celebration regardless of the outcome of Monday's game against Argentina in Olympic group play.
See, Doncic was leading a Slovenian men's basketball team competing in its first-ever Olympics. Slovenia won one of the four Olympic Qualifying tournaments to earn its spot in the games. The experience alone surely was a special moment for Slovenian players.
Yet, Doncic ensured the moment would be more than special. It would be legendary.
Luka Doncic made history in his first-ever Olympic contest
Men's basketball has had its share of stunners at the start of the 2020 Tokyo Olympics.
Team USA entered the tournament as the likely favorite despite a pair of exhibition losses and some physical setbacks. However, the Americans were stunned by France in their opener.
Doncic had another shocker in store on Monday morning while most American basketball fans were nestled in their beds. He scored 48 points in a win over Argentina, the highest scoring mark by any NBA player in an Olympic game. It was the second-highest scoring game in Olympic history, behind only Oscar Schmidt's 55 points in 1988.
Leave it to Luka to open his Olympic resume with a "Bang," as Mike Breen might say. He shot an efficient 18-for-29 from the field while also tallying 11 rebounds, five assists, and three blocks for the contest.
It was the sort of performance Dallas Mavericks fans have seen before. Yet, it was all the more impressive because it came in Doncic's Olympic debut.
The Argentinians gushed about Doncic after the game
The members of the Argentinian national team were hardly salty in defeat. On the contrary, they lauded Doncic's brilliance. Argentina's head coach, Sergio Hernandez, called Doncic the best basketball player on the planet.
"For me, I said this two years ago: He is the best player in the world, including the NBA," Hernandez said, via ESPN. "And if there was any doubt in my mind, there is no doubt anymore. He is the best player in the world."
Luis Scola is a 10-year NBA veteran who has played against the likes of Kobe Bryant. Yet, Doncic's performance even left Scola in awe.
"He was too good obviously," Scola said, via ESPN. "I mean, he was unbelievable."
Argentinian standout and San Antonio Spurs legend Manu Ginobili has tasted Olympic gold before. He was a member of the 2004 team that earned the top spot on the podium in Athens. Still, Ginobili could only watch as Doncic put together what he called basketball "mastery."
Doncic has left plenty of mouths agape throughout the course of his professional basketball career, but this was a particularly notable performance.
Doncic maintains the same, steely mindset on the international stage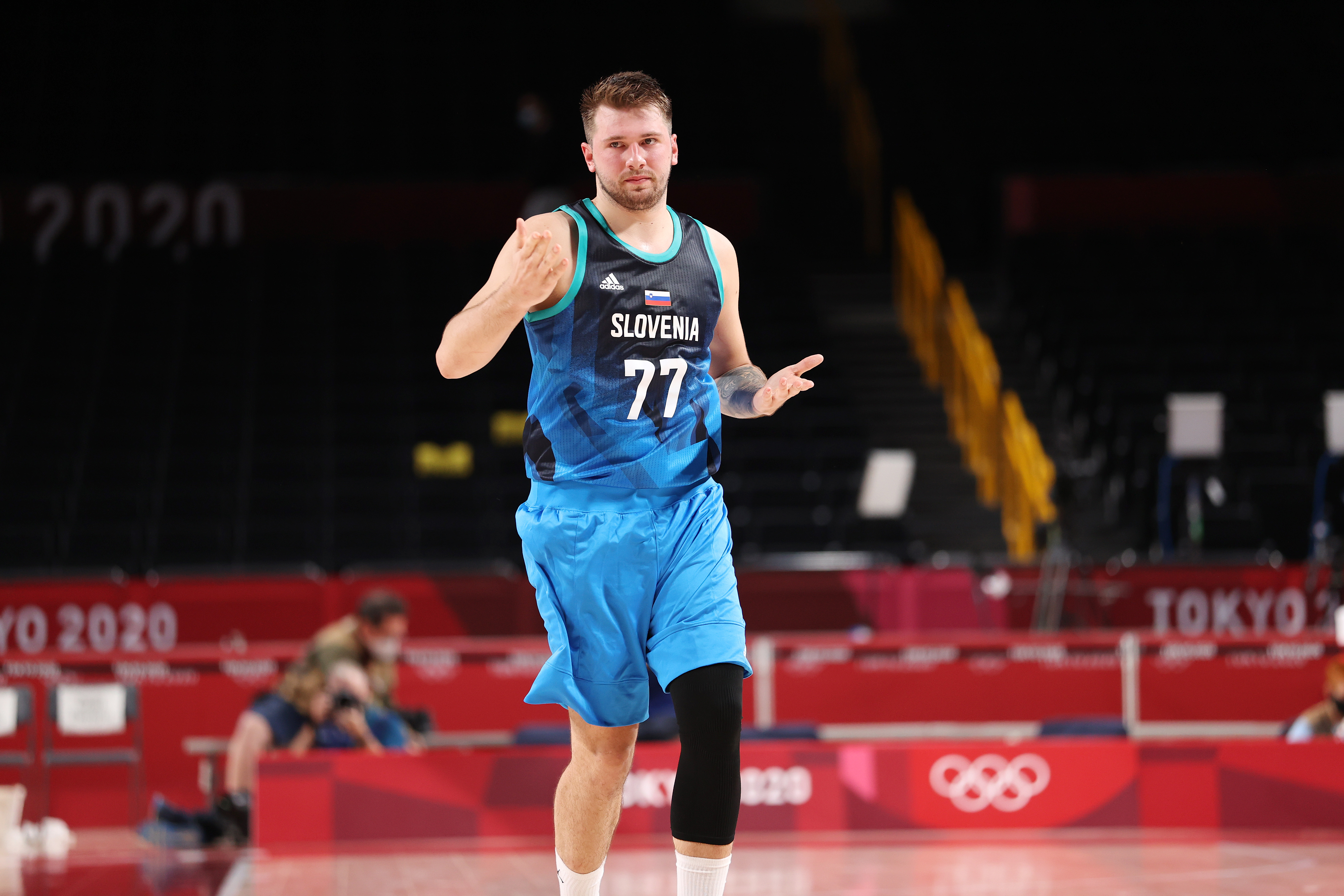 Doncic had a shot at the Olympic record, but he checked out of the game with time still left on the clock and the game well in hand. Needless to say, Doncic could care less about records. He only cares about the result.
"I don't care about records," Doncic said after the game, via ESPN. "We got a win and that's what we came here for."
Indeed, Slovenia did get a win. With Doncic leading the way, it's worth wondering whether they can win the gold medal.
For all their talent, Team USA has looked utterly dysfunctional at times. Maybe Doncic's singular and individual brilliance is actually the best option for a Slovenian national team devoid of that talent.
Regardless, Doncic continued his knack for putting together spectacular performances on the biggest stages. It's sometimes easy to forget he's only 22 years old.