Luka Doncic's Agent Thinks He Knows the Clever Moves Mark Cuban Is Making
Most NBA fans can only name a handful of owners, mostly infamous figures like the New York Knicks' James Dolan. Dallas Mavericks owner Mark Cuban is also near the top of the list, but for entirely different reasons. Unlike the shadowy billionaires that leave their executives to do the talking, Cuban is a bona fide celebrity. A celebrity with a historic NBA Finals win against the LeBron James-era Miami Heat to bolster his resume.
That win implied to the public, and even the most cynical NBA fans, that maybe the boisterous billionaire was more than the guy from Shark Tank. Much of that era centered on Hall of Fame shoe-in Dirk Nowitzki's heroics. But once Nowitzki faded, and eventually retired, a different narrative formed around Cuban — one of a cheap owner not willing to put the cash up to win it all. A narrative that Luka Doncic has quickly put to the test.
What Luka Doncic's agent thinks about Mark Cuban's long-term planning
There's a case to be made that without Nowitzki, Cuban's supposed magic touch faded. SB Nation wrote up their post-2011 doldrums as going from "world champions to the team nobody wanted to join." The team that took down the Miami Heat's big three found itself stripped for parts as Cuban pursued big free agents.
Said free agents mostly weren't interested in what was on offer. They wanted to play with a rock-solid core of reliable players, not a fading Nowitzki and a rotating cast of unknowns. It wasn't until Cuban drafted Luka Doncic, and acquired former Knicks star Kristaps Porzingis, that the Mavs seemed ready to make a real play for another ring.
Doncic's agent Bill Duffy told Bleacher Report that he thinks this was all part of Cuban's long-term plans. "He'll unload the wallet when he knows he has the right pieces," Duffy said. "He's been renting. He's wanted to buy, but he's been waiting. And when he buys, he will buy big."
How Luka Doncic and Kristaps Porzingis flipped the narrative on Cuban's ownership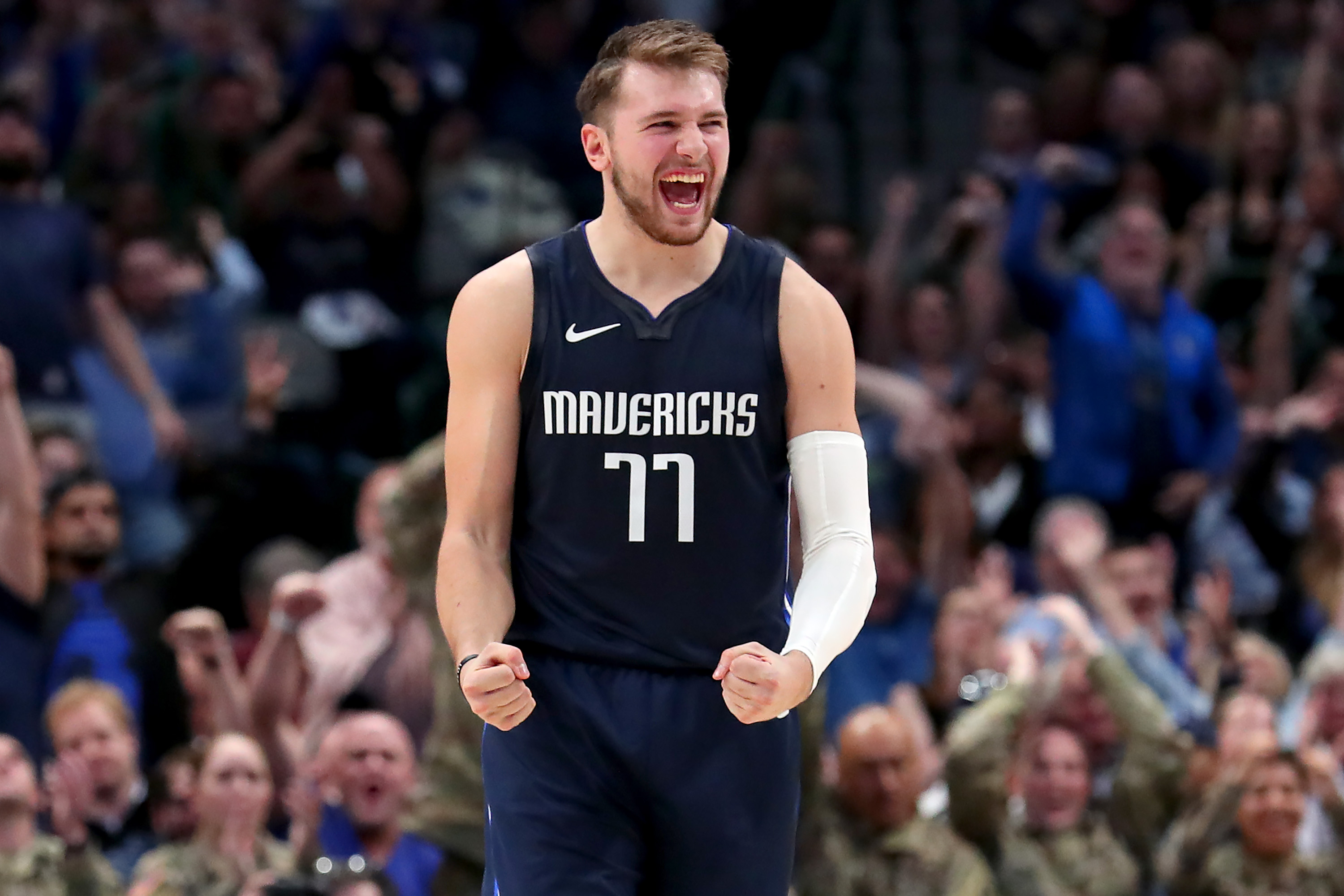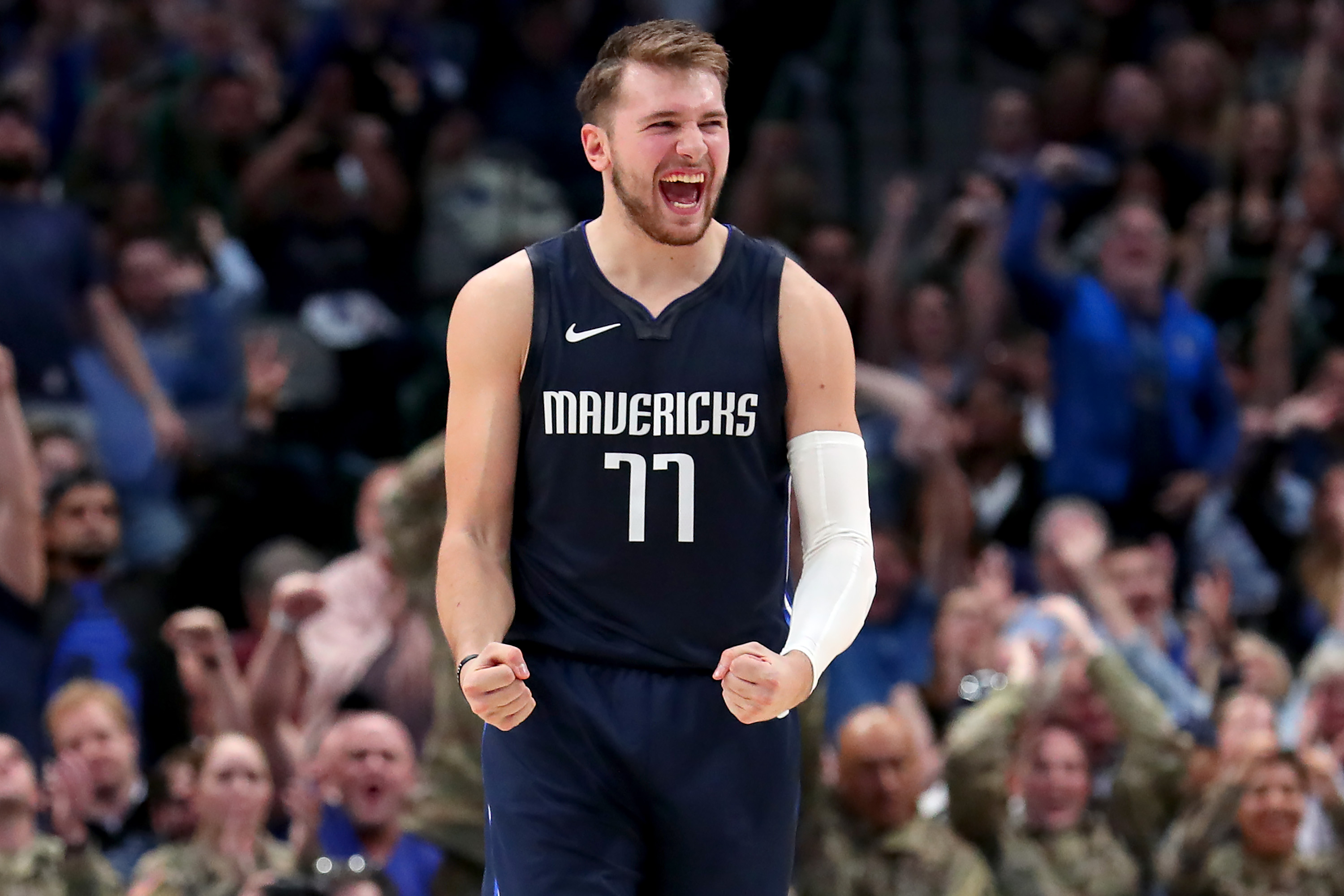 2020 was supposed to be a transitional year, where Doncic grew into his projected superstar status. Porzingis, as long as he stays healthy, was also going to raise the squad's threat level. This was meant to be the beginning of something special.
Instead, it feels more like the Mavericks solidified into playoff threat mode before our eyes. Their season opener win over the Washington Wizards revealed the two stars looking like they'd been together for years.
Worries over Porzingis' torn ACL dissipated, and the legend of Doncic's superstardom erupted. Years of Cuban experimenting with random free agents suddenly looked different. His draft pick and his splashy acquisition seemed perfectly in sync.
The Mavericks have a legitimate chance to advance past the first round in 2020
The Mavericks weren't supposed to be this good in 2020. The problem, seen coming from afar, was the Los Angeles Clippers. The notably stacked Western Conference would likely see the two squads clash in the first round. The Clippers were the easy favorite in such a matchup.
Well, it happened. And while the first game went to the Clippers, it was seen almost as a robbery by many. Yahoo! Sports reports that notable figures like LeBron James, Patrick Mahomes, and Nowitzki thought Porzingis' ejection in that game was a farce. The 118-110 loss could've very well gone the other way had officials not come down so hard on Porzingis for relatively mild technical.
Then, in the second game, the Mavericks proved beyond all doubt that they could handle the Clippers. Doncic racked up fouls this time around, limiting his use. Luckily, Porzingis stepped up, dropping in 23 points to seal up the win.
In this game, the Mavericks didn't appear to be scrambling to steal a win. They looked like the better team. After Doncic's incredible game-winning shot in game 4, the series is tied. The Mavericks have a real chance for the upset. Maybe Doncic's agent has the right read on Cuban, after all.