Luke Fickell: Ranking 5 NFL Teams That Must Reach out to Cincinnati's Star Coach
After beating the Houston Cougars in the American Athletic Conference Championship Game, head coach Luke Fickell has his Cincinnati Bearcats on the cusp of greatness.
The undefeated Bearcats are AAC champions, but a much bigger prize is in sight. Ranked No. 4 in the latest College Football Playoff rankings, Fickell has the Bearcats in the College Football Playoff. They're the first non-Power 5 team to qualify for the playoffs and a chance at a national championship.
Fickell is a big name right now, and he is on the radar of NFL teams looking to make a change at head coach. Should he choose to listen to overtures from the NFL, these five teams should be at the front of the line.
5. Denver Broncos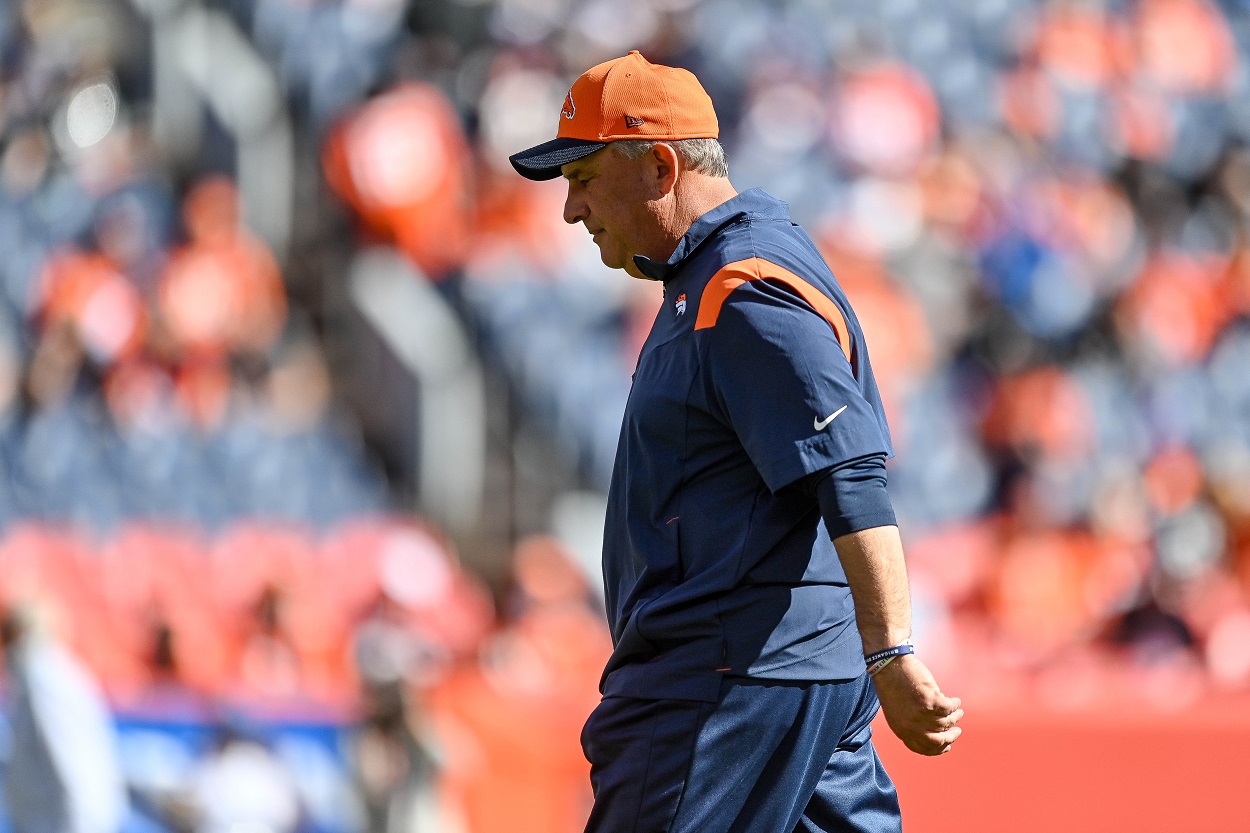 The Denver Broncos haven't really done much in the Vic Fangio era. Known as an elite defensive coordinator, Denver hired him after watching him lead some very impressive defenses for the Bears.
Fangio has been underwhelming in three seasons in Denver. The Broncos are currently still in the playoff hunt, but they're looking up at the Chargers and Chiefs in the AFC West. If Fangio can't quickly get his team on a hot streak, there's a chance he secures his third-straight losing season with the playoffs once again being elusive.
Fickell is 48-14 in five seasons at Cincinnati. Who would blame Denver for wanting to see if he'd be a better option?
4. Houston Texans
The Houston Texans are currently one of the worst organizations in the NFL. Is David Culley really the guy expected to turn that around?
On the one hand, he has a ton of experience as an assistant in the NFL. He's been coaching in the league since 1994 and has strong ties to Andy Reid, both from their shared time in Philadelphia and Kansas City.
On the other hand, Culley, at 65, became the oldest ever first-time NFL head coach this season. In a league that's trending younger and more innovative at the head coaching position, the Texans are bucking the trend and have a 2-9 record to show for it. Fickell is 48, so he's not a young buck like Sean McVay or Matt LaFleur, but he's also not over 60.
Houston even dropped a game to the lowly Jets, proving that Culley's lifetime worth of experience can't be worth that much.
3. Jacksonville Jaguars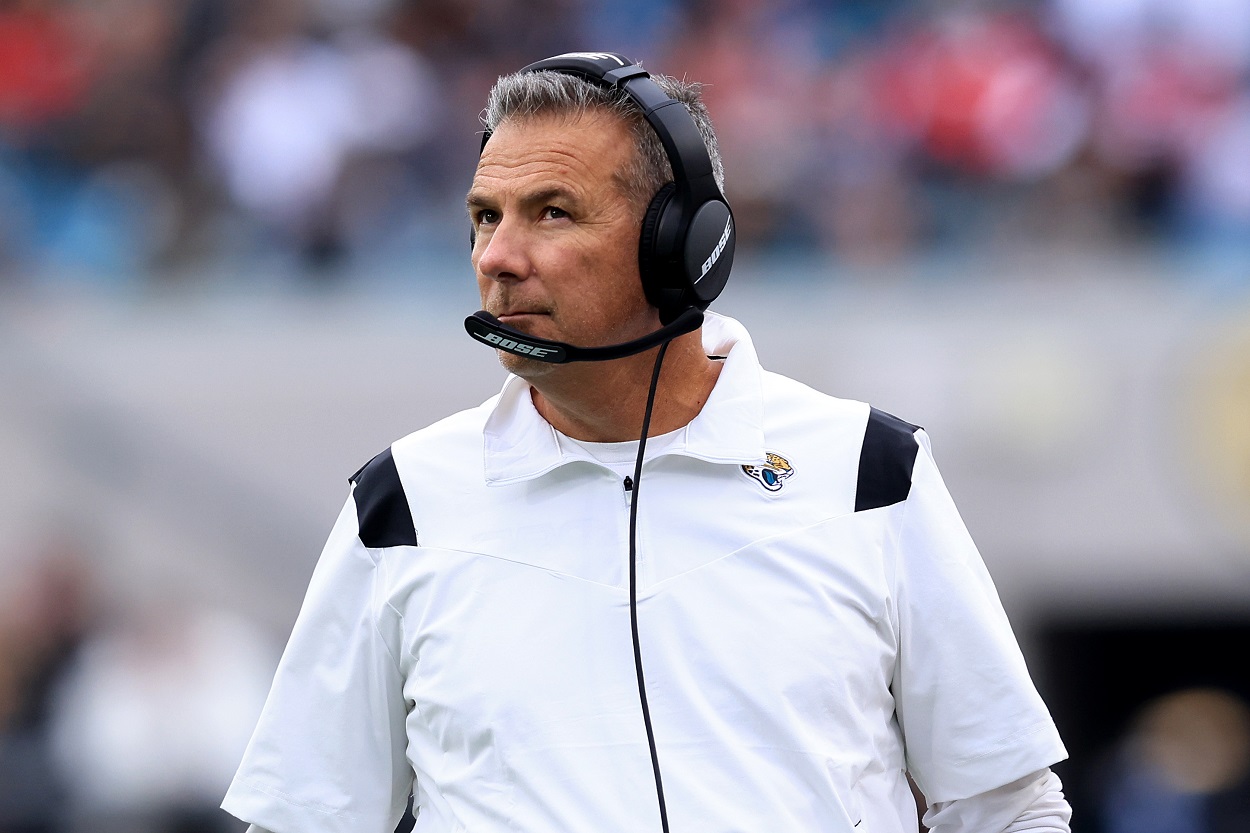 Urban Meyer is simply over his head as a coach in the NFL. From his off-field drama to the fact that his wide receivers aren't running the right routes midway through the season, it seems like Meyer is a failed experiment, even in year one.
Of course, the Jacksonville Jaguars would be taking the same risk with Fickell, hiring a successful college and hoping that they can cut it in the NFL, but there are a few key differences. Meyer had never even sniffed the NFL over his illustrious career. Fickell, a former player, did sign as an undrafted free agent with the New Orleans Saints baclk in the day. He had a cup of coffee in the league, but it's something.
There's also the fact that Meyer is known to be flakey. Heck, Jacksonville may not even have to fire him. If there's a better opportunity out there, Meyer's liable to bolt for it.
Fickell would be a boring hire perhaps, but boring would be good after Meyer.
2. Detroit Lions
Speaking of failed experiments, can't the same thing be said about Dan Campbell and the Detroit Lions?
The Lions weren't expected to be good this season, but the fact that they're this bad has to be concerning to Detroit's front office. Campbell hasn't gotten any traction in his first season as a head coach. The only positive to come out of this season for Detroit is that they didn't lose to the Steelers; they simply came away with a tie. That's better than another loss, so there's that.
Unbelievably, another 0-16 season is staring Detroit square in the face, and Campbell already seems to be struggling with the pressure of changing the culture.
From breaking down in a post-game press conference to taking over play-calling duties from a veteran play-caller, Anthony Lynn, despite having zero play-calling experience himself. Campbell has been a disaster.
Even after one season, a fresh start could be warranted in Detroit.
1. Chicago Bears
Matt Nagy is already a goner in Chicago, whether or not he knows it.
Reports surfaced that the Chicago Bears were going to fire Nagy after the Thanksgiving game in Detroit, no matter the results. Those reports have been proven false, but the fact that they're out there, to begin with, suggests the end is near for Nagy.
From botching the development of Mitch Trubisky to potentially ruining the rookie season of new franchise quarterback Justin Fields, Nagy has proven over the past few seasons that he's not the offensive genius he was billed as coming out of Kansas City.
Fickell makes sense for Chicago. From his time at Ohio State to the run at Cincinnati, he's a midwest guy through and through.
He's certainly worth the call for a franchise desperate to finally find the right head coach.
Will Luke Fickell leave for the NFL?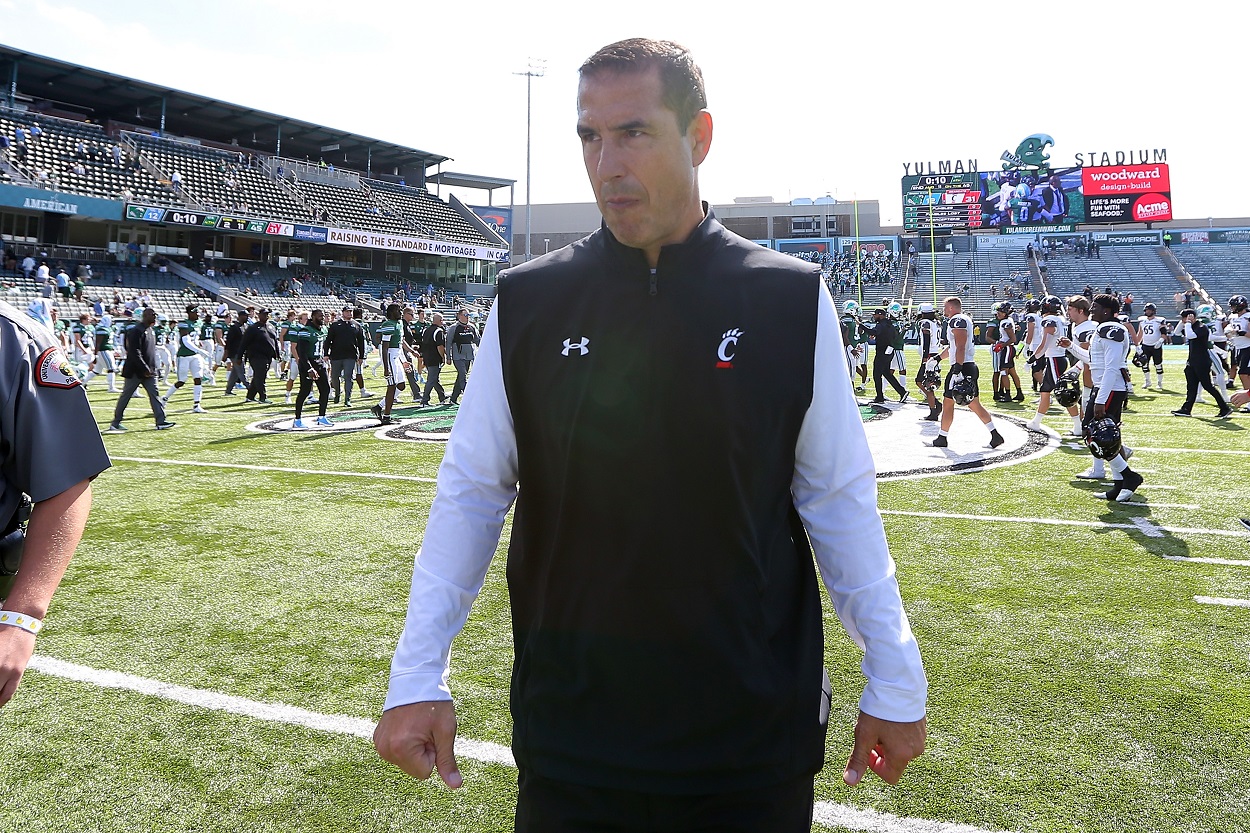 With the Bearcats in the CFP, Tom Pelissero of NFL.com is reporting that Fickell is on the radar with NFL teams, and he has been even since before this great season for Cincinnati.
"The Detroit Lions quietly spoke with Fickell about their head coaching vacancy last year before they hired Dan Campbell, sources say, and the expectation within the league is Fickell will be in the mix for NFL jobs again in the upcoming hiring cycle, if he's interested," Pelissero reported.
If he's interested is the key phrase in that report, and that still remains to be seen. Don't expect Fickell to comment on it with his team still in reach of greatness this season, but one has to imagine when the NFL calls, any talented coach will pick up the phone.
Stats courtesy of ESPN and Pro Football Reference.