Luke Kuechly's Days as a Player Appear to Be Over
Former Carolina Panthers linebacker Luke Kuechly's biggest asset was his leadership on the field. He was a great athlete, to be sure, but his defensive reads were something to behold. He elevated not just his own play, but the results of the entire Panthers defense.
That's why his sudden retirement announcement earlier this year took fans off guard. Did Kuechly just need a break, like Rob Gronkowski? Or would he step away from the NFL for good, like Andrew Luck? Sadly, it seems his playing days are done. But he's won't walk away from the game entirely.
Luke Kuechly's defensive dominance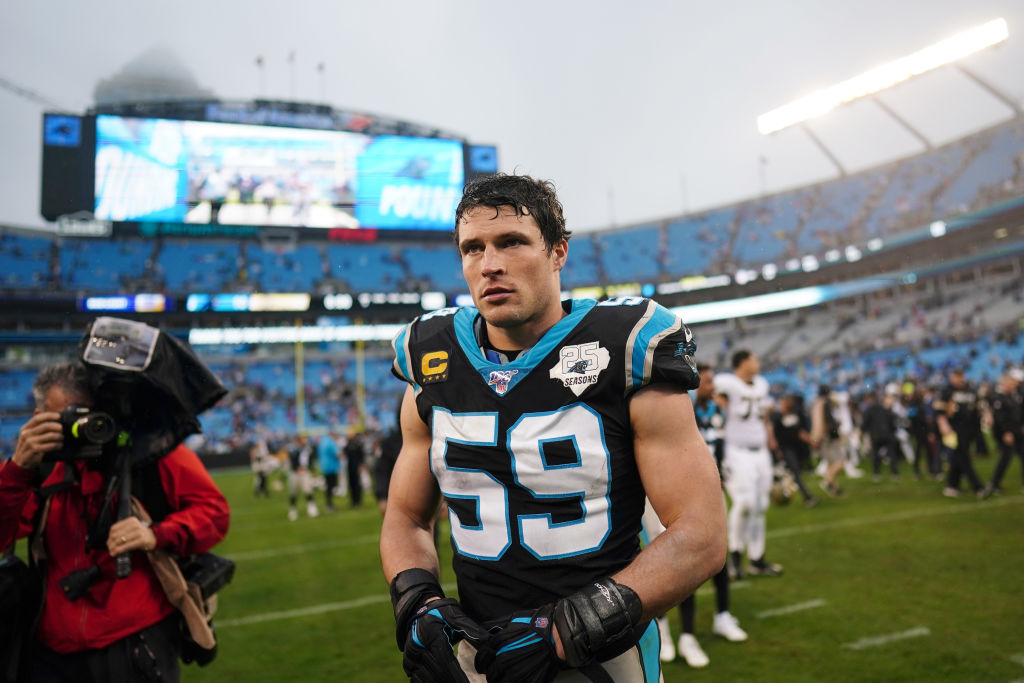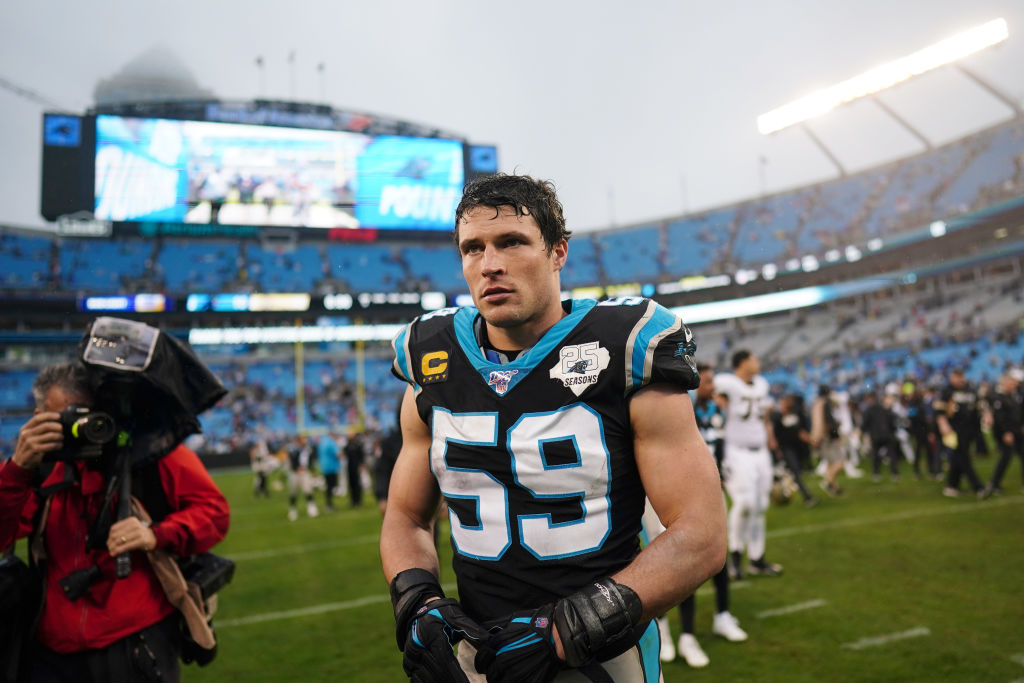 This seven-time Pro Bowler didn't give himself much time to decline. The wear-and-tear of life as a LB did not manifest quickly, and certainly didn't complete its cycle to the point that Kuechly washed out. He left the NFL on his own terms, at least in part due to the increased risk of adding to the three concussions he has already experienced.
Kuechly served as a team captain seven times in his eight years in the NFL. He regularly called out defensive options in real-time to his teammates, reacting to the opposing team's formations. He knew a tell when he saw it, leading some teammates to describe his reads with a sense of awe.
Former Panthers coach Ron Rivera spelled it out to WBTV. "The way he did things, the way he prepared, the way he studied, the way he practiced, the way he played and the way he handled himself off the field," Rivera said. "That was about as impressive as anything I've seen."
Is Kuechly Hall of Fame material?
Certainly, Panthers players will miss having Kuechly on their side. His opponents throughout the league expressed their dismay at the game losing one of the contemporary greats. But how does he stack up against the best of all time? Is Kuechly Hall of Fame material?
The numbers say, yeah, he likely is. Take a look at his official NFL stat page: 1,092 tackles, putting him at the number one spot in the NFL from 2012-2019.  Number one in interceptions during his run as well, with 18 — incredible for a LB. And, of course, he got the Defensive Player of the Year honors in 2013.
These are Hall of Fame numbers. His sterling reputation among his teammates, and the respect earned from his opposition, bolsters his case. NFL Network reporter Mike Garafolo insists that Kuechly deserves the honors.
"This is a guy who didn't even have cable in his first years [in the NFL] because he didn't want it to interfere with his film study," Garafolo said in an interview shortly after Kuechly's retirement announcement. "One of his coaches said he was the perfect player. He will be missed."
What's next for Kuechly?
Kuechly's absence is the NFL's loss. Fortunately, it will also be the NFL's gain. The Panthers recognized the special person they were blessed with, and made a push to get him back on board. He'll first get his feet wet as an advance scout for the organization, reports ESPN.
It's a position that will leverage Kuechly's talents on the gridiron fairly smoothly as a front office figure. According to USA Today, he'll spend the week before games gathering intel, arranging the data, and presenting it to the coaching staff. It's a common way into both the administrative and coaching sides of an NFL organization.
The former LB will have the opportunity to find his strengths in this role, and petition for further advancement based on what works. Panthers fans gave a wistful goodbye to Kuechly. Just six months later, they happily welcomed him right back in the fold.