How Luke Walton Is Bringing 'Showtime' Back to Los Angeles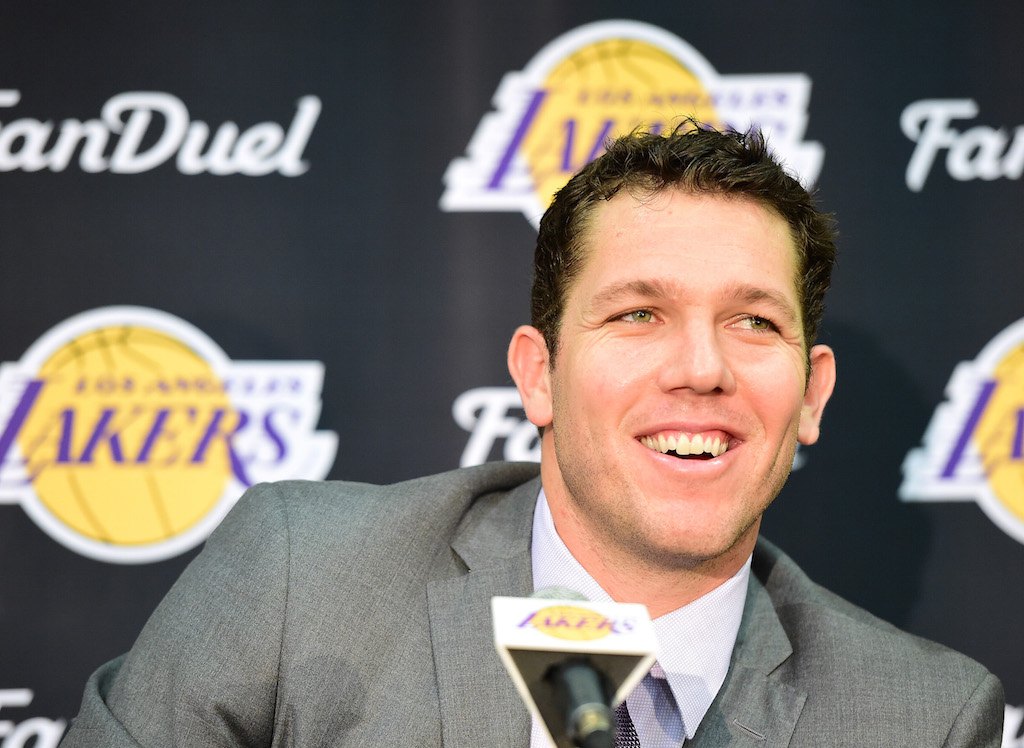 You'll have to forgive us for not expecting much from the Los Angeles Lakers coming into the 2016–17 NBA season. The fact is, it's hard to justify placing your faith in a team that won just 17 games the year before and hasn't won more than 27 games in each of the last three seasons. As far as we were concerned, banking on the Los Angeles Lakers to do much of anything, let along compete for a title, was a fool's errand. And the last thing we want to be is a fool.
Still, we're not afraid to admit when we've made a mistake and been too quick to judge. The ability to do so, in our opinion, is the ultimate sign of growth. And "grow" is actually what these Lakers seem to be doing this season.
Los Angeles's favorite basketball team is far from ready to challenge for NBA supremacy; that much is clear to anyone who's watched them play. Yet, the Lakers are definitely heading in the right direction. In fact, they're even starting to bring some "Showtime" back to the city of Los Angeles. So, while we're not afraid to give the players their proper due, this shift in mentality has a lot to do with a change in the organization's culture. For that, we need not look any further than first-year head coach Luke Walton.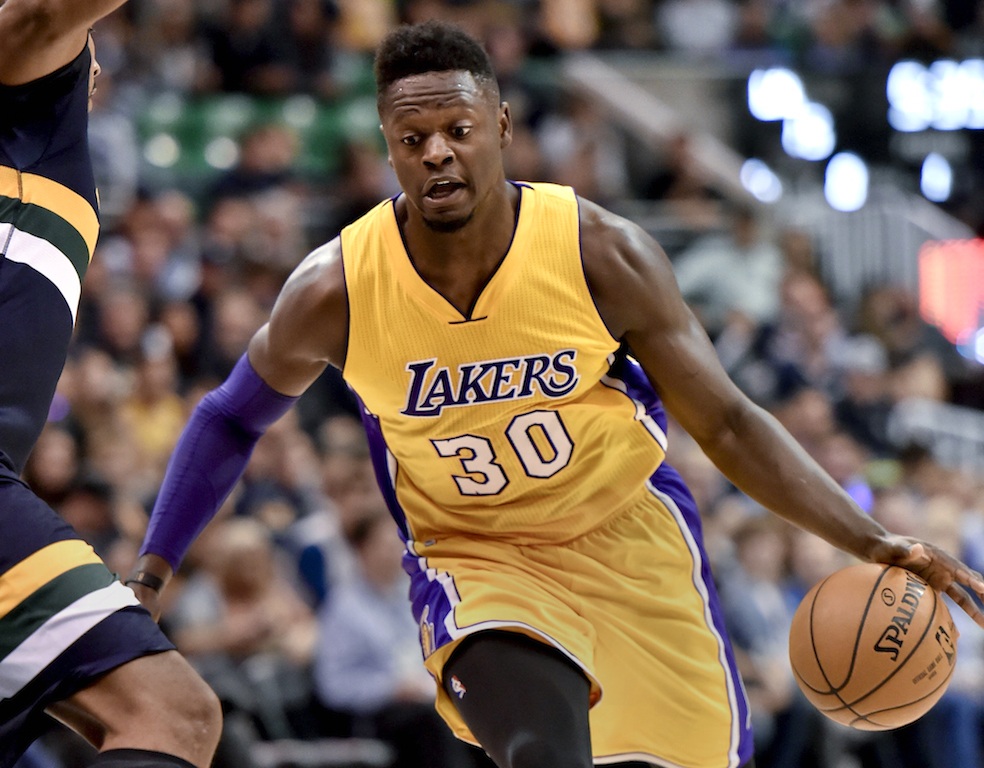 Don't expect anyone to throw a parade for these Los Angeles Lakers. Not yet, anyways. Despite putting up 108.6 points per game (fourth of 30), this group is 4-4 and remains lackluster on the defensive end. But, unlike previous seasons, this team under Walton is playing with actual joy; a genuine "love" for the game (see the "I love basketball!" chants from a one, Metta World Peace). Most importantly, however, as Walton himself noted following a stunning 117-97 victory over the Golden State Warriors, the Lakers are having fun:
They're in there laughing, having fun, and that's the way you should feel like when you put that much effort into something. That's why it's so much fun at the end of the day, because it wasn't easy and guys are dead tired in there.
As much fun as winning is, the worst thing that can happen to a young team is to get complacent. Fortunately for Los Angeles Lakers fans, this group is not satisfied. Not by a long shot.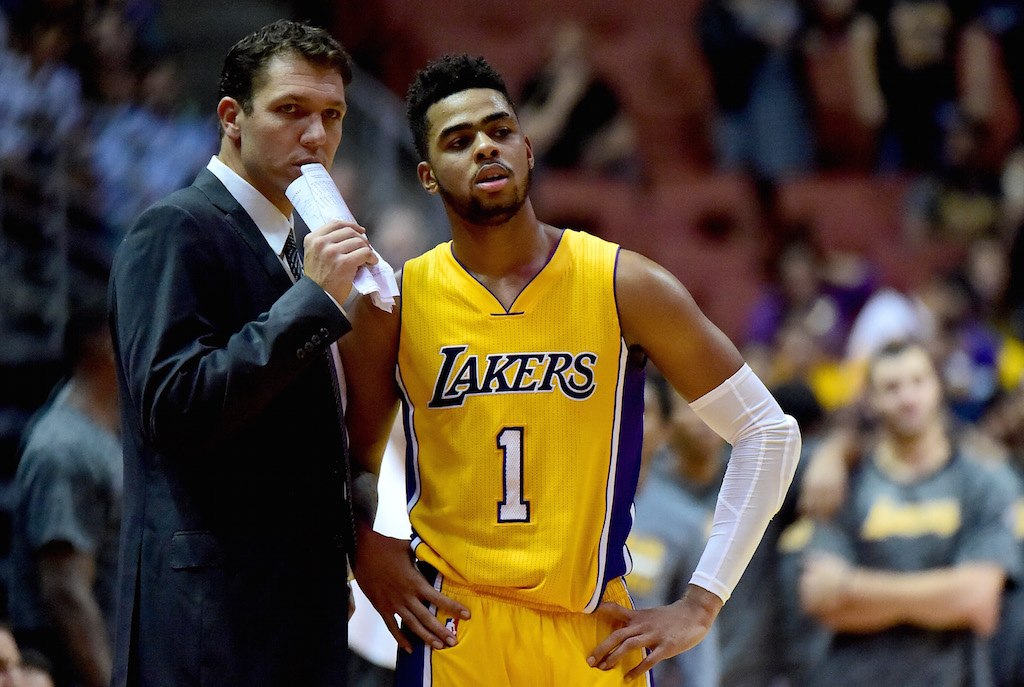 Of all the Lakers making strides this season (and granted, it's still early), none are more impressive than third-year power forward Julius Randle. In a little over 28 minutes per game, the former Kentucky standout is shooting 58.8% from the field, putting up 14.5 point per game, and averaging 8.1 rebounds and 2.4 assists per contest. He's proving more than capable of stuffing the stat sheet, but he's also developing into quite the leader. That is exactly the kind of player the Lakers need moving forward.
After the Lakers defeated the Warriors, Randle was quick to note that while it was a satisfying victory, the team hasn't accomplished anything yet: "It's a good start for us, and it's a great win for us. It shows how good we can be, but we've got to continue to build on it."
This sort of mentality was not part of the Lakers's make-up last season. But, as Randle also pointed out: "This year, compared to last year, I feel like we are playing for something." If you ask us, it's more like someone.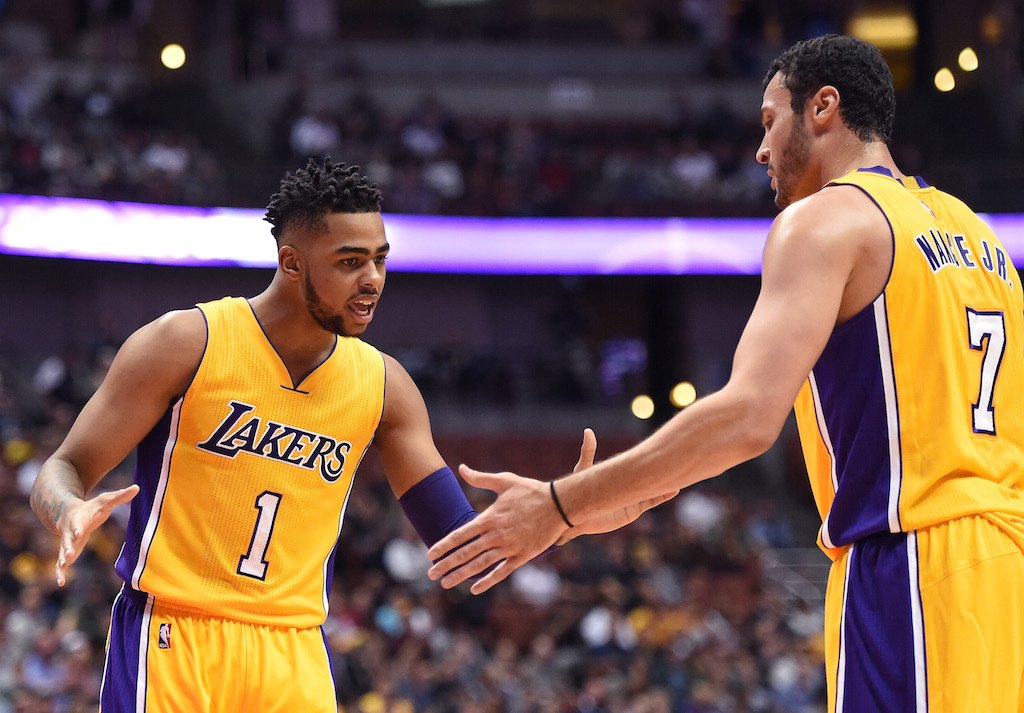 The Los Angeles Lakers are young and have a long way to go before they compete for anything of substance. Yet, with Walton on the sidelines, there's plenty of reasons to be optimistic. He's instilling the same mindset — and playing style — that's made the Golden State Warriors so successful. He's entrusting Los Angeles' talented young core to be themselves. Best of all, he's helping the Lakers love the game of basketball again. Said veteran guard Lou Williams:
I think we are all starting to trust each other, and starting to understand that in order for us to win the game, we have to share the ball, and we have to give the ball to the open guy. We are just playing. We are having a lot of fun. And it's working out for us.
The Lakers' front office hoped for this when it hired Walton this past offseason. The team isn't yet ready to compete for championships, but it's heading in the right direction — and that's a start.
Statistics courtesy of Basketball-Reference and ESPN.