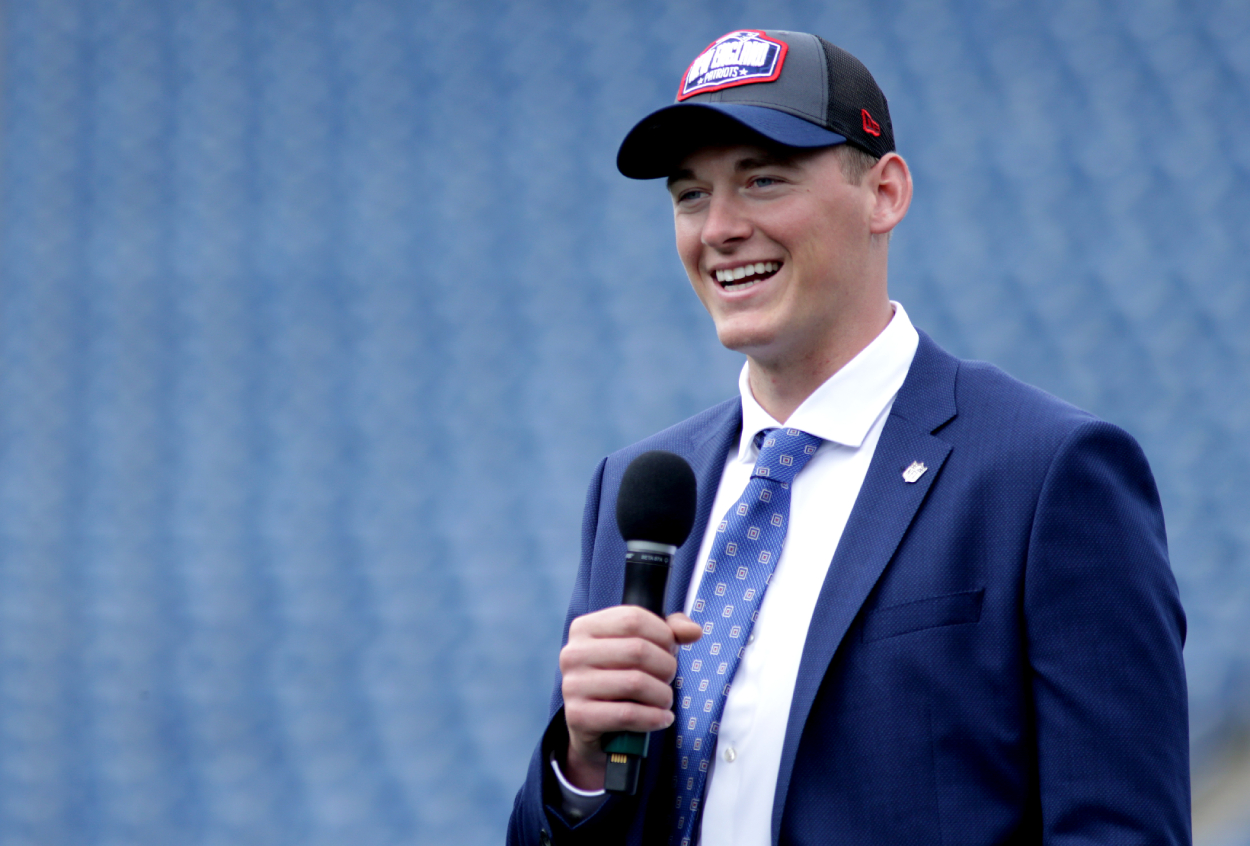 Mac Jones Feels Right at Home With the New England Patriots, Even With His Cheesy New Nickname
Mac Jones got some help and a new nickname from veteran quarterback Cam Newton.
While there might be some serious quarterback competition with the New England Patriots, there's definitely no animosity. Veteran Cam Newton is expected to be the starter Week 1, but Mac Jones was the team's first-round pick and could apply some pressure with a strong camp. Despite the competition, Jones said Newton has been nothing but a big help in camp and even has supplied the rookie with a new nickname.
Cam Newton, Mac Jones among four quarterbacks in Patriots camp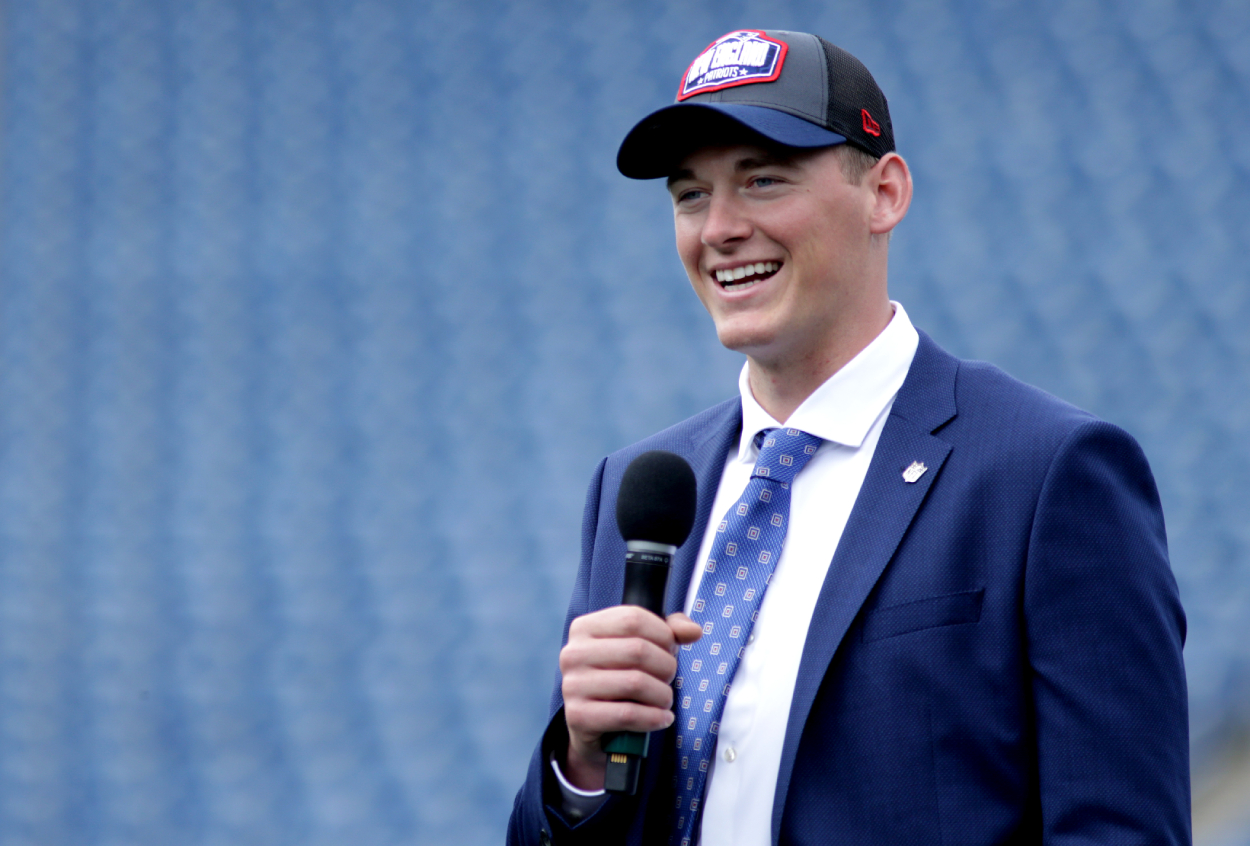 Jones is the baby of the four quarterbacks in Patriots camp. Jones and Newton are joined by veteran Brian Hoyer and third-year player Jarrett Stidham. Stidham appeared to have the fast track to the starting job a year ago before Newton signed.
Gone was Tom Brady after 20 years in New England. Newton was brought in to push Stidham and provide veteran leadership. The former NFL MVP won the starting job and was off to a promising start before COVID-19 struck.
Newton was 2-1 before testing positive and then it went downhill. He missed a game at Kansas City and that was the start of a four-game skid. New England suffered its first losing season since 2000. The offense was anemic with Newton throwing eight touchdown passes in 15 games. The Patriots drafted Jones with the 15th overall pick, hoping to secure their quarterback of the future.
Mac Jones feeling right at home with the Patriots
It's not always easy to be the new guy, especially when you're trying to take a job from someone else. Jones has been lucky to have three other quarterbacks who are willing to help out.
Jones said Newton has been great to work with. He said Stidham and Hoyer are providing some big help in the film room. He's in a position to succeed because it's been teamwork at its finest in New England.
"We're just coming in every day — there's four guys in total and I am the rookie, so I am just learning from them," Jones said, according to WEEI. "They have all been very nice to me, treated me well and I am just trying to help them out as much as I can, too.
"Whatever I can do. We're all in this together, so it's not like — there's competition, but I don't want to have a misconstrued word there, like it's bad competition or it's unhealthy. We're all close and we're all going to get better together. That is what we're going to do."
Newton playing role of mentor to Jones and even gave him a new nickname
Newton has been sidelined with a hand injury, but that doesn't mean he isn't contributing. Jones said he is learning a lot from the former Carolina Panthers star.
"He's done an awesome job being a good mentor," Jones said of Newton. "He brings great energy. Brian and Jarrett have done a good job helping me in the film room. All three of them, just watch their reps and learn as much as I can."
Newton has had a habit of giving teammates nicknames, and Jones is no different.
"He calls me Mac n' cheese, so I've got my nickname," Jones said.
Newton is doing a heck of a job prepping the rookie. His nickname game, however, needs a little bit of work.