'Madden 17' Ratings: 11 NFL Players Who Should Be Pissed Off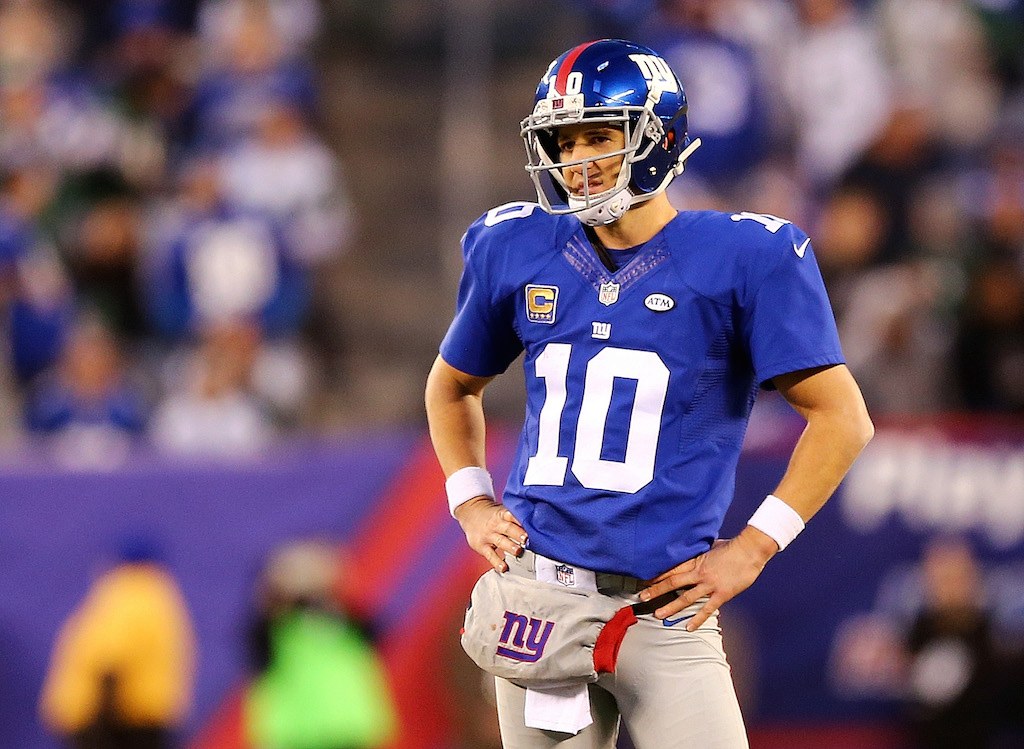 On the outside, it doesn't seem like NFL players should have anything to complain about. Sure, some of these individuals should probably get paid more, but they're still making a ton of money to play a game that most of them would play for free. That's a fact. Yet, in a world where ego and pride are front and center at all times, everything is a competition. As crazy as this may sound, that especially holds true for Madden ratings.
Although these video game marks have no real bearing on the actual talent of an NFL player, it's a pride thing in the end. No one, especially pro football players, wants to feel like they're not getting their proper due. While we think it's ridiculous to overreact to these ratings, we can't help but be entertained. So, we figured there was only one thing left to do: Stir the pot. For all the quality Madden 17 ratings handed out, many players definitely got shortchanged. If you ask us, these 11 NFL players should be absolutely pissed about their Madden 17 ratings.
1. Philip Rivers, QB, San Diego Chargers
Overall rating: 84
Philip Rivers may not have gone to the Pro Bowl in 2015, but that doesn't mean he didn't put together a solid season. At 34 years old, the San Diego Chargers quarterback had 437 completions (best in the NFL) and completed 66.1% of his passes for 4,702 passing yards, 29 touchdowns and 13 interceptions. Perhaps we like Rivers more than most, but we think he deserves better than an overall rating of 84.
2. Latavius Murray, RB, Oakland Raiders
Overall rating: 81
In 2015, Latavius Murray had 266 carries, 1,066 rushing yards (sixth in the NFL), six rushing touchdowns, and earned his first trip to the Pro Bowl. Yet, somehow, he only earned an overall Madden rating of 81, putting him beneath other backs like Denver's C.J. Anderson (84) and Tennessee's DeMarco Murray (83). We're not really sure how this makes any sense. Maybe the folks at Madden mixed up their "Murrays."
3. Demaryius Thomas, WR, Denver Broncos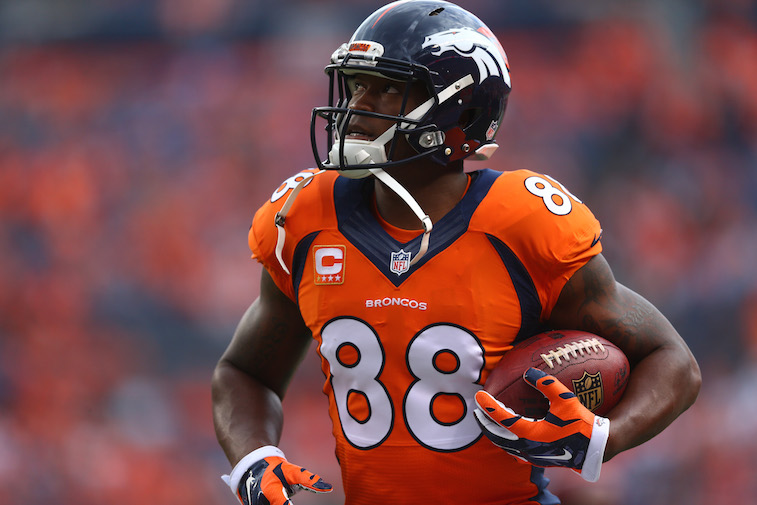 Overall rating: 87
Even during a relatively down season, Denver wideout Demaryius Thomas showed that he is one of the best receivers in football. The six-year vet caught 105 passes, finished with 1,304 receiving yards (seventh in the NFL), and hauled in six touchdown catches. While he failed to earn his fourth straight trip to the Pro Bowl, Thomas deserves better than a mark of 87 — especially when you consider how far it drops him on the list of top-rated wideouts.
4. Chris Ivory, RB, Jacksonville Jaguars
Overall rating: 82
Usually there's nothing wrong with an overall mark of 82. However, when it comes to running back Chris Ivory, the rating doesn't do his 2015 season justice. The 27-year-old had 247 carries, 1,070 rushing yards, seven rushing touchdowns, and made the first Pro Bowl of his career. Those kind of numbers deserve a little more love. Don't you think?
5. Marcus Peters, CB, Kansas City Chiefs
Overall rating: 82
Kansas City Chiefs cornerback Marcus Peters may have been a rookie in 2015, but he certainly didn't play like one. His eight interceptions tied for the most in the league, he returned two of those picks for touchdowns, and he made the Pro Bowl. On top of that, he earned Defensive Rookie of the Year honors and was named Second-Team All-NFL. This rating of 82 is the ultimate slap in the face.
6. Derek Carr, QB, Oakland Raiders
Overall rating: 83
In just his second season in the NFL, Raiders quarterback Derek Carr showed why he has greatness written all over him. The former Fresno State product threw for 3,987 yards, 32 touchdowns, and just 13 interceptions. Thanks to this standout sophomore campaign, he earned himself his first trip to the Pro Bowl. Oakland's franchise quarterback deserved better than an 83 rating. Hopefully this motivates him in 2016.
7. Eric Berry, S, Kansas City Chiefs
Overall rating: 93
An overall ranking of 93 is nothing to sneeze at. Yet, in the case of Kansas City Chiefs safety Eric Berry, we can't help but complain. For a player of his caliber, it's too low. In 2015, Berry made the Pro Bowl, was named First-Team All-NFL by both the AP and Pro Football Writers, and he was given Second-Team All-NFL honors by Pro Football Focus. Yet, in spite of all these accolades, his rating was only good enough for the third spot in the free safety category. For shame!
8. Tyler Eifert, TE, Cincinnati Bengals
Overall rating: 90
Again, it's not Tyler Eifert's ranking that bothers us, it's his place among tight ends. The guy may have only had 615 receiving yards in 2015, but that didn't stop him from hauling in 13 touchdowns. Did we forget to mention that he only played in 13 games? That's what we call "beast numbers." Yet, in an act of sheer ridiculousness, he's only the fourth best tight end in Madden 17. This travesty shall not stand. Not on our watch.
9. Eli Manning, QB, New York Giants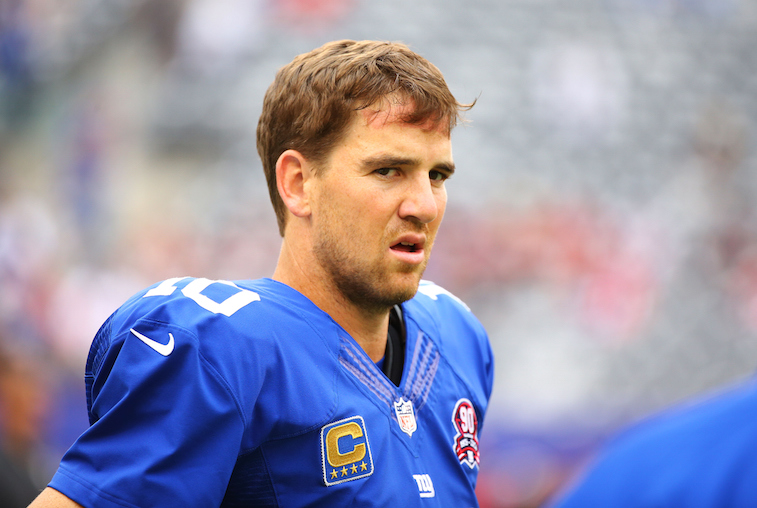 Overall rating: 83
We may not be the biggest Eli Manning fans on the planet, but we still feel a need to question this low-ball rating. Aside from being a two-time Super Bowl winner, Peyton's little brother had a Pro Bowl 2015 season, throwing for 4,432 yards, 35 touchdowns, and only 14 interceptions. Just this once, we think his "Eli face" is warranted.
10. Adrian Peterson, RB, Minnesota Vikings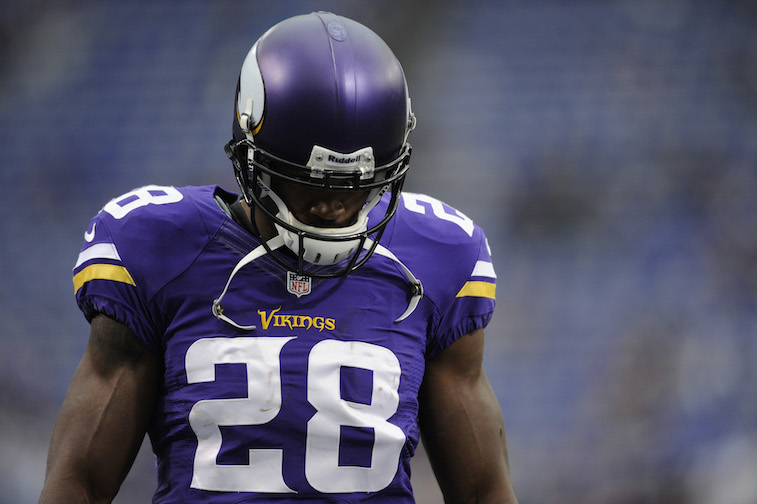 Overall rating: 91
There's nothing wrong with securing a 91 rating in Madden. It's another sign that you're a bona fide superstar. Still, we have a hard time understanding how Minnesota's Adrian Peterson didn't get a higher mark — especially after his 2015 campaign.
Despite being 30 years old at the time, Peterson led the NFL in carries (327), rushing yards (1,485), rushing touchdowns (11), and rushing yards per game (92.8). In doing so, he made the Pro Bowl and earned First-Team All-NFL honors. The way we see it, there is no reason why he shouldn't be the highest-rated running back in Madden 17.
11. Patrick Peterson, CB, Arizona Cardinals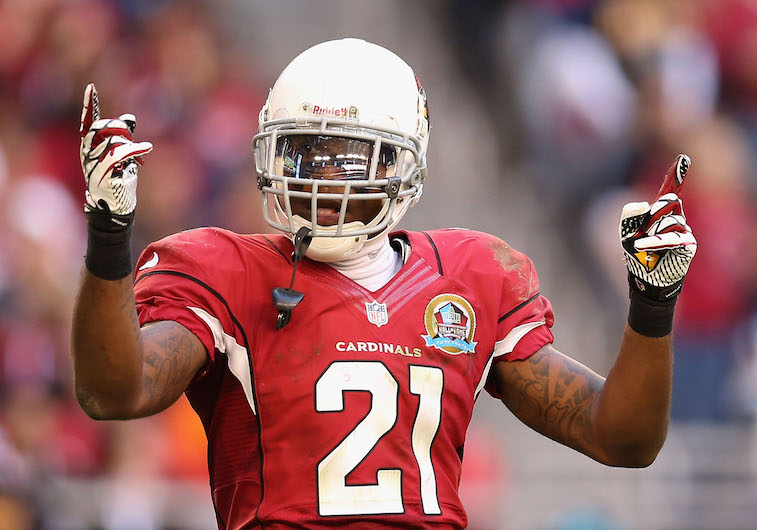 Overall rating: 91
We could argue all day that Cardinals cornerback Patrick Peterson deserves a higher Madden rating, but he did that for us, calling out Washington's Josh Norman for having the highest rating out of all the cornerbacks. We're not here to knock Norman; the guy is fantastic. But we think the best in the National Football League is the guy wearing No. 21 for the Arizona Cardinals.
Statistics courtesy of Pro Football Reference and EA Sports.