3 NFL Players Who Didn't Deserve to Be on the Cover of 'Madden'
When Madden 2001 was released, we saw our first sole player grace the cover. Think about how far we've come since then. The man chosen for that 2001 cover was Tennessee Titans running back Eddie George. He was fresh off a year when he rushed for 1,509 yards and 14 touchdowns, and had reeled off five straight seasons with 1,200-plus yards.
Unfortunately, this may have been when the "Madden Curse" began, as George saw his numbers dip below 1,000 rushing yards with a 3.0 yard-per-carry average and just five touchdowns the next season. While George bounced back in 2002 and will not grace this list, let's take a look at a few players who truly didn't deserve to be on the Madden cover.
1. Vince Young (2008)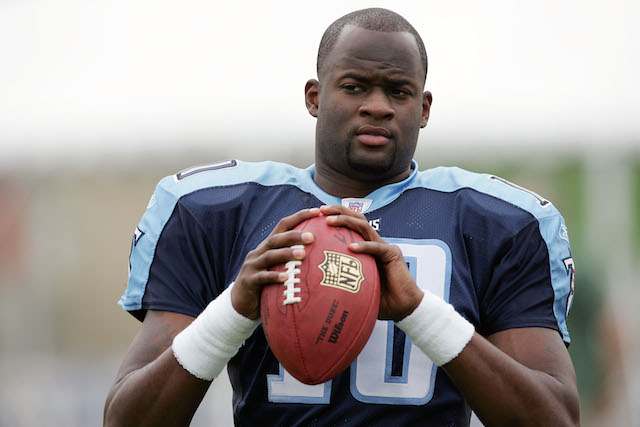 Pretty easy to forget that Young graced the cover of this popular video game series. Why was Young on the cover of Madden? Honestly, it makes little sense. The third-year quarterback had thrown for less than 2,600 yards in each of his first two seasons, while posting a touchdown-to-interception ratio of 21:30.
Sure, he rushed for 10 touchdowns over those first two years, but overall, he definitely didn't deserve to be on the cover of Madden. In addition to being featured, he was unfortunately hit with the curse the very next season, as he played in just three games all year long, throwing for 219 total yards. Overall, Young's career has to be called a bust. Many people don't remember that he was on the cover.
2. Michael Vick (2004)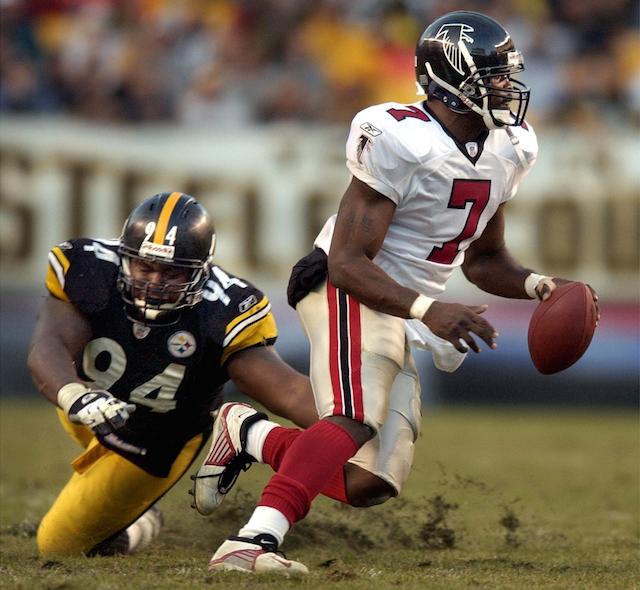 This isn't to say that Michael Vick doesn't have an incredible skill set and wasn't an amazing playmaker, but the fact is, he didn't deserve the Madden cover based on his statistics. Vick's playmaking ability made him a fan favorite, which is likely a key reason why he landed the cover.
While his cover came the season after he threw for 2,936 yards with 16 passing touchdowns, eight rushing touchdowns, and eight interceptions, he had a completion percentage of just 54.9% that season. Now, if Vick had been able to produce at a high level for multiple seasons prior, it would be one thing, but this was only his second year in the NFL.
Over the next four years with the Falcons, his completion percentage was never higher than 56.4%, and he hit the 20-passing-touchdown mark just one single time. To top it off, he had just 12 rushing touchdowns over those final four years in Atlanta before well-known off-field issues sent him out of the NFL.
3. Peyton Hillis (2012)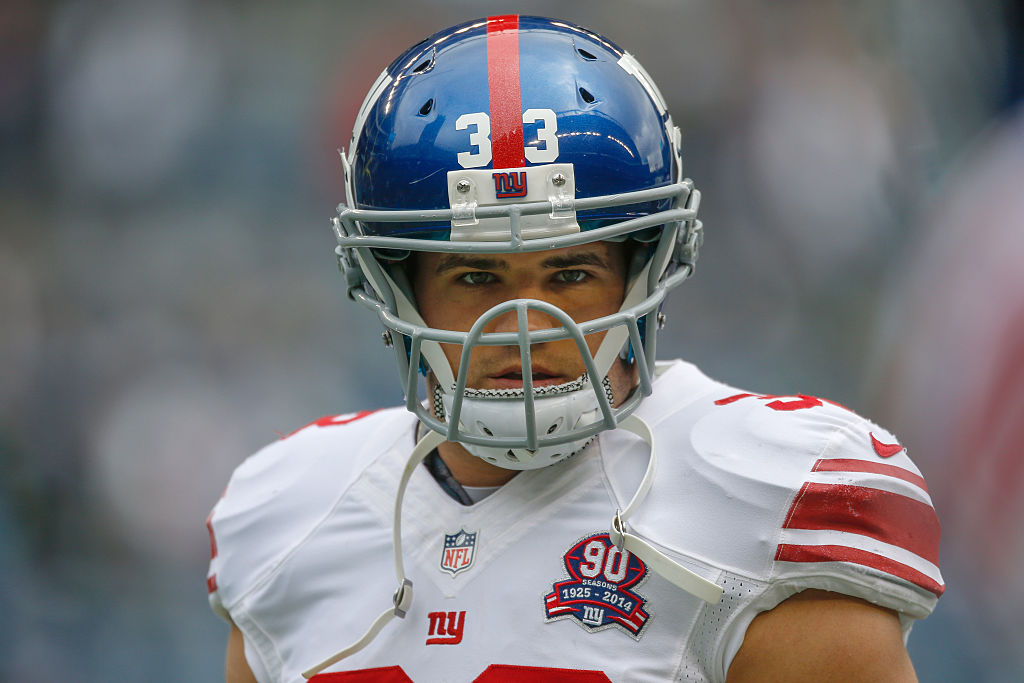 Thanks to fan voting, the 2012 cover of Madden showcased a player who essentially had one good NFL season statistically. Peyton Hillis, the then-running back/fullback for the Cleveland Browns, broke out in a big way after coming to the team from the Denver Broncos. During the 2010 season, he rushed for 1,177 yards and 11 touchdowns, averaging 4.4 yards-per-carry. Hillis also caught 61 passes for 477 yards and two additional scores. He was truly a great player for one season.
Unfortunately, there was little before or after that in Hillis's career, which pointed toward him being a Madden cover athlete. After that year in Cleveland, he changed teams twice, going to the Kansas City Chiefs for one year, and then the New York Giants for two, before failing to stick anywhere. After his stellar 2010 campaign, Hillis scored six total touchdowns over the next four years, and he struggled to stay healthy as well.
Statistics courtesy of ESPN.