Magic: Cole Anthony Had Serious Star Power in His Home While Being Drafted
The 2020 NBA draft didn't generate quite as much hype as its 2019 predecessor. Simply put, the most recent draft just didn't have the same talent level. Yet the 2020 draft still boasted plenty of guys who will make a real difference for their new teams. One such player is Cole Anthony, whom the Orlando Magic selected with the 15th pick.
Yet one of Anthony's biggest fans is actually a die-hard New York Knicks fan: film director Spike Lee. Let's look at the unusual format of the 2020 NBA draft, how Lee played into Anthony's draft-day celebrations, and Anthony's basketball career so far.
An unusual change for the NBA draft
Historically, the NBA draft occurs as a live, in-person event. Since 2013, it has taken place each offseason at the Barclays Center in Brooklyn, New York. The 2020 draft was also scheduled to be held at Barclays, in June 2020. But due to the ongoing coronavirus pandemic, the event was postponed and eventually canceled altogether.
Instead, league officials decided to conduct the draft from the ESPN headquarters in Bristol, Connecticut. That draft took place virtually on November 18. Commissioner Adam Silver announced the first-round selections; deputy commissioner Mark Tatum announced the second-round selections. Top players also joined the event virtually as they were selected.
Star power and a New York connection
Like other players expecting to be selected in the first round of the draft, Cole Anthony gathered his immediate family and a few select friends for a watch party. That party took place in New York City, where Anthony grew up. And, in true New York fashion, Anthony even managed to wrangle a celebrity to appear alongside himself and his family.
That celebrity was award-winning film director Spike Lee. At first glance, Lee's connection to Anthony may seem like a somewhat arbitrary one. Yet Anthony's father Greg also spent time in the NBA, playing his first four years with the Knicks. During that time, Anthony Sr. apparently became friends with Lee.
While Lee has been one of the most dedicated Knicks fans of the last several decades, that didn't stop him from cheering hardest of all at Anthony's selection. As the camera panned around the room where the watch party was being held, it caught a jubilant Lee dancing with joy for Anthony's official induction into the world of the NBA.
Anthony's college career and prospects moving forward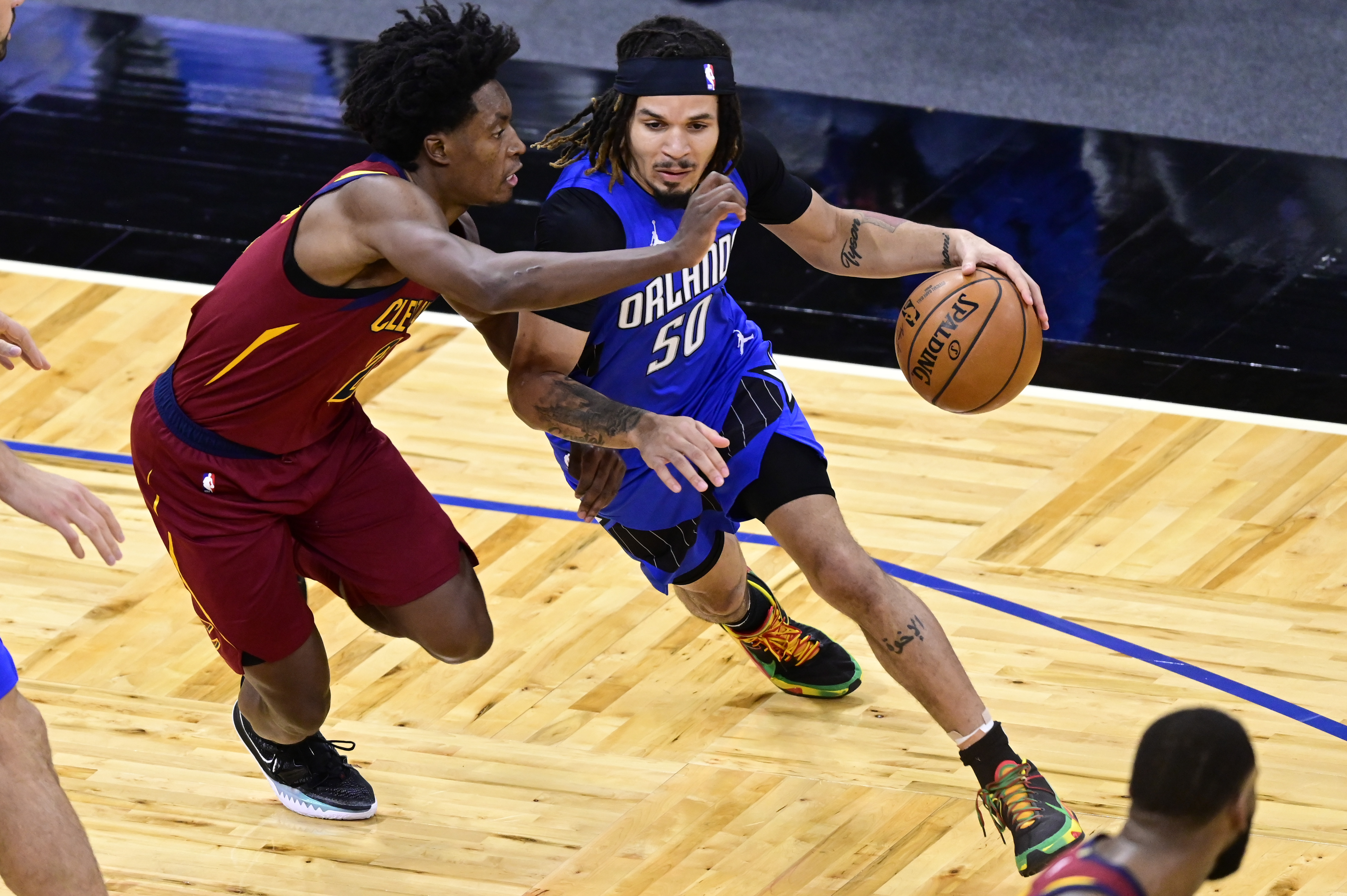 While Lee's reaction was just what you might expect from a close family friend, it raises an important question: just how excited should Magic fans be about their first-round draft pick? Anthony was one of the most lauded high-school players of the 2019 class, finishing second overall in the rankings, behind center James Wiseman, according to Prep Hoops.
Anthony spent a single year playing college basketball at the University of North Carolina. As a member of the Tar Heels, Anthony showed plenty of promise on the court, averaging 18.5 points, 5.7 rebounds, and four assists per game, per Sports-reference.com. He also knocked down three-pointers at a promising 34.8% rate.
Yet Anthony's season was still something of a disappointment, thanks largely to a partially torn meniscus in his right knee. That injury required surgery, as reported by ESPN, and cost Anthony over a month of playing time. That likely hurt Anthony's performance in the draft; he might have gone higher if he'd been able to play a full season while healthy.
The Magic are clearly optimistic that Anthony will quickly recover his star potential. With the loss of point guard D.J. Augustin in free agency, Orlando will likely slot Anthony into a starting role alongside their ongoing rehabilitation project, Markelle Fultz. As a dynamic scoring threat and efficient facilitator, Anthony should be able to make an immediate impact for the Magic.