Magic Johnson Apologized to His Son EJ Johnson After EJ Came Out: 'I Just Need Time'
Magic Johnson is one of the most iconic athletes and NBA players in basketball history. In 1991, the 13-season Los Angeles Lakers star married his wife, Cookie, who gave birth to their son EJ Johnson soon after. Later, the couple also adopted a daughter, Elisa, in 1995, bringing Magic Johnson's kids total to two. Magic Johnson and EJ have a great relationship, but they're also open about the work it took to get there when EJ first came out. Find out why so many people want to know about the famous father-son duo — and why Magic apologized to EJ several years ago.
How did EJ Johnson come out as gay?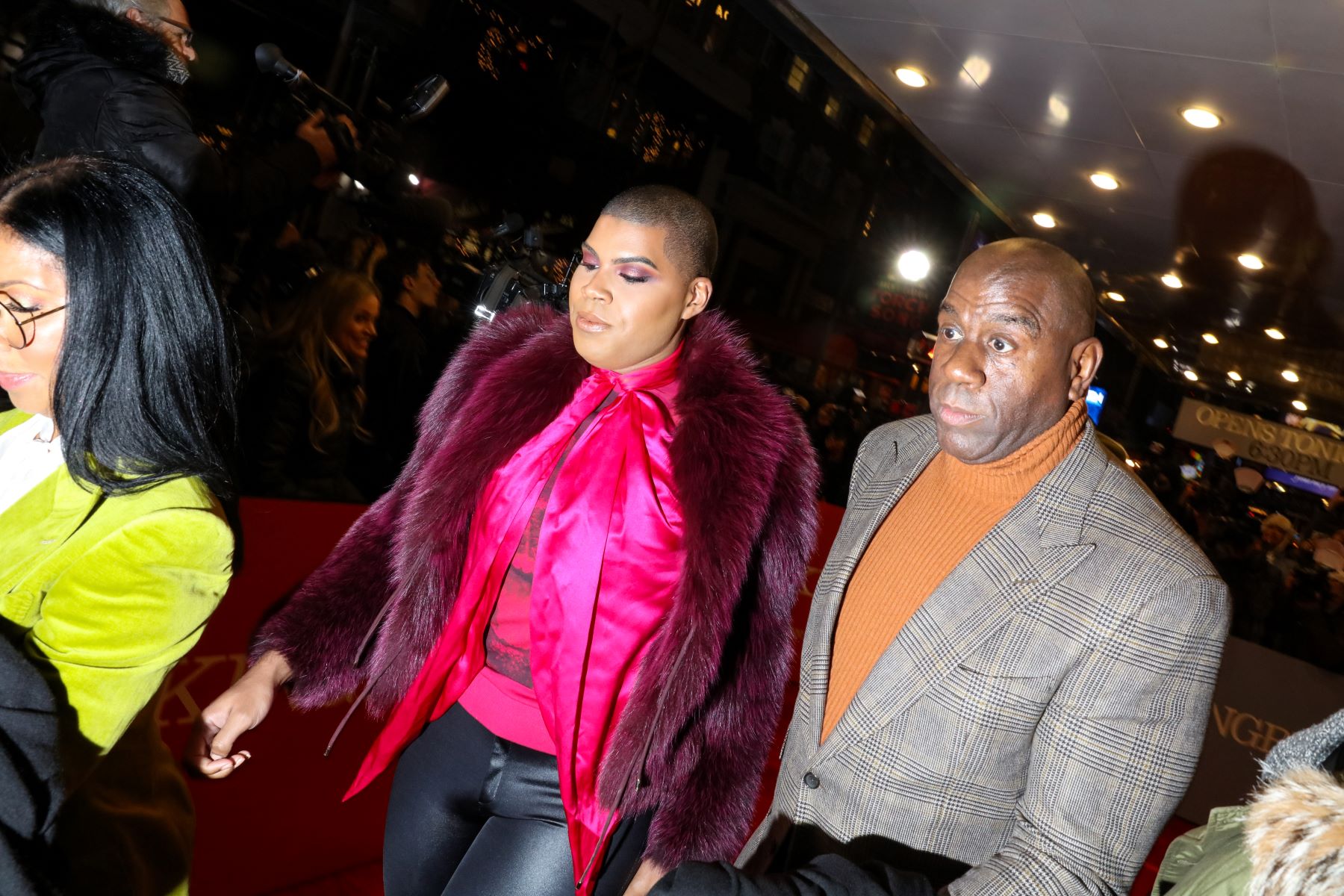 Celebrities often grow accustomed to having their privacy invaded by paparazzi. Nevertheless, the media too often shows a lack of boundaries. EJ (Earvin Johnson III) can relate to this all too well. In 2013, TMZ published a story with photos of EJ holding hands with his then-boyfriend. In the photos, EJ Johnson looks confident in an outfit that captures his fashion-forward personality.
This was the first time he was out in public as gay. However, EJ had already discussed his sexual orientation with his family. In an interview with The New York Times, he admitted that his mom suspected he may have been gay and tried to initiate the conversation in the past. EJ ultimately decided to come out before beginning college at New York University (NYU). 
How did Magic Johnson react to his son coming out?
When TMZ featured EJ Johnson's boyfriend, some were surprised to learn that he is gay. However, it was not a shock to his parents. Since EJ Johnson's sexual orientation has become public, his famous father has appeared in interviews speaking out about the importance of embracing children for who they are.
Interestingly enough, EJ spilled all the inside tea when he appeared on Jada Pinkett Smith's Red Table Talk. According to Too Fab, the discussion on Smith's talk show revealed that Magic's initial reaction didn't have quite the same tone and message. When the NBA star first learned that EJ was gay, Magic expressed that this wasn't what he wanted for his son. He also questioned if EJ was sure he knew what he was saying.
After the discussion, Magic's wife made sure to let him know that his reaction wasn't OK. Magic admitted to blurting out the first thing that came to his mind. The next day, he apologized to his son as he emotionally told him they would get through this. Magic added that he just needed more time. Though his first reaction may not have been perfect, he definitely seems to be in a better place now.
A look into EJ Johnson's life and career
According to the New York Times, EJ Johnson has been open about his sexuality and perspective on gender over the past few years. EJ often will reflect on his childhood and his innate inclination toward fashion and design. He shared that it was his mother who taught him a lot about brands like Chanel and Versace. When he was younger, he would love to play with dolls.
Nowadays, EJ Johnson seems to be living his dreams. His role as an influencer is a staple in his work that is grounded in gender-flouting. He also takes great pride in his skills and talents as a make-up artist. EJ Johnson has shown the world that he is an unstoppable force. Hopefully, Magic Johnson and his son will continue to put the work in and have a positive relationship.
RELATED: Michael Jordan Once Rejected an Epic $1 Million 1-on-1 Matchup Against Magic Johnson