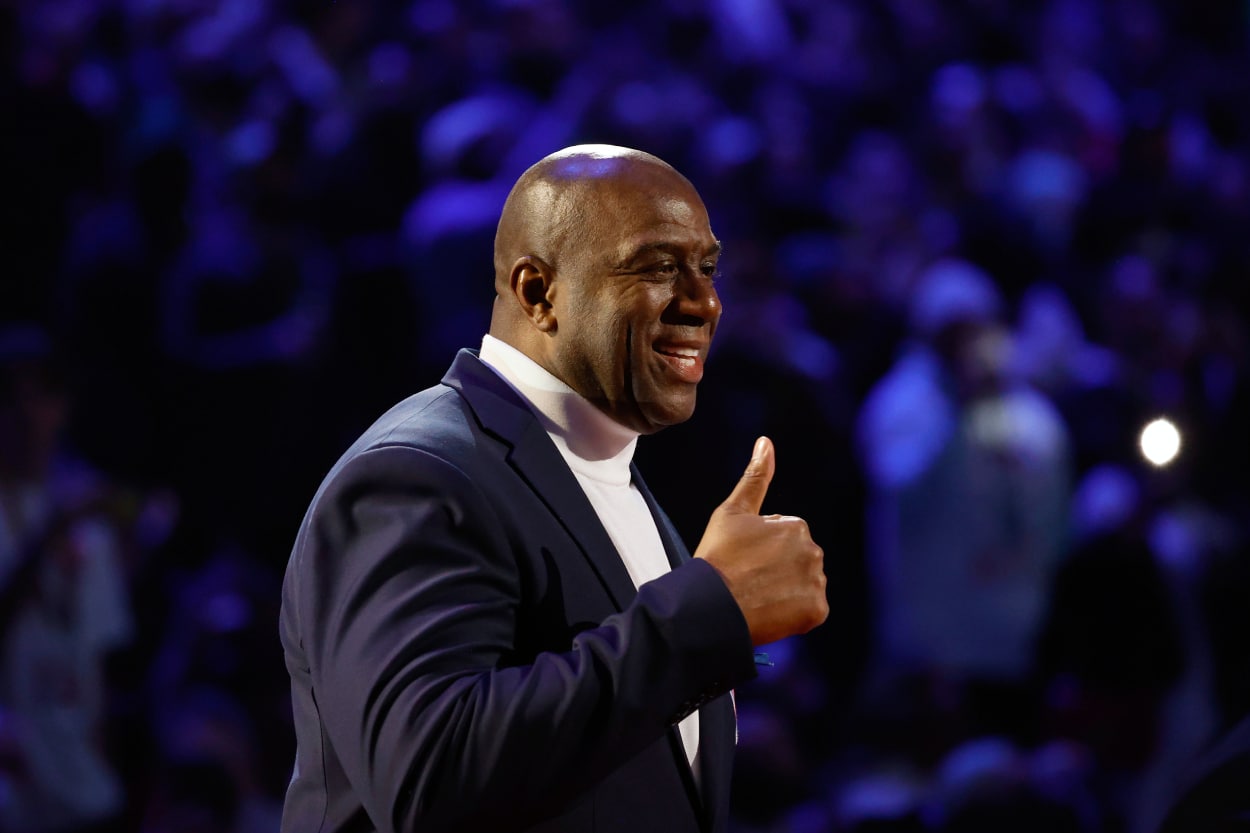 Magic Johnson Insists 1 of His Biggest Regrets Is Failing to Make a Phone Call to LeBron James
Magic Johnson says he wishes he had picked up the phone and called LeBron James back in 2019.
Magic Johnson took some time recently to reflect on his NBA days. Sitting down with Shannon Sharpe on the Club Shay Shay podcast, Johnson talked about his playing days and reminisced about his time in the front office with the Los Angeles Lakers.
He touched on the good, and he spoke about a couple of his regrets. One of those was how he let his relationship with Isiah Thomas temporarily slip away after they met in the NBA Finals in the late 1980s. The other was a phone call he never made to LeBron James.
Magic Johnson abruptly stepped down as president of the Lakers in 2019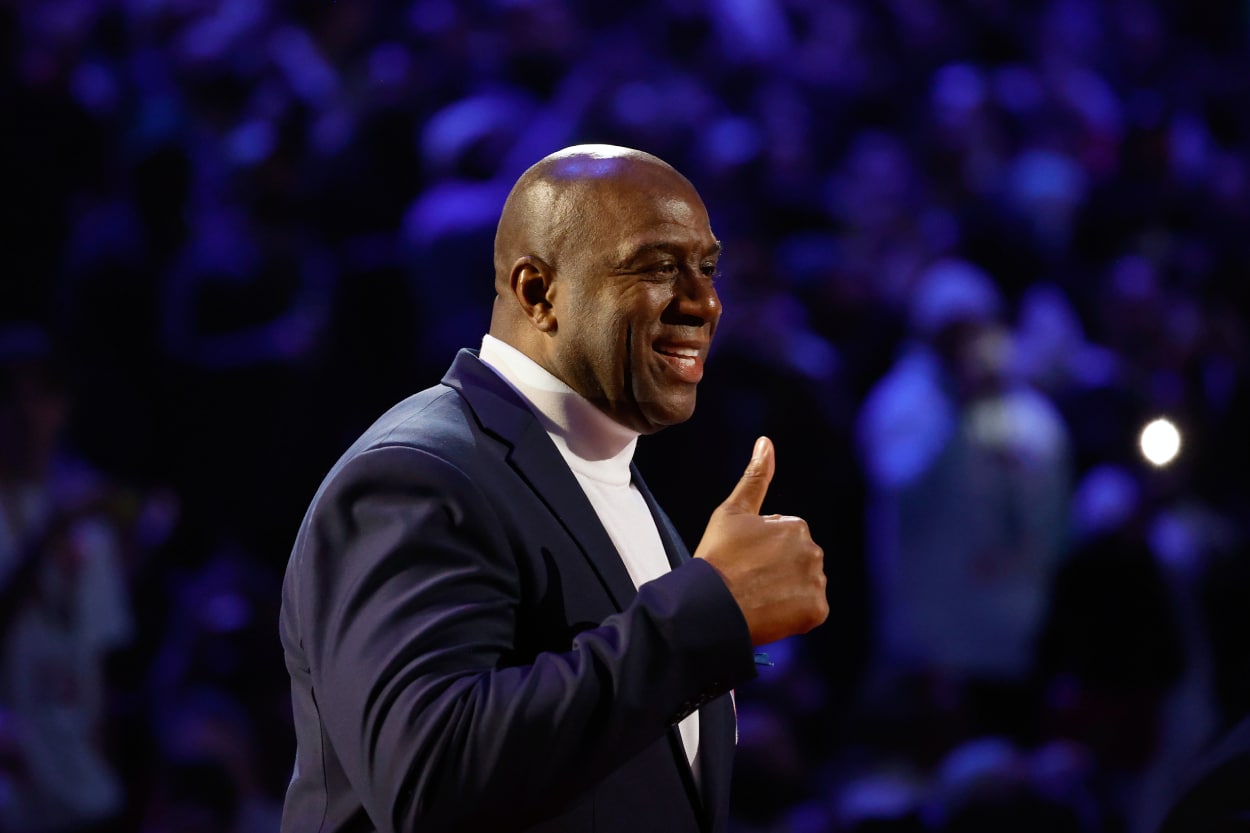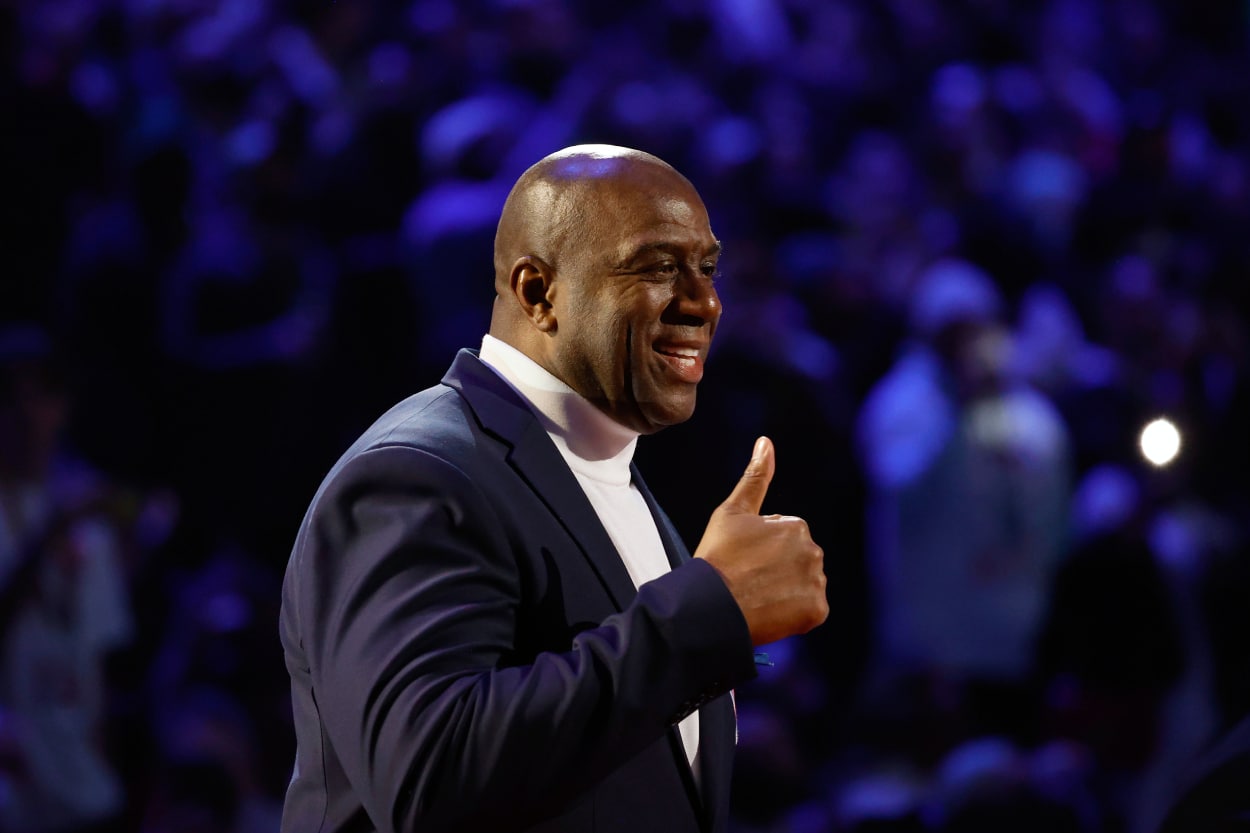 Before LA's final game of the 2018-19 season, Johnson abruptly stepped down as the team's president of basketball operations. A month later, Johnson said he was tired of the "backstabbing" that was going on within the organization, according to NBA.com.
When he spoke with Sharpe on Club Shay Shay, he also admitted he wanted a coaching change, but he was overruled. Sharpe asked Johnson why he stepped down.
"I had to," Johnson said with a laugh. "I thought I had the power to do what I wanted to do."
Sharpe asked Johnson if there was anything specific he wanted to do.
"I wanted to fire Luke Walton," Johnson admitted. "I said we gotta let him go. He's not the right guy. He's not a great coach for this Laker team. They wanted to keep him, so I said OK.
"I already knew that I didn't want to fracture the great relationship I had with (owner) Jeanie Buss. That's my sister. So, instead of me sitting there — and I can never be this dude to just sit and not say what's on my mind — I said let me just exit. It's going to be best for everybody. I felt like some dudes wanted to be in the seat that I had, so go ahead, you can have it. I'm out."
Johnson wishes he had made a phone call to LeBron James
The Lakers hired Johnson in 2017. He said things initially were good, but then he heard whispers.
"Things got going in the right direction. And then I start hearing, 'Magic, you're not working hard enough. Magic's not in the office.' So people around the Lakers office was telling me (general manager) Rob (Pelinka) was saying things. And I didn't like those things being said behind my back," Johnson said in 2019, per NBA.com. 
"That I wasn't in the office enough and on and on. So I started getting calls from my friends outside of basketball, and those things were said to them outside of basketball. Now it's in the media and so on."
Today, he admits it all worked out for the best.
"Jeanie and I are still great friends," he told Sharpe. "It was the best move, and I'm glad I did it."
There's just one part of the move he wishes he could change.
"I regret not calling LeBron, telling him I was stepping down," he said. "Really regretted that. I owed him that, and I regret not calling him."
Have thoughts on this topic? Keep the conversation rolling in our comments section below.