Magic Johnson Says This 1 Deal Made Him a 'Serious Businessman'
Earvin "Magic" Johnson has led a seemingly charmed life. In truth, his athletic prowess is one minor part of his formula for success. The Lakers legend's relentless work ethic and shrewd eye for opportunity complete the picture of a man who has proved his worth in and out of sports.

His one-time rivalry with former Celtics great Larry Bird now reads like a single piece of a larger legend, rather than Johnson's defining moment. Still, that rivalry defines Johnson's basketball career from college to the NBA.
For the second act of his career, there is a similarly defining string of events. All it took was convincing the king of coffee to hear Johnson out.
Magic Johnson's second act
Years before Johnson was done with his legendary Lakers run, he began putting the pieces in place for the next phase of his life. In 1987, the point guard founded an investment group, Magic Johnson Enterprises (MJE).
The mission statement was broad yet simple: Using Johnson's NBA and endorsement winnings, the firm would sift through opportunities to find innovative, lucrative concepts for investing.
Once Johnson retired in 1991, he turned his full attention to MJE. After making smaller investments in properties and global fast-food chains like Burger King, Johnson got more creative. He noticed the growing trend of high-end coffee, exemplified by Starbucks. So he gave Starbucks CEO Howard Schultz a call.
How a Seattle CEO joined forces with Johnson
In 1991, Schultz was something of a visionary. As hard as it is to believe now, coffee used to be associated with cheapness. You got your low-cost, watery cup of joe from a gas station or diner, and that was that. Schultz bet on coffee being something more. He brought the high-end coffeehouse experience to the masses with the rapidly-growing Starbucks chain.
Johnson saw a major missed opportunity in Schultz's target markets. The stores were located in upper-middle-class suburban areas and rich urban neighborhoods. The NBA players, however, believed the emerging black and Latino middle class of the late '80s and early '90s would respond to Schultz's franchises, too.
The NBA All-Star pitched Schultz. He didn't bite. So Johnson chose a more innovative route: He invited Schultz to an inner-city screening of the Whitney Houston blockbuster film Waiting to Exhale.
Schultz obliged. He found an enthusiastic crowd indulging in the hallmarks of Starbucks' target audience: working people with expendable income. The CEO was convinced that Starbucks could expand to inner-city locations under the right leadership.
Johnson declined to join the company; instead, he founded a co-owned corporation with Schultz called Urban Coffee Opportunities. Starbucks exploded, and the deal was a massive success. Johnson wasn't just an NBA player with money. He was now a business visionary.
Magic Johnson's deals since the Urban Coffee Opportunities era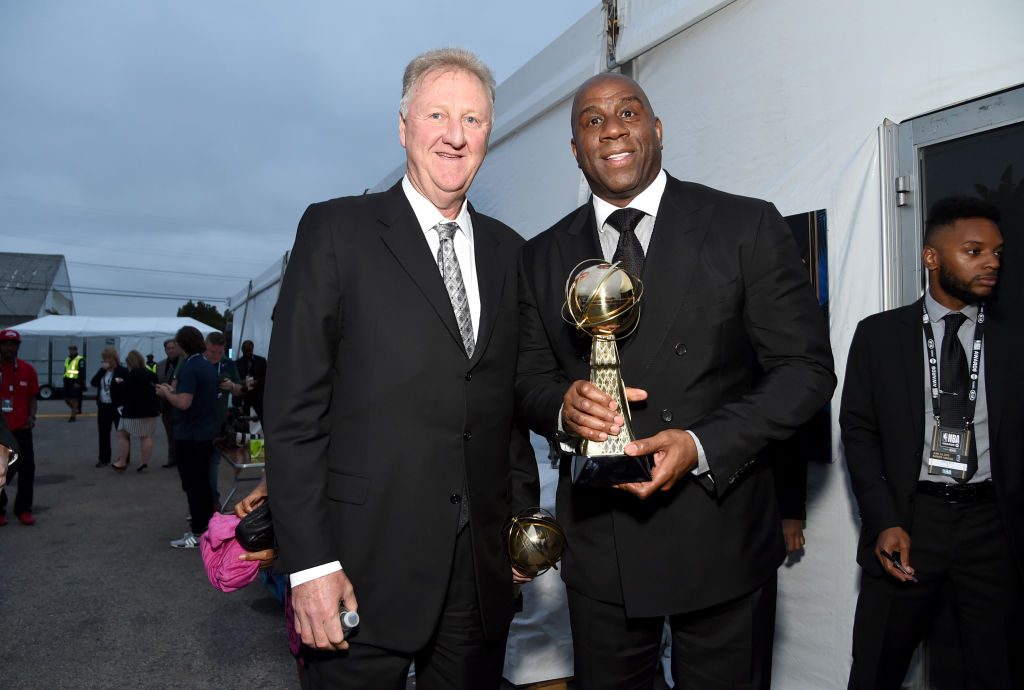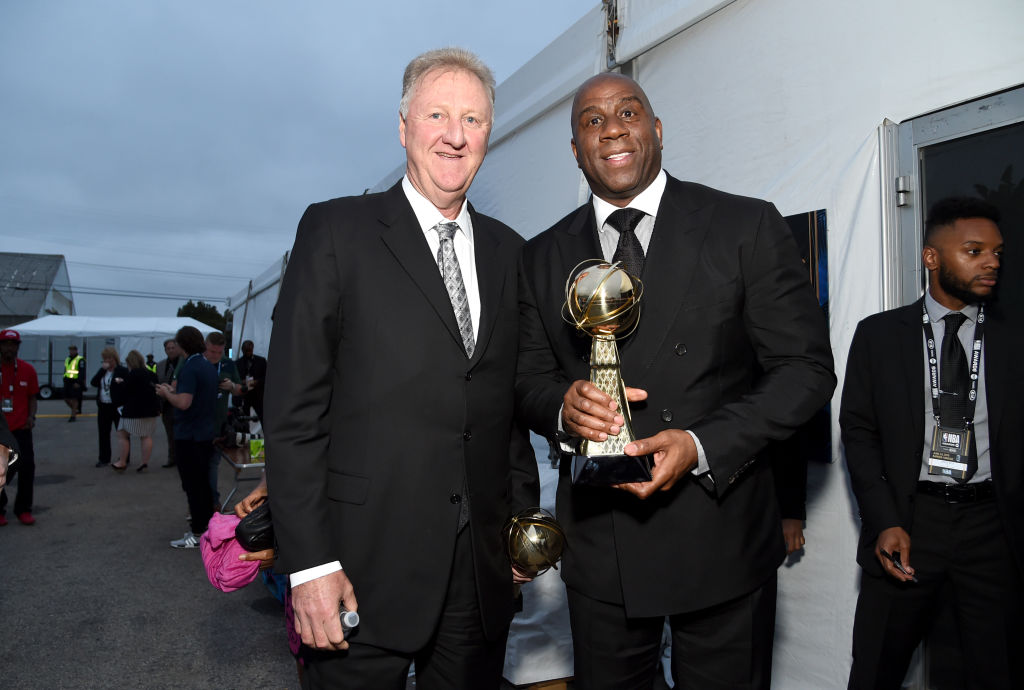 Since that fateful deal with Schultz, Johnson continues to engage in a range of diverse business opportunities. MJE tends to enter investments at opportune times — like establishing 105 Starbucks locations — and divesting when the value increases past a certain point.
This extends to Johnson's stakes in the Lakers and Los Angeles Dodgers. These billion-plus dollar deals led to major sell-offs of assets and stock that provide him with yet more capital.
Johnson also coached the Lakers in 1994 and spent two years as the President of Operations. Before the 2018 season, he promised he'd leave his position if the team failed to perform under his watch. Despite signing LeBron James, the Lakers had an unexpectedly poor 35-47 record. So Magic made good on his word and stepped aside.
Perhaps he walked too soon. The rebuild he set in motion has the Lakers on a roll, with 22 wins and just three losses. Earvin Johnson clearly still has that "magic" touch.