Major League Baseball's Dark History with Domestic Abuse
Major League Baseball has a history with domestic violence that may actually be worse than that of the NFL. There was a time in the not-so-distant past when there was no actual policy on domestic violence and how to handle it with the players. That has led to a lot of sweeping under the proverbial rug. Most people don't even know about the issues that highly recognizable figures such as Chuck Knoblach, Bobby Cox, and Jose Canseco have had.
Let's take a look at some of MLB's history over the last 20 years, including where they stand today on domestic violence.
Wil Cordero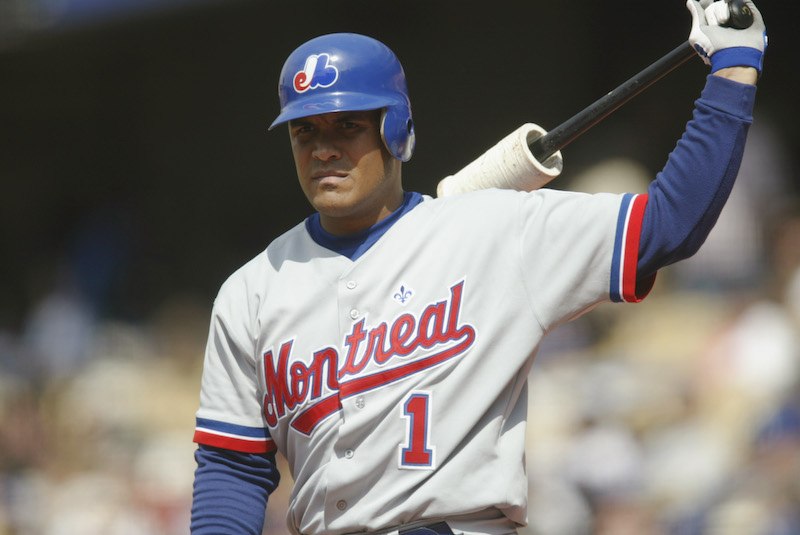 Back in 1997, Boston Red Sox outfielder Wil Cordero was arrested following a domestic dispute with his wife that culminated in him threatening to kill her in front of police officers. The Red Sox did nothing to Cordero for that. But once more information came out about previous transgressions – including hitting his pregnant ex-wife – the team decided that something must be done.
After Cordero received a 90-day suspended sentence and four months of mandatory counseling for his crimes, the Red Sox suspended him for eight games.
Next: This pitcher received no punishment.
Pedro Astacio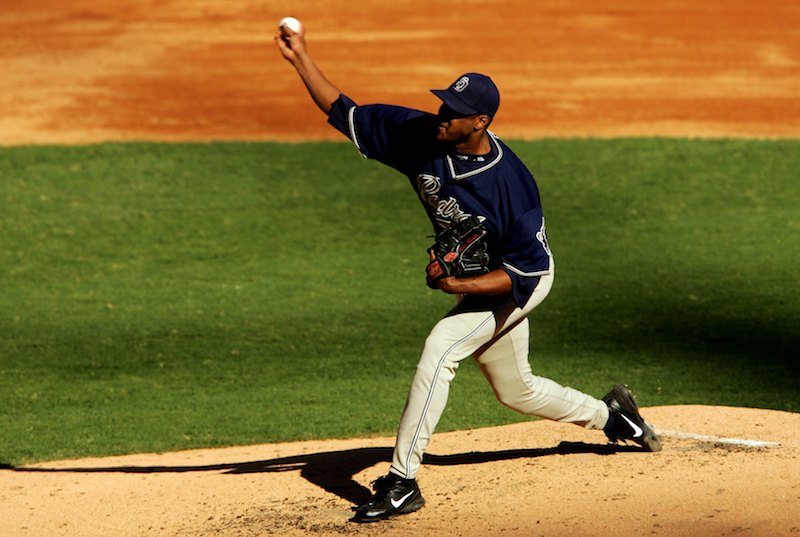 Former Colorado Rockies pitcher Pedro Astacio pleaded guilty in 2000 to punching his pregnant wife, which counted as a misdemeanor. There was absolutely no punishment from either the Rockies or the commissioner's office, and Astacio was the Opening Day starter for his team. He went on to start 32 games and throw 196 1/3 innings for Colorado that season.
That November, Astacio pleaded guilty to the charge of harassment and was ordered to complete a treatment program, pay the victim $1,800, do 16 hours of community service, and fined $500.
Next: This infielder was released but quickly found a new home.
Julio Lugo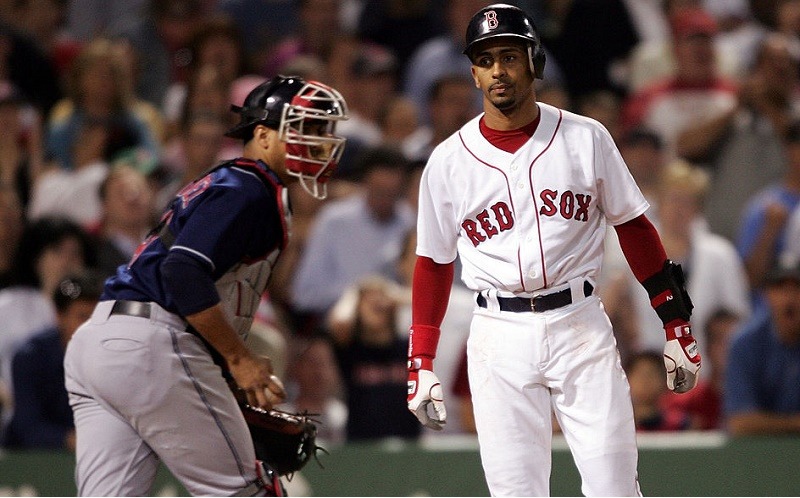 In May of 2003, 27-year-old shortstop Julio Lugo was arrested for domestic violence, specifically for an incident in which he hit his wife in the face and slammed her head against the hood of his car. The Astros released Lugo, who had performed poorly to that point in the season and had lost his starting job at shortstop. The Tampa Bay Devil Rays signed him less than a week later, and Lugo finished with a career-best 15 home runs that season. He continued playing in Major League Baseball until 2011.
Next: This outfielder has had a whole lot of trouble.
Milton Bradley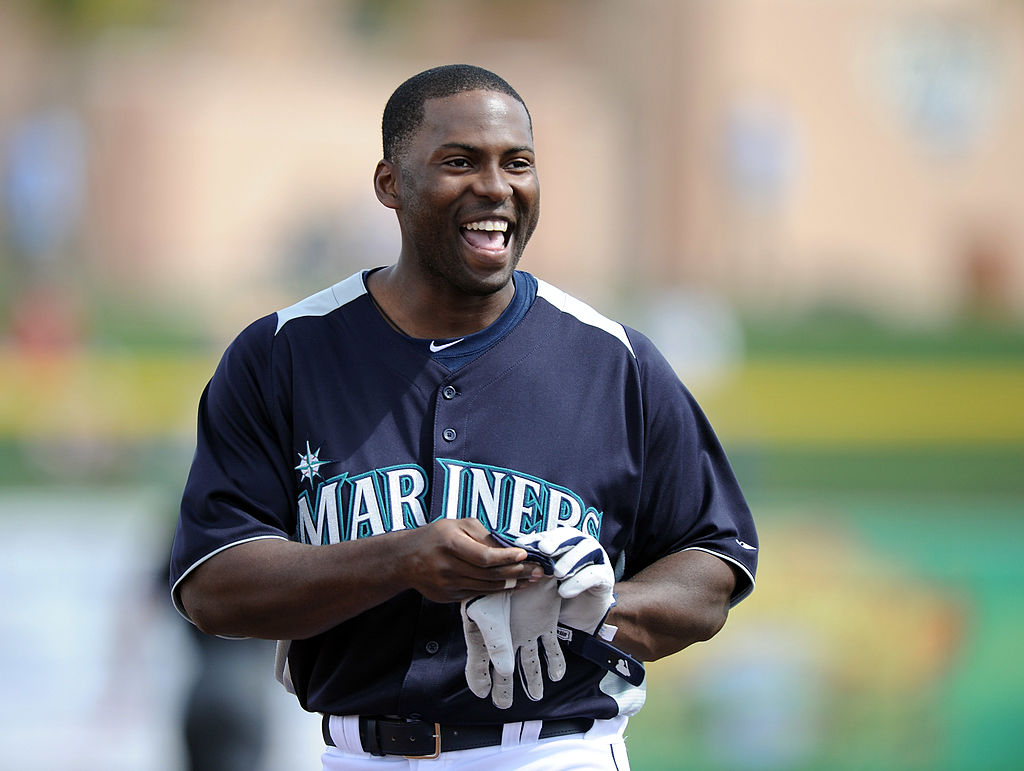 One of the most well-known repeat offenders from baseball is outfielder Milton Bradley. Back in 2005, the police made several trips to Bradley's home on domestic abuse calls, but no charges were ever filed. He had claimed at the time that this was done in an effort by his now-ex-wife to get a bigger divorce settlement. That season, the Los Angles Dodgers nominated Bradley for the Roberto Clemente Award, given to the player that best exemplifies the game, sportsmanship, and his community.
Bradley went on to have further trouble with the law over his abuse of women, including assault with a deadly weapon. He was sentenced to 32 months in federal prison in 2014, and is currently a free man. That may change, however, as he was charged in March of 2018 with misdemeanor battery of his current wife.
Next: Finally, a new policy was put in place.
New domestic violence policy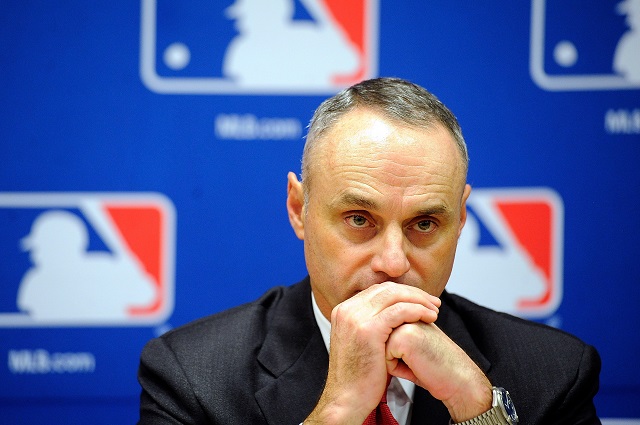 In August of 2015, Major League Baseball and the MLBPA came to an agreement on a domestic violence policy.
"Major League Baseball and its Clubs are proud to adopt a comprehensive policy that reflects the gravity and the sensitivities of these significant societal issues," Commissioner Rob Manfred said in a statement. "We believe that these efforts will foster not only an approach of education and prevention but also a united stance against these matters throughout our sport and our communities."
But the policy is fairly subjective, allowing for the Commissioner's Office to investigate any instances at their own will and to determine appropriate discipline with no objective guidelines. Having a policy at all is a step in the right direction, but many have been critical of the lack of ambition.
Next: This pitcher was suspended for a month.
Aroldis Chapman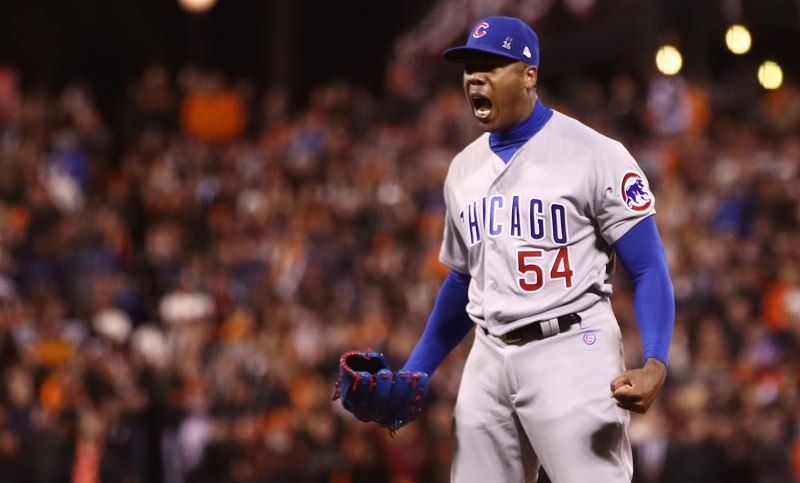 In 2015, Cincinnati Reds closer Aroldis Chapman allegedly fired gunshots in his own garage and choked his girlfriend. According to the woman, her brother had to come in and separate her and Chapman. She went outside and hid in the bushes until the police arrived. But Chapman was not arrested.
"I've reviewed the facts as portrayed," Jay Reisinger, Chapman's attorney, told Yahoo Sports. "On behalf of Mr. Chapman, we vehemently deny the allegations as stated. Beyond that, we have no further comment at this time."
Chapman was traded to the New York Yankees in the offseason, and was suspended 30 games to start the 2016 season under the new policy. New York flipped Chapman at the trade deadline to Chicago Cubs, netting one of the top prospects in the game for a few months of Chapman's services. The Cubs rode Chapman's powerful left arm to a World Series championship that Fall.
Next: This infielder was suspended and released, but found his way back.
Jose Reyes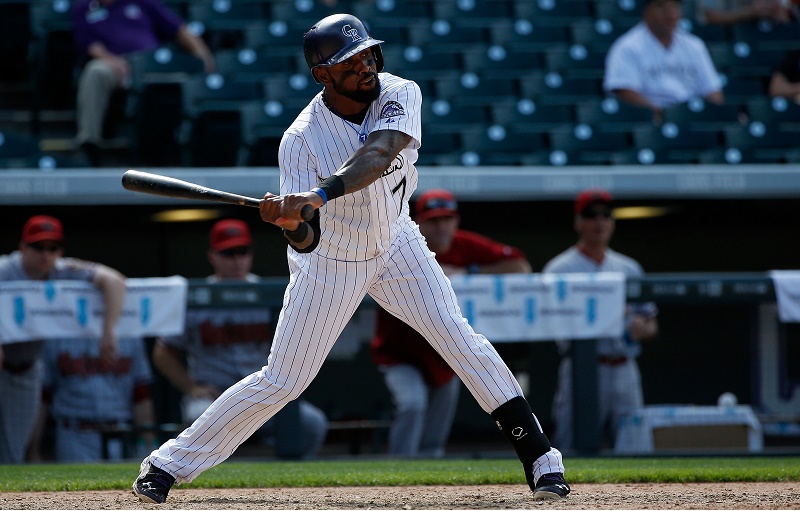 In November of that same year, Colorado Rockies shortstop Jose Reyes was arrested after allegedly grabbing his wife by the throat and shoving her into a sliding glass balcony door. This all happened while the couple was on vacation in Hawaii. Reyes ended up being suspended for the first 51 games of the 2016 season, and was released by the Rockies shortly after his time was served. He signed as a free agent with the New York Mets two days later.
Next: Domestic violence remains an on-going issue.
Other notable incidents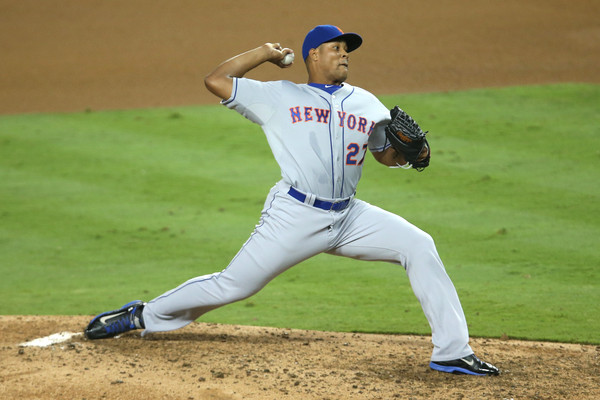 There have been plenty of other notable incidents of domestic violence around Major League Baseball, in both the distant past and in recent years. In 2017, catcher Derek Norris was released by the Tampa Bay Rays following allegations from his ex-fiancee. He was also placed on the restricted list by Major League Baseball, and was ineligible to sign with another team through the end of the season. New York Mets pitcher Jeurys Familia had his domestic violence case dismissed, but still received a 15-game suspension.
Next: Major League Baseball needs to look at updating their policy.
Where we are now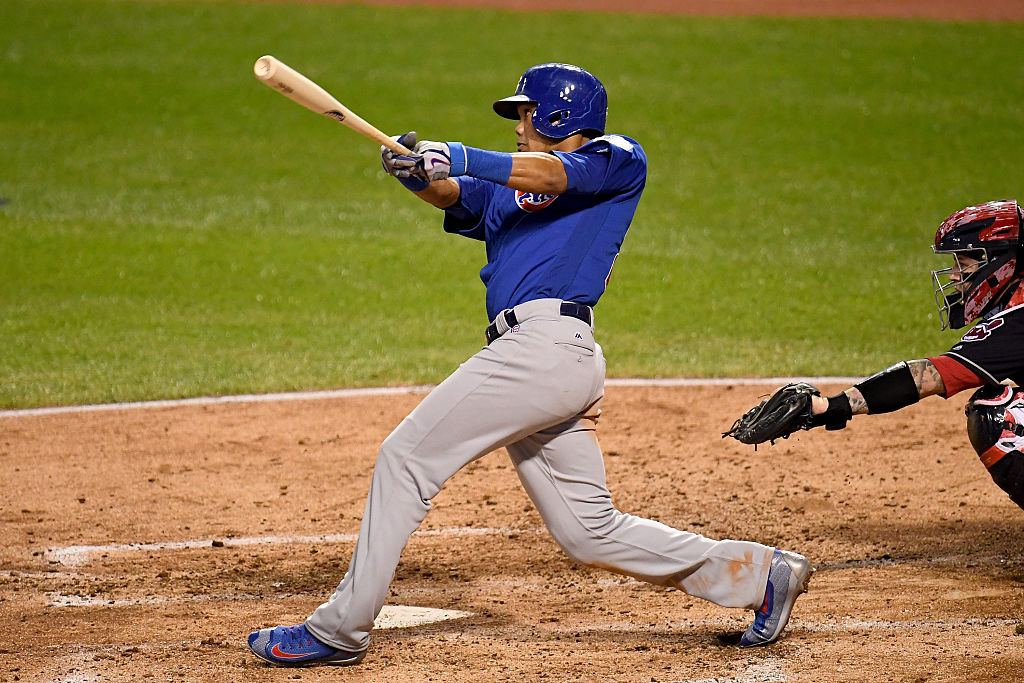 Going into the 2018 season, the league has yet to update its domestic violence policy. This has led to little or no action on some issues, and delayed action on others. Chicago Cubs shortstop Addison Russell faced accusations of hitting his now-ex-wife by a friend of hers on Instagram. MLB investigated, but his wife declined to speak to investigators and no suspension was levied against Russell.
In 2016, Houston Astros prospect Danry Vasquez was arrested for violence against his then-girlfriend. He was suspended indefinitely pending an investigation. But at that point, the minor league season was ending in mere days. Vasquez was released by the Astros, however, but only after a video of him dragging his girlfriend down a stairwell emerged courtesy of TMZ.
Check out The Cheat Sheet on Facebook!