Major League Baseball's Home Run Boom May Be Coming to an End
The late 2010s saw an unprecedented increase in home runs across Major League Baseball. While league executives have denied it, much of the credit — or blame, depending on your point of view — goes to the ball itself, which most believe has been "juiced" in recent years. Finally, the league will take some steps to address this in 2021.
The home run explosion of the late 2010s
RELATED: Roger Clemens Questioned About Alleged Steroid Use During Intriguing Courtroom Exchange at His Son's Alleged Assault Trial
In 2019, something had gone very, very weird in Major League Baseball. Balls flew out of the park at a record rate. Hits that once would have gone for long flyouts instead went for home runs. By the end of the season, there were a record 6,776 dingers across the league, absolutely shattering the previous mark of 6,105, set two years earlier. It also marked a 21% increase over the previous year's total of 5,585.
Some of this was down to a new generation of sluggers such as Aaron Judge and Pete Alonso. However, a batch of new players couldn't possibly explain such a wild swing in home run statistics across the entire league. Pitchers pointed to the balls themselves as the cause. While they couldn't point out what exactly the problem was, the common consensus was that it didn't feel right in their hands. Some, such as Noah Syndergaard, complained that the balls were awkward to grip.
Major League Baseball repeatedly denied that they had intentionally "juiced" the balls in any way. However, scientific evidence suggested that something was amiss. Studies showed that the balls used for 2019 were rounder, smoother, and used lower laces. This would decrease drag and lead to more home runs.
What will Major League Baseball do about its baseballs?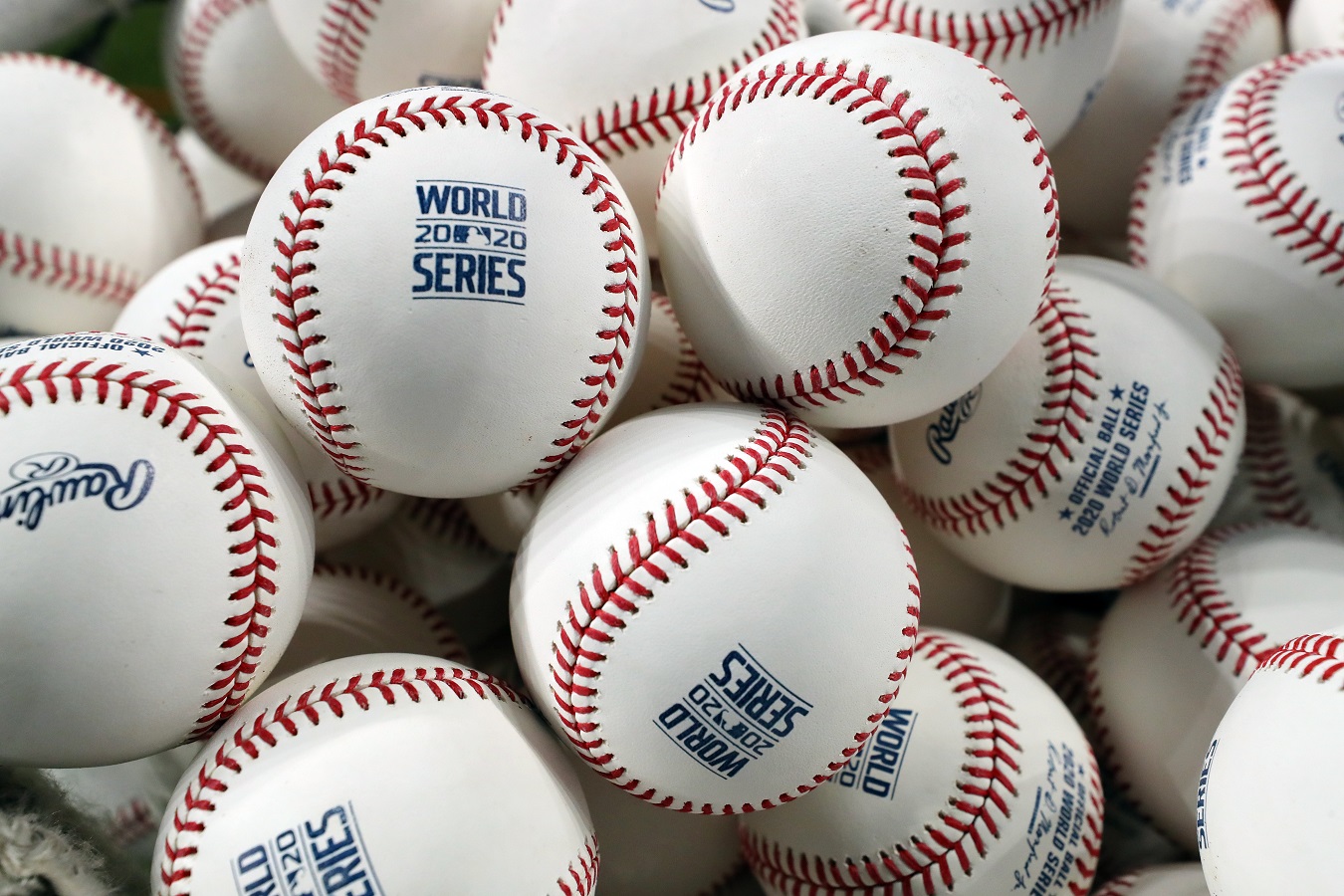 RELATED: Drew Robinson Pursues the Ultimate Comeback With the San Francisco Giants: 'I'm Here for a Reason'
According to The Athletic (link behind paywall), Major League Baseball sent an internal memo to teams earlier this week detailing upcoming changes to the construction of baseballs.
The linked article contains a fair amount of scientific language that's hard to decipher, so we'll do our best to translate it for you. Rawlings, who manufactures the official baseballs for every MLB game, have made fundamental changes to the interior of the ball to make it less bouncy. This could "deaden" the ball slightly, although it will be hard to tell how much until we see it in action.
This news has drawn a mixed reaction from the baseball world.
"It's tough to know what you're going to get, out of both hitters and pitchers," said one anonymous team consultant. "Teams are asking: When can we get our hands on some of these balls? So they can get a read on how things will be different." 
Will there be fewer home runs this season?
It's not certain that the changes to the baseball will even reduce home runs from their 2017-2019 rate. Major League Baseball's internal memo made plenty of mention of bounce. However, there was little to no mention of drag, the force which truly determines whether or not a hard-hit ball stays within the field of play or goes over the fence.
However, the memo cites a study from an independent lab. The study found that fly balls of over 375 feet traveled a foot or two shorter with the new ball. While that may not sound like much, every inch counts in a crucial situation. What was a home run last year could become a flyout this year.
"It'll be like adding five feet of outfield walls to every wall in the big leagues," said an anonymous analyst.