Major League Baseball's Most Underpaid Players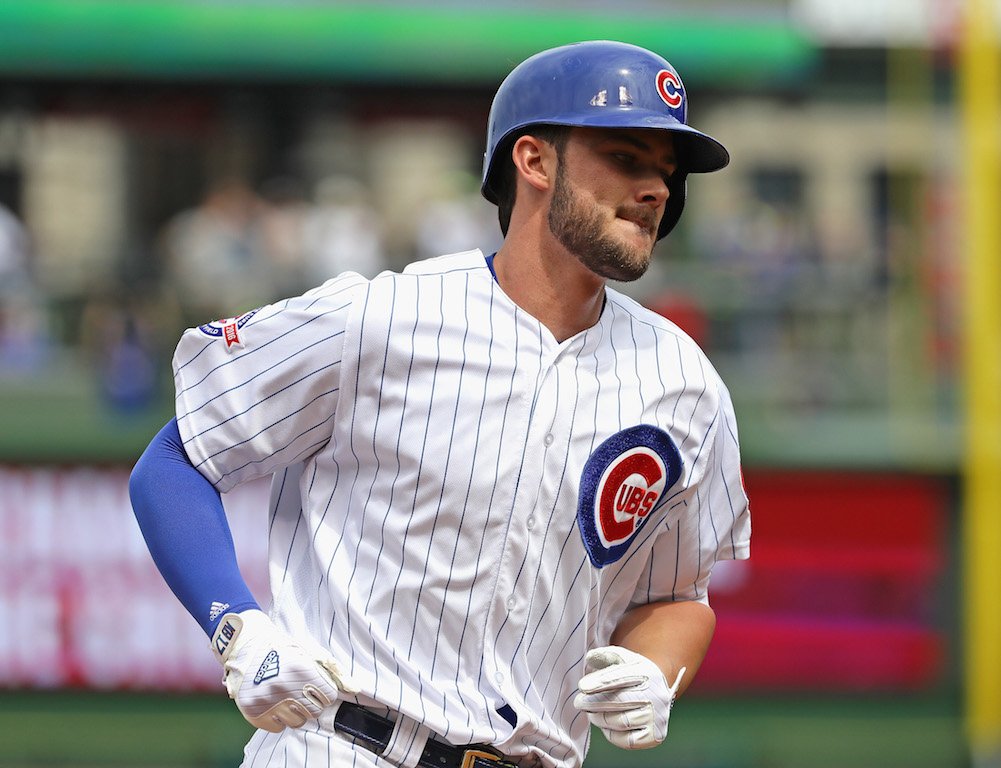 Going into the 2017 season, we know we can count on a handful of MLB players to entertain us. As the true stars of the game, they're the players who generally receive the biggest paychecks. While those players are often overpaid, there are many instances of the best players being vastly underpaid.
The notion is slanted toward the younger and less experienced MLB players due to the salary system's structure. Most baseball players don't hit a big payday until at least their sixth season. Here, we look at the 20 most underpaid MLB players — the ones still waiting for that big payday to come.
20. Anthony Rizzo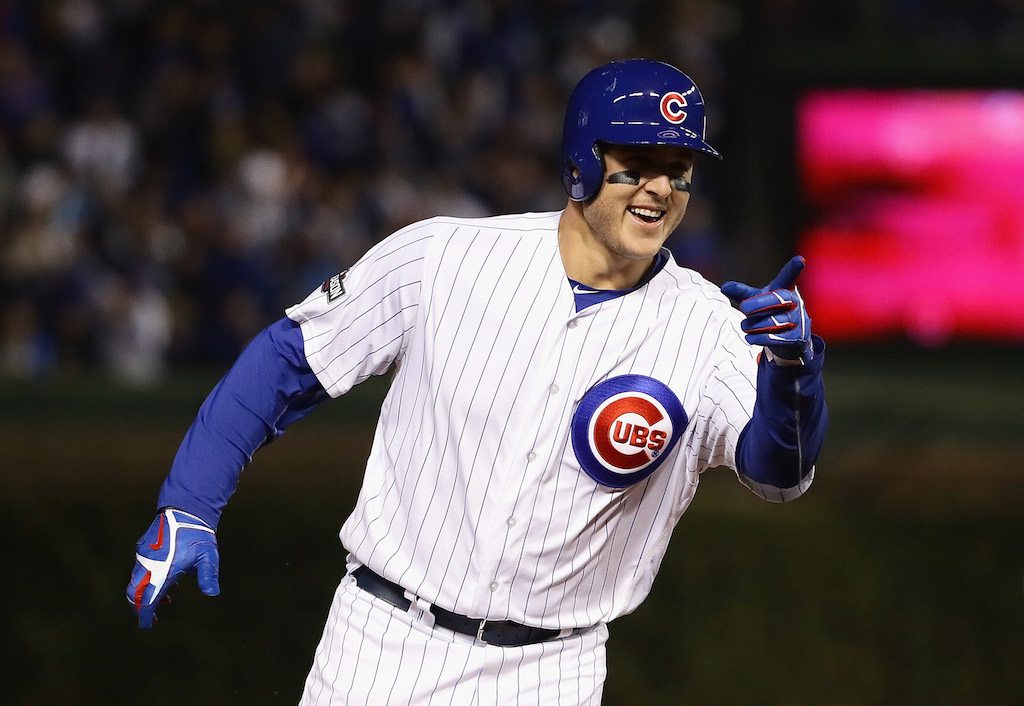 Chicago Cubs first baseman Anthony Rizzo is a three-time All-Star, a Gold Glove winner, and a World Series champion who hit 30-plus home runs in each of the last three seasons. So how much money is the 27-year-old star making in 2017? A mere $7 million.
That may be a lot of money compared to many of the players who appear later on this list. However, make no mistake about it; Rizzo is underpaid both now and in the future. He signed a contract extension back in 2013 that has him under contract for $28 million in guaranteed money over the next three seasons.
19. Jose Quintana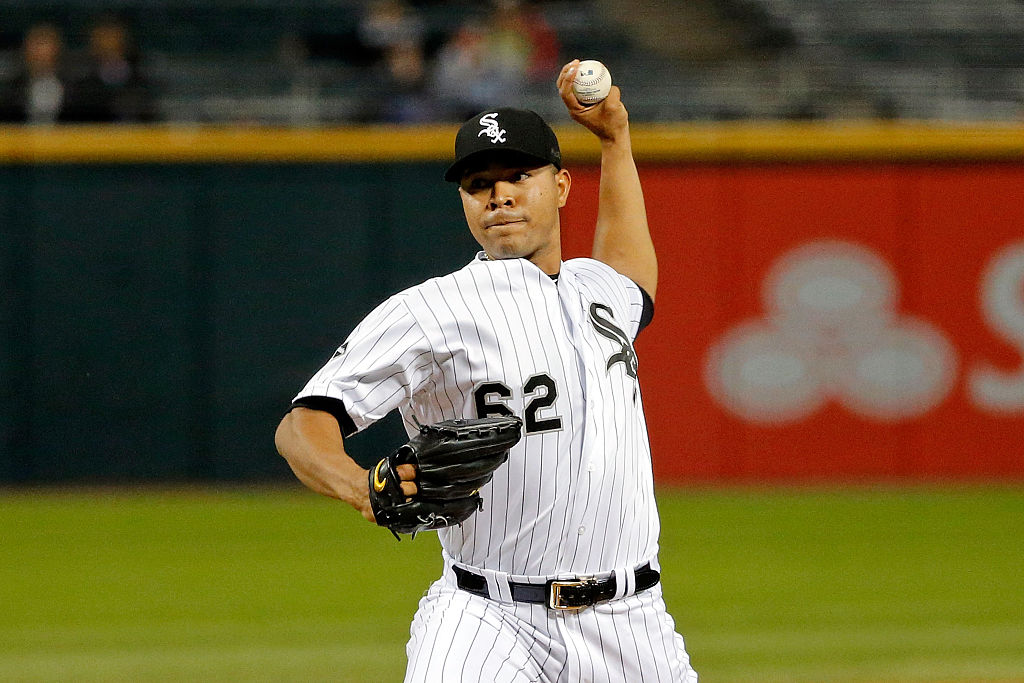 Chicago White Sox pitcher Jose Quintana is considered one of the most underrated MLB players. Fortunately, he received a bit of recognition for his excellent 2016 season. Quintana made his first All-Star game and finished the year with a 3.20 ERA in 208 innings pitched. It was the fourth consecutive season in which Quintana has topped 200 innings and more than 30 games started. The 28-year-old left-hander will pitch for the Sox this season for just $7 million. For a pitcher who's one of the best lefties in the game, that's a major bargain.
18. Starling Marte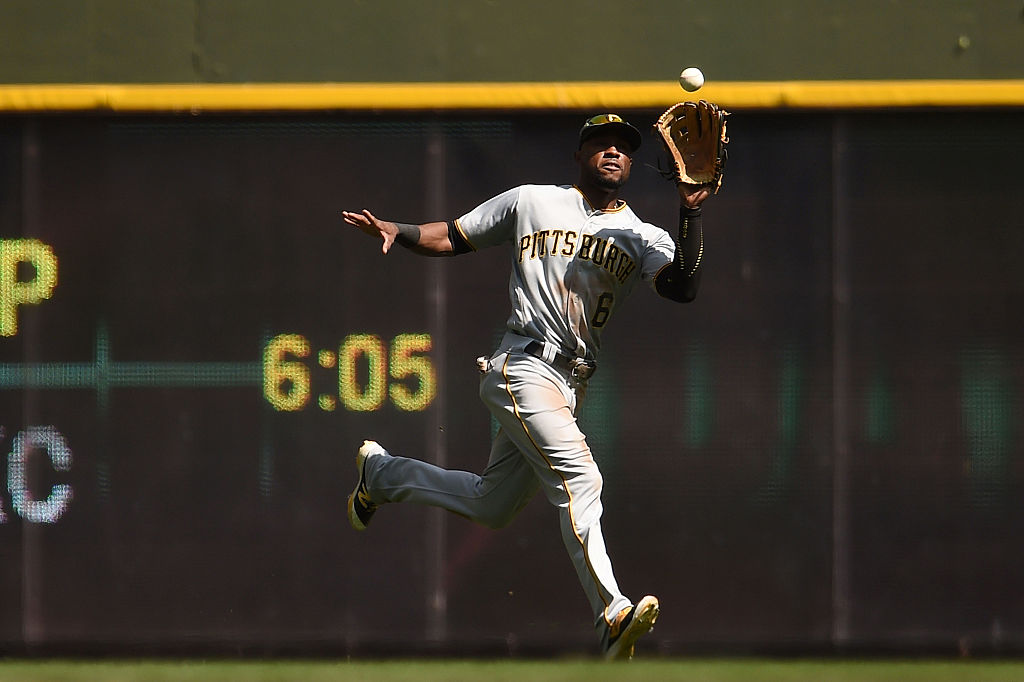 Pittsburgh Pirates outfielder Starling Marte is beginning his sixth season in the big leagues this year. He'll make a cool $5.3 million in salary, which is the largest of his young career. But that's a bargain given Marte's production. He's won the Gold Glove for his play in left field over the last two seasons and made his first All-Star team in 2016, when he stole 47 bases and hit nine home runs with a slash line of .311/.362/.456. Marte is worth 4.9 WAR or better in his four seasons in the big leagues; he has 21.8 WAR combined so far in his career.
17. Jackie Bradley Jr.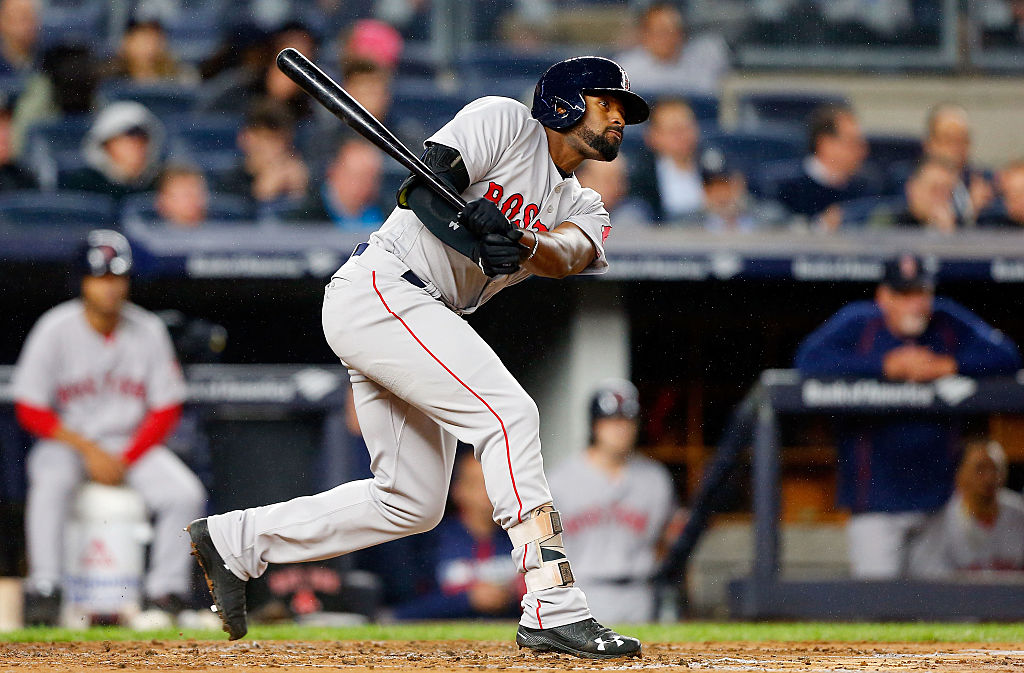 26-year-old Boston Red Sox center fielder Jackie Bradley Jr. broke out last year, playing in 156 games and making the All-Star team with 26 home runs and a .835 OPS. He set a career-high in WAR, as well, with 5.3. Bradley did all that while making just $546K in his final year of pre-arbitration, and he received a nice raise to $3.6 million with the Red Sox this year. Despite the jump in salary, Bradley remains one of the most underpaid players in the game.
16. Christian Yelich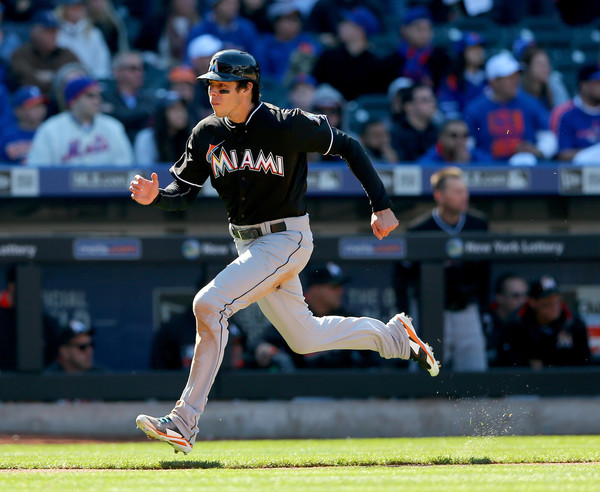 There was never any question that Miami Marlins outfielder Christian Yelich was good. Coming into 2016, many knocked him for lacking developed power. But that all changed, as Yelich exploded for a career-high 21 home runs after never hitting more than nine in his three previous years.
The 25-year-old has a career slash line of .293/.368/.430; he posted a .486 slugging percentage last season along with another career-high, a 5.3 WAR. Yelich only made $1 million in 2016, and he received a nice raise to $3.5 million in 2017. However, he still qualifies as one of the most underpaid players in the game.
15. Odubel Herrera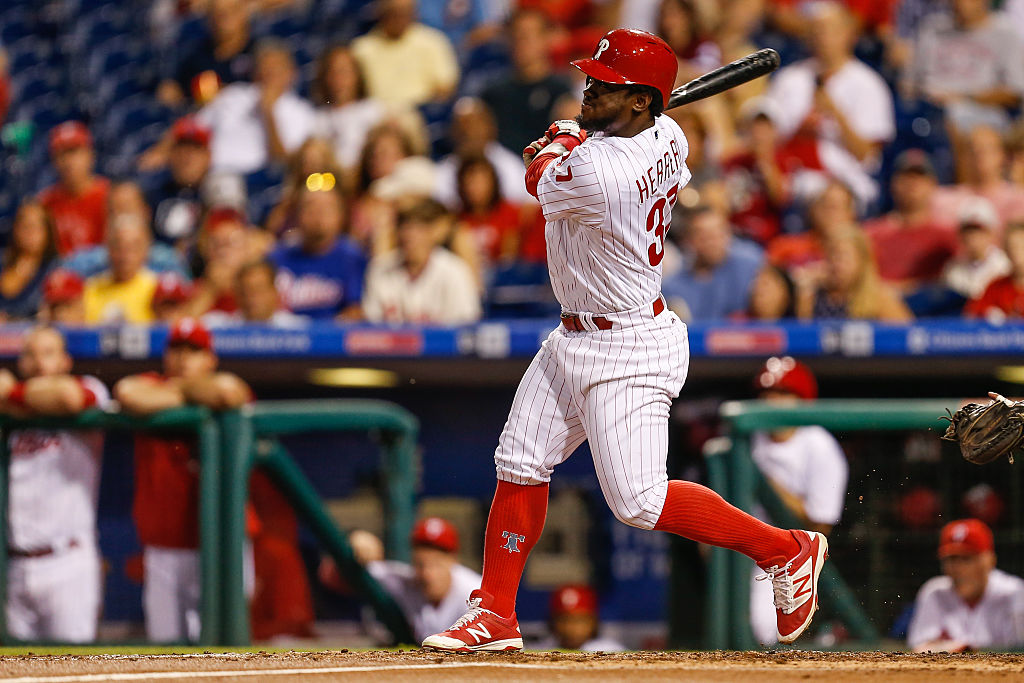 Odubel Herrera, a 25-year-old center fielder with the Philadelphia Phillies, enters his third season in the big leagues in 2017 with a career line of .291/.353/.419 in 1,193 plate appearances. He's not a huge power hitter, with just 23 home runs so far in his career, but he's stolen 41 bases and is quite good at getting on base and playing defense. Herrera's been worth 8.0 WAR in his two seasons, and his contract extension will still only give him $1.6 million this season. Herrera's salary will rise, however; he'll move past $10 million per season by 2021.
14. Gary Sanchez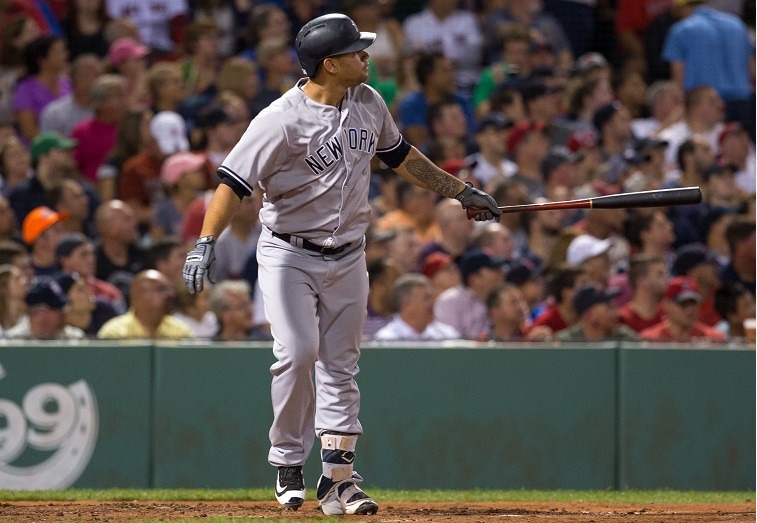 In only 53 games as a rookie in 2016, Gary Sanchez cranked out 22 homers with a line of .299/.376/.657 and put together 3.0 WAR. Those are insane numbers, given the sample size, and there's no way Sanchez will be able to repeat that kind of performance over the course of a full season.
However, Sanchez is still one of the bright young stars in the game at the age of 24. He's only set to make around $500K this season in his first year of pre-arbitration with the New York Yankees. Unless he signs a contract extension, Sanchez will be one of the most underpaid players in baseball for a while.
13. Jake Lamb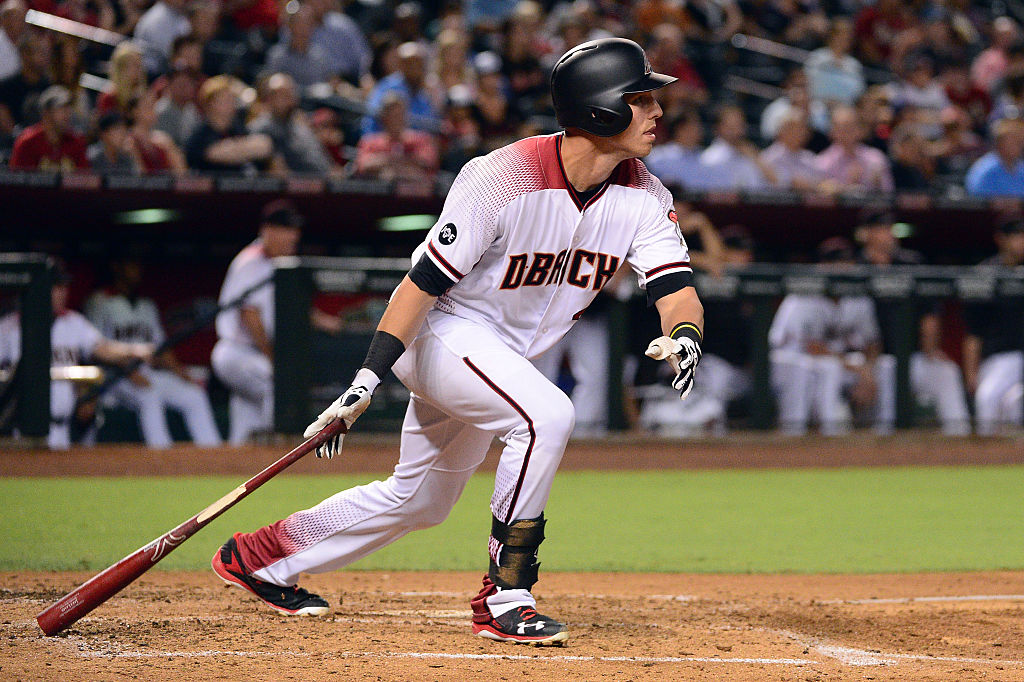 Jake Lamb had a breakout season in 2016, hitting 29 home runs and driving in 91 runs with a .249/.332/.509 slash line in 151 games. The 26-year-old will begin the year as the entrenched third baseman for the Arizona Diamondbacks, but he's still in his final year before arbitration. That means that Lamb will likely only get a small increase from his $520K salary of 2016 — probably to somewhere in the $550-$575K range.
The good news is that another good season will get him a substantial raise next winter. Until then he remains one of the most underpaid players in the game.
12. Miguel Sano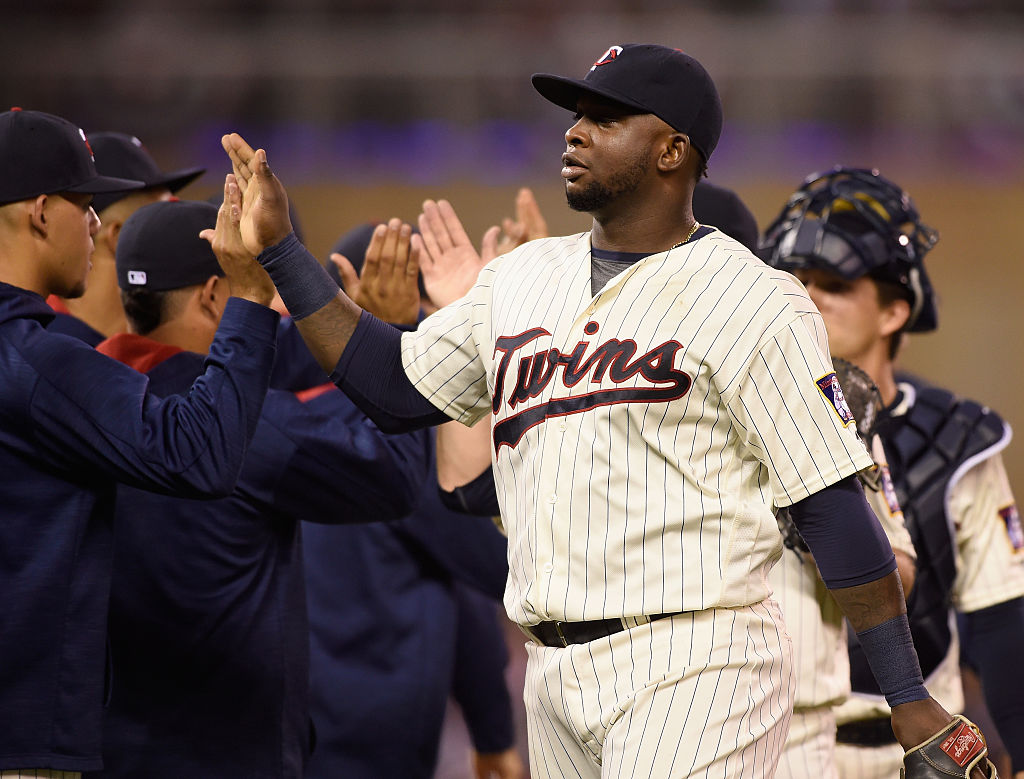 In 830 plate appearances in the big leagues over the last two seasons, Minnesota Twins third baseman/outfielder Miguel Sano has crushed 43 home runs and driven in 118 runs with a .249/.246/.489 slash line. He's not much of a defensive player, but those numbers — despite the 297 strikeouts he's accrued — are pretty nice to look at.
He made just $547K in salary last year. So, in his second year of pre-arbitration in 2017, Sano will look at something in the range of $560-$580K or so. Now he just needs to stay healthy and maybe cut down on the strikeouts.
11. Jose Ramirez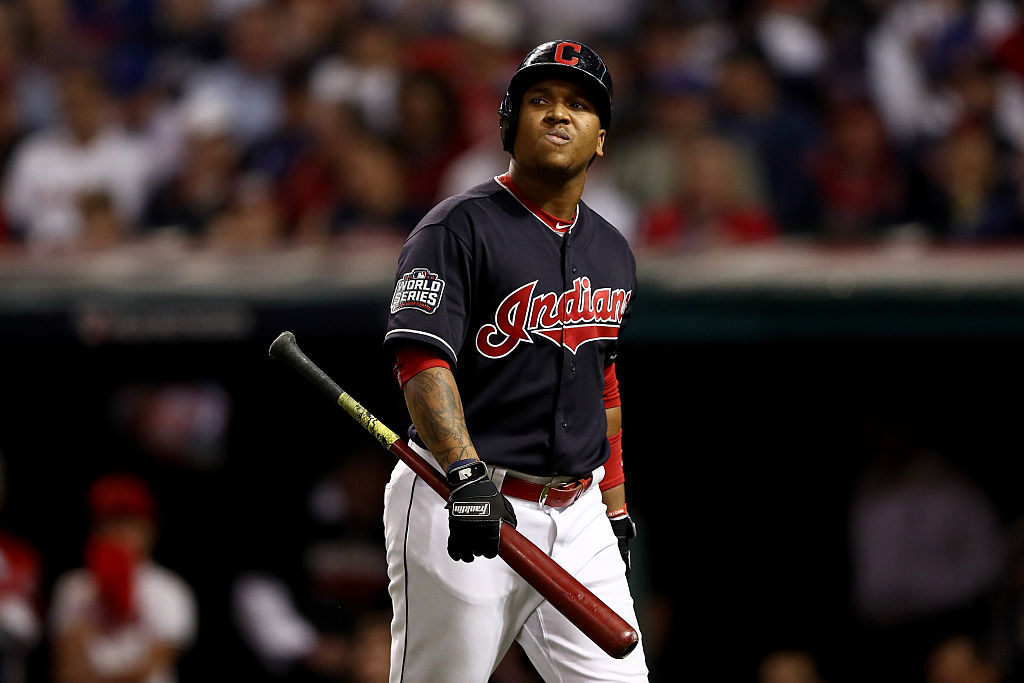 Cleveland Indians third baseman/outfielder Jose Ramirez had a breakout season with the bat in 2016, getting into a career-best 152 games with a .312/.363/.462 slash line, 11 home runs, and 22 stolen bases. That was good enough for a 3.9 WAR on the year for the 23-year-old, who helped propel the Indians all the way to the World Series.
But the nature of his time in the big leagues left him to make just $518K in 2016, which means he'll receive a small raise and fall somewhere near that same number again in 2017. Ramirez will first be eligible for arbitration next year.
10. Stephen Piscotty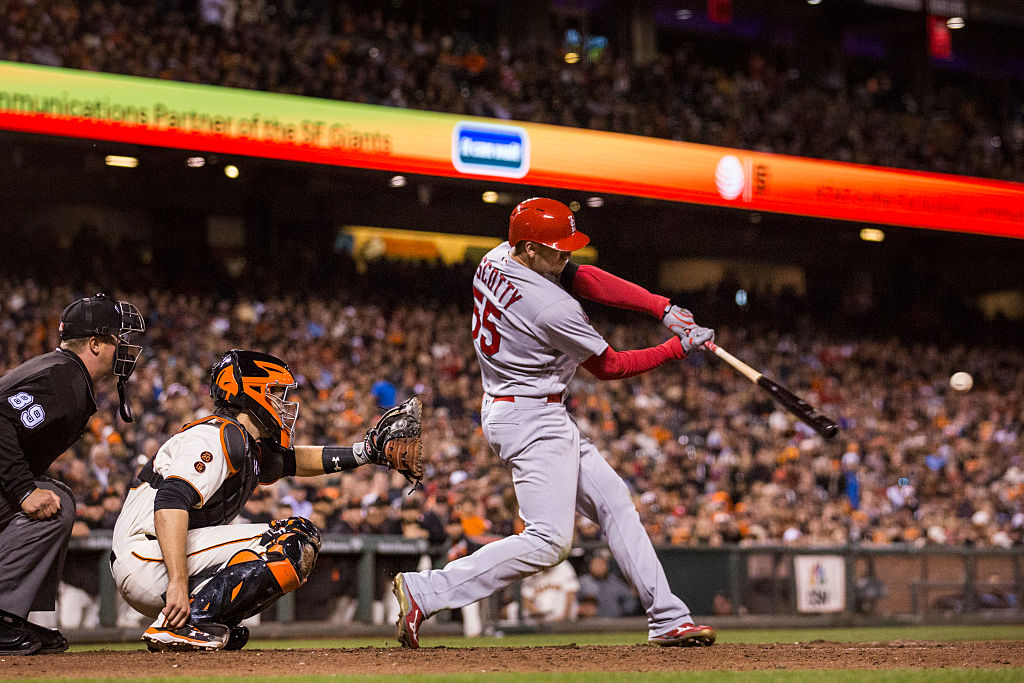 In his first full year in the major leagues in 2016, St. Louis Cardinals outfielder Stephen Piscotty hit .273/.343/.457 with 22 homers and 85 RBI, putting up a solid 2.9 WAR in the process. He did all this while making $512K in salary in his first year of pre-arbitration. Unfortunately, this means he'll have a similar salary in 2017 and 2018.
Piscotty is already 26 years old, however, so the sad news is that he won't have the opportunity to cash in on a big free-agent contract until after the 2021 season — when he's already 31 years old.
9. Aaron Sanchez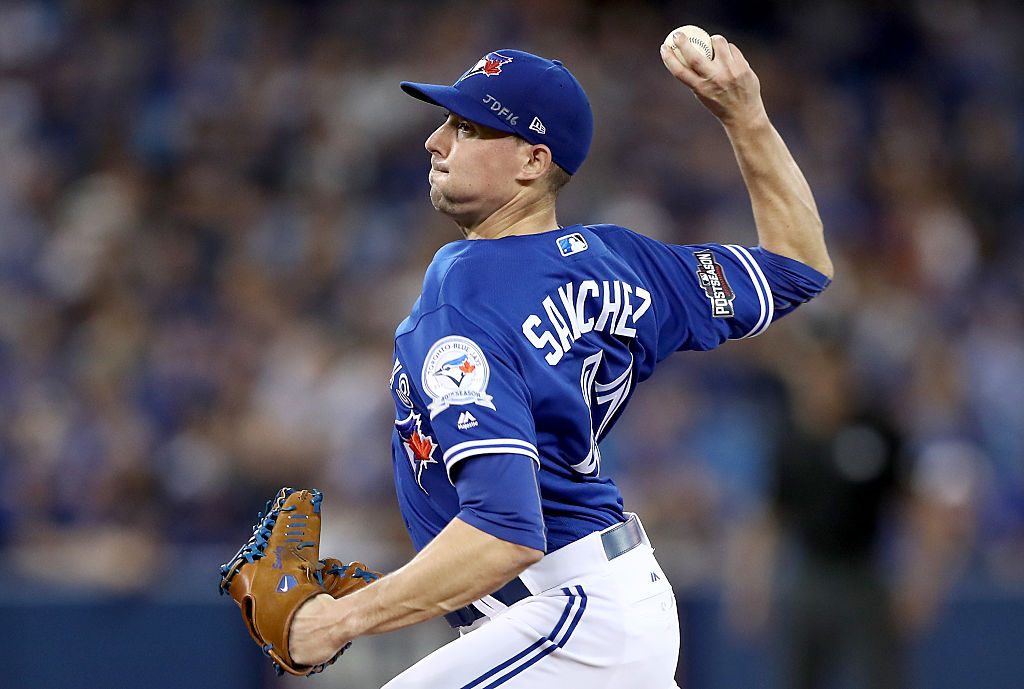 Aaron Sanchez broke out with the Toronto Blue Jays in 2016, starting 30 games and pitching 192 innings while leading the AL in ERA at 3.00 and making his first All-Star team. He accomplished all this at the age of 23 and on a $517K salary. Aaron is in his final year of pre-arbitration this year, so he will make a similar salary. But, if he can pull off another All-Star appearance or ERA title in 2017, he'll receive a substantial raise next winter.
8. Kyle Hendricks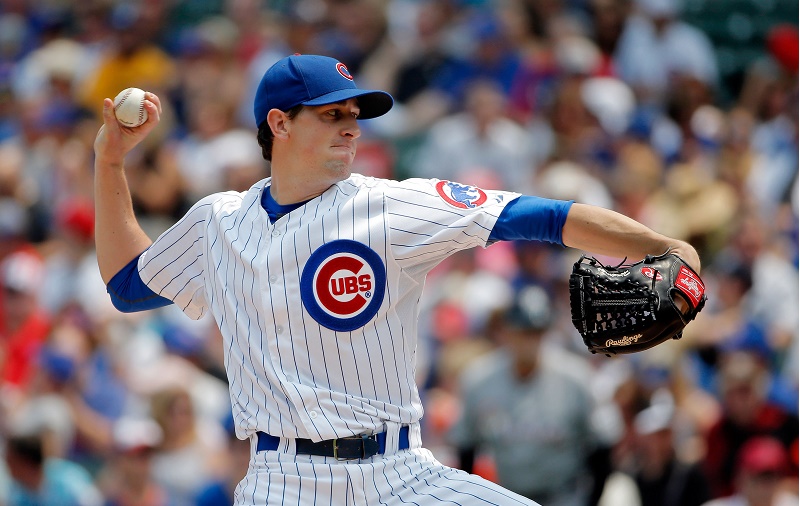 Speaking of the ERA title, Chicago Cubs starter Kyle Hendricks won the National League title in 2016 with his sparkling 2.13 ERA. He started 30 games and pitched 190 innings in his second full season in the big leagues, not including the Game 6 NLCS clincher at Wrigley Field and the Game 7 World Series winner over the Indians. Hendricks made $541K last year for the Cubs, and you can expect a pretty similar number again this year. He'll get his first arbitration-based salary next season.
7. Addison Russell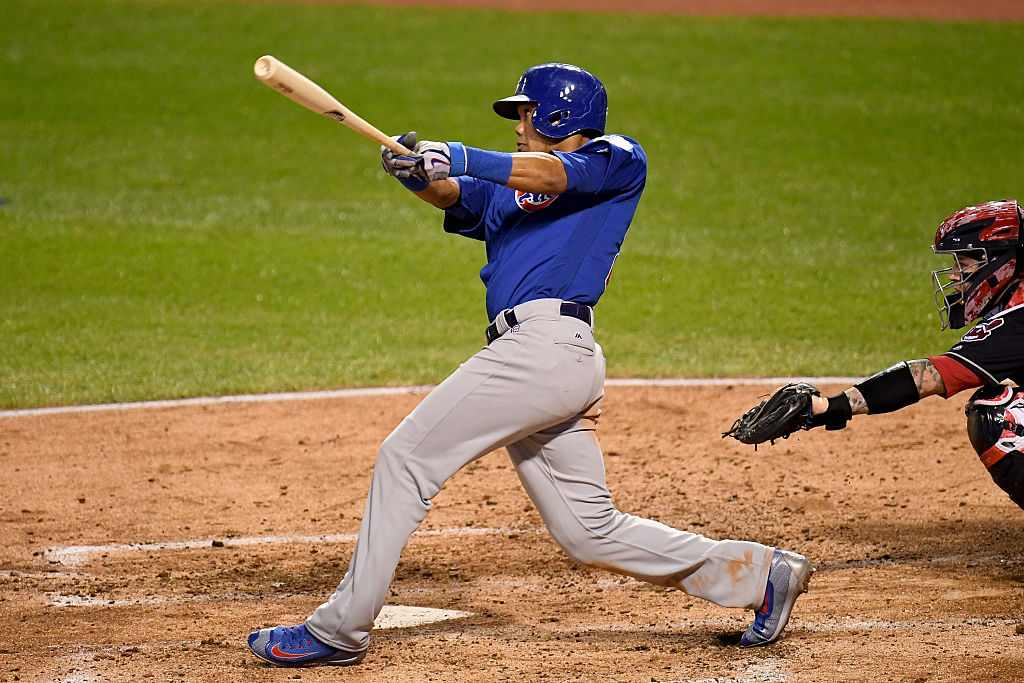 A 23-year-old shortstop, Addison Russell did a lot of great things in 2016 for the Chicago Cubs. He hit 21 home runs; he improved his walk rate while cutting down on the strikeouts; he played Gold Glove-worthy defense at shortstop; and he accumulated 4.3 WAR. Russell also made his first All-Star team and hit several big playoff home runs, including a grand slam in Game 6 of the World Series. Russell did this while playing on a $527K salary, which is similar to what he'll end up with in 2017.
6. Francisco Lindor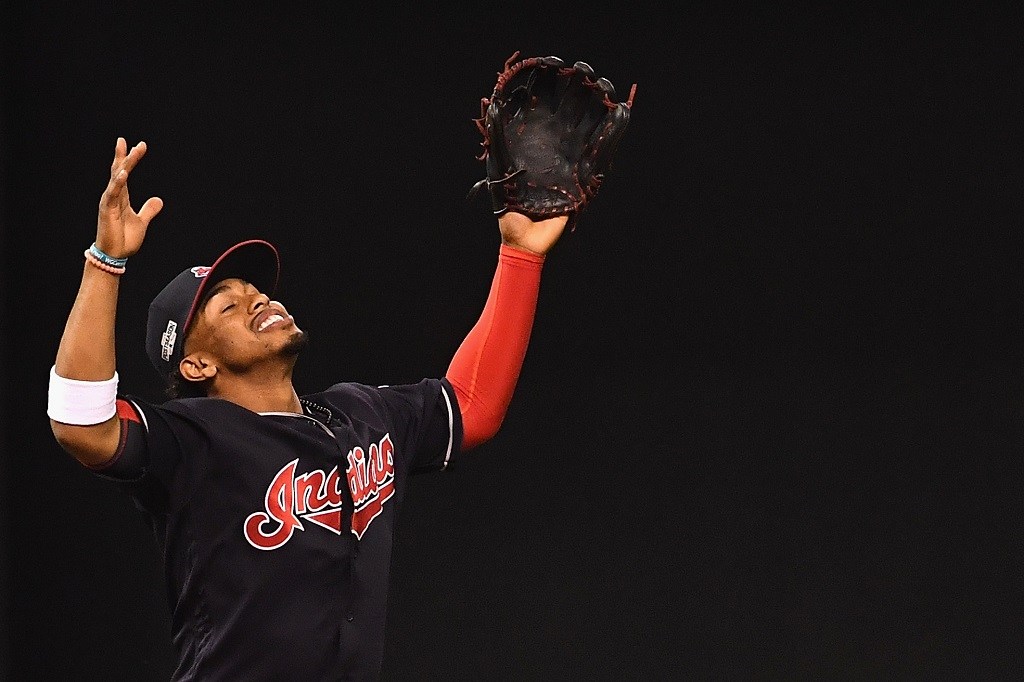 Another outstanding shortstop — who also played well in the playoffs and the World Series — is the Cleveland Indians' Francisco Lindor. He hit .301/.358/.435 at the age of 22 last season, making his first All-Star team and posting 5.7 WAR. Lindor is a wizard with the glove, winning what is the first of (likely) many Gold Glove awards. He earned just $540K in salary last season and will likely get a small raise to a similar salary this year with Cleveland.
5. Carlos Correa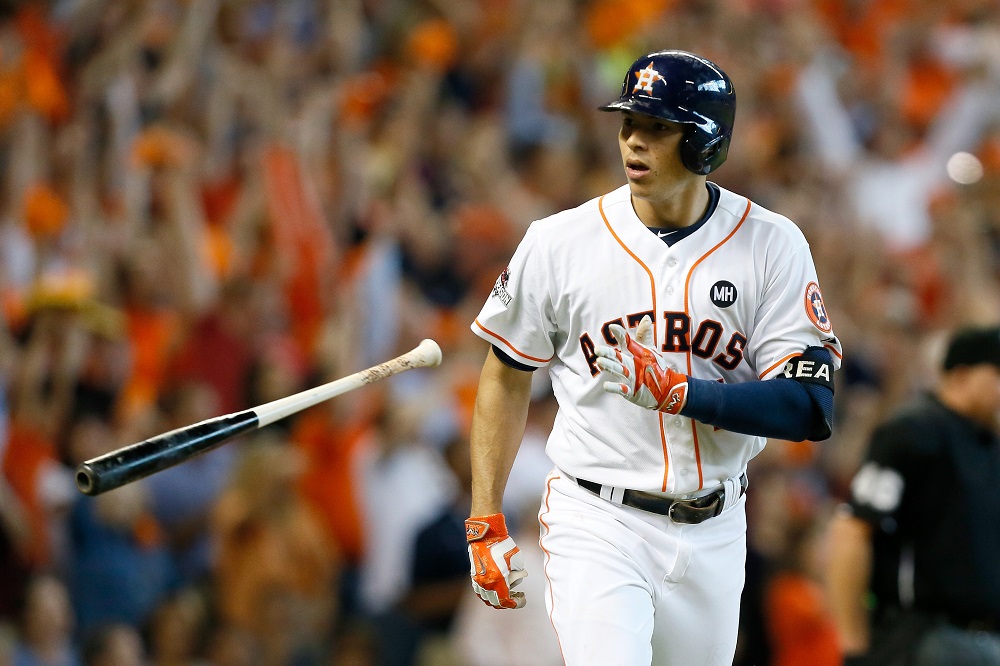 After a 99-game appearance in the big leagues as a rookie in 2015, Carlos Correa didn't set the world on fire in 2016 like many thought he would. Still, his numbers were good (.274/.361/.451 with 20 home runs in 153 games and an outstanding 5.9 WAR). The 22-year-old shortstop is a special talent, which is why the Houston Astros took him No. 1 overall back in 2012. He only made $516K last season, and should only receive a small raise on top of that this year, making him one of the biggest bargains in all of baseball.
4. Noah Syndergaard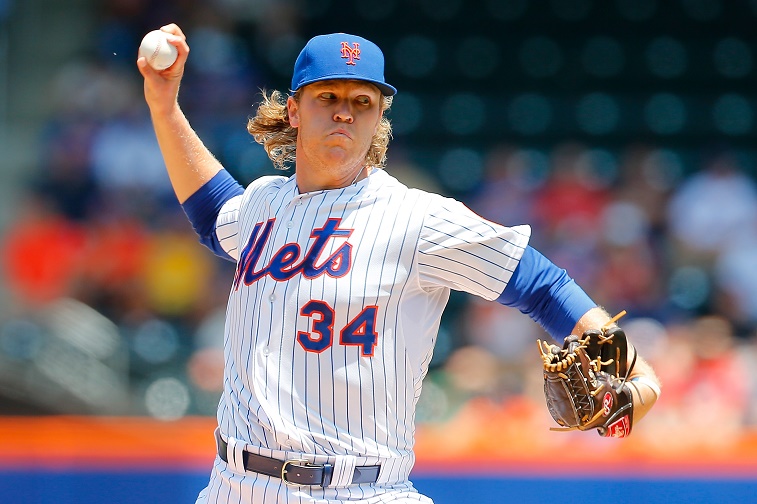 Noah Syndergaard, the tall New York Mets right-handed pitcher known affectionately as "Thor" for his chiseled jaw and long, flowing blond hair, transformed into one of the best pitchers in the game in 2016.
At just 23 years old and in his second season, Syndergaard posted a 2.60 ERA with 218 strikeouts in 183 2/3 innings pitched, making the All-Star team and coming in eighth in the National League Cy Young voting. All of that, while making only $535K in salary. It was just his first year of his three pre-arbitration years, so Syndergaard will be one of the most underpaid players in the game for a few more seasons.
3. Corey Seager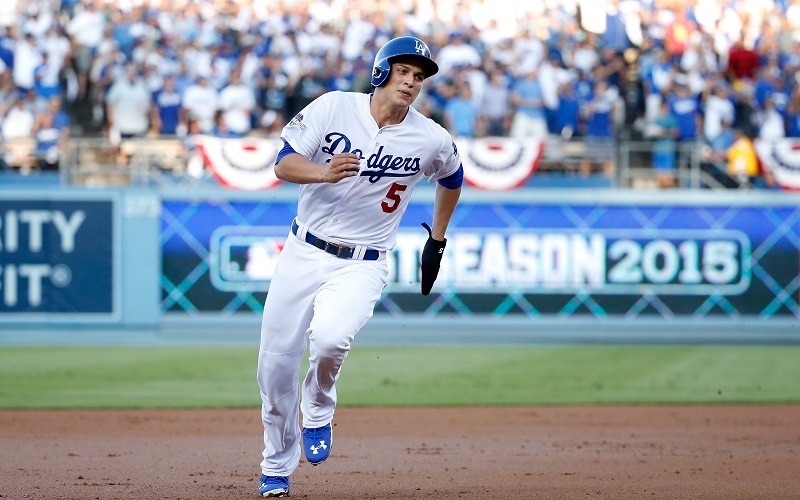 Top prospect Corey Seager was an absolute breakout star in 2016, winning the Rookie of the Year and Silver Slugger awards and batting .308/.365/.512 with 26 home runs while playing strong defense at shortstop for the Los Angeles Dodgers. Seager is just 23 years old this season and in his second year of pre-arbitration. He made only $510K last year, so barring any contract extensions, he will be one of the least expensive star players in Major League Baseball for at least two more years.
2. Kris Bryant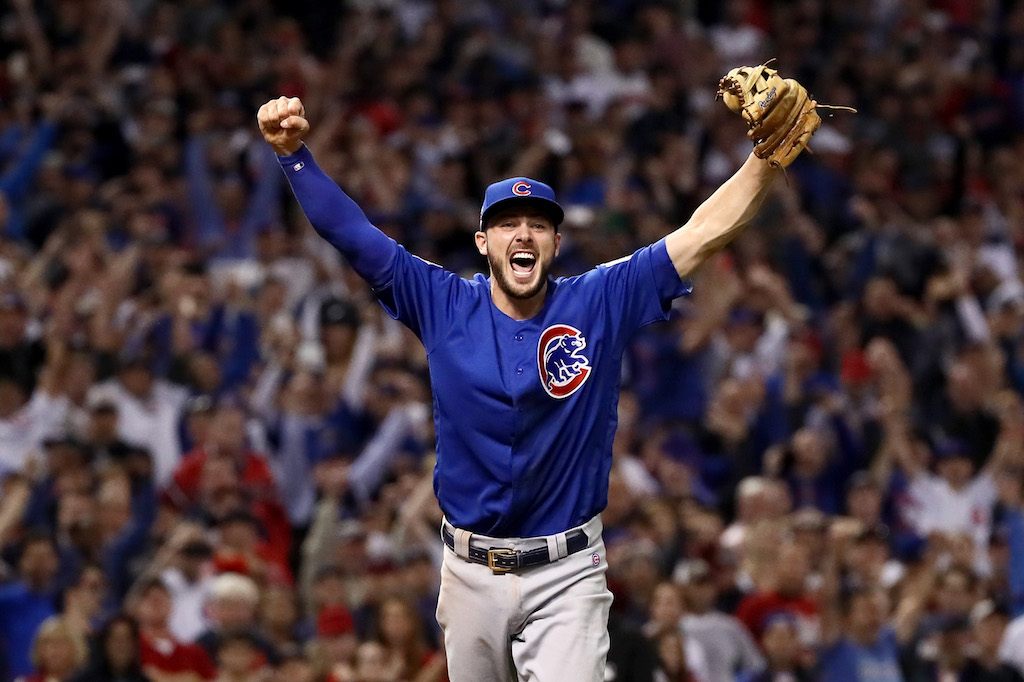 After winning the 2015 Rookie of the Year, Kris Bryant worked hard to improve his game. He hit .292/.385/.554 in his second season, playing mostly third base but moving around to all three outfield spots and first base and doing anything he could to help his team. The Cubs won 103 games in large part due to Bryant, who also cranked out 39 home runs and 7.7 WAR. He was the National League MVP winner and fielded the final out of the World Series, all at the age of 24. Bryant will be arbitration eligible next season, so this year he'll get a nice little raise on top of his $652K salary from 2016.
1. Mookie Betts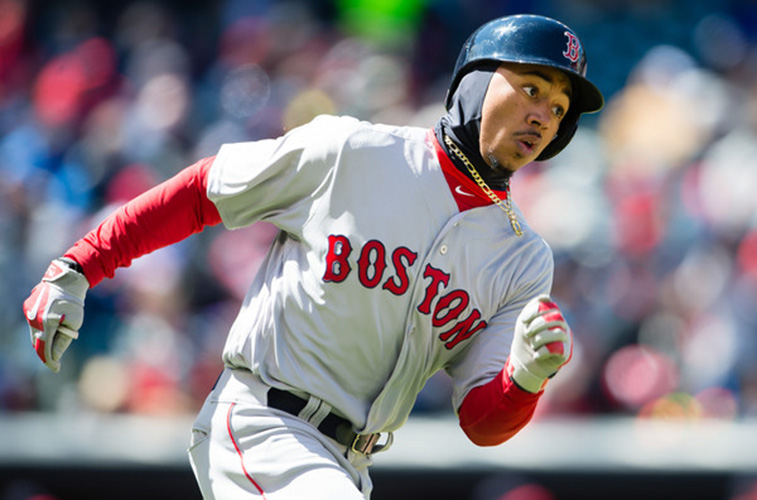 In his second full season with the Boston Red Sox, 23-year-old outfielder Mookie Betts hit .318/.363/.534 with 31 home runs and 113 RBI. He posted an insane 9.6 WAR, second to just 2016 AL MVP Mike Trout in that category. Betts is an outstanding young player, and he came away with some awards despite missing out on MVP; he was an All-Star and won both a Gold Glove and a Silver Slugger. Betts made $566K in his second year of pre-arbitration, meaning he has just one more year before that first big pay raise.
Statistics courtesy of ESPN and Baseball -Reference.