Major League Baseball's Most Interesting Spring Story Lines
Spring training is finally here, which means that real baseball games are just around the corner. Of course, pitchers and catchers reporting really is just a massive tease. Exhibition games don't even start until near the end of February, and even then the most you're getting is a few innings of your favorite players and then a slew of minor leaguers who may be years away from ever seeing big-league action.
Even still, there are always plenty of great stories each spring. Here, we have 10 of the best story lines to watch for around Major League Baseball.
10. Shohei Ohtani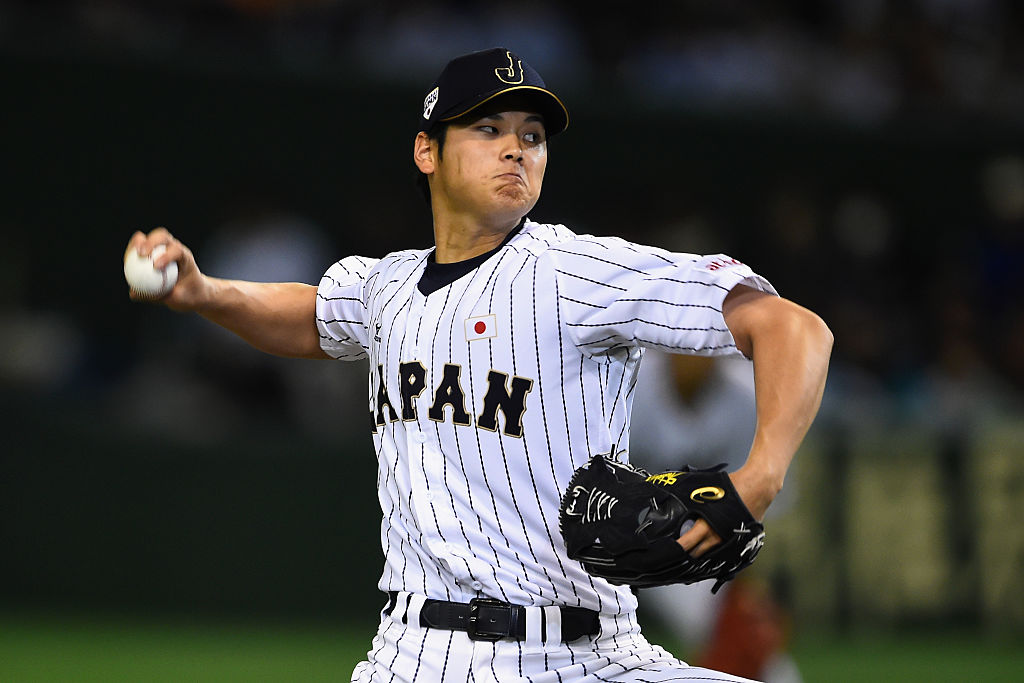 It may feel like forever ago, but the most anticipated free agent signing of the offseason was that of Japanese superstar Shoehei Ohtani. In somewhat of a surprise, the two-way star ended up with Mike Trout's Los Angeles Angels. Now with spring training having arrived, baseball fans will get their very first up-close-and-personal look at Ohtani pitching – and hitting – against real major leaguers.
"I've never felt like I've accomplished my dream yet," Ohtani said through his personal translator, Ippei Mizuhara. "I'm still in the middle of trying to accomplish that dream. Once that time comes, that's when I'll find out. At this point, I really don't know."
Having Ohtani with the Angels is somewhat of a blessing for Major League Baseball, giving fans another reason to care about the team that already holds the league's best player. Maybe Ohtani will help Trout lift the Angels to the playoffs and finally have some real success.
9. Continuation of free agency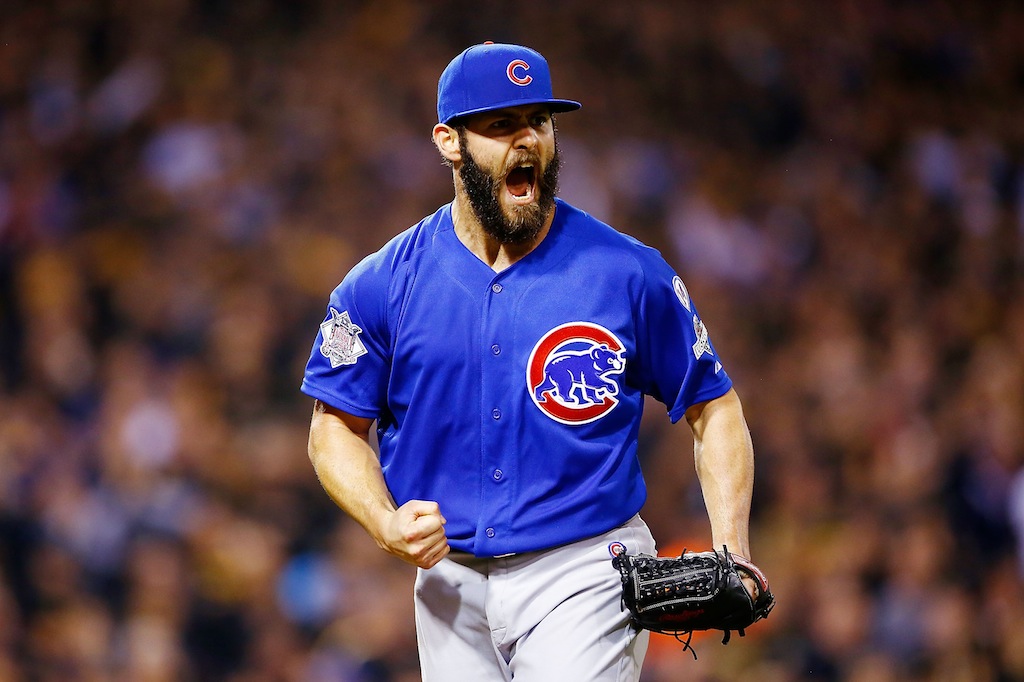 Ohtani, Yu Darvish, and a handful of others have signed as of pitchers and catchers reporting to spring training, but the free agent market is still crowded with stars. In fact, it's so crowded that free agents are forming their own training camp. J.D. Martinez, Jake Arrieta, Alex Cobb, Lance Lynn, and Eric Hosmer, among many others, have gone unsigned through the start of training camp.
Given that this is so unprecedented, it's hard to know how things will shake out from here. It would seem likely that as the games get underway, teams will be able to evaluate what they truly need and go get a quality free agent. But the amount of teams truly trying to contend in 2018 has shrunk, and it's fair to guess that most of them could be happy with their rosters if no major injuries come about. That could cause these free agents to continue sitting out in the cold – metaphorically, that is. They are in Arizona and Florida, after all.
8. The new-look Yankees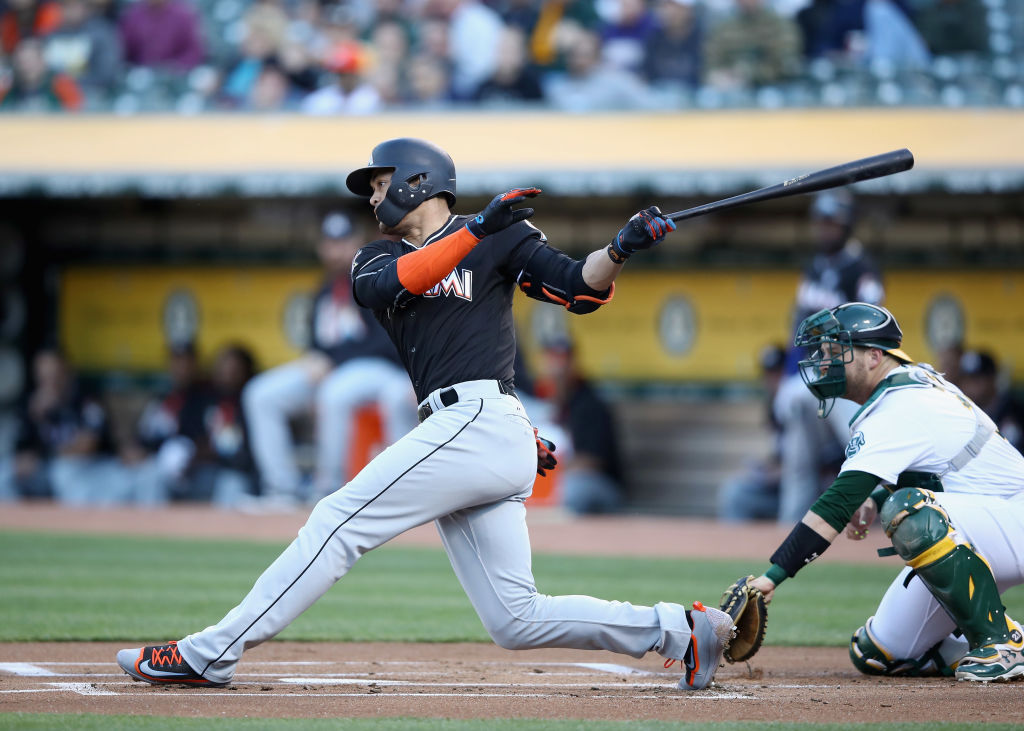 One of the biggest offseason topics revolved around the new-look New York Yankees. After four straight seasons of failing to win 90 or more regular season games, young outfielder Aaron Judge burst onto the scene in 2017 and helped lift New York to a 91-71 record. The Yankees won the wild card and ended up one victory away from representing the American League in the World Series.
As if that and the burgeoning talent in their minor leagues weren't enough, the Yanks went out and traded for former Miami Marlins slugger Giancarlo Stanton this winter, giving New York a terrifying one-two punch of Stanton and Judge. The duo combined for 111 home runs last season, which is just 17 less than the San Francisco Giants hit as a team. It's fair to say the Yankees are going to be favorites in the AL East, and could be battling against the Houston Astros in the ALCS yet again.
7. The Cubs and Yu Darvish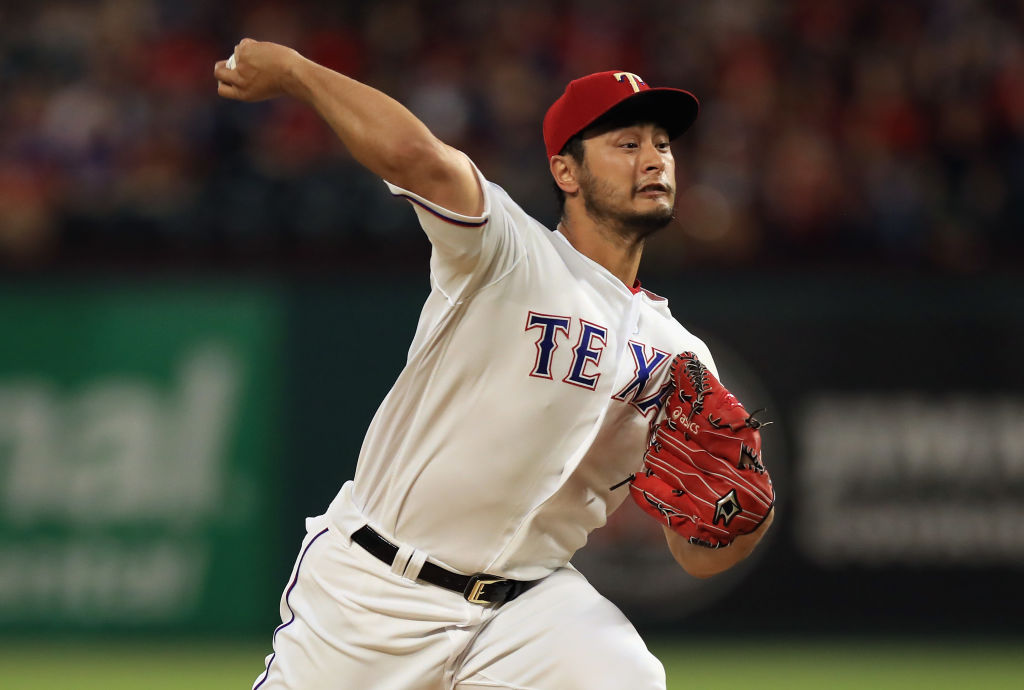 The aforementioned Darvish is the biggest signing to date, getting a six-year, $126 million deal from the Chicago Cubs just days prior to the start of training camp. That projection comes in well-below what most suggested he might get, which all fell around six-years and $150 million. At any rate, Darvish and the Cubs both appear happy with the deal, and Darvish's performance in the World Series is major motivation for him to get back to the postseason and pitch well.
With the Los Angeles Dodgers last year, Darvish pitched just 3 1/3 innings in two World Series starts, allowing eight earned runs and two homers. He was saddled with the loss in both games, and Los Angeles lost the series 4-3. Ouch. As it turns out, Darvish had been tipping his pitches, which is something a pitcher can change. The Cubs aren't worried about his performance going forward, and the signing helps draw them a step closer to the Dodgers in the National League.
6. Jeter's Marlins problem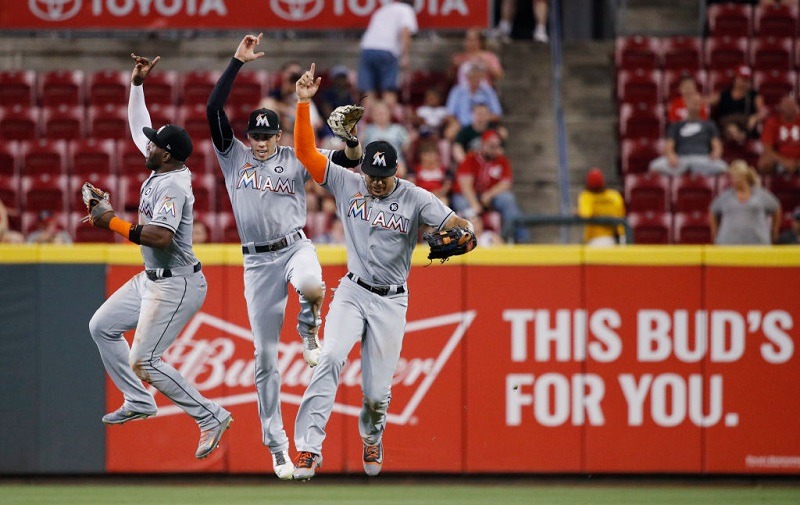 Another major offseason story line is that of Derek Jeter's Marlins. Jeter's ownership group took over from long-time Marlins owner Jeffrey Loria late last season, and at the time most Marlins fans were probably giddy to be kicking Loria out the door. However, that elation was short-lived. Jeter traded Miami's three All-Star-quality outfielder, the aforementioned Stanton, Marcell Ozuna, and Christian Yelich.
While the prospect return on Ozuna and Yelich were fine, the Yankees were allowed to swipe Stanton for mostly just the salary relief that the deal offered. Now, the Marlins were left with a team full of nobodies, Justin Bour, and Starlin Castro. Watching the Marlins play this spring will probably be reminiscent of the first half of the movie Major League.
5. Can the Astros repeat?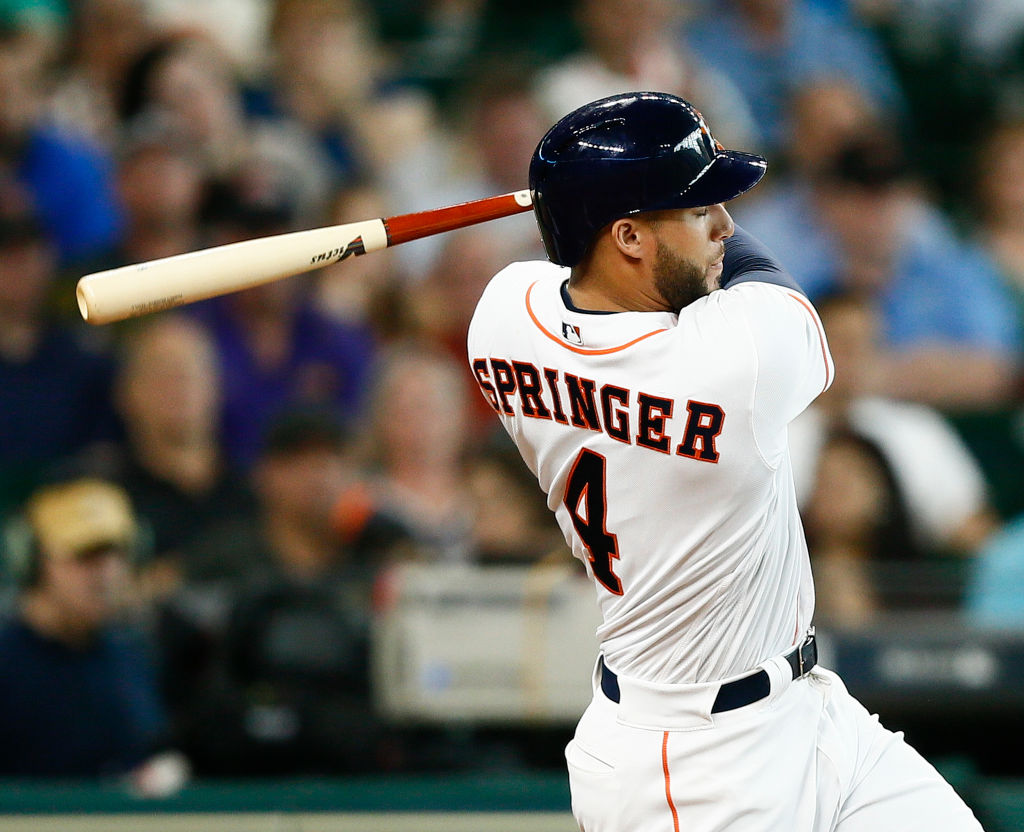 Coming off their historic World Series victory, the Houston Astros made just a few moves this offseason. One of those moves was a big deal, however, acquiring starting pitcher Gerrit Cole from the Pittsburgh Pirates in exchange for pitcher Joe Musgrove and a few others. The truth of the matter is, the Astros didn't need to do a whole lot to be a World Series favorite in 2018. They're returning Jose Altuve, George Springer, Carlos Correa, Dallas Keuchel, and every other major player from last season.
The 2017 Astros won 101 regular season games, making the playoffs for the second time in three years under manager A.J. Hinch. But the Cubs experienced a World Series hangover in the first half of 2017, sitting at 43-45 at the All-Star break before kicking things into gear and finishing 92-70. Will Houston experience a similar stumble out of the gate, or will they see a continuation of their AL West dominance?
4. Manny Machado and the O's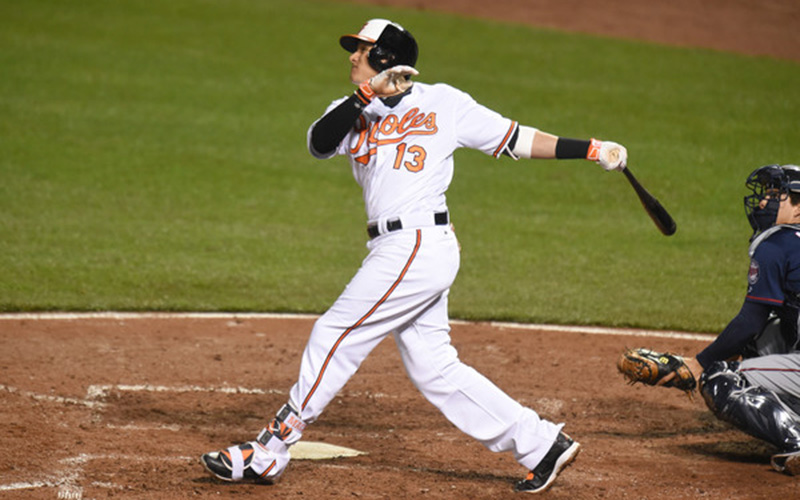 There have been a lot of rumors about Manny Machado and the Baltimore Orioles this winter, but it appears as though we'll get to the start of the season without Machado being dealt. The Orioles' 25-year-old third baseman/shortstop is one of the most talented players in the game, having averaged 5.8 WAR in each of the last three seasons while also topping 30 home runs each year. But he's going to be a free agent next offseason, and Baltimore has considered dealing Machado now to avoid losing him for nothing.
The Orioles don't appear to be serious contenders, so there's no telling what might happen with Machado. Baltimore has made the playoffs just once in the last three years, losing the wild card game to the Toronto Blue Jays in 2016 following an 89-73 season. It's possible they bounce back as a team and keep Machado around for the stretch run, but the most likely scenario is that he's dealt at some point. It's worth keeping an eye on for now.
3. Dave Martinez and the new managers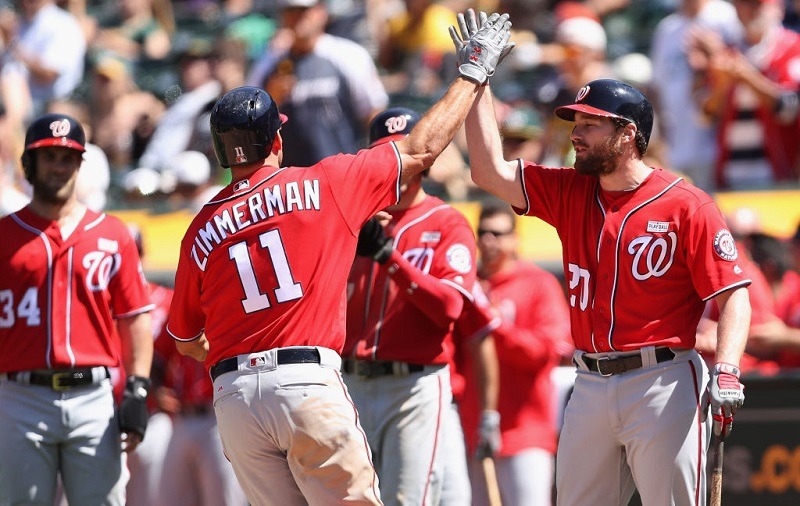 There are a handful of new managers in Major League Baseball, and a few even involve teams that made the postseason last year. Dave Martinez left his bench coach position with the Cubs to lead the Washington Nationals, while Aaron Boone takes over for Joe Girardi with the Yankees and Alex Cora steps into the hot seat with the Boston Red Sox. Each team has their own interesting story line to watch this spring, so how each first-year manager deals will be intriguing.
Martinez has a talented Washington team that is looking to finally break through to the NLCS after having lost in the division series four out of the last six years. It could be the Nats' last chance with star outfielder Bryce Harper, who like Machado is a free agent next winter and could be on his way out the door with a record-setting contract. Boone replacing the experienced Girardi is interesting, in and of itself, and Cora coming into the AL East champions' clubhouse and having to worry about fending off the Yankees is worth watching as well.
2. Players returning from injury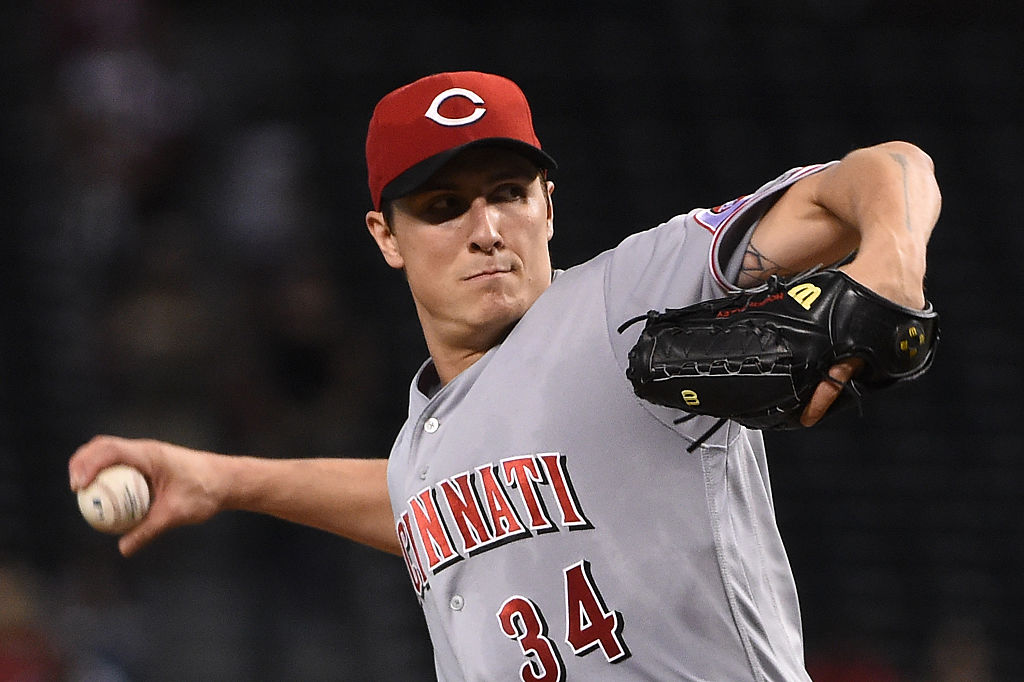 There are several players looking to bounce back from injuries in 2018, and for some of them those injuries go back more than just one year. Kris Medlen, Andrew Heaney, and Jonny Venters have appeared sporadically in the big leagues the last few years, and are looking to right the ship with a healthy and productive spring. Cleveland Indians outfielder Michael Brantley has played just 101 games combined the last two seasons, and he's a 30-year-old two-time All-Star.
Probably the most robust comeback story is that of the entire Cincinnati Reds starting rotation. Anthony DeSclafani didn't pitch at all in 2017, Brandon Finnegan pitched just 13 innings, and Homer Bailey tossed 91 innings over 18 starts but with a 6.43 ERA. Each pitcher has proven to be a quality starter in the past, and the Reds are projected to have a solid offensive team in 2018. If they can get healthy production from their rotation, they could be somewhat of a surprise.
1. Are the Braves ready yet?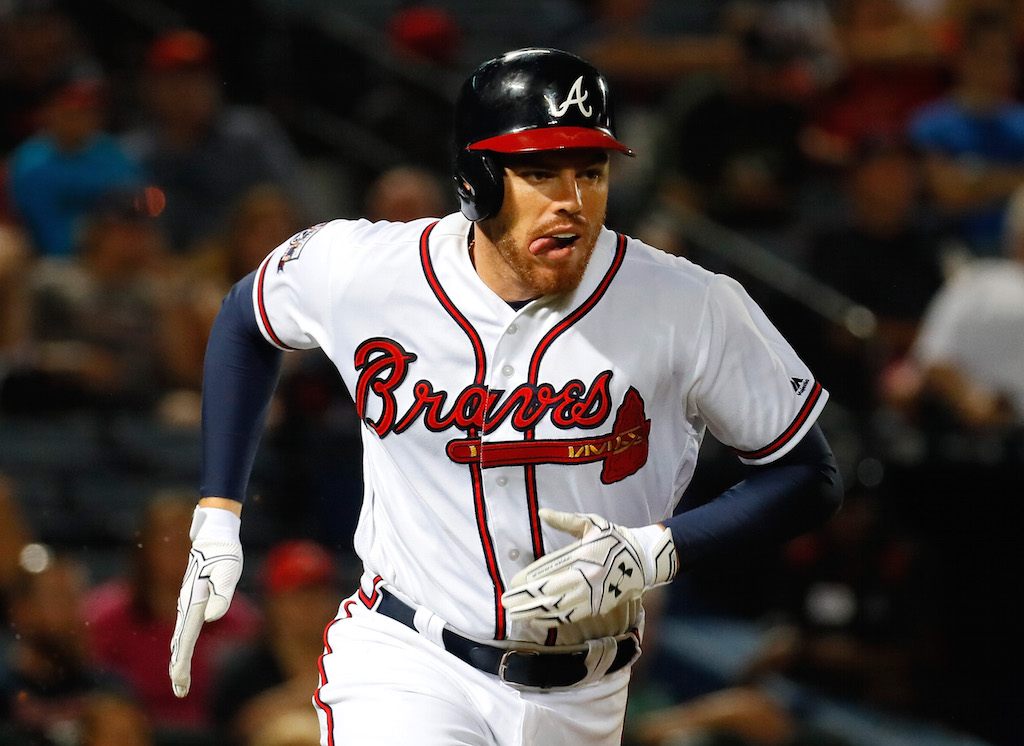 This upcoming season will show Major League Baseball to be as top-heavy as any year in recent memory. The only division winner from 2017 that experts believe could be unseated in 2018 are the Red Sox, who only held off the Yankees by two games last season and should still be a playoff contender this season. In the AL East, it appears that the Nationals could win their third straight division title.
But what about the Atlanta Braves? With so many teams going through a rebuild, it should be mentioned that the Braves have been doing so for the last three years. They have a superstar first baseman in Freddie Freeman, one of the best farm systems in baseball, and a handful of promising arms in their starting rotation. Will the Braves finally make the leap into contention?
They were 43-45 at the All-Star break last season before diving toward a 72-90 finish, so maybe Atlanta will start to show early signs of life this spring.