Making It Rain: 5 Athletes Who Give Big Tips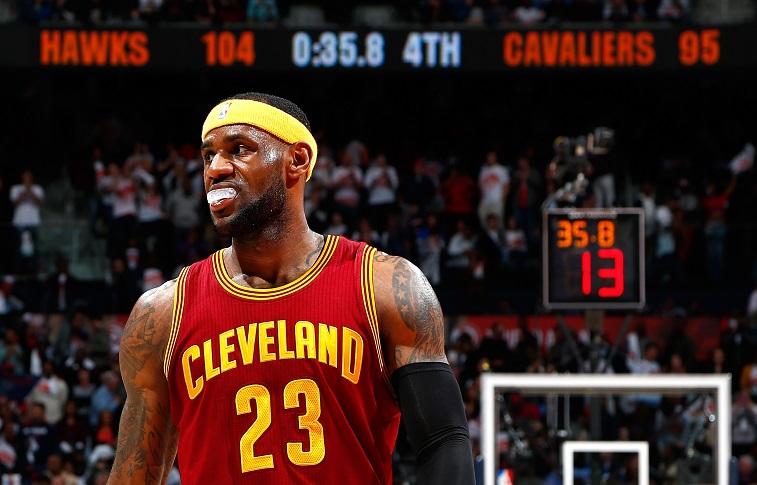 The service industry is a tricky one, both to work in and to interact with. There's a parallel shared with how people interact with professional athletes, actually, since the discourse is always slanted toward people who can do things that you can't, whether it be impressive displays of sports excellence or bringing you your meal. The last thing anyone really wants to do is draw the ire of either group, either as an adoring fan or a waiting customer. The biggest difference, really, is the fact that the average athlete makes a bit more than the average service employee. And the fact that every industry worker understands the value of a good tip — a fact that can be lost on some athletes.
A few years back, for instance, it came out that LeBron James had allegedly (and, it turned out, hadn't) left a $10 tip on an $800 bill. Tiger Woods has been at the top of that ignoble list for years for his behavior, like in 2011, when he apparently took back a $5 tip at a blackjack table — where a hand was worth $10,000 — because he realized he had already tipped the dealer once. No wonder he's been able to amass so much personal wealth.
We're not here to look at those kinds of athletes, though. Those stories always kind of end the same way, with everyone kind of thinking that these genetic lottery winners are more or less jerks after all. It's much more fun to look at the athletes who express their personal luck with extreme generosity, right? Right. With that, here are five athletes that will restore your hope in humanity and get you stoked on sharing.
5. Wes Welker — NFL wide receiver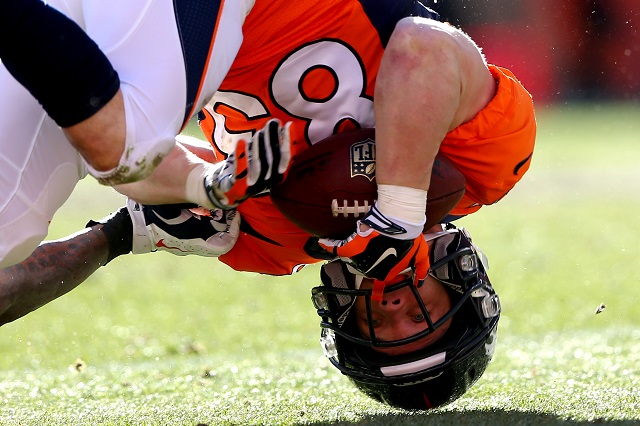 Wes Welker, now in that weird no-man's land between free agent and retiree, just made $6 million over the course of his last NFL contract, a nice feather in the cap of a career that has seen the wideout pull in over $30 million since being signed by the San Diego Chargers back in 2004. The receiver was on hand for this year's Kentucky Derby (no word on his mint julep fandom) and was one of the lucky bunch that won big on the race. This was awesome, not only because of his outfit, but because he decided to celebrate by handing out Benjamins.
That's right — after his win, Welker decided that the socialist model the NFL follows was worth emulating, and decided to get his revenue sharing on, passing out hundreds to anyone within arm's reach. According to Jeff Novak, who's been watching people leave the Derby long enough that he's titled appropriately, "He just won probably hundreds of thousands of dollars so he just started handing money to people like it was no big thing."
4. Bubba Watson — pro golfer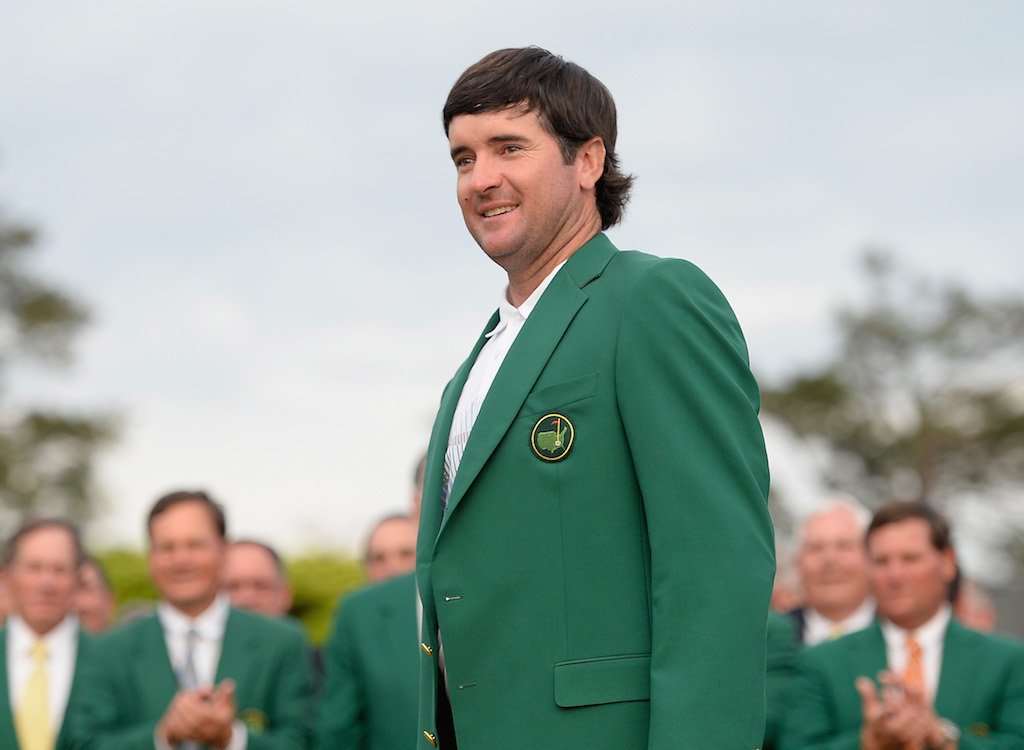 While the food in, around, and about the Masters sounds pretty delicious, Bubba Watson is a man with the tastes that fit his name. After snagging a victory at Augusta, Watson decided to celebrate with a meal at the local Waffle House. There were selfies. There was also a pretty fantastic tip at the end of it — the golf pro reportedly left the Waffle House staff a $148 tip. That might sound small, but you've got to consider that no one could reasonably eat enough at a Waffle House to make that a 15 percent gratuity.
3. Peyton Manning — NFL quarterback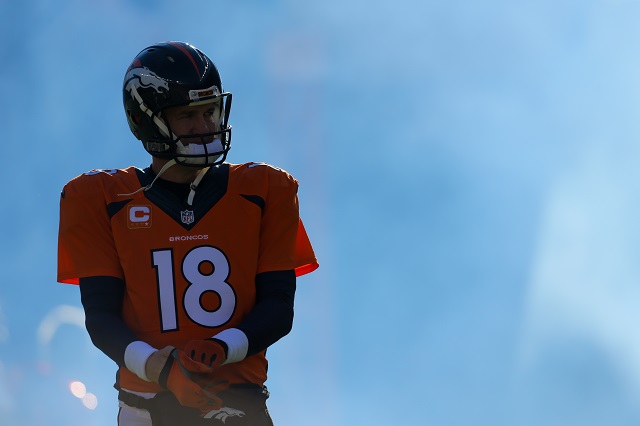 In 2012, Peyton Manning decided to show off his tipping acumen while he was working regaining his throwing arm at Duke University (this was prior to signing with the Denver Broncos, and also prior to setting the idea of an NFL offense out to pasture in 2013). After one practice session, the quarterback stopped in at the Angus Barn in Raleigh, North Carolina, with some friends. The resulting bill? Just under $740. The tip? An even $200. Peyton Manning is a pretty cool guy, apparently — it's not just for the commercials.
Things weren't so rosy, though — word quickly surfaced that the server who posted the photo to the Internet was canned as soon as the photo went viral. "This goes against every policy we have," the owner of the restaurant told The Triangle Business Journal. "It's just horrible." From where we're sitting, it's actually pretty awesome, although we understand why the practice might be unappreciated by a restaurant that regularly caters to celebrities.
2. Tamba Hali — NFL linebacker
Manning's got nothing on Tamba Hali, though. Hali, who plays for the the Kansas City Chiefs, was told to go out and celebrate by coach Andy Reid. Hali took him at his word, racking up an $1,800 bill at Fogo de Chao. Undeterred, the Kansas City lineman tacked on $1,000 to the automatic gratuity of $300. This was received by the wait staff, who split all their tips, quite graciously, as if there would be any other reaction. "It made our day. Hands down, it made our day," server Joshua Roan told Kansas City News 5. "The staff was over the top. He was the last guest in the building. There was a lot of shouting and hollering after he left. We had to wait until he left. We had to keep it professional."
1. Charles Barkley — NBA legend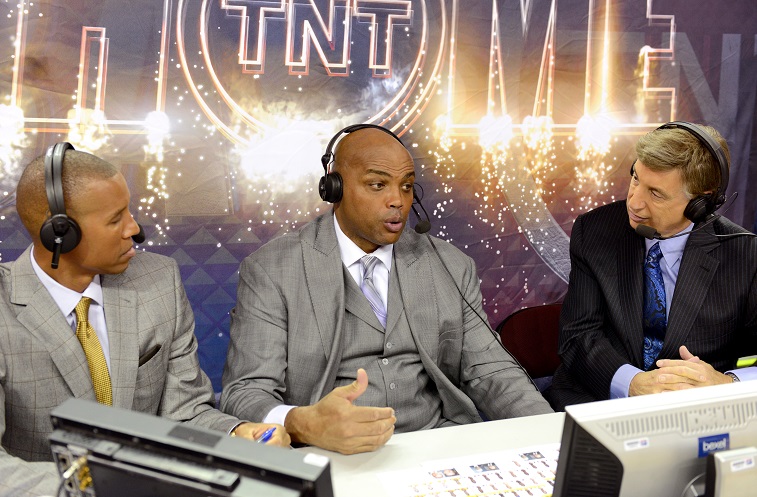 Charles Barkley is gregarious. That's his defining trait, especially if you look beyond his non-negotiable status as one of the best players ever to grace the NBA. The Round Mound of Rebound, now an analyst on TNT's fantastic Inside The NBA, who once said he supported George Bush because he was rich, has long had a reputation as a guy who isn't all that guarded with his money. His philosophy is rooted in that generosity, and he pretty much summed it all up in a Conan appearance, though, when he revealed that he tipped his blackjack dealer $25 grand after winning $700,000. Quoting the man would do him a disservice, so the full clip is below: