Malcolm Jenkins Has Created a New Business Venture To Help Fellow Players
The best professional athletes in the major sports leagues make generational wealth these days. Like with all things in life, different players handle their wealth in different ways. Some players save their money or invest it to try to make sure their wealth will last them into their post-playing careers.
Others aren't as responsible with the millions of dollars they earn annually and spend their money on lavish purchases like sports cars and luxury mansions. Then there are other people who use their money for good. Veteran NFL player Malcolm Jenkins falls into that latter group.
Malcolm Jenkins' NFL career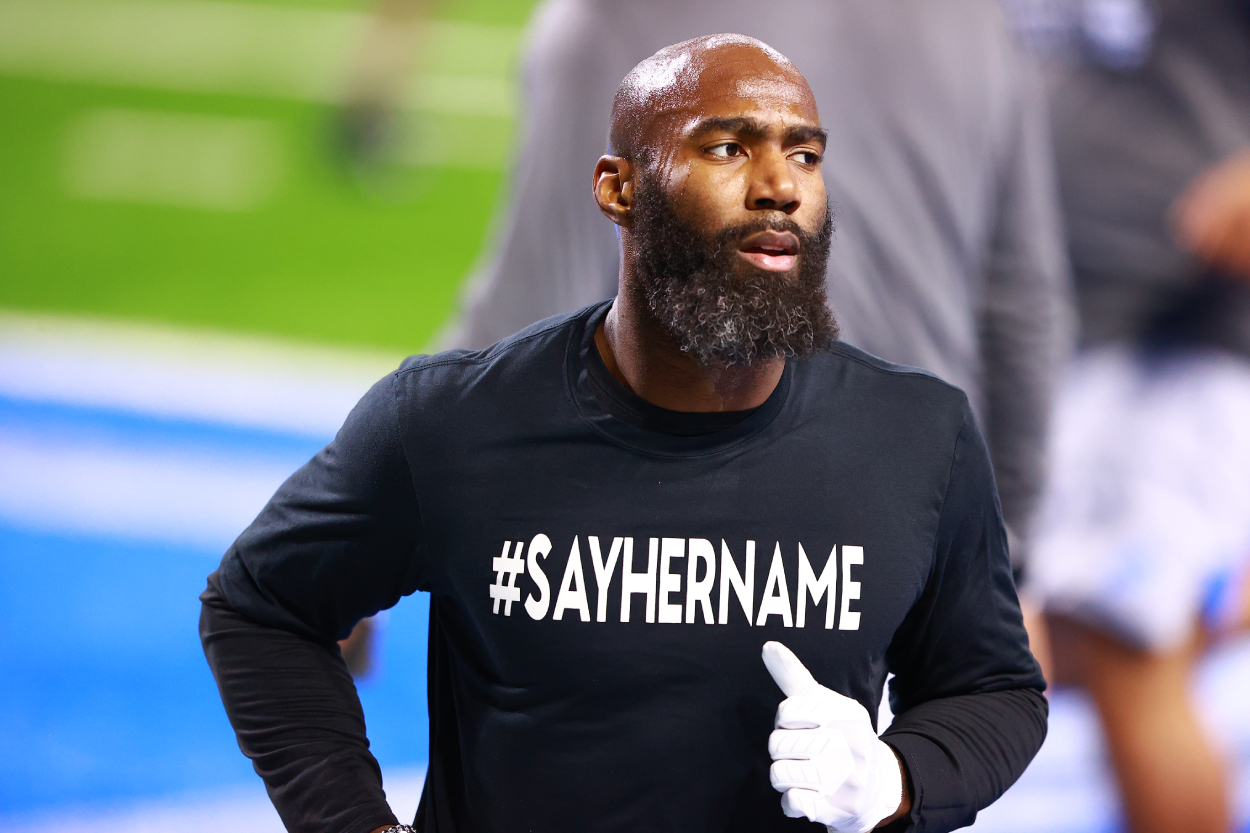 Jenkins has split his 12-year career between the New Orleans Saints and Philadelphia Eagles, spending six seasons with each team. In 175 games, including 167 starts, Jenkins has grabbed 18 interceptions, and scored six touchdowns.
He has forced 18 fumbles and recovered 11 fumbles. Jenkins has sacked opposing quarterbacks 12 times, and he has 921 total tackles, with 44 of them resulting in a loss.
A case can be made for him to make the Hall of Fame after he retires, and he can add to it if he continues to perform well as he enters the final years of his career.
At 32 years old, Jenkins should be able to play at least a few more years. Pro Football Reference ranks him 118th among defensive backs on the site's HOF monitor, and the average Hall of Fame DB is 106.58, so Jenkins is a little behind the pace but has more time ahead of him to move up.
Malcolm Jenkins' net worth
The Saints took Jenkins with the 14th pick in the 2009 draft, and he has made tens of millions of dollars in his 12 seasons in the league, according to Spotrac. He signed his most recent contract in March, returning to the Saints on a four-year deal worth $32 million, with more than $16 million guaranteed, that gives Jenkins an out clause after the 2021 season.
Overall, Jenkins has made just shy of $70 million to date in his NFL career. Including endorsements and other earnings, IdolNetWorth estimates Jenkins' net worth to be $93 million.
A different kind of venture capital firm
Malcolm Jenkins is using his considerable wealth to help others. Forbes reports that he is one of several high-profile athletes and celebrities who have invested in Broad Street Ventures, a $10 million investment vehicle that has been backed entirely by Black and Brown investors.
In addition to Jenkins, the other NFL players who have invested in the new company include twin Patriots Devin and Jason McCourty, the Eagles' Rodney McLeod, and free agent Jordan Matthews.
Broad Street Ventures, which is named for the famous Philadelphia street, is the first "athlete-founded fund to focus on giving people of color more control over their financial future."
Frustrated with a lack of options for Black people
Jenkins and his colleagues started the fund because of a lack of fund options for people of color. In an interview with Forbes, Jenkins noted that his peers "are the ones typically left out of the VC world," and that the fund's investors "are being very intentional to bring Black and Brown people in and make them aware of this opportunity."
It's an opportunity that is needed because Forbes notes Jenkins cited statistics from nonprofit group BLCK VC that "just 1% of venture capital founders and only 3% of fund investors are Black," leaving a big hole in that area.
All stats courtesy of Pro Football Reference