The 1 Man Who is the Secret Behind the Houston Astros Pitching Success
Brent Strom is best known to most baseball fans as the second pitcher to undergo Tommy John surgery and little more than a journeyman hurler in his brief career. Storm, however, at age 70 is the oldest and best pitching coach in the majors. He also was named MLB's Coach of the Year in 2018 for his work refining and polishing the pitching staff of the Houston Astros that ended last season with an astonishing 3.11 ERA.
The making of a mentor
Strom's route to his current role with the Astros is far from a common career path that goes from former player to coach.
Once a Mets and Padres pitcher, Strom was working with his wife at her pet business in Arizona when a former acquaintance, Astros president/GM, Jeff Luhnow, came calling. The two men knew each other from Lunhow's days with the St. Louis Cardinals. What was born was an approach that married Strom's old school wisdom and unconventional approach to pitch calling with the Astros' data-driven approach to the game. Net result—the best pitching staff in the majors.
This unusual pitching sequencing involves throwing high fastballs and low curveballs. Strom believes that pitchers fail to use the entire strike zone, which allows batters to get comfortable at the plate. Data gathered by the team's massive analytics department backs up Strom's theory point for point.
"Stromy would say stuff about throwing your high fastball, and that wouldn't go over too well," Luhnow said in a New York Times interview. "Today, that stuff makes a lot more sense because we have the data to back it up. … There are very few coaches like him. He's always reading a book, always researching a new theory. They're not always right — there [are] some dead ends he chases — but he's a very curious person, and he cares more than anybody I know. He's just constantly trying to make himself better."
An Astros staff full of Believers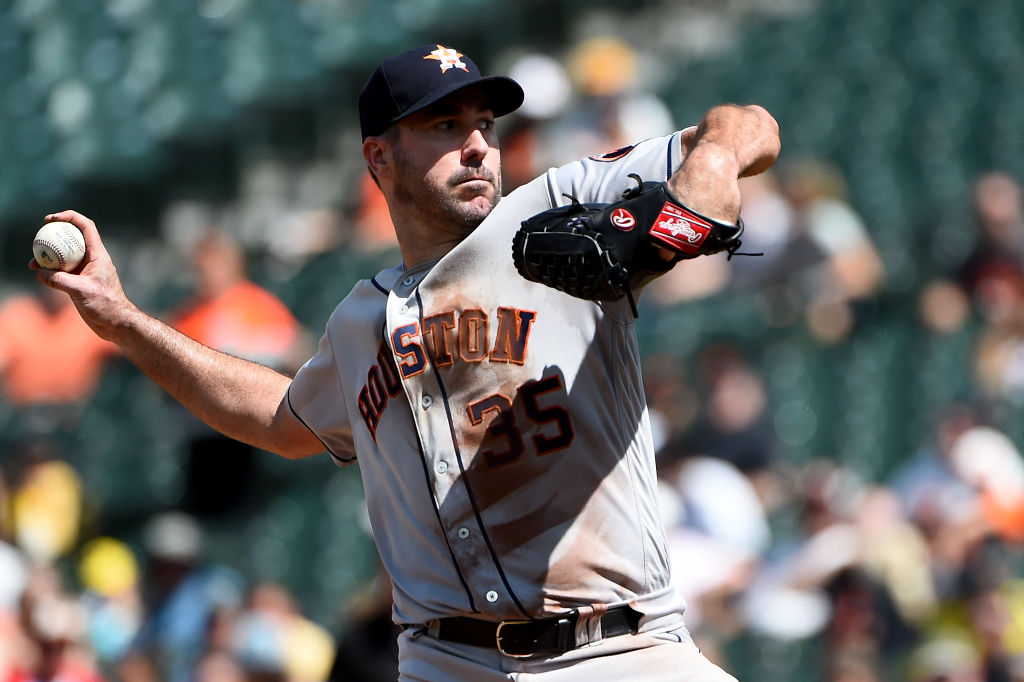 Among Strom's disciples are Justin Verlander, Lance McCullers, Gerrit Cole, Dallas Keuchel (now with Atlanta), and Charlie Morton (now with Tampa Bay). Verlander said he's found a kindred spirit in Strom and views him as a mentor with whom he can share ideas. Keuchel credits Strom with his success in learning how to keep batters off balance, and Cole believes adding the high fastball to his repertoire has made him a better pitcher.
Morton is the best example of Strom's influence. After nine years of so-so results, Morton's career took off under the tutelage of his new pitching coach. In 2017, he went 14-7 with a 3.62 ERA averaging more than a strikeout per inning. In 2018, Morton upped his game further going 15-3 with a 3.13 ERA, again with more than one K per nine. This career turnaround led Morton to a lucrative $15 million per year free-agent contract with the Rays before the 2019 season.
Data doesn't lie
Recently returning to the team after an absence for surgery, Strom again is leading the Astros pitching staff to another banner season.
So far, for 2019 the Astros pitchers have a 3.74 team ERA with the lowest batting average against in the majors. The staff lead the majors in most strikeouts and are tops with 70 quality starts. The team has three players with more than 10 wins and two starters—Verlander and Cole—with ERAs below 3.00. Coach of the Year for 2019? Here's to a back-to-back trophy for Brent Strom.