Manny Machado Spent $180,000 on Cars With His 1st MLB Contract: 'I Went Crazy When I Was 17'
Manny Machado, the 4-time All-Star infielder for the San Diego Padres, isn't shy about his finances. Heck, this Dominican-American ballplayer makes more in an hour than most of us make in a year. On his current contract, Machado earns about $30 million a year. 
Such a big contract brings big expectations. The Padre's front office hopes Machado's leadership will bring the first World Series championship to San Diego.  Early this year, the 29-year-old shared with the public some of his spending habits and financial history.
Manny Machado's humble beginnings in baseball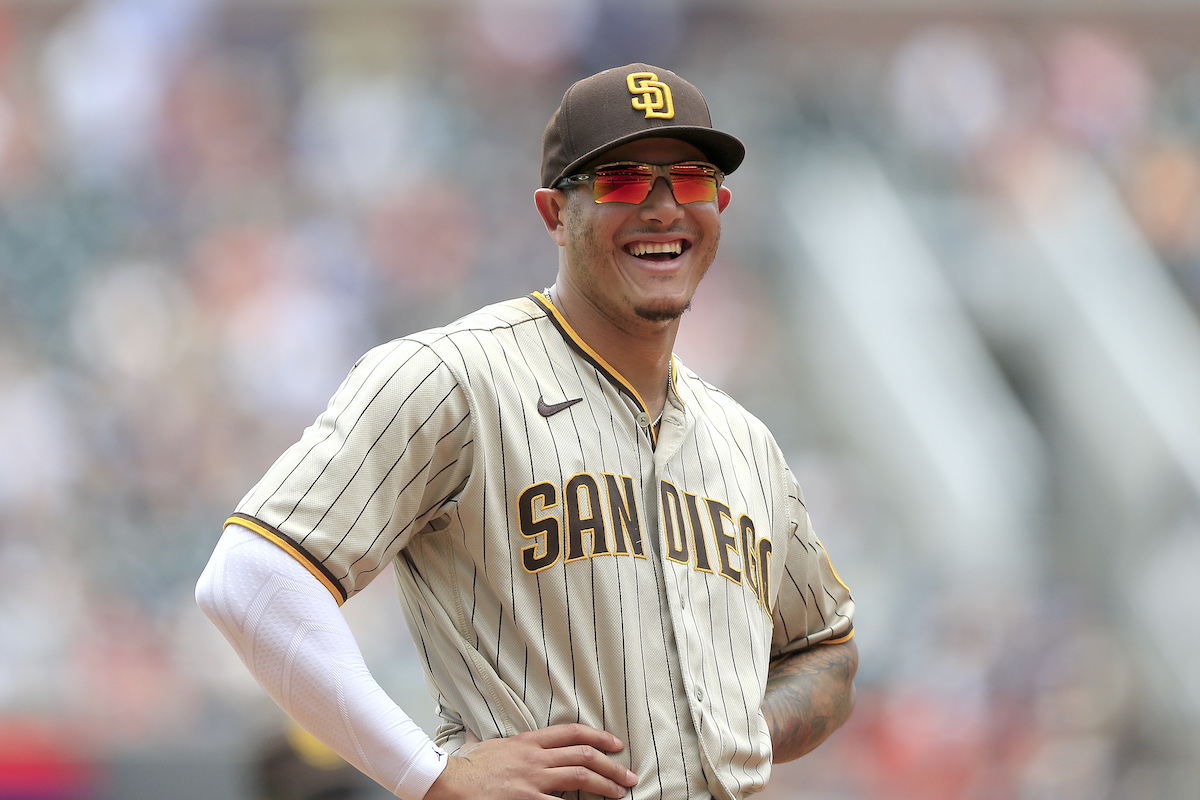 The now-multimillionaire didn't always have it so good. He grew up in the Hialeah neighborhood next to Miami, with many Cuban immigrants as neighbors. His first job wasn't really a job, as it didn't pay. It was more of a "community service" as he described it to GQ. That service was sanding bats for Willie Romay, a famous scout in the Miami area. Instead of being paid in money, Machado received some mentorship from the scout. Romay helped him develop as a ballplayer in his formative high school years. 
He would later play at Florida International University before being drafted by the Baltimore Orioles. He was picked in the third round, and landed a $5.25 million contract. Machado was just 17 years old. 
He spent how much on cars??!!
$180,000 as an estimate. While this sounds like another prime example of reckless spending by a young rookie, it was actually quite sweet. Machado got himself a Mercedes CL-550, and he bought two other cars for his family. 
Machado surprised his sister with her dream car, a brand new Range Rover. She was so surprised by the gift that she started crying tears of joy. His mom also received a nice gift from Manny in the form of a Cadillac Escalade. He also paid off all of her debts. Even with his success, Machado hadn't forgotten about where he came from and who raised him.
Machado's road to the majors
Even with a good rookie contract, Machado couldn't guarantee his success. While working out the details of his rookie contract, he played with the Team USA 18U affiliate, where he met Bryce Harper.  After inking the deal with the Orioles, he made his rookie debut with the Gulf Coast League Orioles. Machado's entrance was far from remarkable, as he went 0 for 3 at the plate with one strikeout. The team shuffled him to the Low-A Delmarva Shorebirds for the next season.
At the Shorebirds, the future superstar showed glimmers of what was to come. Machado hit 5 home runs before May, but a knee injury would slow him down. Nonetheless, he was still invited to play in the South Atlantic All-Star Game. He would continue to play in the minors into the following season. 
Continuing to build on his success in the minors, Manny finally got the call to the bigs in August of 2012. His first day in an Orioles uniform was forgettable, but his second game was historic. He hit not one, but two home runs, making him the youngest player in Orioles history to have a multiple home run game.
According to Celebrity Net Worth, Machado is worth about $50 million. However, we expect this number to climb quite a bit in the coming years. After all, he is in just in the second year out of 10 years in his lucrative contract with the Padres. He could probably afford to buy his mom and sister new cars if he wishes. However, he is not foolish with his money. The star infielder reports that he has $1 million locked away in a savings account and will continue to save throughout his MLB career. 
Related: Tua Tagovailoa Hasn't Spent a Dime of His $30 Million Rookie Contract