Marc Gasol's New Nickname Will Have You Laughing Out Loud
Marc Gasol isn't just one of the most dependable big men in the NBA. He also had a very busy summer leading the Toronto Raptors to the NBA championship and his native Spain to a FIBA World Cup win.
Gasol is closer to the end of his career than the beginning, so it makes sense if he appreciates the championships he's winning a bit more now. He definitely took the opportunity to celebrate in a fun way that may lead to a new nickname for him – one that will have you laughing out loud.

Marc Gasol's run to the NBA Finals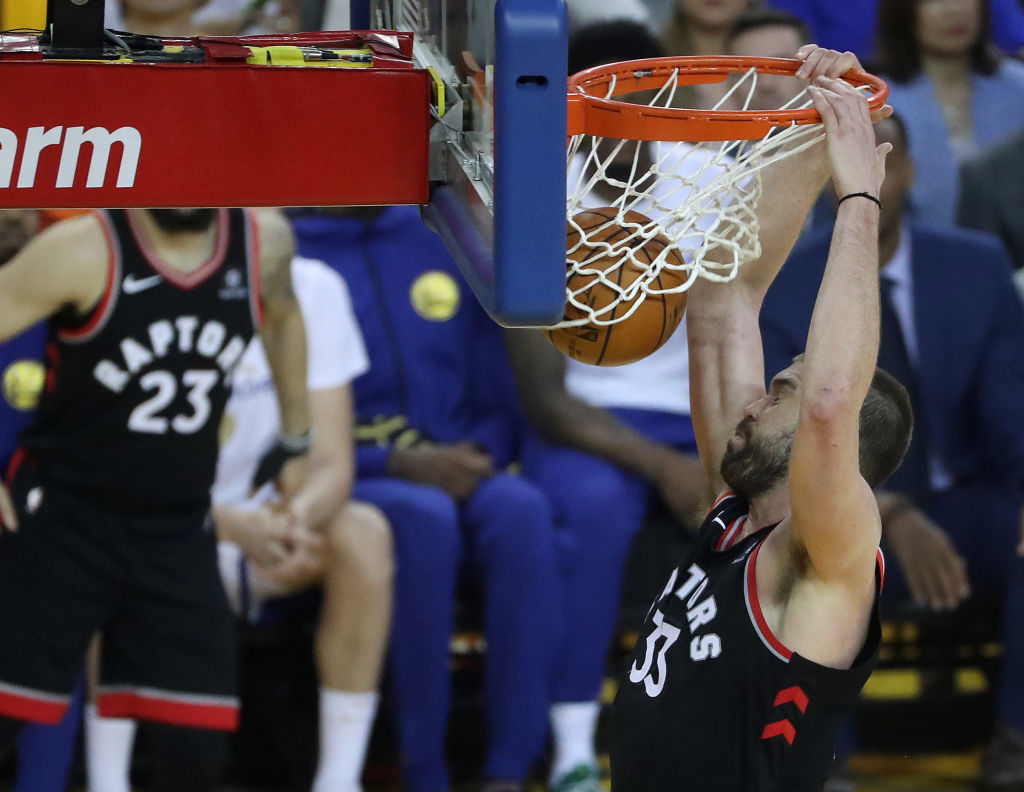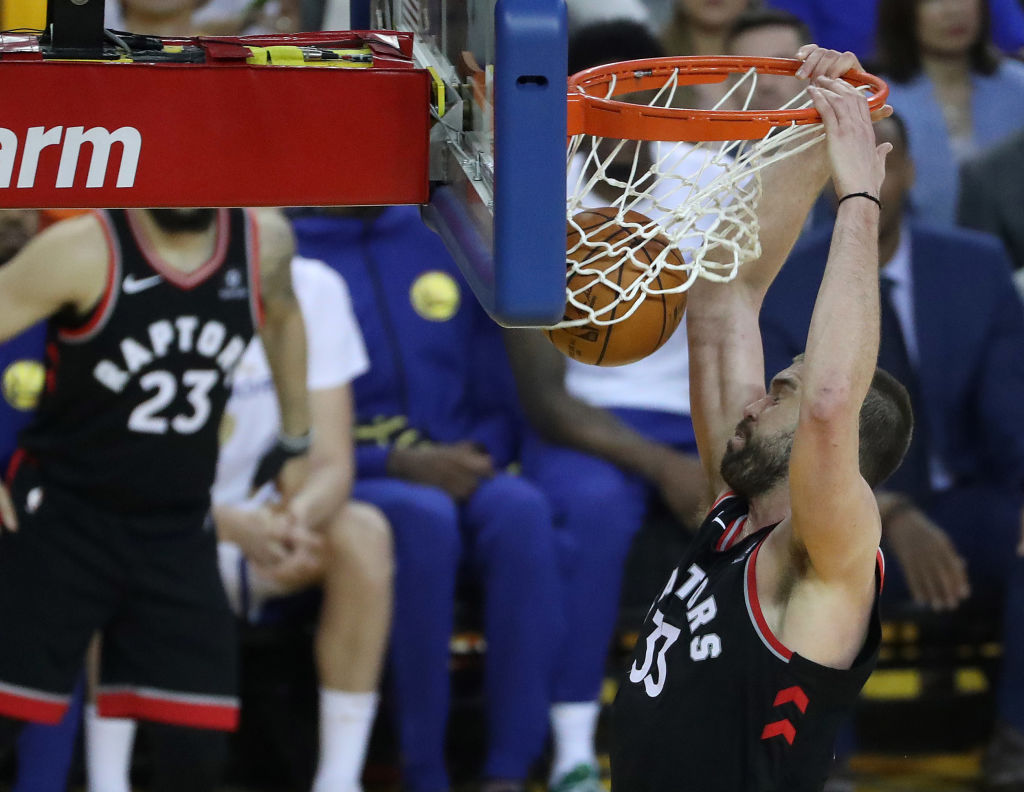 The 2019 postseason was Gasol's seventh playoff appearance. Before that, all his appearances had been with the Memphis Grizzlies. Gasol had yet to make it too far in the playoffs before last season. The Raptors represented his best shot at a championship, particularly when they acquired superstar Kawhi Leonard.

Gasol was a key member of the Raptors' run to the NBA Finals. Check out his stats from the 2019 postseason:
24 games played
30.6 minutes per game
9.4 points per game
6.4 rebounds per game
Three assists per game
87% from the free-throw line
38% from the three-point line
1.1 blocks per game
0.9 steals per game
While these numbers were a far cry from the ones Marc Gasol put up in his prime — in 2014-15, he averaged 19.7 points per game in the playoffs for the Grizzlies — he took something of a backseat role to facilitate the team's younger stars. It clearly worked, as the Raptors won the title.
During the Raptors' championship parade in Toronto, Gasol went viral for chugging a bottle of wine.

Gasol's run to the FIBA World Cup championship
With the U.S. team depleted of stars and getting eliminated early, the road was paved for another nation to emerge as the FIBA World Cup champion. Behind the play of Gasol, Spain was able to be that team.
During this year's World Cup, Gasol put up the following numbers:
Eight games played
28.5 minutes per game
5.5 rebounds per game
14.4 points per game
76% from the free-throw line
4.1 assists per game
1.1 blocks per game
It was Spain's first FIBA World Cup since 2006. Afterward, Gasol's teammate Ricky Rubio reflected on the win proudly, remarking that the team won despite not being a favorite:

"We weren't the most talented team," Rubio said. "We weren't the bigger team. Put anything you want, but we were the team with the biggest heart, and we showed it tonight, and we showed it during the whole tournament."
Following the win, Marc Gasol's celebration skills were at it again. This time, he chugged a beer.

Marc Gasol's new nickname (that will have you laughing out loud)
Gasol's celebrations for his epic achievements have all been alcohol-fueled. And who can blame him? After a long career with lots of hard work, Gasol has certainly earned the right to let loose after his team's win.

Gasol isn't the only member of his family with a basketball background, of course. His brother Pau, also an accomplished NBA vet, posted a picture to Instagram account showcasing Marc holding both the NBA Finals and FIBA World Cup trophies. It was in the comments were Marc Gasol claimed his new nickname, saying, "Call me BEER PAPI."

That is a play on the rapper Drake's nickname of "Champagne Papi." Gasol's new moniker is sure to catch on in NBA circles. And if the Raptors can win another NBA title next year, there's little doubt over how their center will choose to celebrate it.