NFL: Former DL Marcellus Wiley Reveals the Truth Behind the Tom Brady-Bill Belichick Relationship
Tom Brady and Bill Belichick are the most successful player-coach combo in NFL history. The duo has won six Super Bowls together since Brady took over as the Patriots' starting quarterback in 2001. Both men have been integral parts of the Patriots dynasty since then, but while Brady and Belichick work well together, they don't necessarily get along with each other. Former NFL player Marcellus Wiley, now a co-host of FS1's Speak for Yourself, has explained what he feels is the truth behind the Brady-Belichick relationship.

Speculation about Tom Brady's future
There has been speculation recently that 42-year-old Brady's future with the Patriots may be limited. ESPN reporter Adam Schefter has been fanning those flames, saying that he feels Brady playing with the team in 2020 is the "least likely option" of three — retirement, staying in New England, or playing for another NFL team.

Among the evidence Schefter considered when forming that opinion are the facts that Brady is in the final year of his contract, and he has put his Boston-area house on the market, as did longtime business partner and trainer Alex Guerrero. Retirement is certainly on the table as Brady will turn 43 before the start of next season. If the Patriots win another Super Bowl this season, he may call it a career and go out on top.

Bill Belichick's relationship with Brady
On the FS1 show, Wiley said that "Belichick has an issue with Tom Brady, and it's in production efficiency." He explained that Brady's offensive numbers are on the decline — with him performing progressively worse in each round of the playoffs last season in terms of his efficiency.
Wiley says "there are plays being left on the field" by Brady. He also explained that part of the issue Belichick has with his legendary quarterback is that the coach was "eager to keep (QB) Jimmy Garoppolo," who the Patriots traded to the 49ers in 2017, and Brady's inefficiency is why Belichick wanted to keep Garoppolo on the roster. According to Wiley, Belichick "wanted to move on in terms of really closing that gap of efficiency."

Marcellus Wiley's thoughts on the Brady-Belichick relationship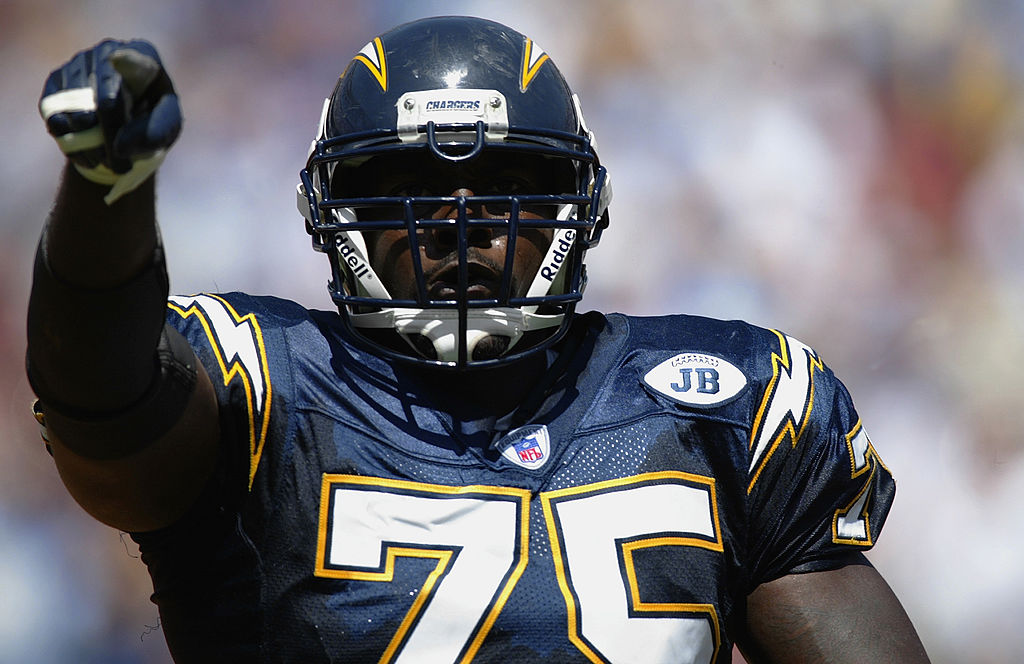 Wiley admits that Brady's game is on the decline, which is expected at the age of 42, but he thinks that "Belichick, who likes to get to the party early, wants to turn that page," which he can't do because, as Wiley puts it, "he's protected, Tom Brady is, with those rings."

Wiley also discussed the Super Bowl-or-bust mindset that Brady has always had, and continues to, saying "those expectations are absurd and he continues to meet them. But the day, the moment, the second he doesn't, Belichick's ready to move on."

With Garoppolo moving on to San Francisco, as of now, "moving on" would be going to backup QB Jarrett Stidham. With all of the speculation about Brady's future, don't be surprised to see the Patriots draft a quarterback in the spring.
Brady's 2019 performance to date
Through his first nine games of the season, Brady is completing 64.8% of his passes. That's his lowest completion percentage since 2015. His 230 completions have gone for 2,536 yards, and he has thrown 14 touchdown passes and five interceptions.

Those stats would look good for most quarterbacks, but Brady isn't most quarterbacks. Those numbers are off from the types of production Brady put up in his prime, but they are in line with Brady's production in more recent seasons. Despite his somewhat pedestrian stats, Brady still has the Patriots with the best record in the AFC at 8-1.