March Madness: 3 Clutch Players From Thursday's Sweet 16 Games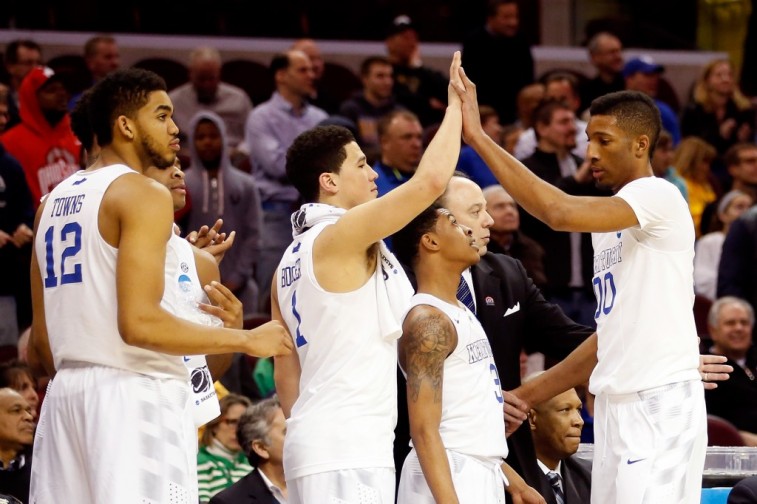 The 2015 NCAA Tournament continues to entertain and Thursday's Sweet 16 games more than lived up to their billing.
Despite Kentucky's throttling of a clearly overmatched West Virginia team (sorry Daxter Miles Jr.), the rest of the games proved to be close contests that could've gone either way. As it turns out, the higher seeded teams managed to stay the course. That doesn't mean it came easy.
The remaining teams were there for a reason. Not only are they skilled as a whole, but on any given night, they also have individuals who don't shrink under pressure. These kids make the necessary plays and shine when their teams need them the most, and during Thursday's contests, some individuals shone brighter than others. With that being said, here are three clutch players from Thursday's Sweet 16 games.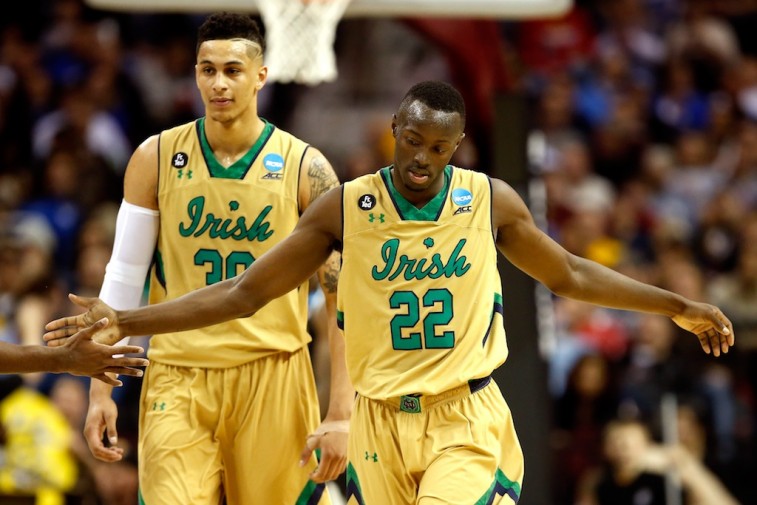 1. Jerian Grant, guard Notre Dame Fighting Irish
Statistics: 9 points, 3 rebounds, 11 assists
Final Score: (3) Notre Dame 81, (6) Wichita State 70
Region: Midwest
Senior guard Jerian Grant is the leading scorer for Notre Dame, but it was his facilitating skills that helped propel the third-seeded Irish past Wichita State 81-70 on Thursday. His 11 assists on the night were the most by any player in the 2015 NCAA Tournament, and they also led to 27 Notre Dame points. With Grant firmly committed to looking for his teammates, the Fighting Irish would erupt on the offensive end in the second half, making 18 of 24 shots (75% from the field). The sixth-seeded Shockers fought hard, but it wasn't enough to take down the higher seed. Grant and company will look to continue their impressive run in the Elite Eight.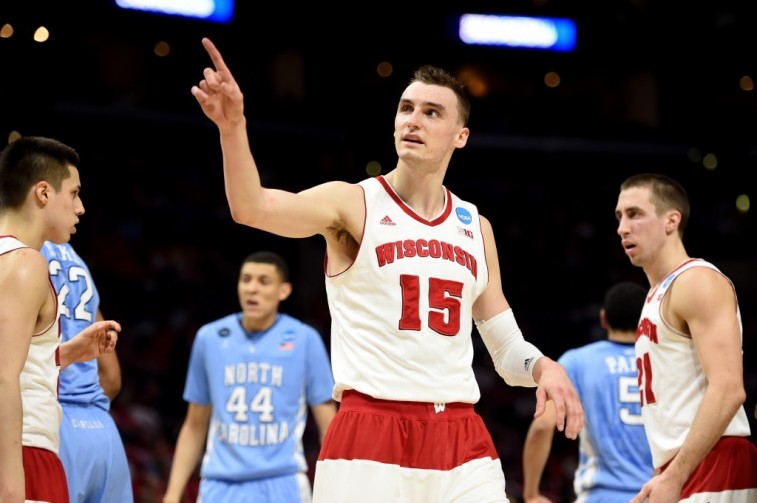 2. Sam Dekker, forward, Wisconsin Badgers
Statistics: 23 points, 10 rebounds, 1 assist
Final score: (1) Wisconsin 79, (4) North Carolina 72
Region: West
After watching Sam Dekker explode for a career-high 23 points in Wisconsin's 79-72 victory against North Carolina, Green Bay Packers quarterback Aaron Rodgers may want to rethink challenging the Badgers star forward. The No. 1 seed spent most of the game playing catch-up, but their strength and experience allowed them to rally against the fourth-seeded Tar Heels. In addition to his scoring outburst, Dekker added 10 rebounds to his stat sheet, giving him a double-double on the night. He was physically overpowering, attacking the rim and finishing with authority. North Carolina gave Wisconsin a run for their money but, in the end, the Badgers were too tough. With Dekker leading the way Wisconsin marches on.
3. T.J. McConnell, guard, Arizona Wildcats
Statistics: 17 points, 7 rebounds, 5 assists, 1 steal, 1 block
Final score: (2) Arizona 68, (6) Xavier 60
Region: West
When the No. 2 seed Arizona Wildcats needed someone to step up in their Sweet 16 contest against a feisty sixth-seeded Xavier team, senior guard T.J. McConnell answered the call. He would score 13 of his 17 points in the second half and help the Wildcats advance with a 68-60 win. McConnell never shied away from taking the big shots, which included knocking down a monster three with minutes left in the game and 'Zona clinging to a one point lead. Not that this surprised Wildcats coach Sean Miller. "He has the ability to take the big shot and make it," said Miller. "That's one of the reasons we're here today." Arizona will need McConnell to continue playing at a high level if they hope to defeat Wisconsin in their upcoming Elite Eight matchup. Something tells us he'll be more than ready for the challenge.
All statistics are courtesy of SR/College Basketball and ESPN.go.com.