March Madness: 3 Mistakes People Make When Betting on Basketball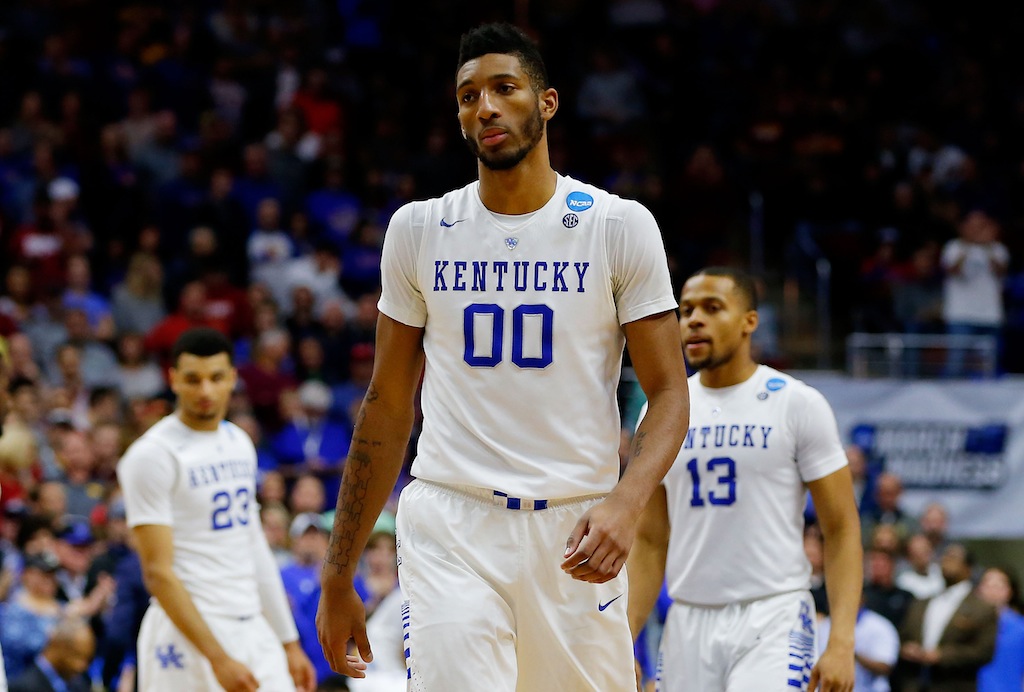 Like the regular season, the 2016 NCAA tournament has been a roller coaster of emotions. Just when you think you have it all figured out, just when you're convinced that hitching your wagon to one of the favorites will work out, you're hit with a heavy dose of reality: Come tourney time, all bets are off. And for those folks who like to gamble, that does not usually bode well for their wallets.
We'd love to say that there was an exact science to picking winning teams. Unfortunately, from the moment the much-anticipated bracket is released, chaos is bound to ensue. Unfortunately, that's just the way it goes. However, based on experience, we can tell you that when it comes to betting on March Madness, people tend to make their fair share of mistakes. Here's a look at the three errors that really do them in.
1. Choosing based on a team's reputation
First and foremost, let's remember one important thing: It's not your fault. It's not your fault that, like the majority of sports, college basketball has a vast contingent of well-known and popular programs. These are the blue bloods. We're talking about schools like Duke, North Carolina, Kansas, and Kentucky. For the most part, these teams have always been good. Therefore, you know about them. However, a person will often get so caught up in the name that that's all they see: The name. And that can be a problem.
While this year's Kentucky team wasn't exactly blowing folks out of the water, after John Calipari's crew managed to win the SEC tournament crown, it was easy to imagine them making a splash in this year's dance. Their name, coupled with a recent hot streak, was enough to get folks to jump right back on the bandwagon. And then, of course, the fifth-seeded Indiana Hoosiers came along and brought us all back to reality. Names are good. Names can be helpful. But names are not enough. Names can get a person into trouble. And names can mess up your bracket.
2. The "obligation" to pick upsets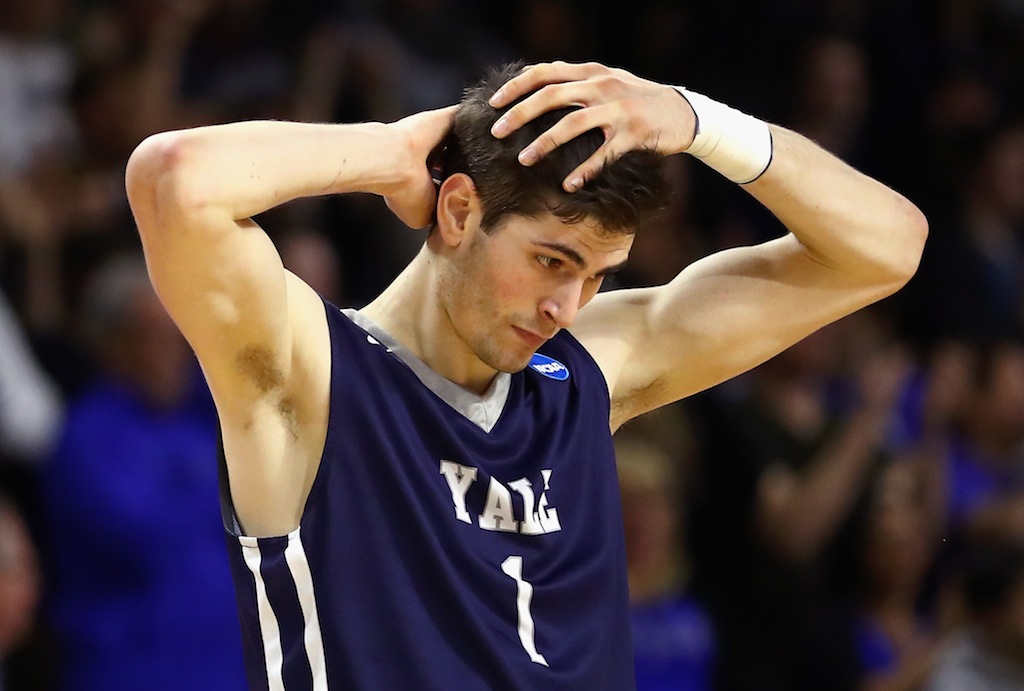 We can't stress enough that part of the beauty of the NCAA tournament is that on any given day an underdog has the potential to come out of nowhere and create some madness. These Cinderellas make the dance. And we love them for it. However, as a fan, if you go into every tourney expecting that a little-known program will bust up the bracket, then you're in for rude awakening. It doesn't always happen.
Don't get us wrong, we love seeing teams like Yale, Northern Iowa, Stephen F. Austin, Hawaii, and Middle Tennessee State get in and shock the world. But if you're going to pick an upset, you better know the team, its matchup, and why it really stands a chance at making a run. If you're right, awesome. If you're wrong, well, at least you weren't just throwing a dart at a dartboard.
All we're saying is, have a reason for backing a dark horse. Don't just back one because you think that's what you're supposed to do. You won't like yourself in the morning. And neither will your bank account.
3. Overthinking the process
While we highly recommend doing research before deciding to throw down some money on the NCAA tournament, there is a fine line between "studying" and "frying your brain." The former is good. The latter is bad. And this can be detrimental to your success when betting on the big dance.
As much as you think knowing every teams' ins and outs — from their strength of schedule and success against the press to where they stand in the Ratings Percentage Index (RPI) — the fact is, there really is such a thing as overstudying. And it can do you in. Therefore, sometimes you have to just go with your gut. And if all else fails, flip a coin. It's just money. What do you have to lose?
Statistics courtesy of SR/College Basketball and ESPN.com.