March Madness: 3 Must-Watch Games on Friday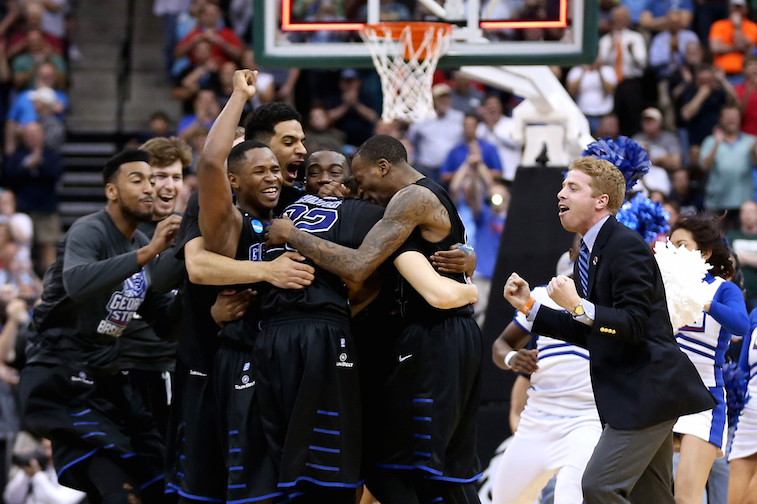 March Madness is in full effect. Day one of the NCAA tournament saw a record five games decided by one point, a flurry of upsets, and multiple chaotic finishes.
Many of the 40 million people who filled out brackets this year have already run their bracket through the shredder, but there is still a lot of basketball left to be played. With 16 games on the slate for Friday, there is sure to be more drama and, more than likely, a few more upsets.
With that, here is a look at three must-watch games on Friday's schedule.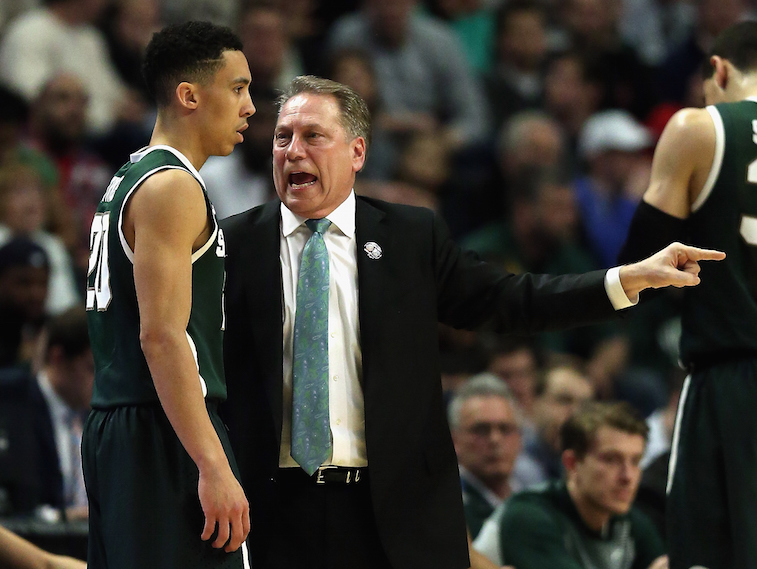 1. Michigan State Spartans (7) vs. Georgia Bulldogs (10)
Time

: 12:40 p.m. Eastern

Location

: Charlotte, N.C.

Region

: East

Point spread

: Michigan State favored by 5.5 points

Over/under

: 127.5
Michigan State (23-11) is once again playing its best basketball in the month of March. Coach Tom Izzo is arguably the best tournament coach in the business, and the Spartans came within seconds of knocking off the Wisconsin Badgers in the Big Ten title game. Georgia (21-11) is one of the few teams in the field to earn an at-large bid without a win over a top-50 RPI team, but the Bulldogs are a talented and well-coached bunch nonetheless.
The Bulldogs took the seemingly invincible Kentucky Wildcats down to the wire in early March and matched up well against Arkansas and LSU, two teams that won NCAA tournament games on Thursday. While the Spartans seem to be peaking at the right time, Georgia has shown that it can play with any team in the country.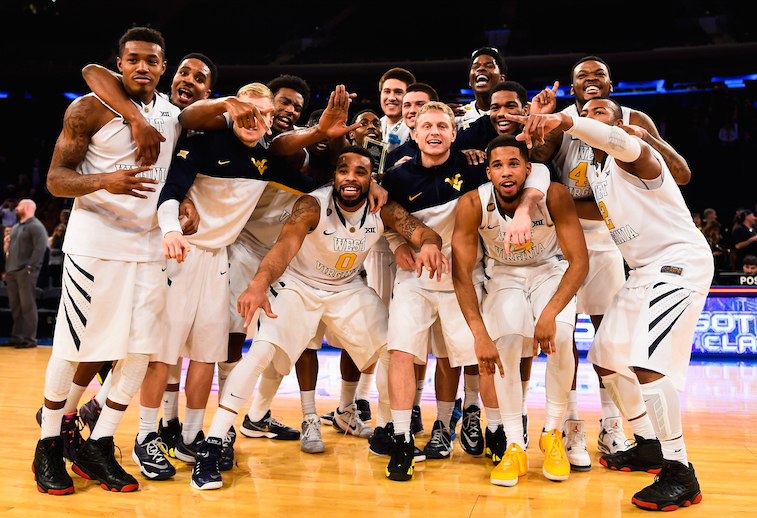 2. West Virginia Mountaineers (5) vs. Buffalo Bulls (12)
Time

: 2:10 p.m. Eastern

Location

: Columbus, Ohio

Region

: Midwest

Point spread

: West Virginia favored by 4.5 points

Over/under

: 149.5
This game has the makings of another classic 12-5 NCAA tournament matchup. There is a good chance West Virginia (23-9) could be without its leading scorer, Juwan Staten, and key reserve Gary Browne. Their presence, particularly Staten's, could be the difference in this game. Buffalo (23-9 overall) is coached by Duke legend Bobby Hurley and will be entering this game riding an eight-game winning streak.
The Bulls more than held their own against NCAA tournament No. 1 seeds Kentucky and Wisconsin earlier this season, and should be fully capable of handling West Virginia's high-pressure defense. Buffalo's best player, Justin Moss, has been battling an ankle injury, but Hurley expects him to be at full strength for this game. Both teams are at their best when they are on the run, so if you're a fan of fast-paced basketball, you won't want to miss this game.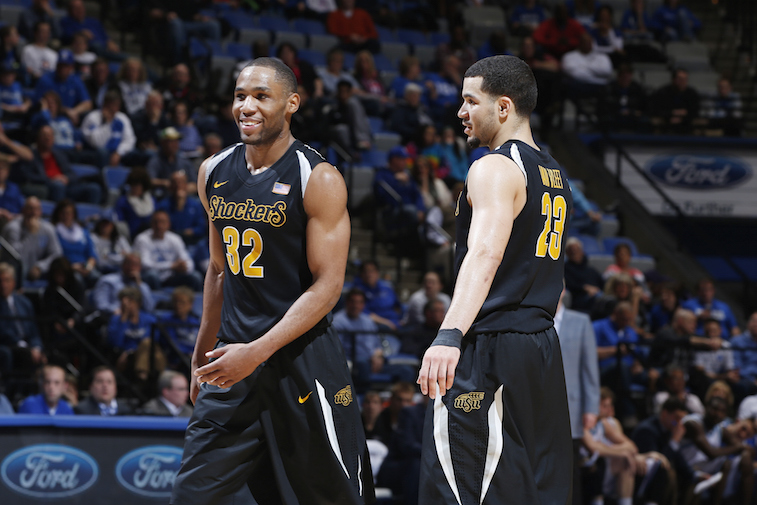 3. Wichita State Shockers (7) vs. Indiana Hoosiers (10)
Time: 2:45 p.m. Eastern
Location: Omaha, Neb.
Region: Midwest
Point spread: Wichita State favored by 5.5 points
Over/under: 140.5
Wichita State (28-4) has a roster full of players who have vast NCAA tournament experience, and the Shockers are out to prove that the selection committee got it wrong in handing them a No. 7 seed. Gregg Marshall's team also hasn't let the fact that the Kansas Jayhawks could be waiting for them in the round of 32 slip by them, either.
The Shockers have been chomping at the bit for a chance to play Kansas, and there would be no better time for them to meet than in the Big Dance. Indiana (20-13) was another team that received a surprising at-large bid, but the Hoosiers have proven on several occasions that they can play with most teams in the country. Tom Crean's team is excellent on the offensive end, but the key to success lies in how well they play defense. You can fully expect to see a highly competitive game here.