March Madness: 3 Must-Watch Games on Saturday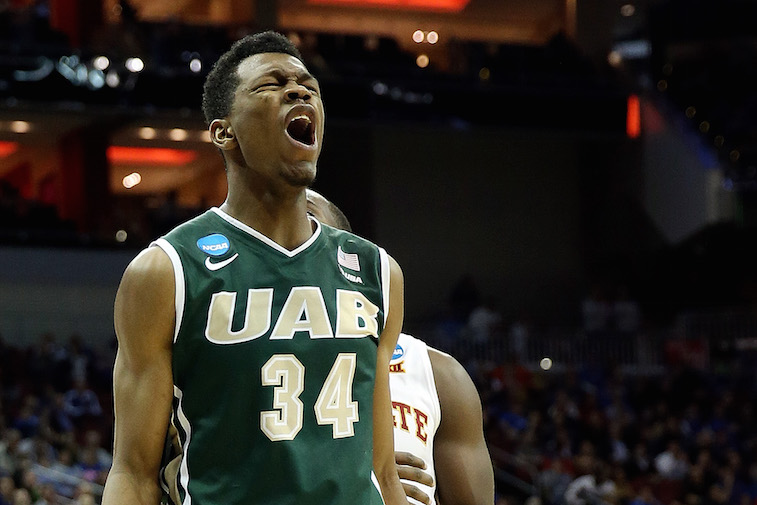 The round of 64 reminded us all of just how exciting the NCAA Tournament can be. There were numerous upsets, five games decided by one point, and several games that went down to the wire. The 2015 Big Dance is now down to 32 teams, and the remaining teams will be playing for the right to make the trip to the Sweet 16 over the next two days. All eight games that are scheduled for Saturday have the potential to be highly entertaining matchups, but a few stand out above the rest. With that, here is a look at three must-watch games on Saturday.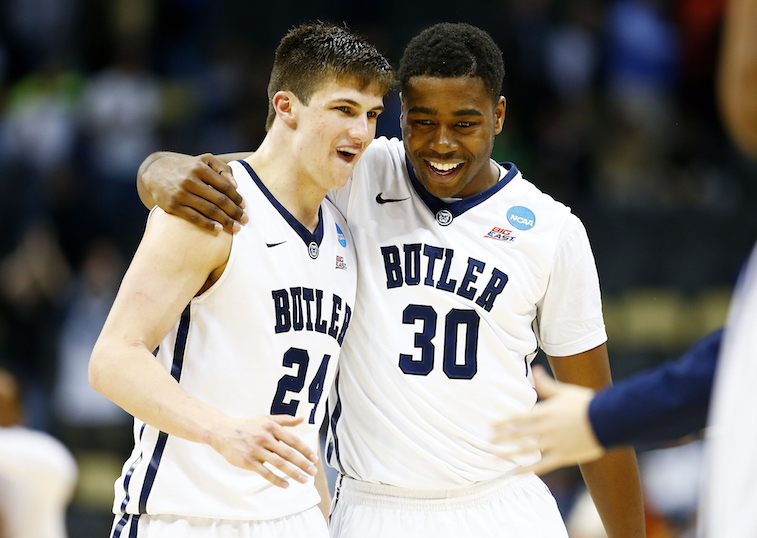 1.  (3) Notre Dame Irish vs. (6) Butler Bulldogs
Time: 9:40 p.m. eastern time
Location: Pittsburgh, Pa.
Region: Midwest
Point spread: Notre Dame favored by 4 points
Over/Under: 133.5
Notre Dame survived a scare from Northeastern, a 14-seed, to advance to the round of 32, while Butler fought off a talented Texas Longhorns team to move on to Saturday. The Irish won't have the luxury of having another off-game against the Bulldogs, as Chris Holtmann's team is experienced and one of the most disciplined and balanced teams left in the field. On the other hand, if Notre Dame guard Jerian Grant, who makes this game worth watching by himself, gets going early, the Irish will be difficult to slow down. Either way, this game should be highly-entertaining.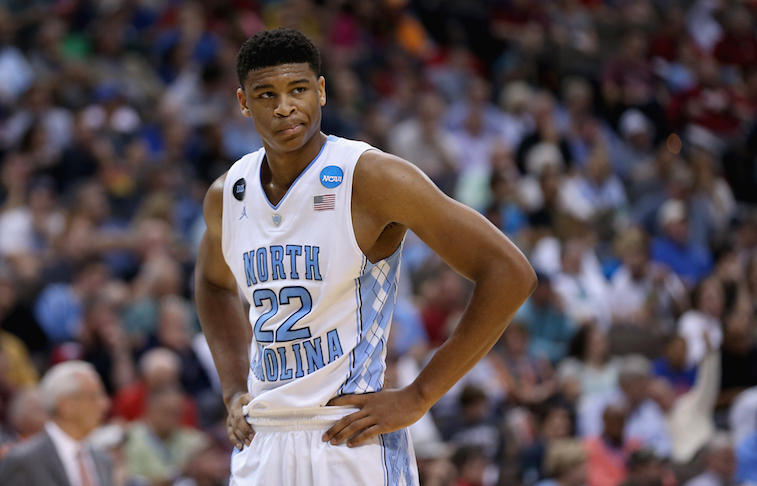 2. (4) North Carolina Tar Heels vs. (5) Arkansas Razorbacks
Time: 8:40 p.m. eastern time
Location: Jacksonville, Fla.
Region: West
Point spread: North Carolina favored by 4.5 points
Over/Under: 157
North Carolina and Arkansas were both on upset alert during their games Thursday night, but both managed to survive and advance. This round of 32 matchup figures to be played at an exceptionally fast pace, as both teams are extremely athletic and thrive in the open court. Expect this to be a high-scoring affair that could be decided in the waning minutes of the game.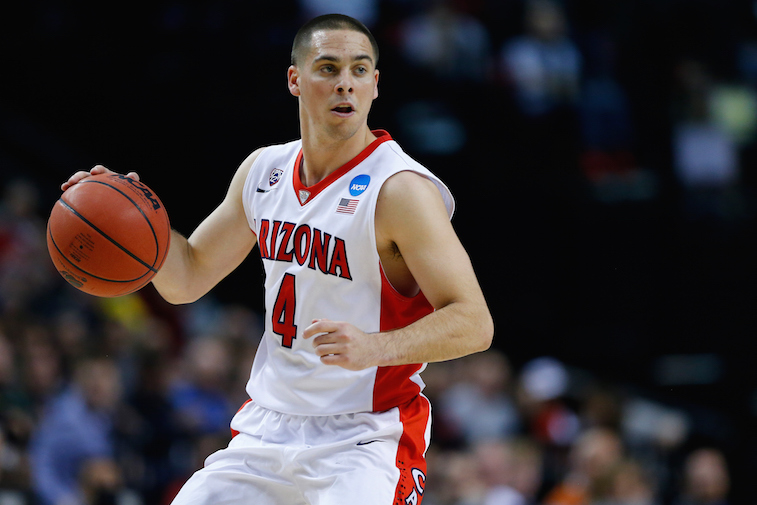 3. (2) Arizona Wildcats vs. (10) Ohio State Buckeyes
Time: 5:15 p.m. eastern time
Location: Portland, Ore.
Region: West
Point Spread: Arizona favored by 9 points
Over/Under: 139
Arizona easily handled Texas Southern, while Ohio State needed overtime to knock off VCU in the round of 64. This game will be an excellent test for Buckeyes superstar freshman D'Angelo Russell, as Arizona is arguably the most talented team he will have faced this season. On the other hand, the Buckeyes present a talented early test for an Arizona team that has aspirations of winning a national title this year. While Russell is worth the price of admission by himself, this game is full of future NBA players, and the Wildcats are one of the biggest threats to Kentucky's perfect season. If you're a basketball fan, this is one game you won't want to miss.
All point spreads courtesy of Vegas Insider.