March Madness: 5 Must-Watch First Round Games
The NCAA Men's College Basketball Tournament is one of the most exciting sporting events of the year. Over the next three weeks, we are going to see a multitude of shocking upsets, several big-time individual performances, one or more 'Cinderella' stories take place and, of course, it will all be capped off with the 2016 version of 'One Shining Moment'.
With March Madness now less than two days away (not counting the four play-in games obviously), we thought it would be a good idea to take a look at the most intriguing matchups in the first round of the 'Big Dance'. Here's what we came up with.
(9) Connecticut (21-10) vs. (8) Colorado (21-10)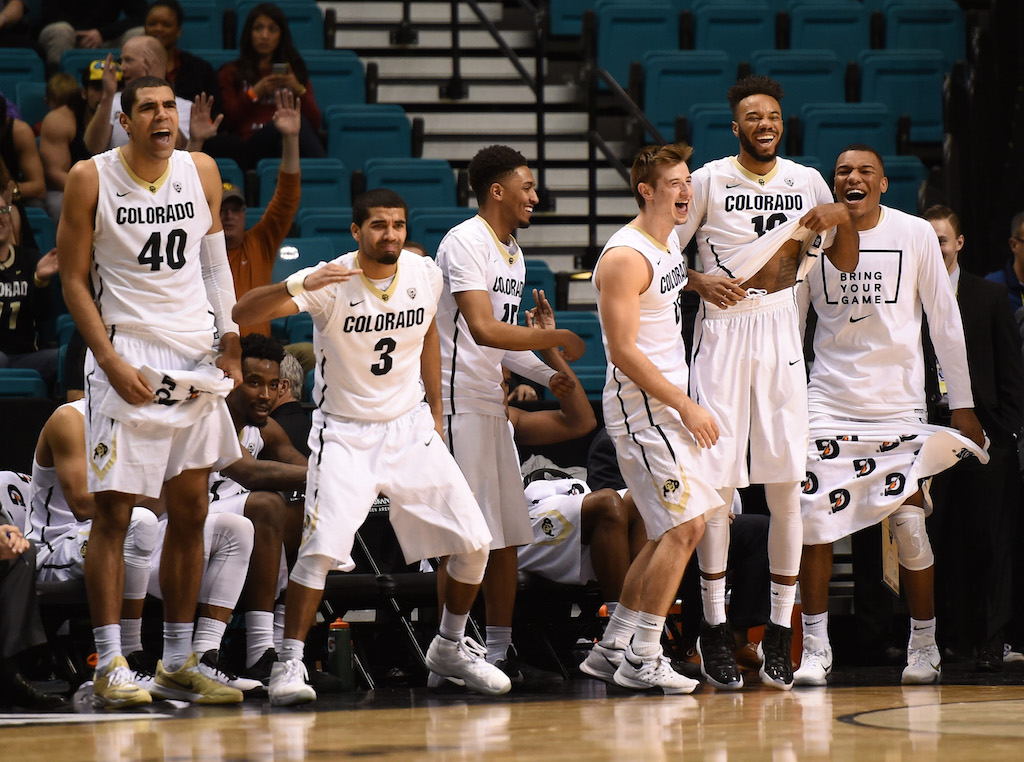 Location:  Des Moines, Iowa
Point Spread:  Connecticut favored by 3 points
Over/Under:  132 points
Region:  South
Date/Time:  Thursday, March 17, 1:30 pm EST
This game could easily end up being the most compelling – albeit low-scoring – matchup of the first round. UConn is entering the tournament as the champions of the American Athletic Conference Tournament, and had Jalen Adams not drained a 62-foot miracle shot against Cincinnati in the quarterfinals, the Huskies may have been left out of the Big Dance field altogether. Nonetheless, Kevin Ollie's squad is playing well at the right time and is undoubtedly one of the most talented lower-seeds in the tournament.
Colorado, on the other hand, has quietly put together an impressive season and will be making their fourth tournament appearance in the last five years. This year's Buffs are deep and are also one of the better rebounding teams in the country. Senior forward Josh Scott, who will be making his third career NCAA Tournament appearance, is their unquestioned leader, but they will also need solid performances out of George King, Josh Fortune, and Wesley Gordon if they are going to come away with an upset win here.
(9) Providence (22-9) vs. (8) Southern California (20-11)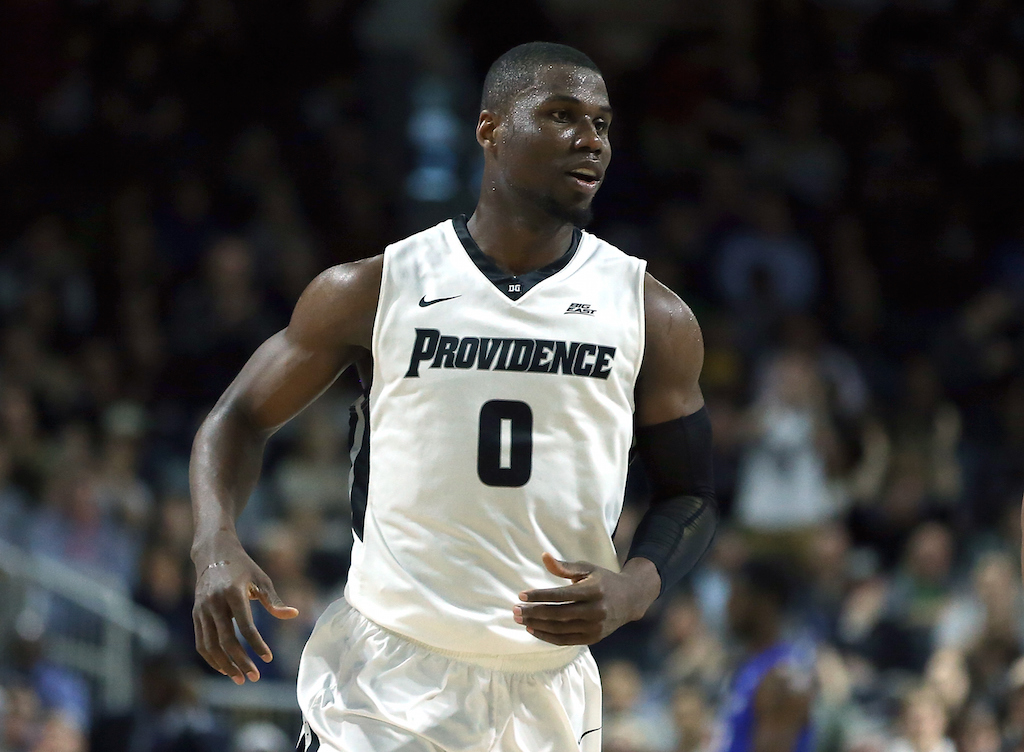 Location:  Raleigh, North Carolina
Point Spread:  Providence favored by 1.5 points
Over/Under:  150.5 points
Region:  East
Date/Time:  Thursday, March 17, 9:50 pm EST
If you like fast-paced basketball, this matchup is for you. You could easily argue that both teams got the short end of the stick from the Selection Committee, but what's done is done and as third party viewers, we can't really complain about this pairing. Providence will be led by the duo of guard Kris Dunn, who is a future NBA lottery pick, and forward Ben Bentil (pictured above), who is a double-double machine. Head coach Andy Enfield has done an excellent job of rebuilding the USC program in his three years on the job, and his team will feature a balanced attack led by guards Jordan McLaughlin and Julian Jacobs. Look for the Trojans to play at an up-tempo pace from start to finish (think Enfield's Florida Gulf Coast team in 2013). We could easily see the winner of this game go on to make a surprising tournament run.
(11) Northern Iowa (22-12) vs. (6) Texas (20-12)
Location:  Oklahoma City, Oklahoma
Point Spread:  Texas favored by 4.5 points
Over/Under:  124.5 points
Region:  West
Date/Time:  Friday, March 18, 9:50 pm EST
On paper, Texas should dominate this game. Their head coach, Shaka Smart, is one of the best tournament coaches in the business, and the Longhorns have thrived this year despite playing the fourth most difficult schedule in the country. That said, Northern Iowa has a knack for winning games that they shouldn't, and also happen to be playing their best basketball of the season at exactly the right time. Expect this to be a hard-fought battle from the get-go.
(11) Gonzaga (23-7) vs. (6) Seton Hall (22-8)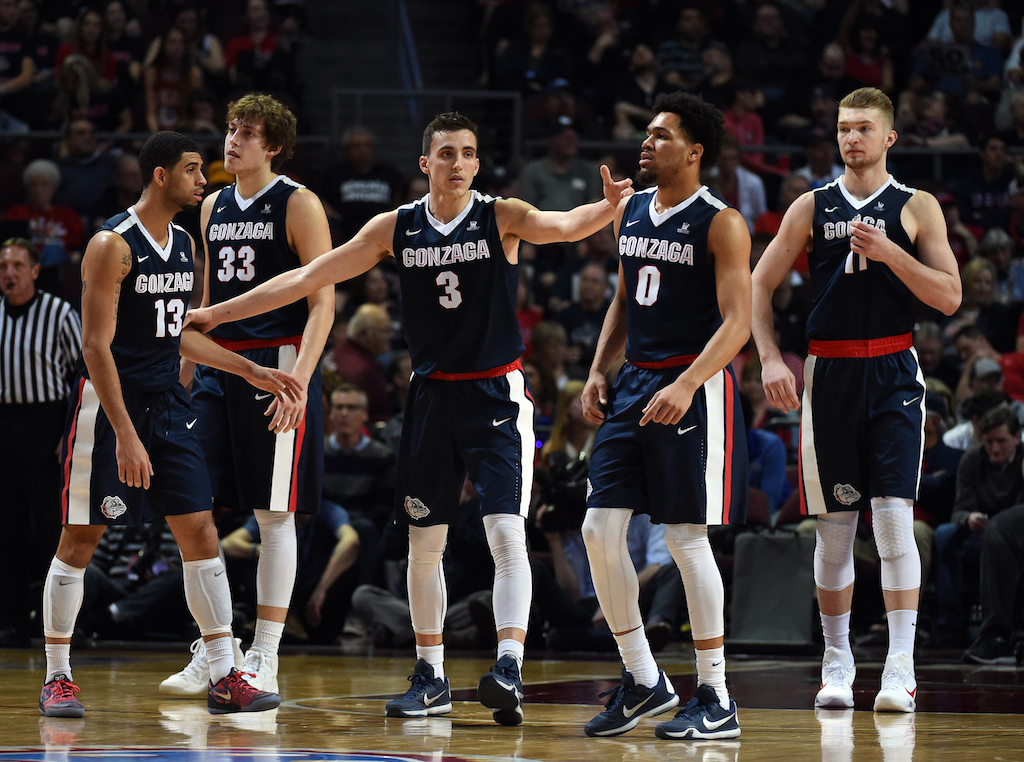 Location:  Denver, Colorado
Point Spread:  Even
Over/Under:  145.5 points
Region:  Midwest
Date/Time:  Thursday, March 17, 9:57 pm EST
The point spread that the oddsmakers in Las Vegas established tells us everything we need to know about this matchup. While Gonzaga needed to win their conference tournament to make it into the field of 68, there is no denying that the 2015-16 Bulldogs are one of the most talented teams that head coach Mark Few has had during his legendary run Spokane, Washington. Seton Hall is fresh off of winning their first Big East Tournament championship in 23 years, and is one of the most electrifying teams in the country to watch when they are firing on all cylinders. With NBA-caliber talent on both teams, we recommend staying up late – even if it requires you to take Friday off from work – to watch this game.
(9) Butler (21-10) vs. (8) Texas Tech (19-12)
Location: Raleigh, North Carolina
Point Spread: Butler favored by 4 points
Over/Under: 147 points
Region: Midwest
Date/Time: Thursday, March 17, 12:40 pm EST
This game will likely come down to which version of Texas Tech shows up. The Red Raiders have proven that they can beat anyone in the country (wins over Oklahoma, Iowa State, Texas, and Baylor have us convinced), but they also have multiple inexcusable losses on their 2015-16 tournament resume. Butler, meanwhile, is steady, and one of the most efficient offensive teams in the country. All said, we are expecting this to be a back-and-forth game throughout.
All statistics courtesy of Sports-Reference. Point spreads courtesy of Sportsbook.ag.