March Madness: 5 Potential Cinderella Stories in 2015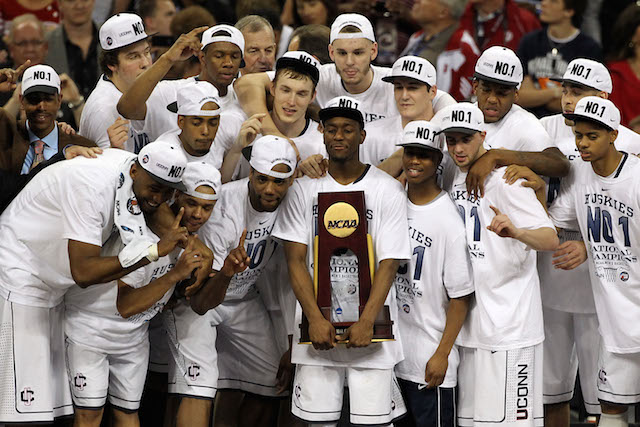 Cinderella stories are a big part of what makes March Madness one of the most exciting times of the year for sports fans. Every year there seems to be at least one team that goes on a shocking tournament run. Last year, the 11-seeded Dayton Flyers went on a surprising run, as did Kentucky, an eight-seed and eventual national runner-up, and UConn, a seven seed, who went on to win the national championship.
With that, here is a look at five teams with the potential to be Cinderella stories in the 2015 NCAA Tournament.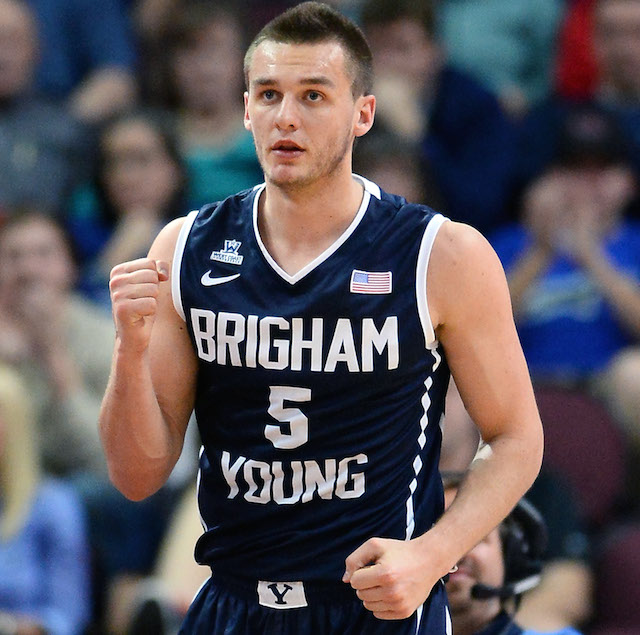 1.  Brigham Young Cougars
Record:  23-8
RPI:  37
Strength of Schedule:  75
Key Wins:  Gonzaga (away), Stanford (home), St. Mary's (home), UMass (home)
Bad Losses:  San Diego (away), Pepperdine (home), Pepperdine (away)
BYU is currently considered to be on the positive side of the NCAA Tournament bubble. Tyler Haws, who is averaging 21.9 points per game, and Kyle Collinsworth, the triple-double king of the NCAA, pace the second-best scoring offense in the country and give the Cougars one of the best backcourts in the game. They could run into trouble against teams with strong frontcourts, but if Haws, Collinsworth, and the rest of the BYU backcourt are playing well, they will be tough to beat.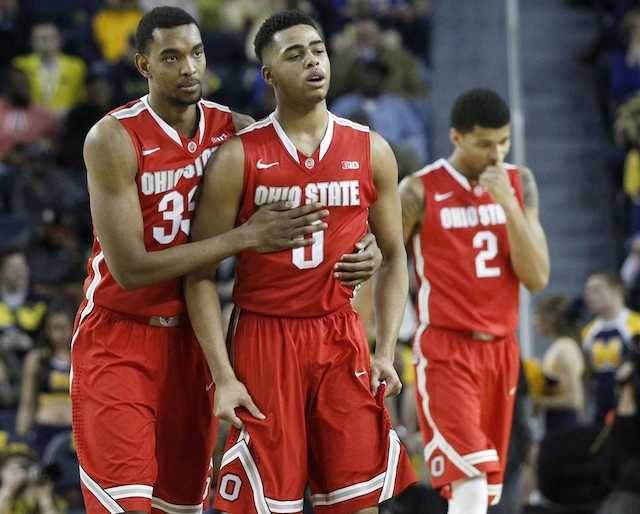 2.  Ohio State Buckeyes
Record:  21-8
RPI:  36
Strength of Schedule:  77
Key Wins:  Maryland (home), Indiana (home), Purdue (home), Illinois (home)
Bad Losses:  Michigan (away)
It may sound strange to call Ohio State a potential Cinderella team, but ESPN's Joe Lunardi is currently predicting that they will be a seven seed in the Big Dance, which would qualify them as a Cinderella story if they were to make a deep tournament run. The Buckeyes are led by freshman D'Angelo Russell, who looks destined for NBA stardom, and also happen to be one of the best defensive teams in the country. Thad Matta's squad is talented enough to make a deep tournament run regardless of where they land in the seeding.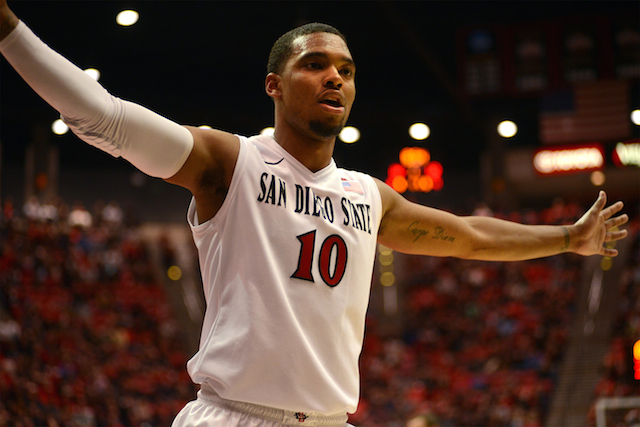 3.  San Diego State Aztecs
Record:  22-7
RPI:  25
Strength of Schedule:  78
Key Wins:  Utah (home), Colorado State (home), Pittsburgh (neutral), BYU (neutral)
Bad Losses:  Washington (away), Fresno State (away)
The Aztecs are the third-best defensive team in the country, have loads of experience, and have a balanced roster. All of these are qualities that make Steve Fisher's crew an excellent candidate to be one of the biggest Cinderella stories of the 2015 NCAA Tournament. Joe Lunardi currently has the Aztecs slated to be a seven seed, which would mean they wouldn't face a No. 1 seed until the Elite Eight at the very earliest.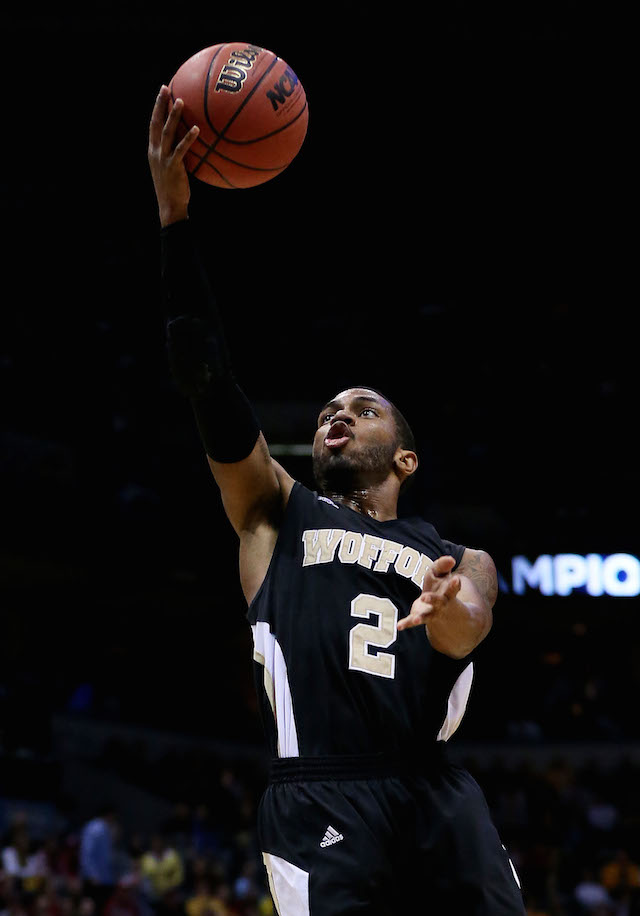 4.  Wofford Terriers
Record:  25-6
RPI:  51
Strength of Schedule:  171
Key Wins:  Iona (home), N.C. State (away)
Bad Losses:  William & Mary (away), The Citadel (away), Chattanooga (home)
The Terriers will have to win the Southern Conference tournament to ensure they make the field of 68 for the NCAA Tournament, and if they do, they look like a team that could sneak up and surprise people. Mike Young's group is experienced, and one of the better defensive teams in the country. With only one really bad loss on their resume and a road win over N.C. State, Wofford has proven they can stay competitive with and even beat any team in the country.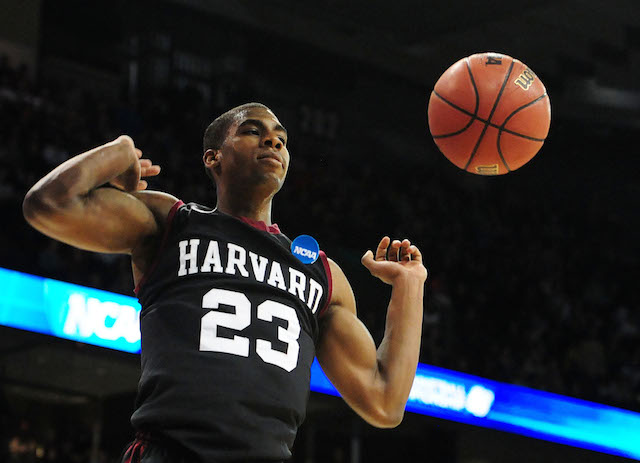 5.  Harvard Crimson
Record:  20-6
RPI:  58
Strength of Schedule:  161
Key Wins:  UMass (home), Yale (away)
Bad Losses:  Holy Cross (neutral), Dartmouth (home), Cornell (away)
Harvard can clinch the Ivy League title and a trip to the NCAA Tournament with a win over Yale on Friday. As usual, Tommy Amaker's squad is one of the best defensive teams in the country, and plays with patience and discipline on both sides of the court. Guards Wesley Saunders, a senior, and Siyani Chambers, a junior, are extremely experienced and serve as their team leaders. What makes Harvard an even more intriguing Cinderella possibility is the fact that they have the athleticism to keep up with most teams in the country, something that is traditionally not the case with Ivy League teams.
All RPI and Strength of Schedule data courtesy of CBS Sports.