March Madness: 5 Potential First-Round Upsets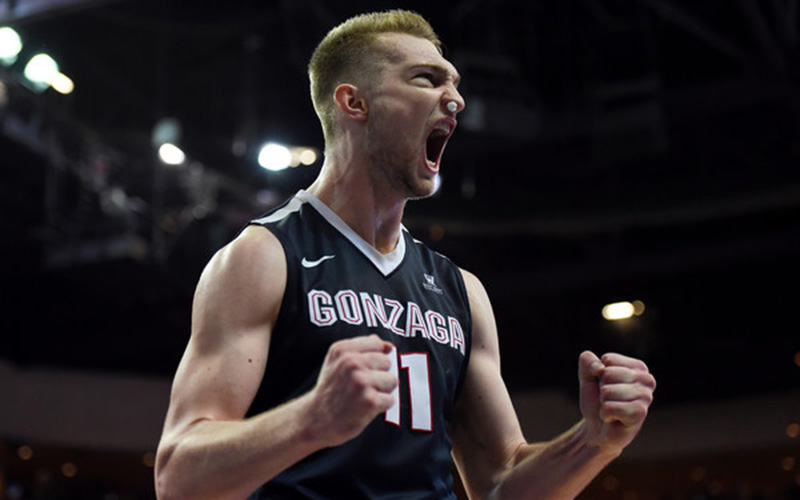 The wait is over. Finally, after months of speculation and predictions, the 2016 Men's NCAA Tournament field is set in stone, signaling the official beginning of "March Madness." For millions of people, the next few days will almost certainly be spent less on work and more on prepping their sacred brackets to perfection. Of course, a bracket can never be perfect with out figuring out which first round matchups will produce unforgettable upsets.
Picking that sure-fire upset, however, is usually anything but easy, so we have five round of 64 contests for you that are the safest bets to produce a lower seeded victory. These are ranked in order of most likely to least likely upset, but for all we know, each of these five "underdogs" will bust brackets left and right.
1. No. 11 Gonzaga over No. 6 Seton Hall
The Gonzaga Bulldogs are as consistent a basketball team as you'll find across the country, as their selection into this year's tourney marks 18 years in a row that they've earned a berth, keeping alive the fourth longest active streak in the nation. While this season was less certain than usual for the boys in Spokane, Mark Few's club showed resilience in winning the West Coast Conference tournament, and now that they're in the field nobody wants to play the Bulldogs.
Unfortunately, an upstart Seton Hall team out of the Big East earned the draw with Gonzaga. The Pirates impressed many by winning the Big East Tournament over Villanova and Xavier, making them a trendy pick to make a Sweet 16 run at the very least. They have terrific talent on the court,and their team, led by Isaiah Whitehead, has proven they can beat just about anybody,  but the Pirates have their hands full in their first tournament appearance since 2006.
Gonzaga's experience, led by Kyle Wiltjer, gives them an edge. So to does the hunger to prove to people that they are still the same Bulldogs that went all the way to the Elite 8 last season. Look for them to challenge for a Sweet 16 berth in the Midwest region.
2. No. 11 Wichita State over No. 6 Arizona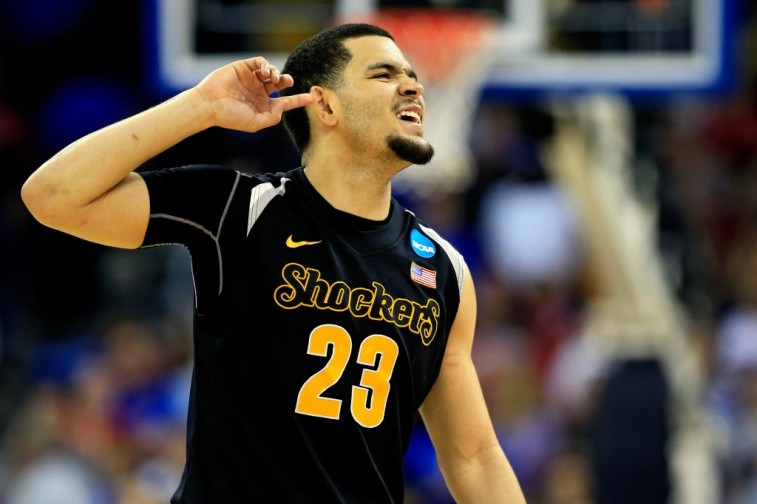 The Arizona Wildcats have a strong team that finished fourth in a loaded Pac-12 conference, and they're also a school that has been on the verge of reaching each of the past two Final Fours (if it wasn't for Wisconsin). Overall, Arizona has a strong basketball tradition that usually earns them some respect. Seeing where the selection committee for this year's tournament placed them, it's clear that the Wildcats got anything but respect. A low seed — for them — at No. 6 in the South region has Arizona in potential danger of failing to even win one game in the Big Dance.
Why are the Wildcats in trouble? Well, because they are likely to be matched up with another team that also received no love in terms of seeding on Selection Sunday — the Wichita State Shockers. A team with experienced players with a Final Four run under their belt in Fred VanVleet and Ron Baker, the Shockers were expected to be higher than an 11-seed despite failing to win their conference tournament in the Missouri Valley. That's what they got, though, and they'll have to play an extra game (against Vanderbilt) to even advance for a shot at the Wildcats. We think they'll get there and "shock" anyone who thinks Arizona is a Final Four contender.
3. No. 11 Northern Iowa over No. 6 Texas
The Texas Longhorns have done great things under first year head coach Shaka Smart. They weren't supposed to be anywhere near a 6-seed in the NCAA Tournament in a transitional year, but Smart pushed all the right buttons to lead the Longhorns to a fourth place finish in a loaded Big 12. However, with the surprise year in Austin brings surprise expectations along with it. That sets them up as a prime candidate to get knocked out in their first tourney game.
Texas's opponent will be Northern Iowa, a team that had to get hot and win the Missouri Valley Conference tournament just to get an invite to the dance. Now that their here though, the Panthers have a chance to make serious waves. Need proof? For starters, they've been playing terrific basketball of late as winners of 12 of their past 13 games (including two wins over Wichita State). More importantly though, Northern Iowa proved it can knock off the top teams in the country when they beat North Carolina early in the season.
4. No. 12 Yale over No. 5 Baylor
Baylor is no stranger to the first round upset. Just last season, a highly rated Bears' team fell at the hands of Georgia State — a team that has only made three tournament appearances in their history. That loss has to be on Baylor's mind entering this year's tourney, which should allow them to avoid another stunning defeat. However, the team that they are matched up with in their 5 vs. 12 first round game is — like Georgia State — looking for one of its biggest wins in their program's history.
The Yale Bulldogs haven't been to the NCAA Tournament since the 1961-62 season and have never earned a victory in the Big Dance in their 121 season history. Yet, as a team that went 22-6 and won the Ivy League, there might not be a more perfect recipe for a first round upset (look at what Harvard did out of the Ivy League in recent seasons). 12-seeds always win games in the tournament, and maybe it's just something about the Big 12, but Baylor should be very worried about their tournament run ending early against Yale.
5. No. 13 Stony Brook over No. 4 Kentucky
When you have a player that can put up big numbers, your team usually has somewhat of a chance to win. That's the case for the Stony Brook Seawolves, who earned their first NCAA Tournament appearance by winning the America East Conference tournament. Their top player is Jameel Warney, who was spectacular all season long but took his game to another level in the Seawolves' conference championship clincher. Warney put up 43 points and 10 rebounds in that one, proving that he can take over a game and carry a team on his shoulders.
Stony Brook will have as difficult a matchup as anyone in the round of 64. They drew Kentucky in round one, which should overwhelm them. At least, that's what should happen. The Wildcats are led by the great coaching of John Calipari and the talents of Tyler Ulis and Jamal Murray, among other pieces. Even in a down year by their strict standards (they still won the SEC tournament), Kentucky still has enough to make a Final Four run. However, they could also lose to a team with nothing to lose in their first game if they aren't careful.
Warney has enough talent to carry Stony Brook to a stunning victory over a powerhouse team, plain and simple. Seeing the way this season has gone across the nation and with how crazy the Big Dance gets, why would expect anything less?
All data courtesy of NCAA.com, SR/College Basketball, and ESPN.go.com.