5 of the Best Syracuse Basketball Players of All Time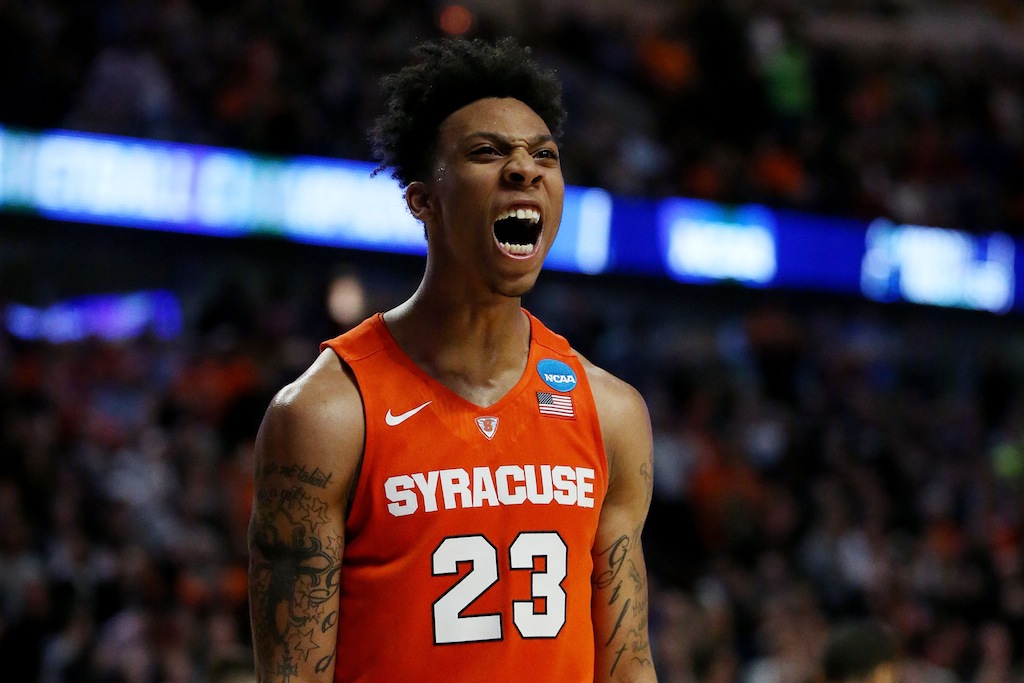 It wasn't too long that we were calling Syracuse's inclusion in this year's NCAA tournament one of the biggest screwups made on Selection Sunday. Trust us, we were not alone in this assessment. However after the 10th-seeded Orange went on one of the most improbable runs in March Madness history and now find themselves two wins away from a national championship, it's safe to say we thoroughly underestimated Jim Boeheim's current crop of players.
Against all odds, Syracuse stormed through the Midwest Region, trounced the top-seeded Virginia Cavaliers in the regional final, and proved to all of us that even a blue blood can take on the role of Cinderella. While we're not sure this group has enough magic left to take out the North Carolina Tar Heels in the Final Four, that shouldn't take away from this program's latest achievement. Win or loss, we won't soon forget the 2015-16 Syracuse Orange.
Therefore, as a way to acknowledge this special group, we've decided to look at past Syracuse greats and put together an all-time Orange team. While opinions will certainly vary, for us, these are the five individuals who would crack the starting lineup.
Frontcourt
1. Carmelo Anthony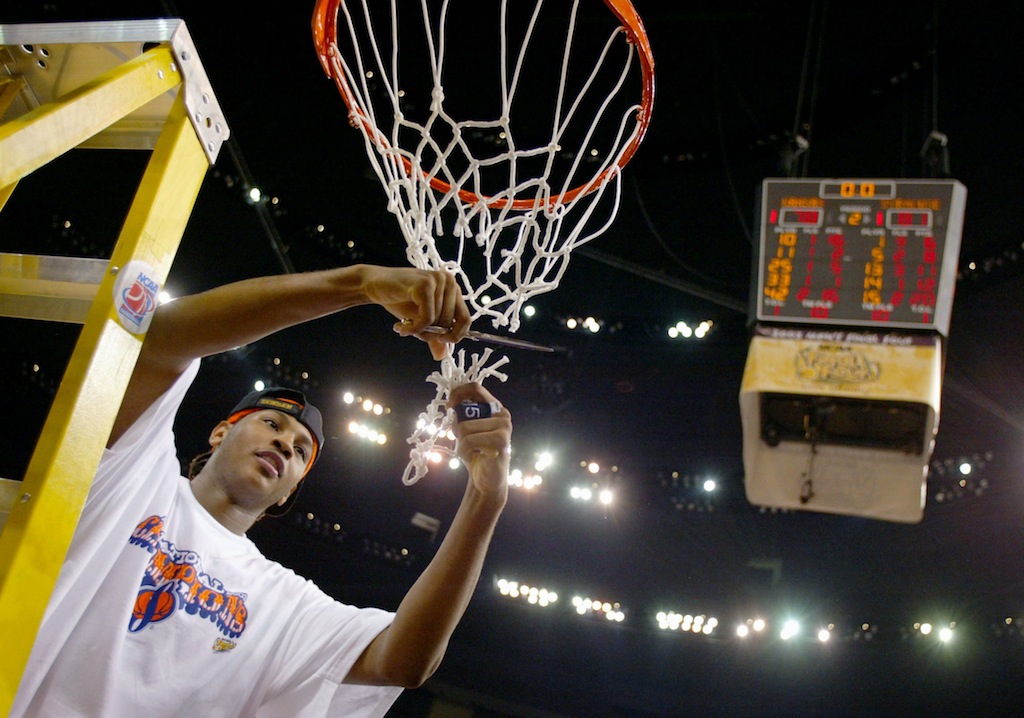 Despite only wearing a Syracuse uniform for one season, Carmelo Anthony's NCAA career easily cemented his status as one of the program's all-time greats. During the 2002-03 campaign, Melo averaged 22.2 points and 10.0 rebounds per game and was named Second-Team All-American. In the end, however, his transcendent performance during the 2003 tournament, which culminated in a national championship for the Orange, will always be the defining moment of his brief, yet memorable, college career.
2. Billy Owens
During his three seasons (1988-89 to 1990-91) at Syracuse, Billy Owens epitomized what it meant to be a "complete" basketball player. He averaged 17.9 points, 8.8 rebounds, 3.7 assists, and 2.1 steals a game for his career and was named a First-Team All-American — and the Big East Player of the Year — in his final season with the Orange. He finished his career with a total of 1,840 points, 910 rebounds (eighth most in school history), and 381 assists.
3. Derrick Coleman
There is a reason why Derrick Coleman was selected with the No. 1 overall pick in the 1990 NBA draft: he was just that good. In his four seasons (1986-87 to 1989-90) at Syracuse, the consensus All-American and Big East Player of the Year (1990) dominated in every facet of the game, averaging 15.0 points, 10.7 rebounds, 2.3 assists, 1.3 steals, and 2.2 blocks per contest. As you might expect, Coleman's name is still splattered all over the program's record books, including second on the all-time scoring list (2,143), first in total rebounds (1,537), and tied for third in career blocks (319). Like we said before, D.C. was simply unstoppable.
Backcourt
4. Sherman Douglas
On account of his court vision, basketball IQ, and affinity for tossing alley-oops, Sherman Douglas is probably the best pure point guard to ever come out of Syracuse. During his four seasons (1985-86 to 1988-89) with the Orange, Douglas averaged 14.9 points, 2.2 rebounds, and 7.0 assists per game and was named Second-Team All-American in 1989. To this day, he is still the program's all-time leader in assists with 960. With a résumé like this, it's easy to see how he earned the nickname "The General."
5. Dave Bing
Dave Bing is bar none the greatest player to ever put on a Syracuse uniform. Not only did he average 24.8 points a game during his three seasons (1963-64 to 1965-66) with the Orange, but at 6-foot-3, 180 pounds, he also managed to pull down an average of 10.3 rebounds per contest. That is some freakish talent right there; the kind that would eventually lead Bing to a Hall of Fame NBA career.
Statistics courtesy of SR/College Basketball and cuse.com.