This Year's March Madness Has Already Made History and We've Only Reached the Sweet 16
Even by March Madness standards, this has been a wild bracket. Before any games tip off, the teams that make up this year's Sweet 16 have already made history. At the start of this season, if you were to predict that Duke, North Carolina, Kansas and Kentucky would not make the Sweet 16 but Loyola-Chicago and Oral Roberts would, someone might have you locked up. That exact scenario has played out in 2021.
The March Madness bracket is loaded with underdogs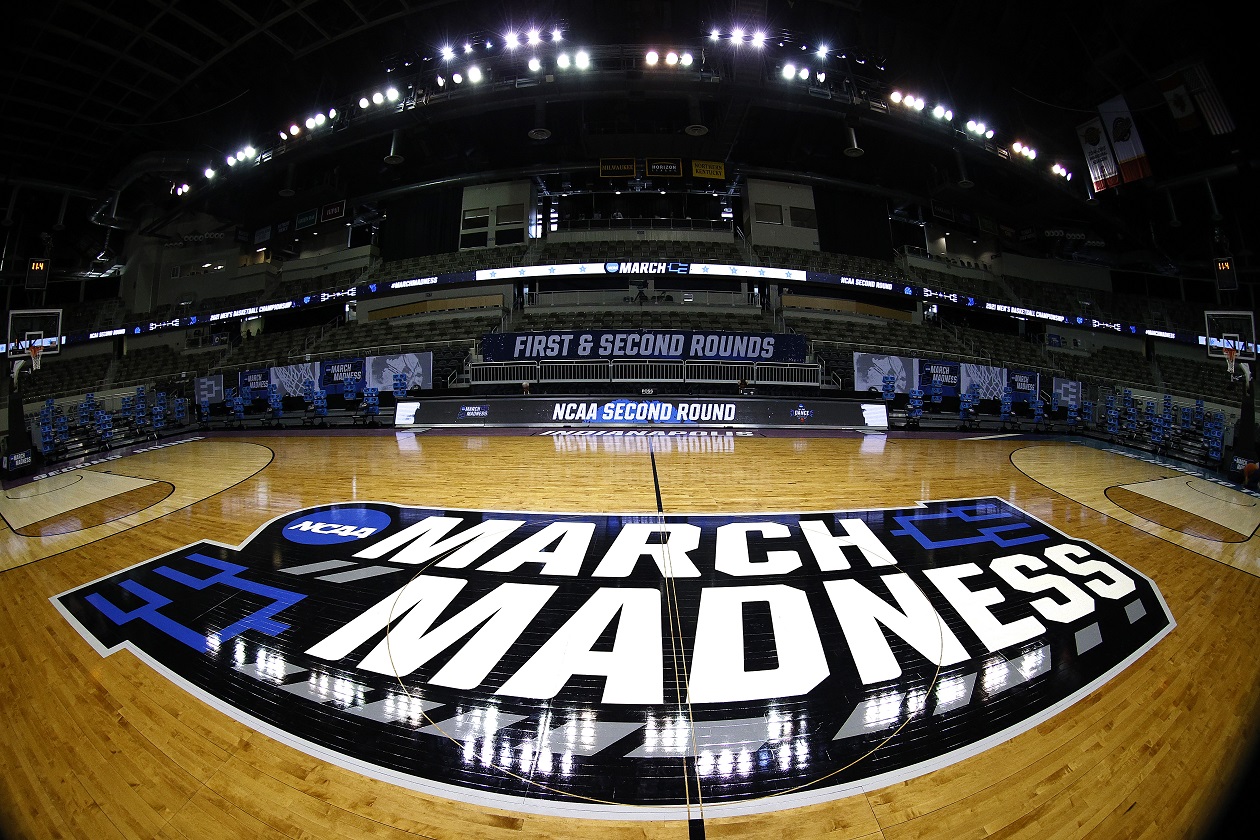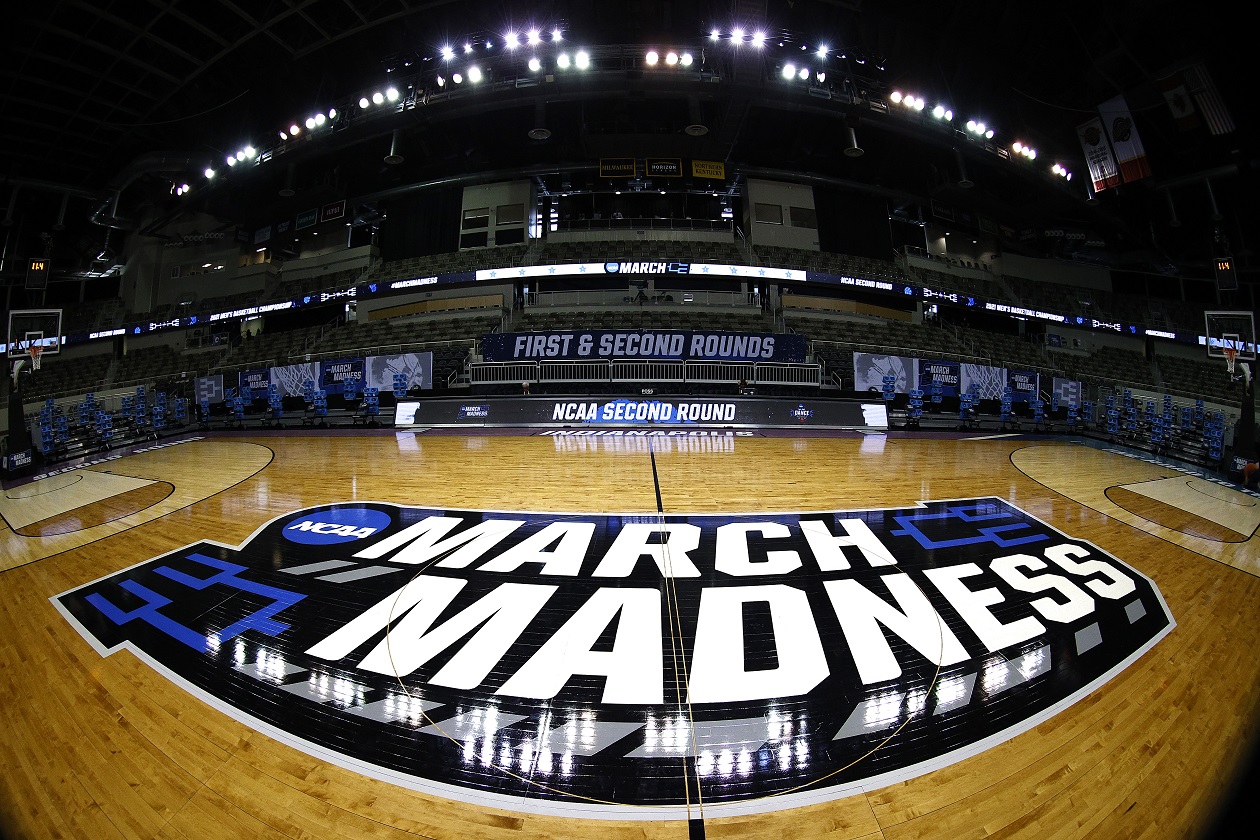 This year's NCAA Tournament is wacky enough. Thanks to the COVID-19 pandemic, games are taking place in front of half-filled crowds across the state of Indiana. Under these circumstances, maybe we should have expected things to play out as they have in the first two rounds of the tournament.
15th-seeded Oral Roberts and eighth-seeded Loyola-Chicago are still alive after each picking up a pair of upset wins. A group of still-powerful double-digit seeded teams have made their mark in the tournament as well, including Syracuse, Oregon State, and UCLA. Meanwhile, some of the highest-ranked teams — Texas, Ohio State, Iowa, Illinois, and Kansas — have gone down early.
As a result, we now have the highest-numbered average seed among Sweet 16 teams in history, 5.88. According to ESPN's John Gasaway, the previous record belongs to the 1986 tournament. That year, 14th-seeded Cleveland State and 12th-seeded DePaul advanced to the round of 16.
March Madness brackets have been truly busted in 2021
According to Yahoo Sports, the NCAA officially defines an "upset" as a game where a team defeats another team seeded five or more spots above them. As of Thursday, this has happened a whopping 12 times in the first two rounds, setting another tournament record.
Granted, the seeding of some of the teams in this tournament has been questionable. It's hard to consider it an "upset" when 11th-seeded Syracuse defeated 3rd-seeded West Virginia in the second round, even if Syracuse had a bit of a down year. Some have even suggested that Loyola-Chicago, despite their undeniable status as a "Cinderella" team, were seeded too low.
Some key players are missing from the NCAA Tournament this year
The Sweet 16 this year is noteworthy for another reason. Not only are some huge underdogs still in the tournament, but some basketball powerhouses are oddly absent. This is the first time since the tournament expanded to 64 teams in 1985 that the round of 16 will not feature Duke, North Carolina, Kansas, or Kentucky.
Both Duke and Kentucky failed to qualify for the tournament at all. North Carolina fell to Wisconsin in the first round, while Kansas suffered a second-round blowout loss to USC.
Of the nine Big Ten teams that qualified for the tournament, only one — Michigan — is still standing. The Big 12 has similarly disappointed, with one out of seven teams, Baylor, reaching the Sweet 16. By contrast, that's the same amount of teams that the far weaker Missouri Valley Conference and Summit League have to bear.