March Madness Bracket Turned to Crap? You're Not the Only One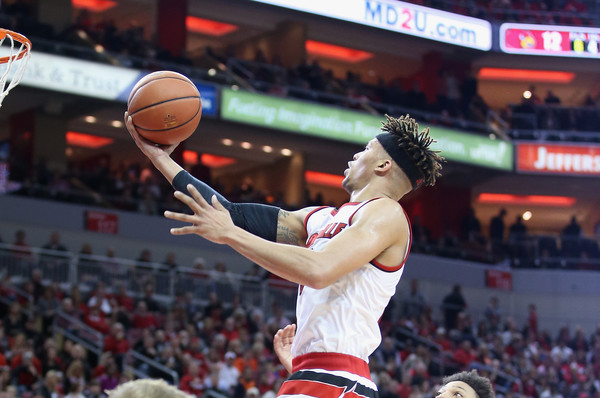 On Thursday just before 12 p.m. EST, everyone was excited about March Madness, and of course, we all set up the perfect bracket, right? Obviously. Well, this year, like many years prior (but maybe not quite as bad), things started going south really, really quickly. Of course, we all knew there would be upsets, but, probably not this many upsets, at least not on the first day of the NCAA Tournament.
There were a total of 13 lower-seeded teams that won in the opening round of the tournament. So out of 32 first-round games, 13 of them were claimed by teams who earned worse seedings from the selection committee. Fortunately, we avoided a near-disaster to start the tournament, as fourth-seeded Duke held on to beat UNC Wilmington in the opening game of the round of 64 on Thursday. Everyone could rest easy, because things hadn't gotten too crazy. Then, it all changed — quickly.
To round out the rest of Thursday's action, we saw No. 12 Yale defeat No. 5 Baylor 79-75; No. 12 Arkansas-Little Rock defeat No. 5 Purdue 85-83; No. 11 Wichita State take down No. 6 Arizona 65-55; and No. 11 Gonzaga roll over No. 6 Seton Hall 68-52. That was just Thursday's action, so we had a whole second day of first-round action get to excited about. The upsets? Oh, they kept coming.
The craziness of Friday's action
Friday was a different world; we're talking about giants falling all over the place. In the first five games of the day, we saw four No. 10 or higher seeds win, including Syracuse dominating Dayton 70-51; VCU beating Oregon State 75-67; Hawaii stunning California 77-66; and last but definitely not least, Middle Tennessee shocking the world by beating Michigan State 90-81. To say we hit the ground running on Friday would be a massive understatement.
The upsets didn't stop, as No. 14 Stephen F. Austin downed No. 3 West Virginia in impressive fashion 70-56, and then No. 11 Northern Iowa took down No. 6 Texas 75-72. The first two days of the NCAA Tournament couldn't have concluded in a more epic fashion, with ridiculous upsets and teams simply dominating the higher seeds in many cases. Friday, though, was just a different beast compared to any day we've seen in recent years of the tournament.
Gonzaga, Syracuse, and Wisconsin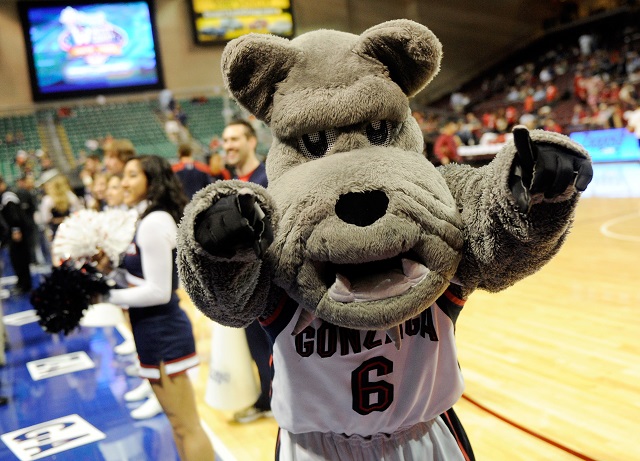 While the second round of the action wasn't nearly as crazy in terms of upsets, teams like Gonzaga, Syracuse, and Wisconsin left us scratching our heads. The Bulldogs pulled off a stellar, dominating 82-59 victory over Utah in the second round, while the Orange rolled over Middle Tennessee 75-50. As for Wisconsin? Well, they probably busted a few brackets themselves by knocking off Xavier with a buzzer-beating three-pointer to send home the No. 2 seed 66-63.
The real issue here isn't so much the upsets; it's about watching a No. 3 and a No. 2 seed both go down. Many people jumped on the Xavier and Utah bandwagons, but on the flip side, many also had Gonzaga and Syracuse losing in the first round (with Wisconsin being downed in the second). Bracket busters? At least two of these three teams are ready to make sure that your bracket is burning after the Sweet 16 is finished. The Gonzaga vs. Syracuse game should be a fun one to watch.
John Calipari's Kentucky Wildcats were not the real deal
Many expected the ridiculously talented Wildcats of Kentucky to make a run to the Elite Eight or Final Four this year. Unfortunately, that didn't pan out. After absolutely rolling over Stony Brook in the first round by a score of 85-57, they looked ready to keep it going against the Indiana Hoosiers. As we all know at this point, the Hoosiers had completely different plans.
Indiana held off Kentucky by a score of 73-67 in the second round. Now, the Wildcats will watch the bulk of their players head to the 2016 NBA Draft while they look to reload through recruiting, as they always do. The one-and-done type of situation for Kentucky didn't work out this season, and it dropped many brackets in the trash if you were one of the people who believed this team's talent would trump their in-season results.
Follow Jeff Smith on Twitter @JSM8ith
Statistics courtesy of ESPN.com and SR/College Basketball.