March Madness: Is This the Top Group of Coaches in Final Four History?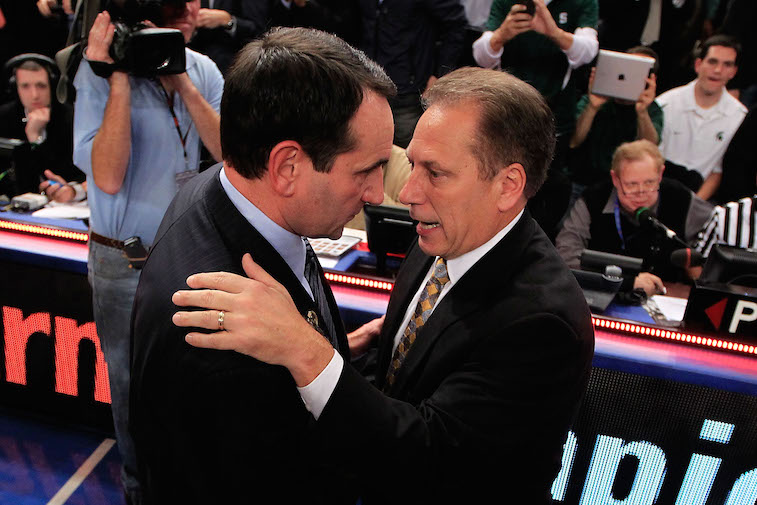 The 2015 Final Four is set to tip off this Saturday at Lucas Oil Stadium in Indianapolis. This may sound strange to most people, but the biggest superstars heading into the weekend may actually be the four head coaches. The quartet of Bo Ryan, John Calipari, Tom Izzo, and Mike Krzyzewski may be the most successful group of coaches in a single Final Four in college basketball history. Including this year, they have combined to make 27 Final Four appearances, win six national titles, and have produced countless conference championship teams and NBA players.
It's not often that a group of coaches can dominate the headlines leading up to a major sporting event, but that is the case with the Final Four in 2015. Outside of Kentucky's pursuit of perfection, the biggest storylines heading into Indianapolis revolve around this group of coaches. With that, here is a look at each coach's career highlights and major accomplishments.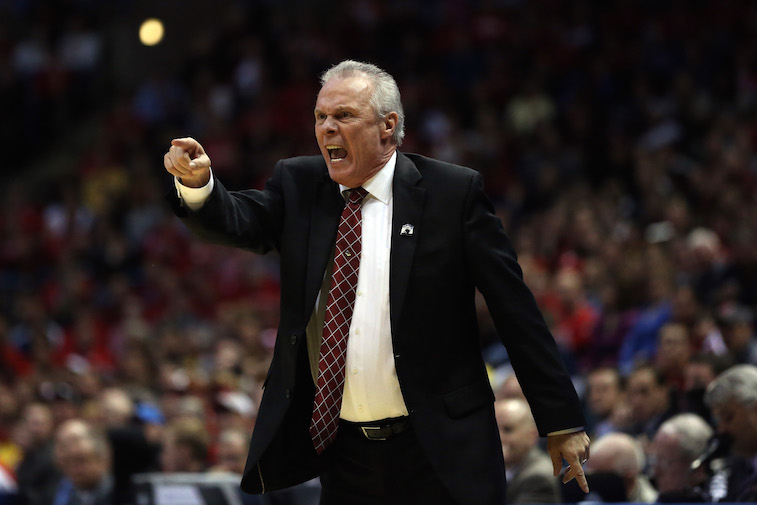 Bo Ryan, Wisconsin
Age:  67
Career Record:  386-151
Final Four Appearances:  2
National Titles:  0
Ryan got his first head-coaching job at the college level in 1984 at the University of Wisconsin-Platteville, a Division-III school in the Wisconsin Intercollegiate Athletic Conference. He would go on to spend the next 15 seasons coaching the Pioneers, and would lead them to four NCAA Division-III national championships before taking the job at the University of Wisconsin-Milwaukee, a Division-I school in the Horizon League.
After two seasons at Milwaukee, Ryan was hired by the Wisconsin Badgers in 2001 to replace longtime coach Dick Bennett, and has been leading the Badgers ever since. He has led Wisconsin to four Big Ten regular season titles, three Big Ten tournament titles, two Final Fours, and the first No. 1 ranking in the AP poll during the 2006-07 season.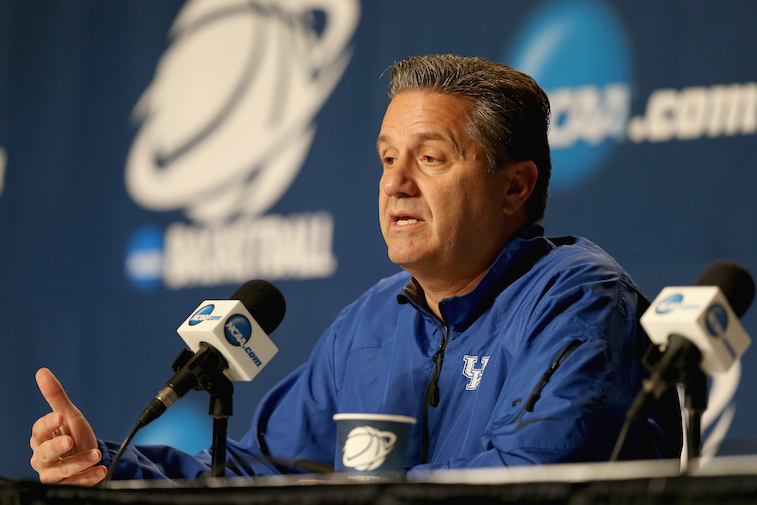 John Calipari, Kentucky
Age:  56
Career Record:  635-177
Final Four Appearances:  6
National Titles:  1
Calipari's first head-coaching gig came at UMass in 1988. He transformed the UMass program from being an afterthought in the Atlantic 10 Conference, to a legitimate national title contender before being hired by the New Jersey Nets in 1996. Calipari wound up flopping in the NBA and made a return to the college game when he accepted the University of Memphis job in 2000. Much like he did at UMass a decade earlier, Calipari quickly turned the Tigers into a national title contender and a factory for NBA draft picks. The University of Kentucky, one of the most storied programs in college basketball history, took note and offered Calipari a lucrative contract to replace Billy Gillispie following the 2008-09 season. During his time at Kentucky, Calipari has rebuilt the Wildcats into a national powerhouse. He has led Kentucky to two Final Fours, one national title, has had 19 players selected in the NBA Draft, and can be counted on to bring in one of the best recruiting classes in the country on a yearly basis.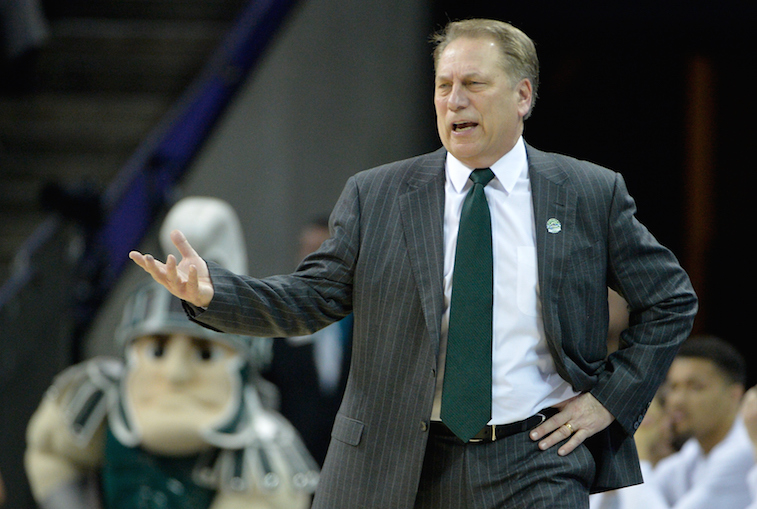 Tom Izzo, Michigan State
Age:  60
Career Record:  495-198
Final Four Appearances:  7
National Titles:  1
Izzo has proven time and time again that he is the premier coach in college basketball during the month of March. He has led the Spartans to seven Big Ten Championships, four Big Ten Tournament titles, seven Final Four appearances, and one national title during his time in East Lansing.
What continues to separate Izzo from the pack of other coaches around the country is his ability to win games during the postseason no matter how talented his roster is or how well they performed during the regular season. This year may be his best coaching job of them all. Izzo's Spartans were merely considered to be a bubble team for most of the season, but once the calendar moved into the month of March, his team finally got rolling. They played well enough to be in position to win the Big Ten Conference Tournament championship game, rolled through the East region of the NCAA Tournament as a No. 7 seed, and made a surprising run to the Final Four this weekend in Indianapolis.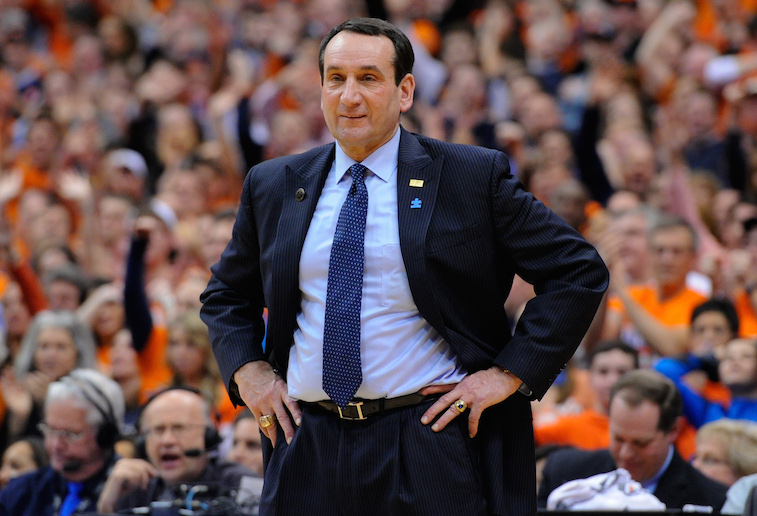 Mike Krzyzewski, Duke
Age:  68
Career Record:  1,016-310
Final Four Appearances:  12
National Titles:  4
Coach K is at the center of every argument as to who is the best coach in college basketball history. Most people put Krzyzewski up there with guys like John Wooden and Dean Smith, but when it's all said and done, he may go down as the best ever. Coach K already holds the record for most career wins by a Division-I men's college basketball coach, and he is in a tie with Wooden for the most Final Four appearances in NCAA history. Krzyzewski has led the Blue Devils to 12 ACC titles, 13 ACC Tournament championships, won three national Coach of the Year awards, and has coached Team USA to gold medals in the past two Olympic Games.
All statistics courtesy of Sports-Reference.