March Madness Records: 3 Players Who Scored the Most in a Single Game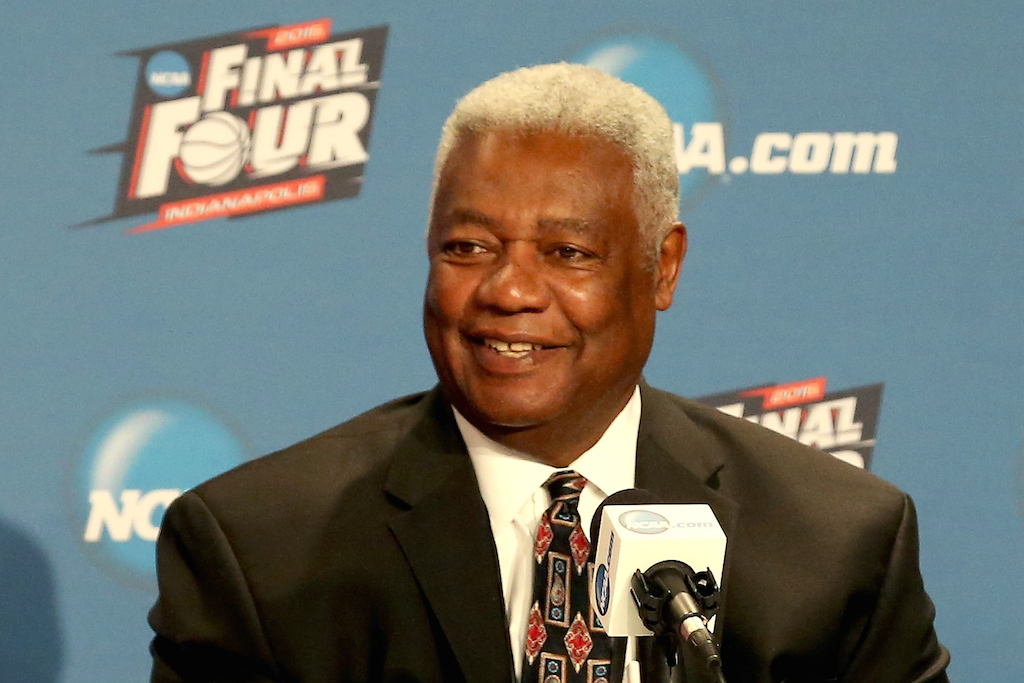 With March nearing it's end, the countdown to the end of the 2016 NCAA tournament is officially on. For college basketball fans, this is the time when the madness has hold; when we're once again reminded that anything is possible. Upsets have unfolded, Cinderellas have danced, and clutch performers will knock down big shots that will be remembered long after the nets are cut down. And if we're lucky, we may even get to witness the sort of individual scoring efforts that become the stuff of legends.
After all, they have happened before. While players are remembered for any number of reasons during tourney time, history always seems to pay closer attention to those who find a way to drop buckets. A lot of them. Although that may not necessarily be fair, we totally get it. There is something special about watching a player put up crazy points in a single game. And as far as the NCAA tournament is considered, no one has ever gone off quite like these three individuals.
3. Oscar Robertson, Cincinnati
Points: 56
Oscar Robertson finished his career at Cincinnati with averages of 33.8 points, 15.2 rebounds, and 4.8 assists per game, was a three-time First-Team All-American, and went on to have a Player of the Year award named after him. The guy was an absolute machine; a complete player with a sensational scoring prowess. Something that was on full display against Arkansas on March 15, 1958, in the Midwest Regional third place game of the 1958 NCAA tournament.
While the Bearcats manhandled the Razorbacks by the score of 97-62, it was the Big O that completely stole the show. Robertson hit 21 of 36 shots from the field, went 14 for 16 from the charity stripe, and finished the affair with a then-record 56 points. Of course, as we all know, records are made to be broken.
2. Bill Bradley, Princeton
Points: 58
It takes a special individual to go into the NCAA tournament and topple the single-game scoring mark set by Robertson in 1958. As it were, that's exactly the kind of player the 1964-65 Princeton Tigers had in Bill Bradley. On March 20, 1965, during the National Third Place game against Wichita State, Bradley erupted with the sort of performance that turns one into a legend.
He knocked down 22 of 29 shots, hit 14 of 15 free throws, pulled down 17 rebounds, and came away with 58 points. The Tigers would go to win the contest 118-82, enabling the greatest athlete in history of the university to finish his collegiate career in style.
1. Austin Carr, Notre Dame
Points: 61
The video game numbers that Austin Carr put up during his three seasons at Notre Dame are mind-blowing. The former All-American and Naismith Award winner left South Bend with career average 34.6 points and 7.3 rebound per game, while shooting 52.9% from the field and 81.4% from the free throw line. But his performance against Ohio University during the first round of the 1970 NCAA tournament can only be described in two words: not fair.
On March 7, 1970, the Bobcats got manhandled by the Fighting Irish to the tune of 112-82. And as we mentioned before, it was Carr who was responsible for the majority of the onslaught. He connected on 56.8% (25 of 44) of his shots, knocked down 11 of 14 free throws, and raised the single-game scoring bar in tournament play to 61 points. We don't have any experience throwing down the gauntlet, but something tells us, it would look a whole lot like this.
Statistics courtesy of SR/College Basketball.